Let me start this review out by saying I have always been very skeptical of electric heated gear after trying multiple different brands and styles. They all had the ability to get luke-warm for what seemed like a couple minutes then shut off and stopped working, and I was stuck with an itchy, cold, and uncomfortable underlayer. The company ewool has managed to completely change my mind on heated gear.
How well does the heat work? In simple terms absolutely amazing. The battery is very easy to put in the pouch and is in such a spot that when you are wearing it, it is barely noticeable. Next the user interface is extremely simple. Just hold the conveniently placed button until it lights up red for the max heat setting. I will say this was the biggest and most pleasant surprise to this vest. No sooner did I see the red and immediately felt my body start warming up. After about two minutes in this ewool jacket, it was roasting hot and had to turn it down. Once warmed up I just tapped the button to lower the heat and stayed nice and toasty all day long. I have learned throughout the years to be cautious of how I used my electronics in the cold, but the battery life had no problems keeping up wearing it and having the heat on during the day. Once completely headed up I kept it on the low setting and was comfortable during my activities.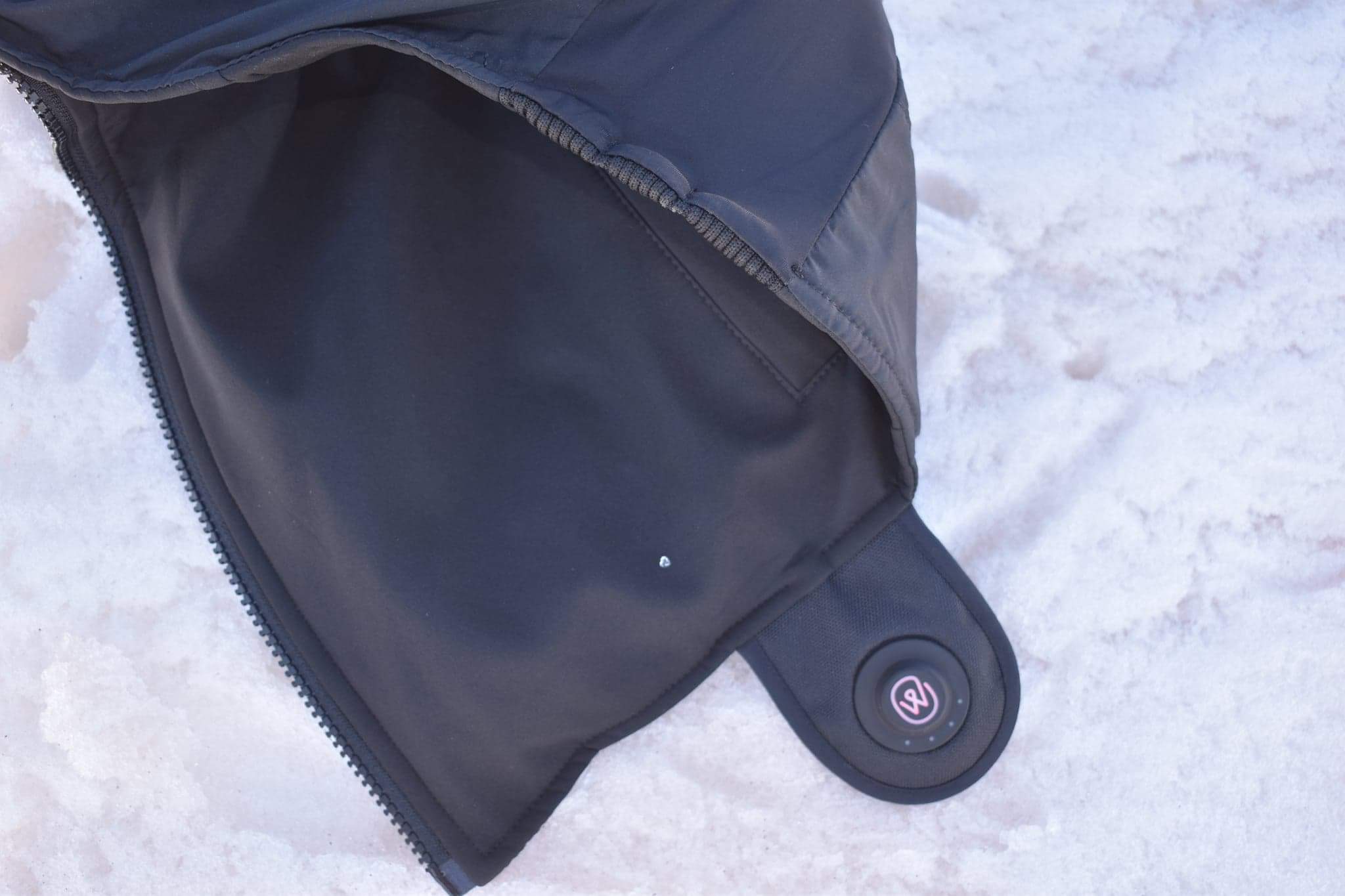 The fitment of this ewool vest is another aspect they managed to get spot on. As a mid-layer the vest is snug but not constricting. Movement was not a problem from anything like aggressive snowmobile riding, flyfishing on a balmy and snowy "spring" Montana day, or cruising up the trails in a jeep with no heater. I never had any problems with snagging on clothes or accidentally changing heat settings.