The 2023 Yamaha Venom SX Mountain features a two stroke 397cc engine with electric start. This machine is designed for youth riders looking to explore the backcountry on there own machine. It is lightweight and feels agile under power. The sled has a digital gauge, electric start, and push button reverse making it very first-time user friendly. The CV Tech Trail Bloc drive clutch and the Invance driven clutch provided a very smooth engagement and seemed to really maximize the smaller motor. The motor weighed in under fifty pounds helping the light and nimble feel.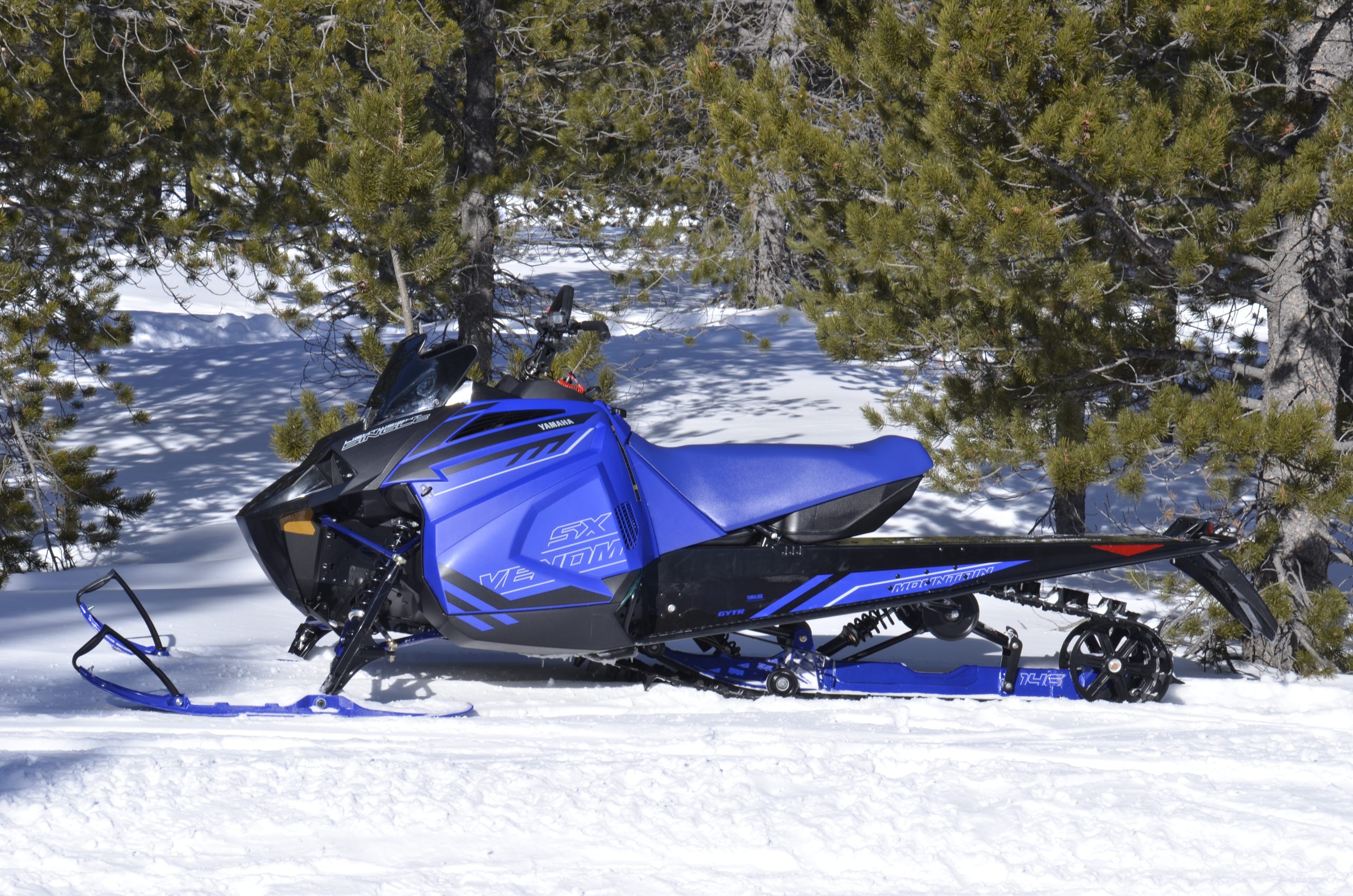 The power valve system on this sled is tuned for torque and provides a very predictable power band great for newer riders. It has a very neutral feel when straddling the sled and it proved to be very maneuverable in tight terrain. It was also very predictable while on the trail. The front suspension felt compact and made the sled easy to get on edge and stay on edge.
This sled is really a great starter youth sled the power plant and handling will be confidence inspiring for newer and youth backcountry riders. I would like to see a sled at this price point with more updated features as found on some of the newer full-size sleds. While a great beginner sled this power plant and chassis will quickly be outridden by riders advancing in their backcountry skills.
For the new and youth rider the SX Mountain should be at the top of the list for consideration. It is a great package to start exploring the backcountry .