With only a few weeks to go before the start of the snowmobile season, I am desperately waiting for my new snowmobile to arrive. This is a situation that many snowmobilers are experiencing right now, regardless of the make of their vehicle.
As I sit in my living room, my mind wanders and I try to imagine what the folks at Polaris have in store for us for 2024. In this article, I share with you my predictions based on my observations…
Although a good percentage of the manufacturer's lineup has recently been migrated to the Matryx platform, some segments have not been revisited in a while.
Titan Family
Following its introduction in 2018, the Titan quickly established itself as one of the best 20-inch snowmobiles in the industry. Offered in three different flavors when it was introduced, Polaris now only offers the Adventure package.
Until 2022, only the CleanFire 800 engine was offered. In 2023, Polaris is offering it with a 4-stroke engine. Indeed, the manufacturer has finally given in to the recurring requests of enthusiasts for 4-stroke engines. The ProStar S4 is now offered in several models including the Titan.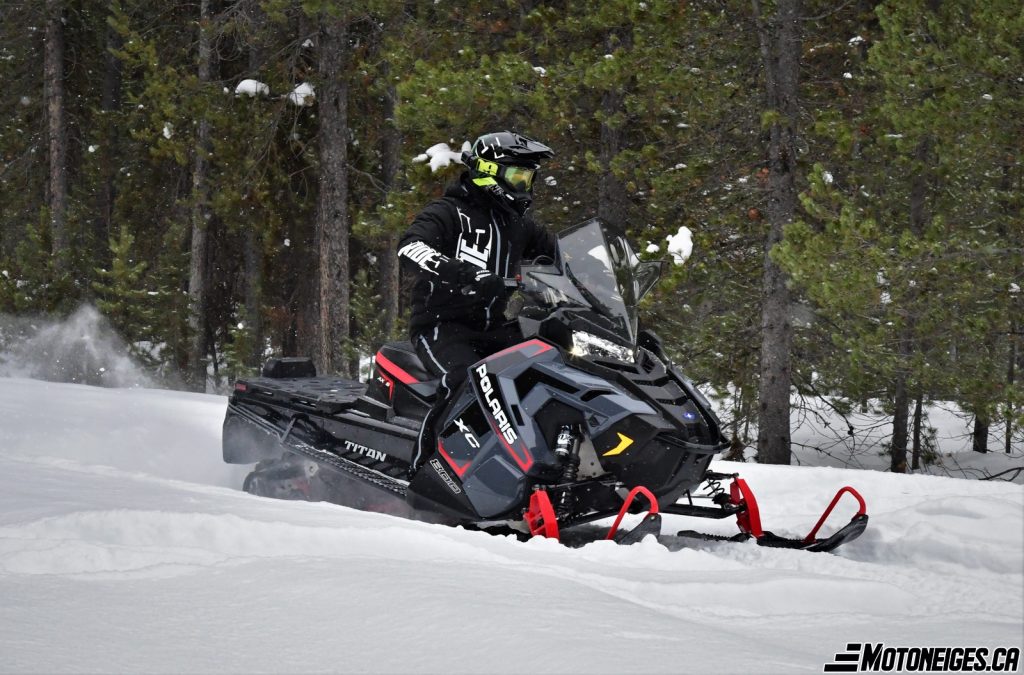 As for the 2-stroke engine offered for the Titan, I find it a real shame that the CleanFire 800 has not yet been replaced by the Patriot 850. Certainly, the latter is, in my opinion, far superior. With the current Titan platform being 6 years old, an upcoming switch to a Patriot 850 engine, and strong demand in this snowmobile segment, I believe that Polaris has a brand new Titan in store for us in 2024.
The pressure is even greater because Ski-Doo's recently redesigned Expedition models are literally selling like hotcakes. The Roseau-based manufacturer knows that it could definitely increase its market share in this segment by offering a revamped Titan.
Is the Liberty 550 Fan engine going to end in 2024?
At Polaris, all entry-level models offer the Liberty 550 Fan engine. Since this engine has been in the Polaris lineup for more than 20 years, it's an engine whose cost price should be very affordable. This engine is known for its reliability, but its technologies are definitely from another era.
Once again, the competition is forcing Polaris to develop a new, cleaner, a more fuel-efficient entry-level two-stroke engine in the near future. We're talking about an engine in the 80 to 100 hp range offered at a reasonable price in base models.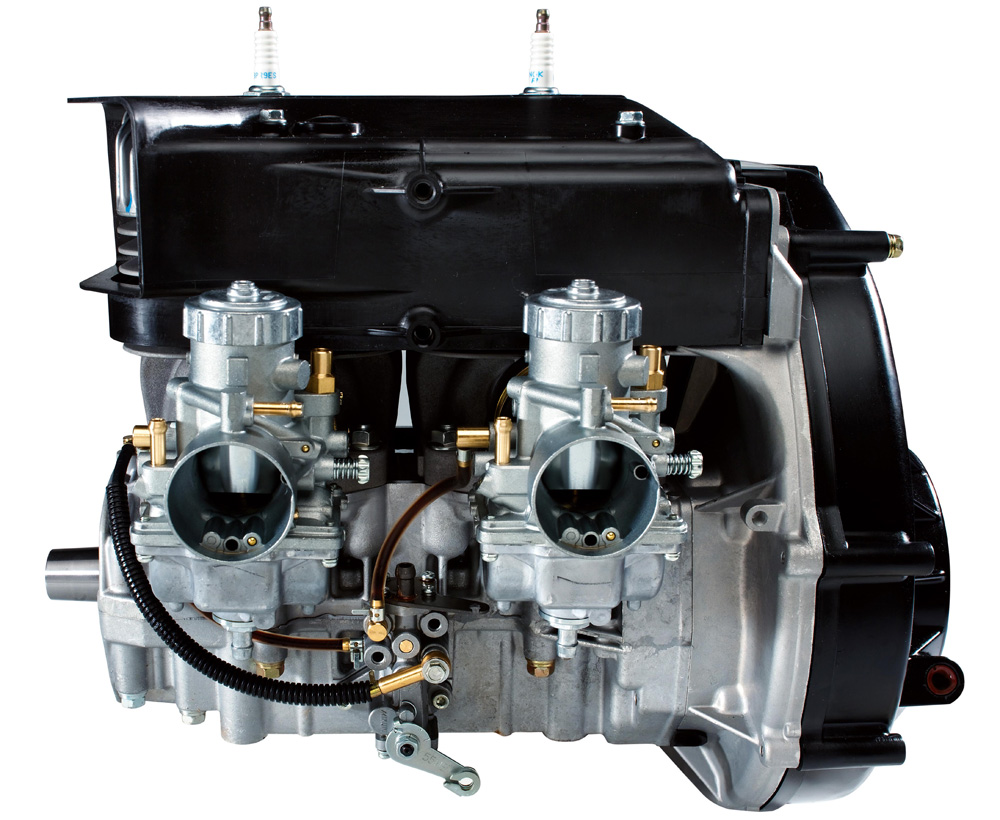 Polaris could also take advantage of the introduction of this engine to offer a more up-to-date chassis and look for all its entry-level models. It's important to avoid making the term "entry-level" synonymous with an outdated look.
The goal here is to make the sport attractive to new enthusiasts. Manufacturers know that many people who buy their first snowmobile from a certain brand are likely to stick with it for many years. That's why it's important to be able to offer an interesting selection of entry-level models.
The rest of the lineup
As for the rest of the lineup, I believe that Polaris may expand the offering of its Patriot Boost, 9R (2-stroke) and 4S (4-stroke) engines. Will it be only on the models offered in the spring sale? I think so for Turbo Boost and 9R at least for 2024. The manufacturer will probably not have the choice due to the supply challenges that are still present.
Back to normal for 2024?
Here's the $1000 question… In 2024, will we see the beginning of a return to a balance between manufacturers' supply and snowmobilers' demand? I believe that demand will drop significantly in the spring. With high inflation and interest rates on snowmobile loans that will be much higher than in recent years, there will probably be many riders who will keep their snowmobiles for another year.
We could also see a resurgence of promotions for new snowmobile buyers. They might be timider at first, but by 2025, I wouldn't be surprised to see much more interesting promotions.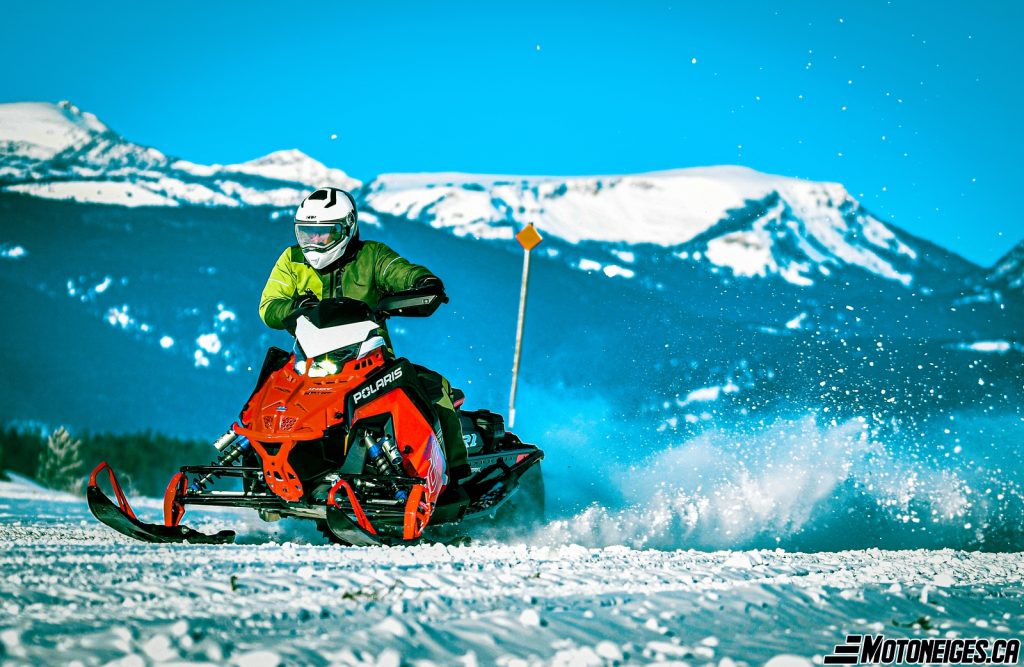 Anyway, I won't have long to wait to see if my predictions will come true. In just a few months, Polaris will introduce its 2024 snowmobile lineup. I'll then know for sure!
Until then, have a good season!
Other Polaris-related articles: