This season, thanks to the collaboration with PEAK OUTERWEAR, I have the chance to try one of their monosuit, the "Black." Having a cottage in the Monts-Valin mountains, Quebec, I am very proud to wear a garment that has its origins in this region. As the slogan says, "designed with passion by passionate people," Chris, one of PEAK's co-owners, said that they had written this slogan inside because "we didn't want to forget when we come from." Chris Bolduc and Charles Lantin, the two co-owners, are two hard-working, friendly entrepreneurs from this region who are passionate about winter sports such as snowmobiling and skiing.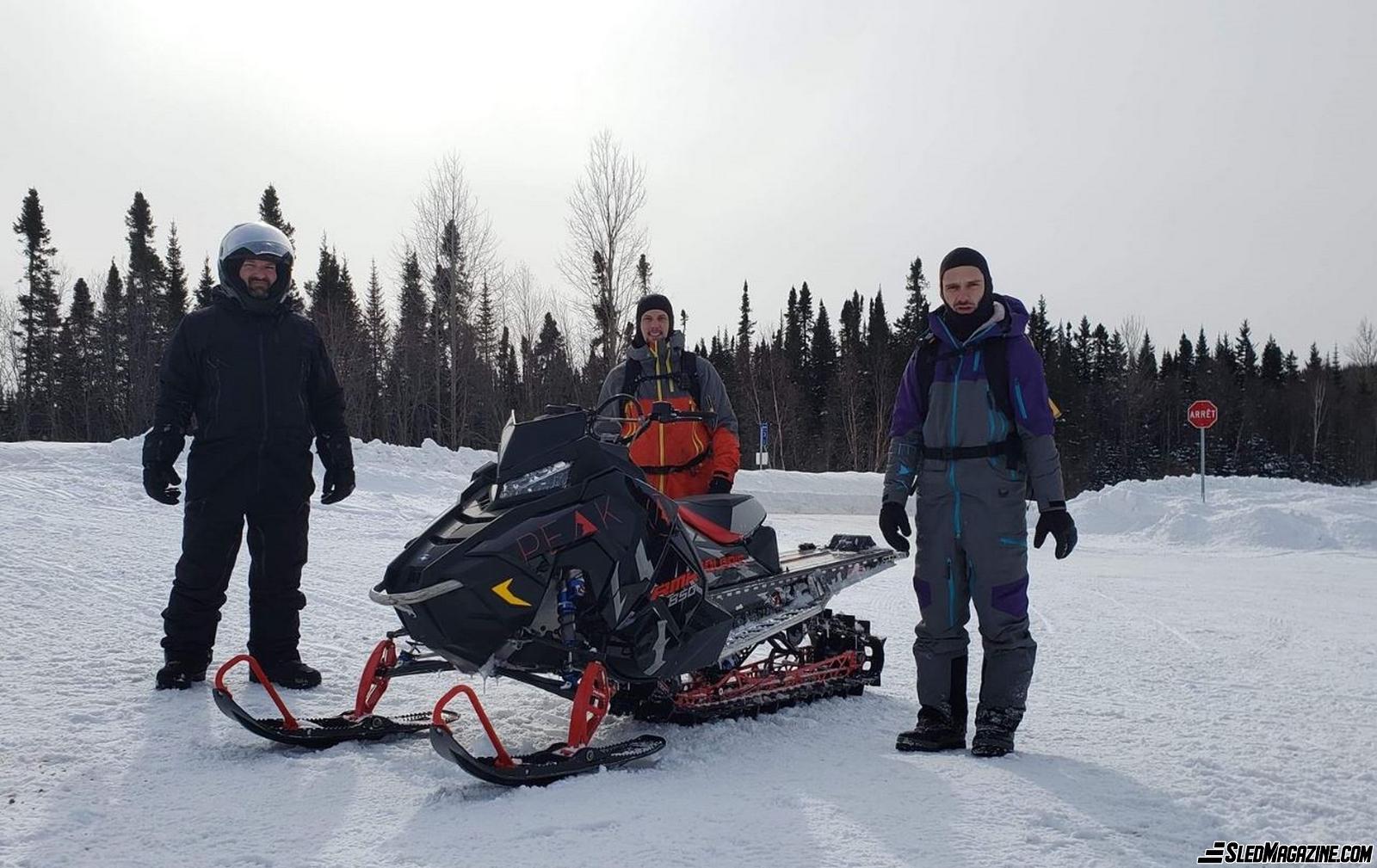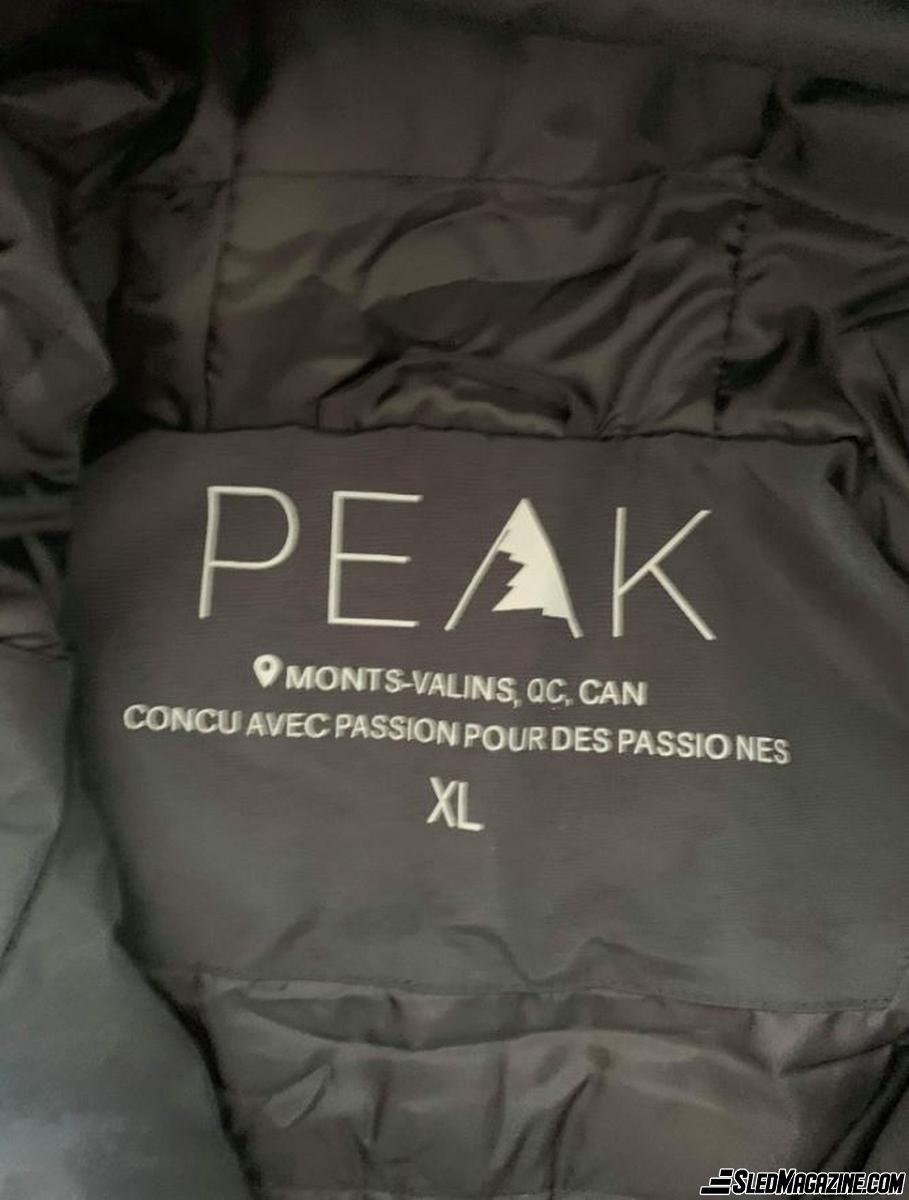 It hasn't been quite a week yet that I've had the monosuit on trial, but I've managed to do 4 full days of off-trail riding so far. After those days of riding in temperatures ranging from -15 to -25 degrees Celsius, I can confirm that the Thinsulate 3M insulation is of the best quality available. It allowed me to stay warm throughout my rides and return to the cottage 6 to 8 hours later, feeling dry because the humidity had evacuated quickly.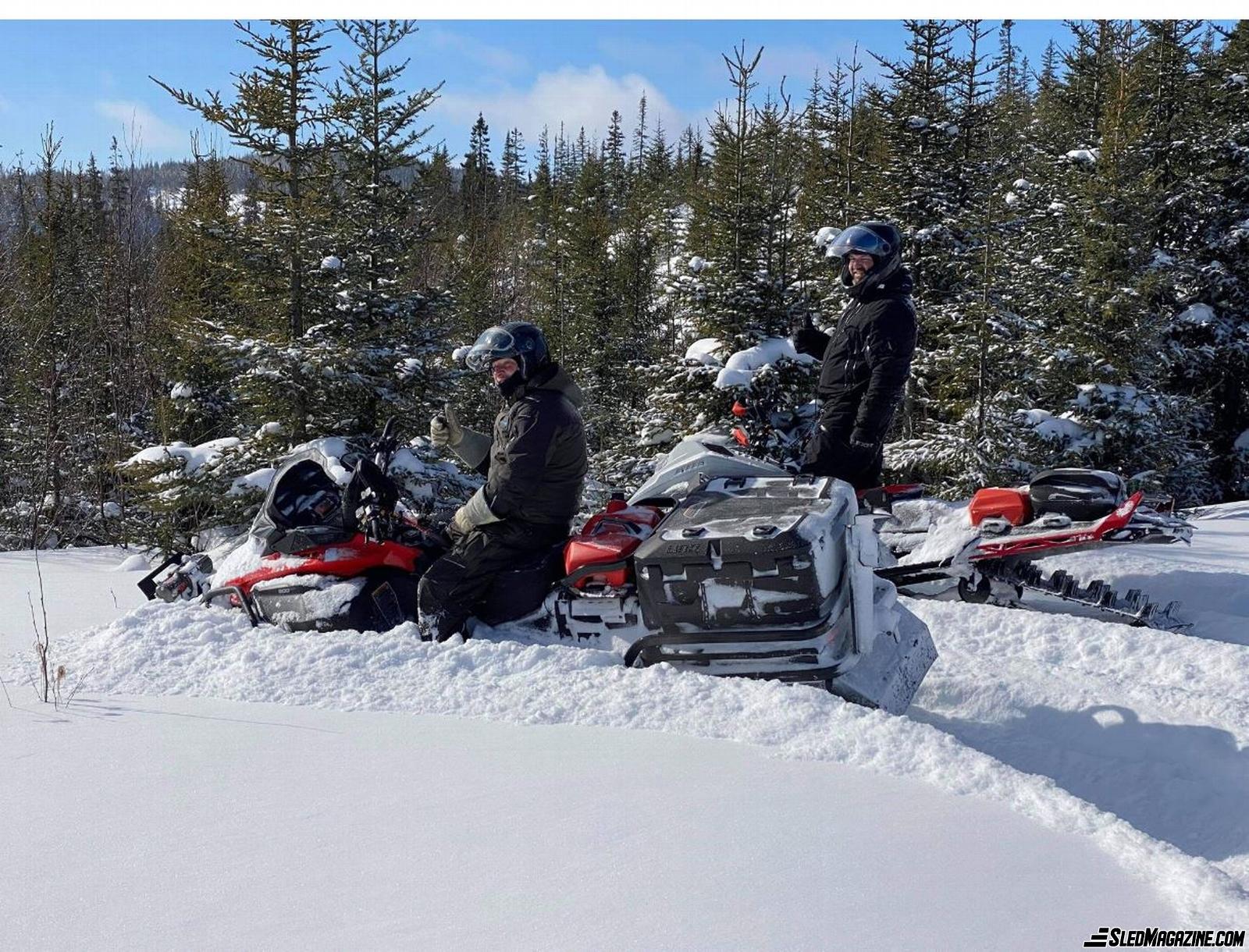 When people go shopping for these monosuits, they will choose between the insulated version with 40 grams of Thinsulate 3M and the non-insulated one. In my case, I have the isolated version, and it is perfect as far as I am concerned. It was only after a few tries that I knew I had the isolated version, and I was really surprised. Indeed, when I put on the monosuit, 2 great feelings stood out right away: its weightlessness and how we almost feel like we have nothing on us, making us feel very comfortable in our movements. I have at least 4 other monosuits from different companies, and I've never experienced this feeling before!
The choice of TASLAN material combined with Thinsulate 3M makes the product rich in visual properties as well as high performance. TASLAN has great functional capabilities, which help to remove moisture as well as offer great robustness. I can confirm that the suit resists very well to scratches with sharp tree branches; I've unwillingly tested it myself several times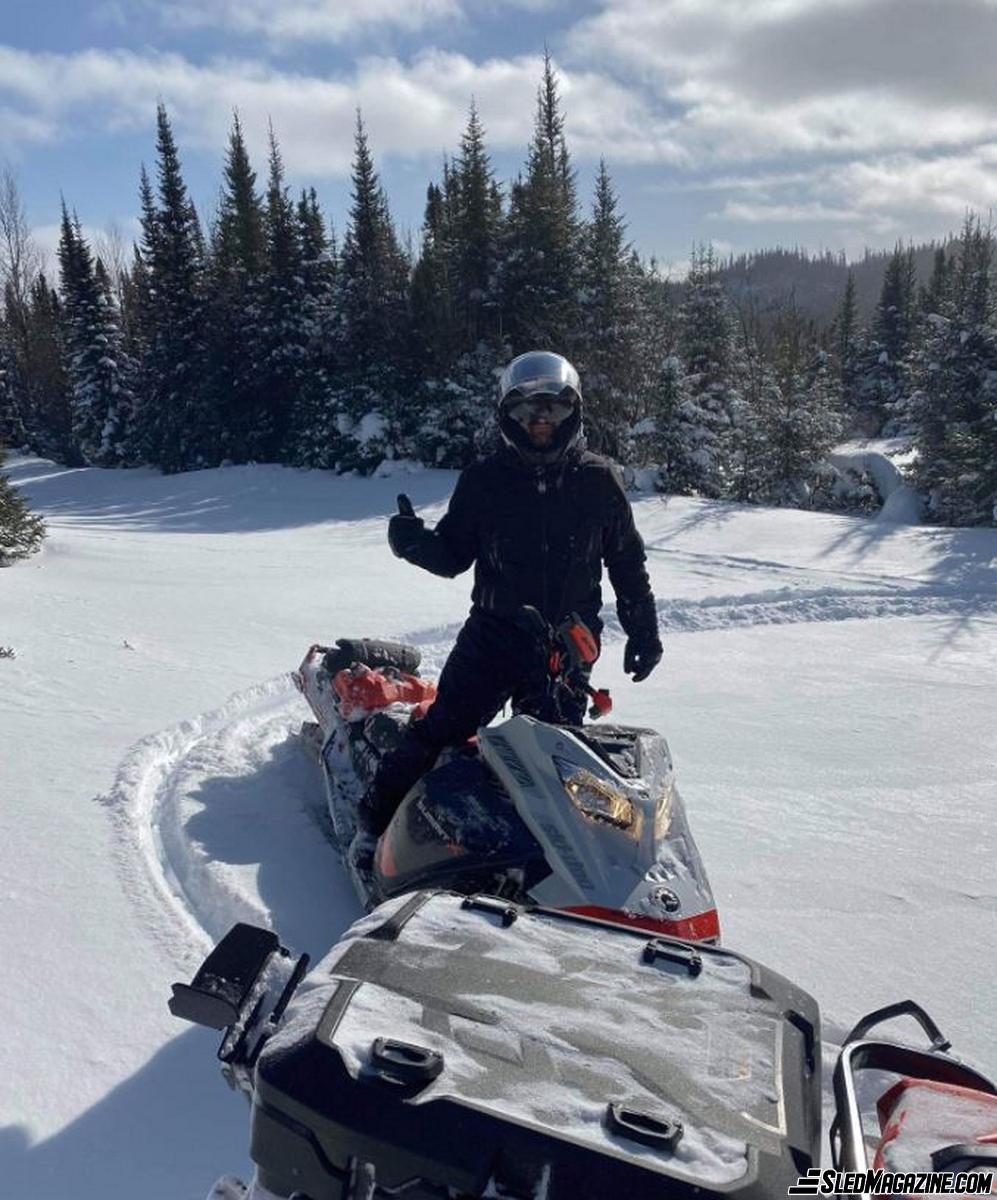 PEAK OUTERWEAR monosuits are versatile and have several well-placed pockets (both inside and outside) with "YYK" zippers that let neither water nor wind pass through. They also have several ventilation openings that can be adjusted if we want to cool down when we work hard on our machines or pull on our buddies' skis. As I mentioned above, it is very light. After a ride, we weighed our monosuits, and this one was at 4.2 lbs while my buddies' ones weighed between 12 and over 15 lbs … everything counts.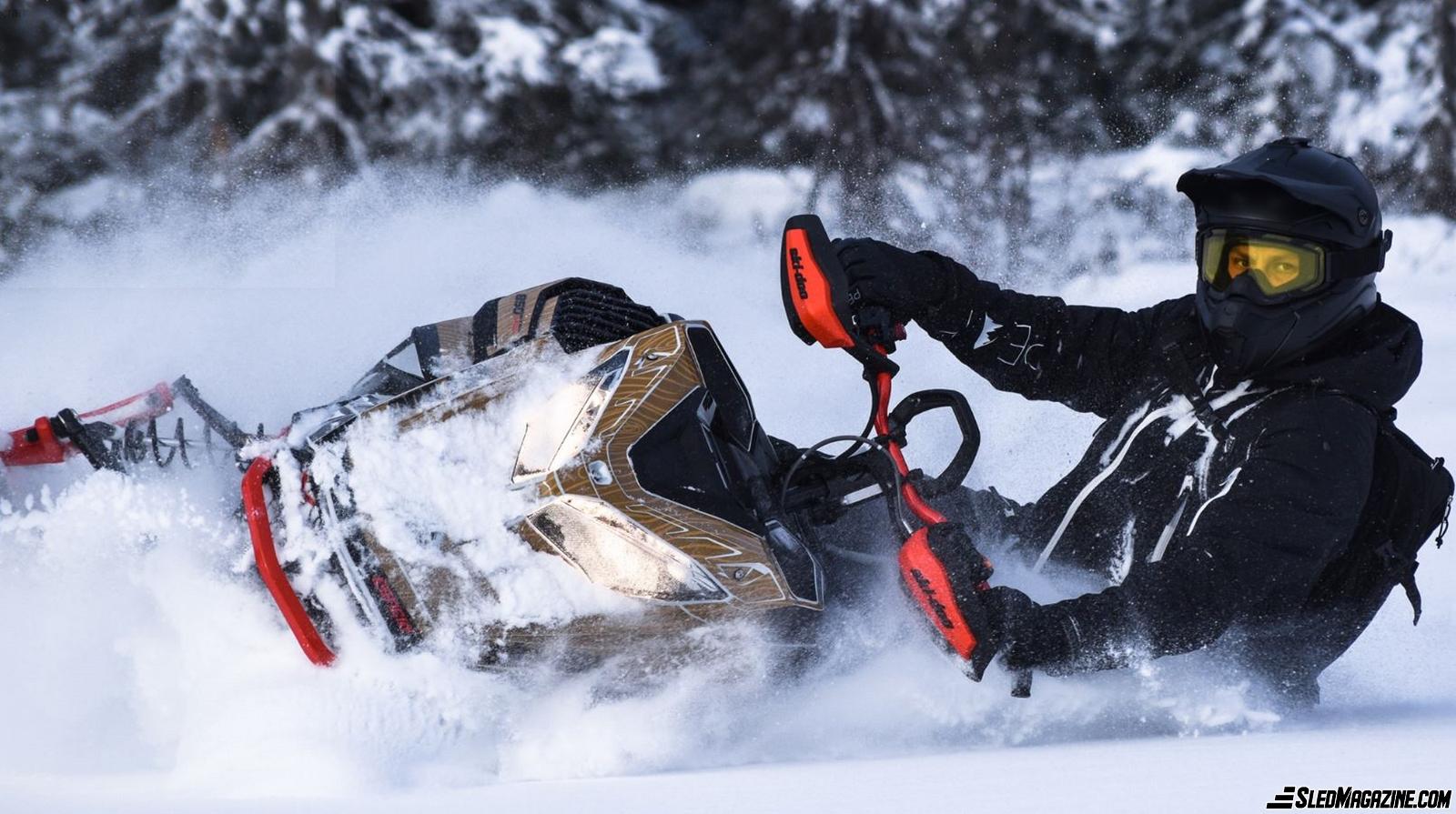 Like any product, there is room for improvement. According to my tastes, I would like the pockets on the thighs to be a little less deep so that what's inside is not down at the knee. Also, people close to me have told me that they like it when the hood is removable (just tighten the elastics, and everything stays in place, causing no inconvenience).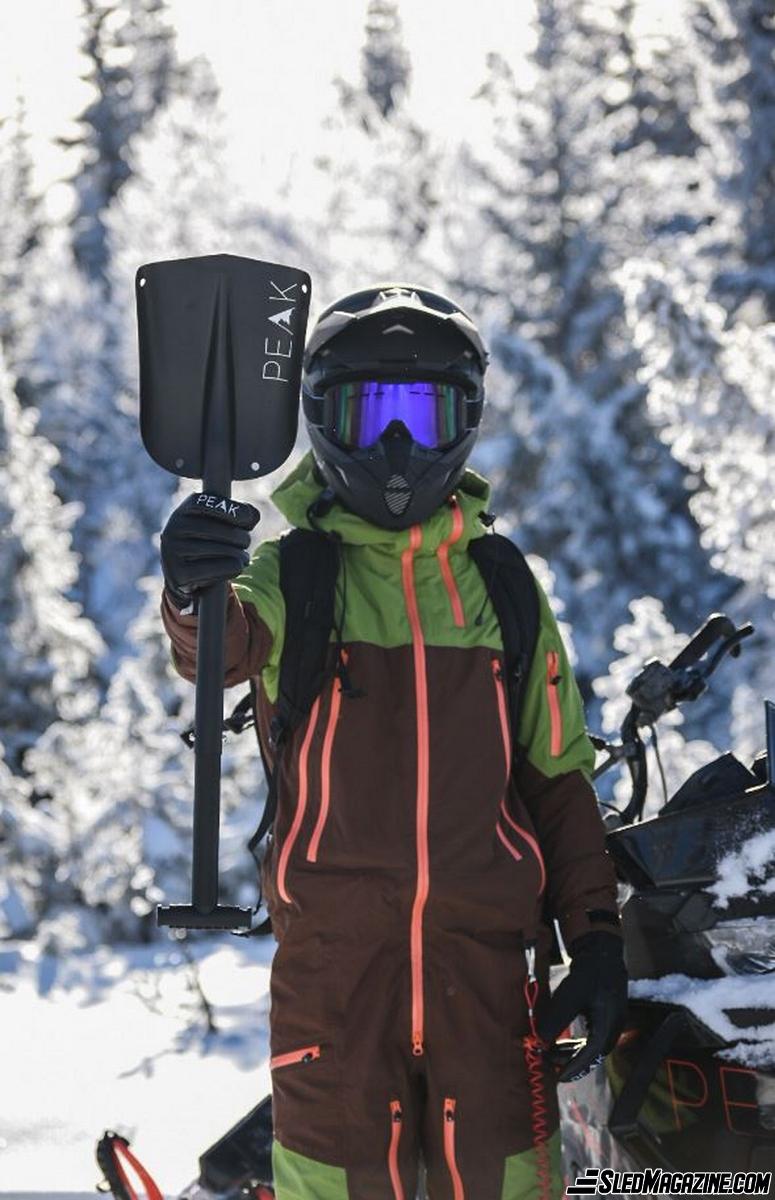 I strongly recommend a monosuit from the company PEAK OUTERWEAR. The pre-sale starts on March 1, 2021. You can see all their monosuits as well as their clothes, gloves, bags with shovels and more on their website:
peakouterwear.com
.