Snowmobile technology over the years has climbed at an exponential rate. From 1922 when the first snowmobile was produced, to 1957 first production sleds from Polaris, then in 1984 with the release of the Phaser. This mountain sled that was purpose built for off trail and backcountry riding. Continuing on, around early 2000s machines started to focus on less weight and more power, in the next short 20 years it would become an arms race to see who can build the fastest, lightest, most comfortable, or smoothest riding machine. Now the race is neck and neck. However, this year Polaris introduced something that I did not know was possible and how much more comfortable it made me riding with friends, especially in the backcountry.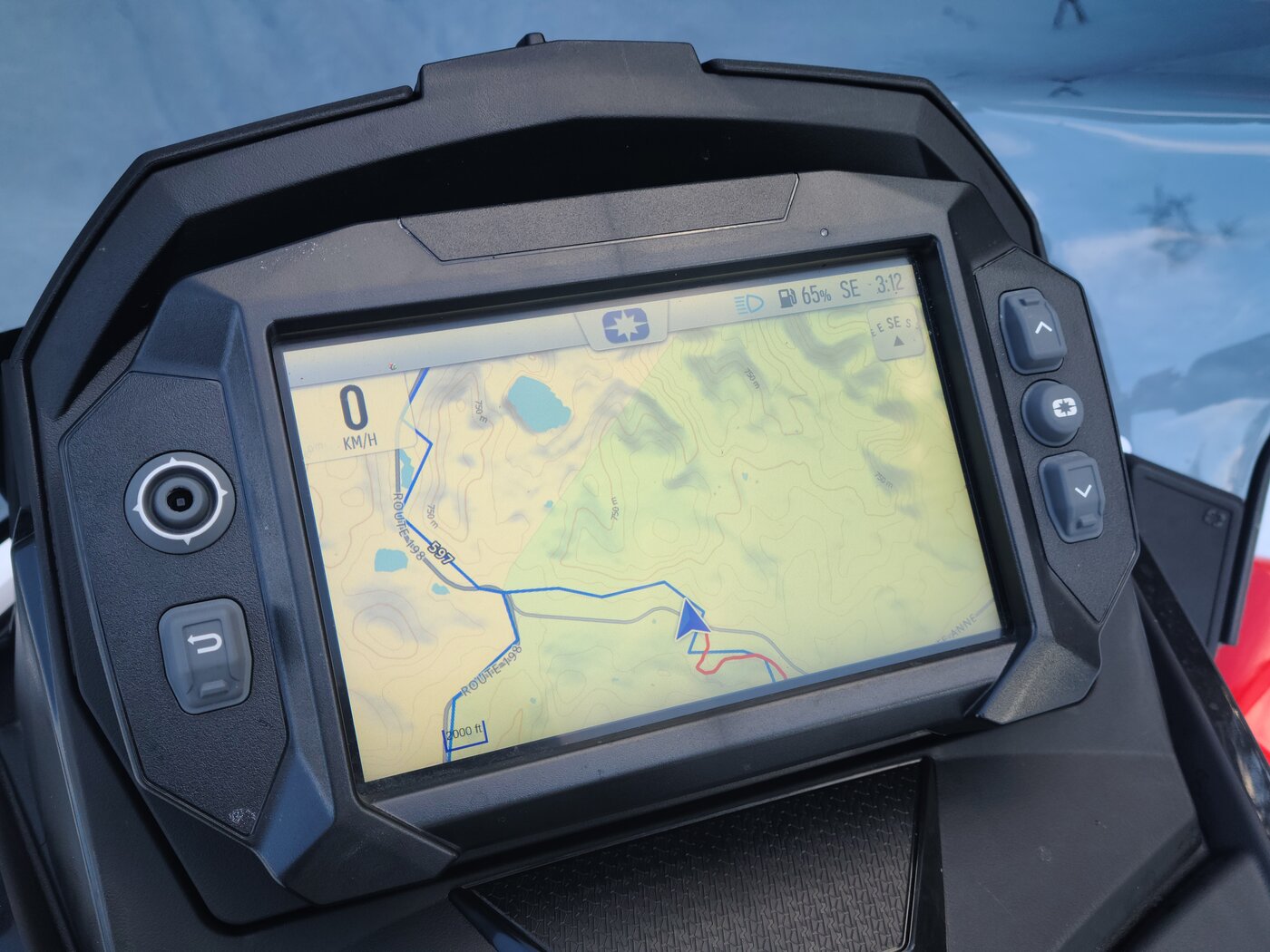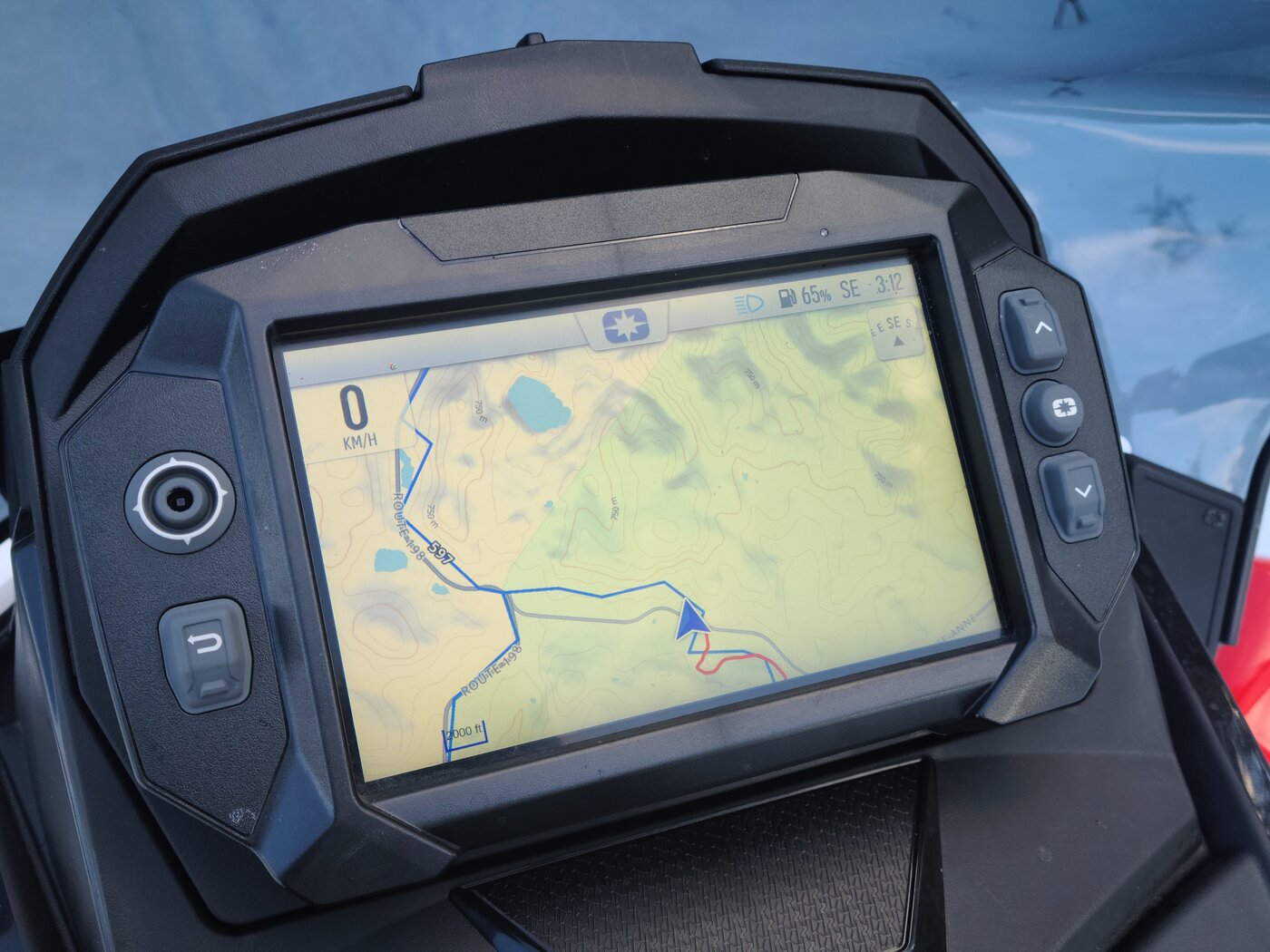 The first time I hopped on a sled with the 7s display and ride command I was pretty skeptical of how it worked and the range that it would have. However these premonitions were quickly squandered after I used it for half a day. Having the ability to see where your friends are everywhere you go is a gamechanger to me. I cannot count the hours that me or my friends have spent looking for a rider in our group and the undue stress it caused not being able to find them or know if they were OK. I also appreciate the fact that they designed it to accommodate other riders who do not have the 7s display utilizing their phone app to connect everyone together to be able to track and message each other.
That amount of control and adjustability the 7s display has is almost overwhelming. However, Polaris did a great job of making it extremely user friendly and simple to navigate. The most prominent features I liked are the ride grouping and being able to track friends, the heated grip control and the myriad of gauges you can set to monitor.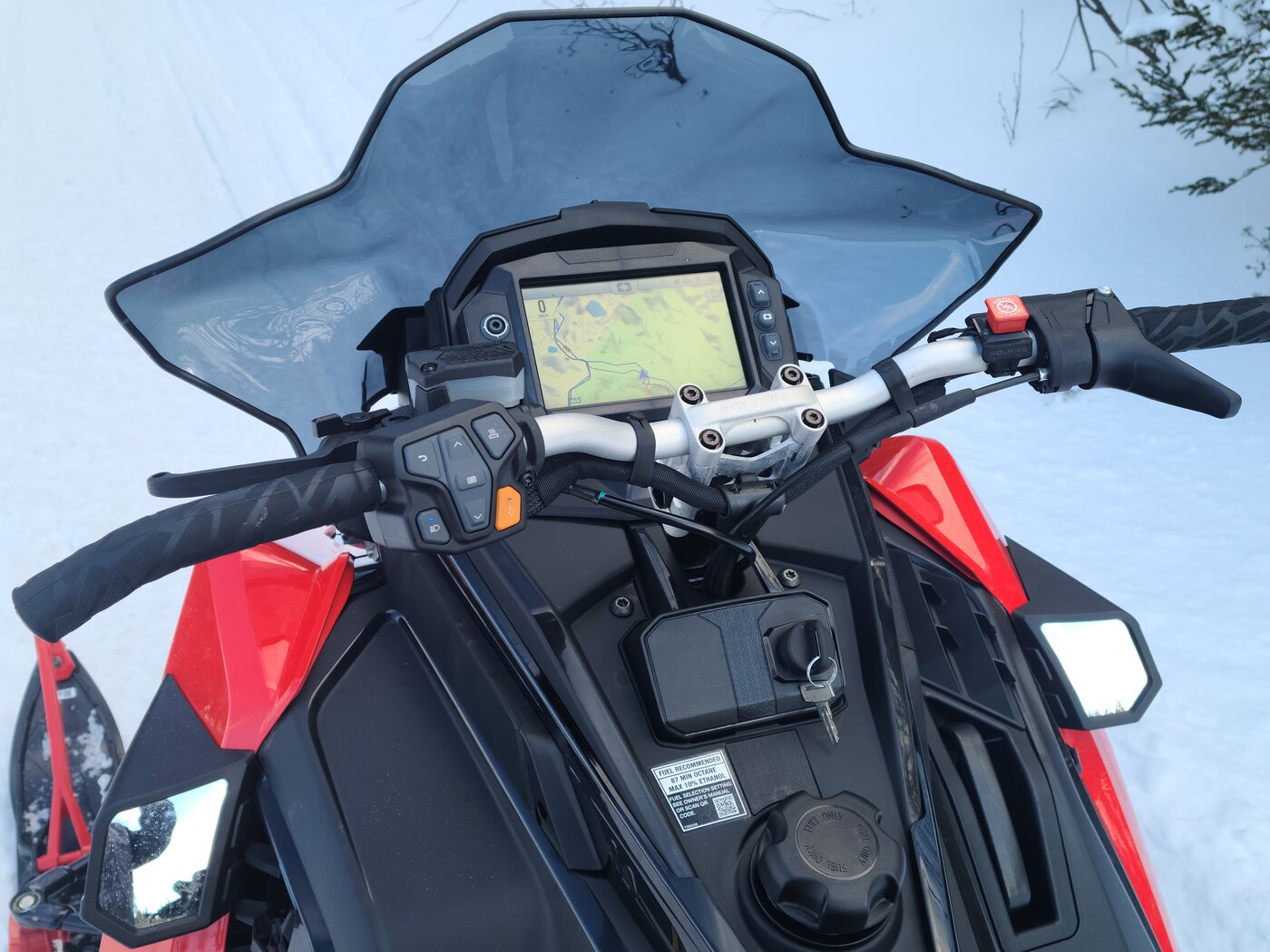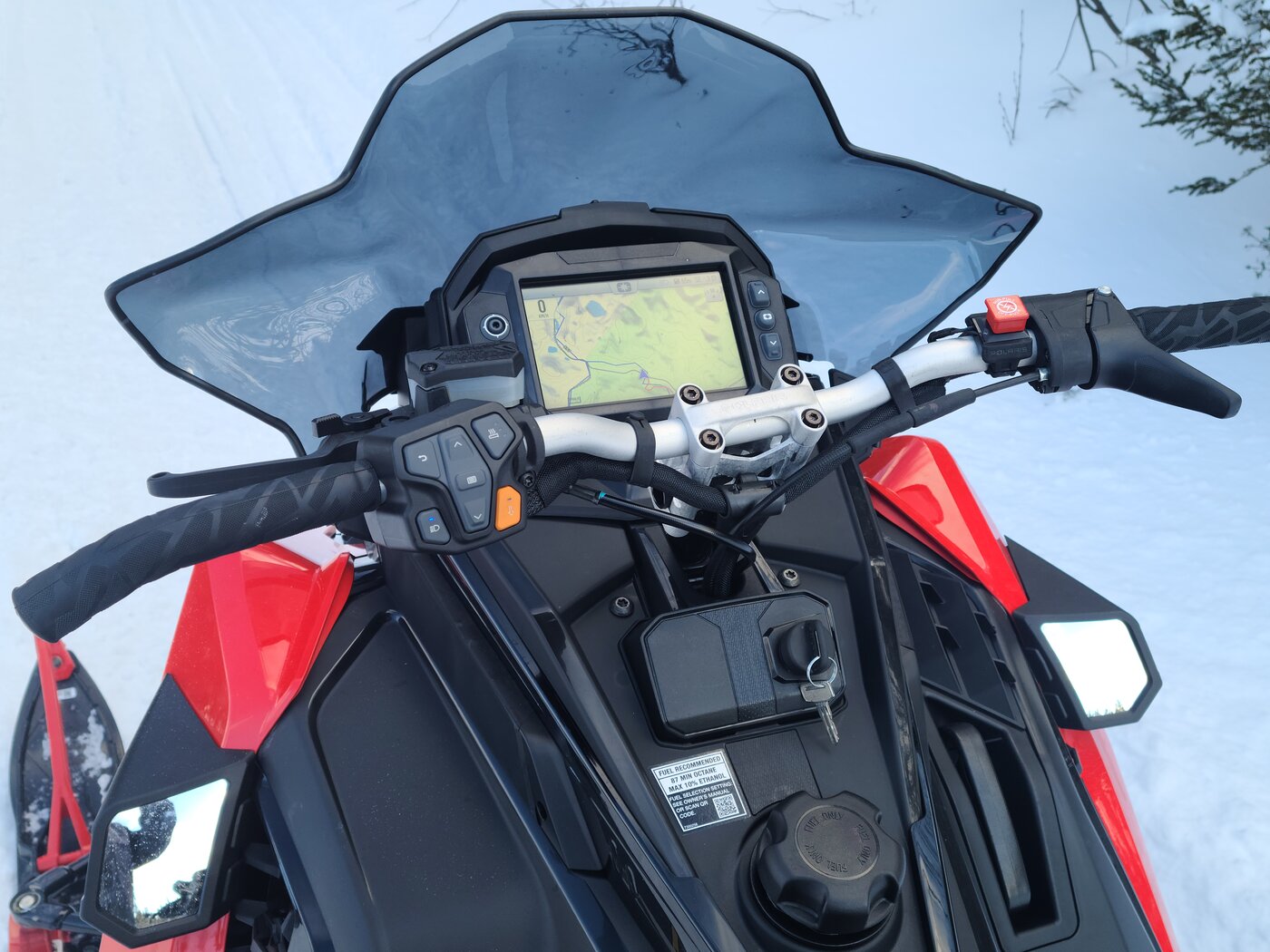 Next up is the heated grip control. This is one of the comfort on a sled that in years prior I did not know it annoyed me, until I had the ability to set the exact temperature of the grips. Over the years I had gotten used to most heated grip controls being just enough to take off the chill, or felt like I was dipping my hand into lava. However, with the 7s being able to set the exact temperatures of the low, medium, and high I could dial in the exact temperature I liked given the situation. Low was set up for aggressive riding, medium was set for leisurely cruising down the trail, and high I set up for very cold days or flying down the trails.
I loved the amount of adjustability you have with the gauges. I am one who is constantly checking my gauges to make sure I'm hitting max rpm and not overheating. With the adjustability and generous screen size it is very easy to just take a quick glance down to check the vitals and not have to hunt for where the gauges are at.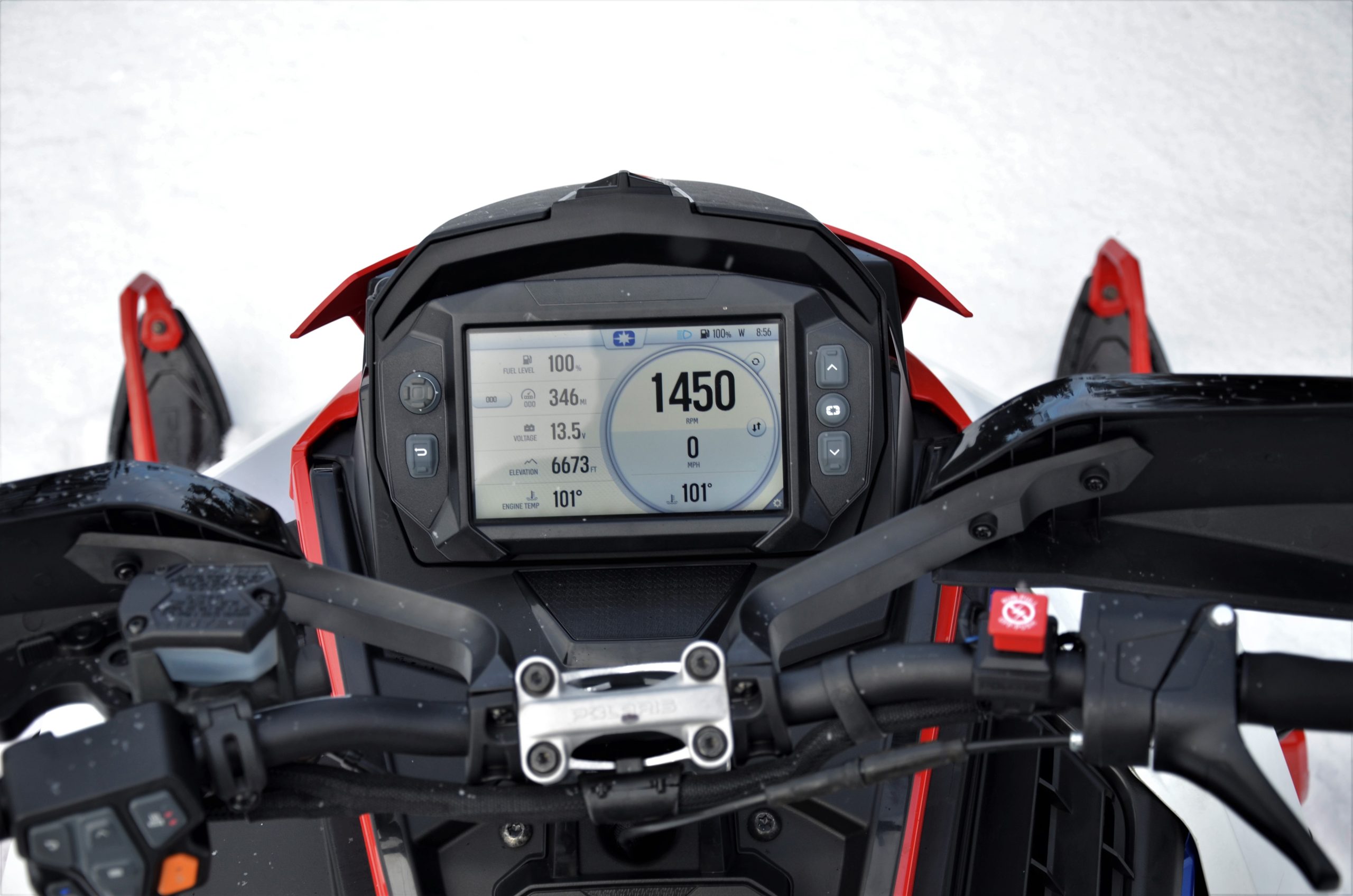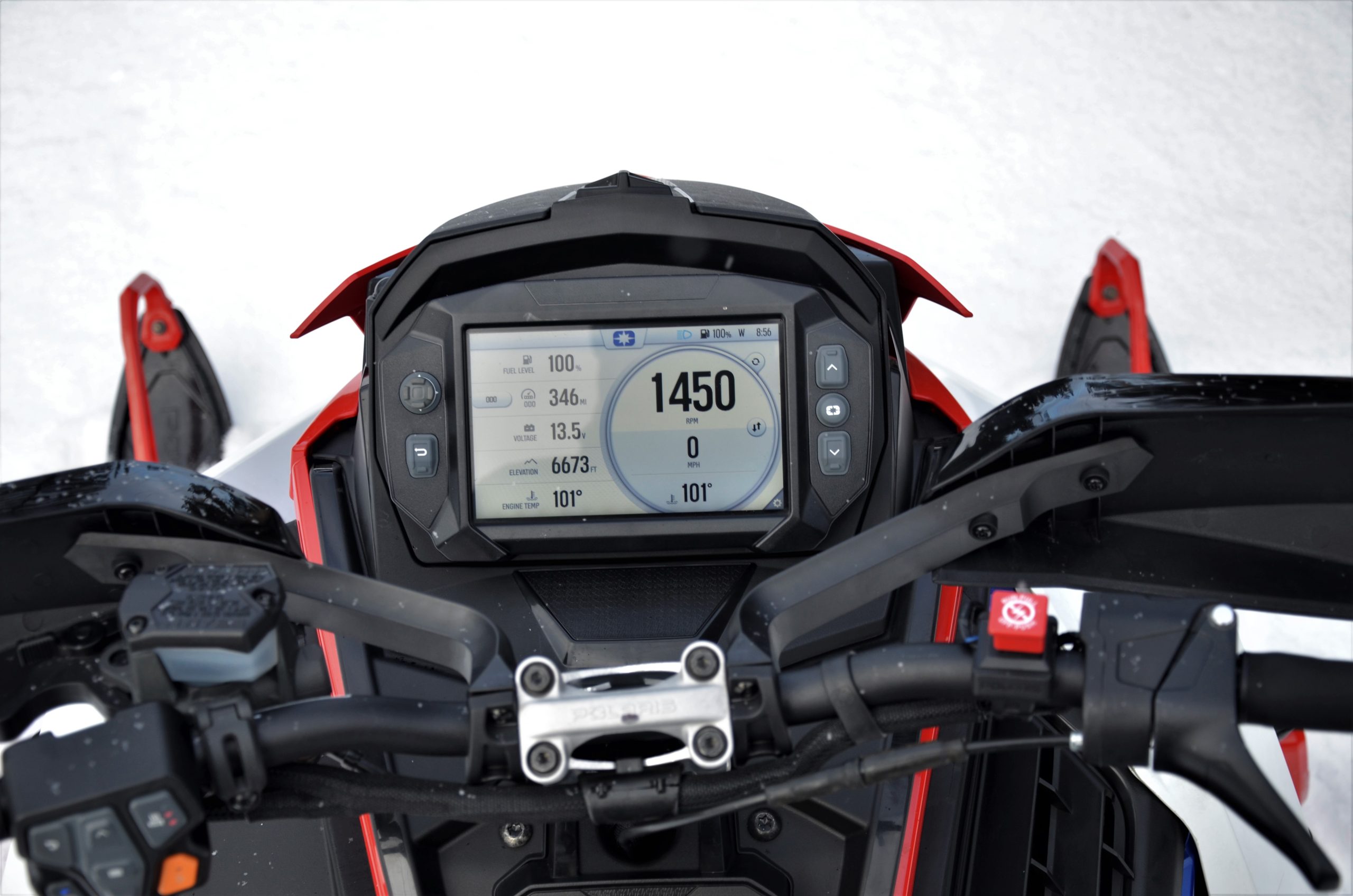 The 7s display has a ton of other features such as route tracking or being able to set routes and waypoints with ease, reading engine codes, setting what fuel you are using, pairing your phone for music or see who's calling without having to stop or dig through layers to find out.