The company ewool provided me with a heated jacket named "ewool pro" to get my feedback.
Being a snowmobiler who rides no matter how cold it is, I realized that as I got older, the colder weather started to bother me.
So when ewool offered me the opportunity to try out one of their electric vests, the "ewool pro", I immediately accepted.
In addition to being able to try it out while riding my snowmobile, I could also use it during the video and photo reports I do for the web magazine motoneiges.ca.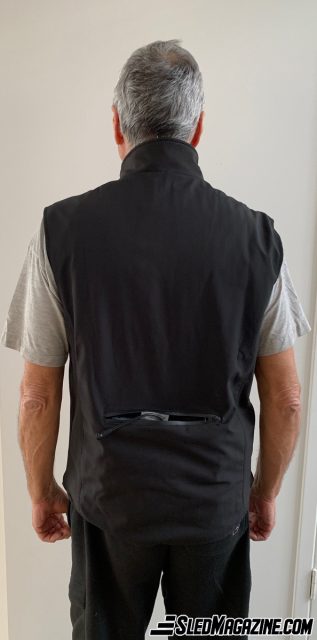 This jacket has 42 watts of heating power and comes with a thin 70W/12v battery.
As you can see, the battery is located and plugged into a pocket in the lower back.
In the front, you have a second place to charge the battery (the first being on the battery itself).
On the front of the jacket is also the operation button that gives you three temperature adjustments. It also indicates the battery level if the charge is complete.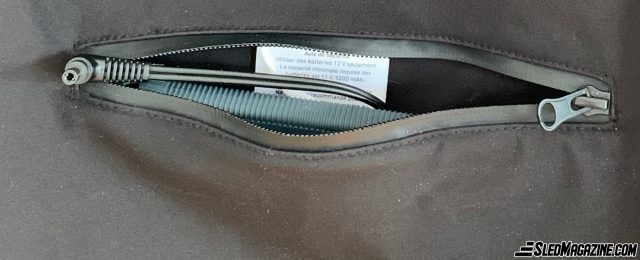 You can also plug the jacket into the 12v plug on your snowmobile to extend the battery life.
As for the adjustment, the highest heat level provides 2 hours of autonomy, the regular level about 4 hours and the low level about 8 hours.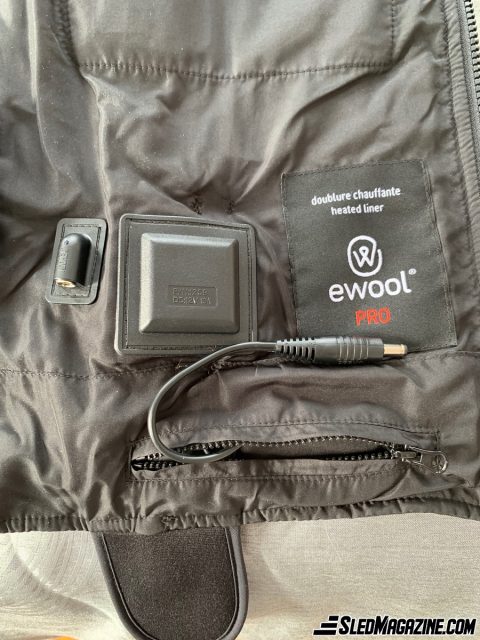 The heater covers almost the entire surface of the vest.
As you know, last January was particularly cold and I can tell you that I really appreciated this jacket.
It can be worn over a sweater, looks great and is comfortable.
I found that in "normal" winter temperatures, the jacket insulates well, even without using the heating elements.
I've ridden and taken pictures and videos in temperatures below -30c and it's nice to feel the warmth when the chill starts to get to you.
I tried all 3 temperature modes:
the high mode is really hot and I didn't keep it on for long;
the regular mode was perfect at first;
the economy mode is the one I preferred afterwards, it is strong enough to chase away the humidity and make us comfortable during the day.
On the other hand, I would have a few suggestions:
Have the option to place the battery in a different location than the lower back, as this location can become annoying when resting your back in the car;
To have the choice of a model with sleeves;
Having an indicator that informs us that we have turned off the battery.  I used to unplug it to make sure I didn't drain it.
Another key point is that the jacket comes with a charger to plug in a 110V outlet.
With this vest, you get a quality product, which answers well to what it was designed for. This should satisfy you for many years.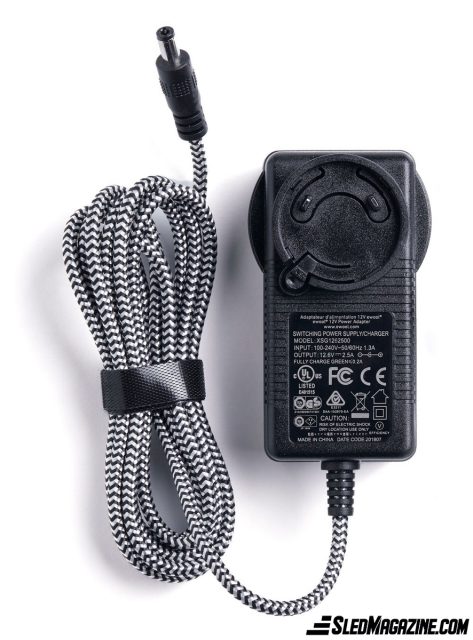 After checking on the ewool website, another model is sold, the ewool pro+, all in all, gives the possibility to install the battery in the left front pocket.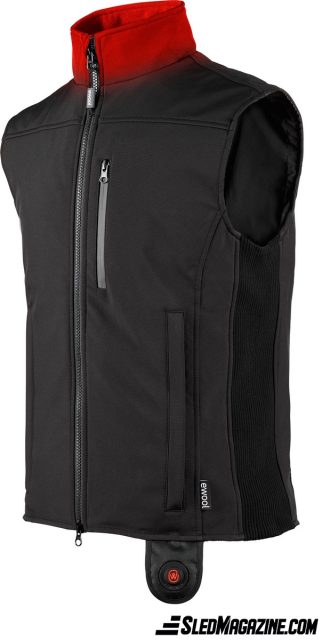 Here are some more links to the ewool jackets: