Motoneiges.ca Web Magazine is pleased to announce a new partnership with Zone Atomik 13. For the 2022-2023 and 2023-2024 seasons, we will have the chance to test the Excursion Series II platform.
Zone Atomik is based in Rivière-Du-Loup but has a network of distributors throughout Quebec. They are in full expansion to meet the growing demand. In addition to snowmobile platforms, they produce floating docks and truck accessories (back rack).
The platform we are testing is the 8′ version, but it is also available in 7′. For the 8′ version, the legs are not only adjustable in height, but also in travel. This makes it possible to accommodate a truck with a 6.5′ or 8′ box. Of course, it is expandable on the sides to accommodate two snowmobiles, or even three in certain circumstances if you are brave!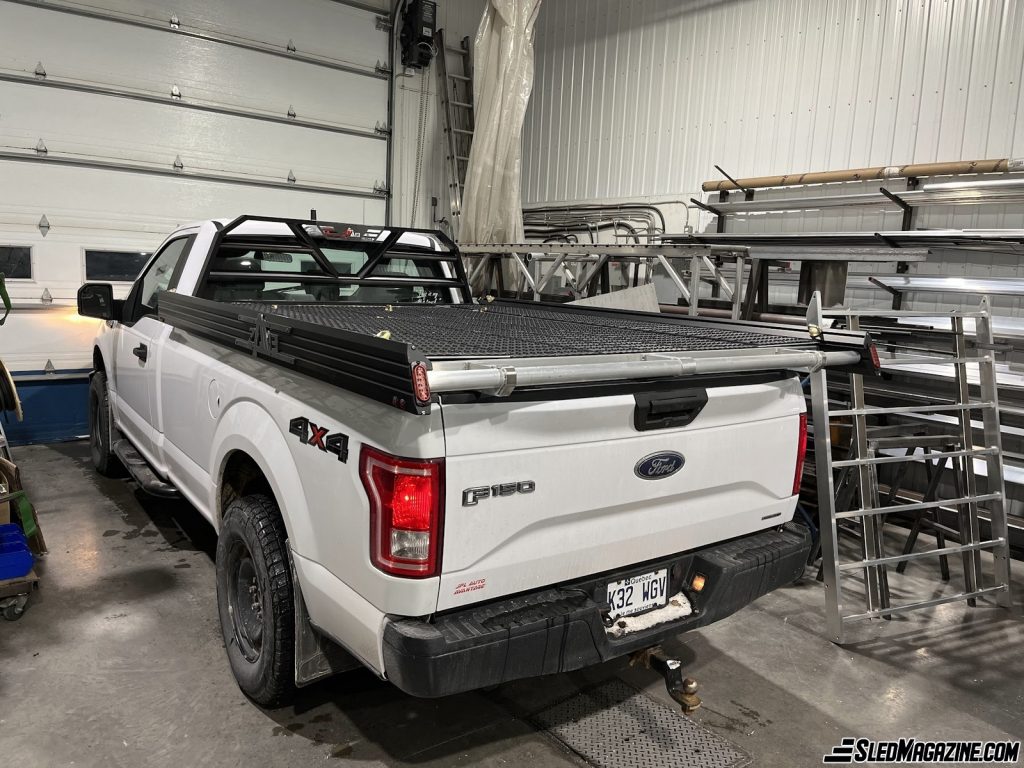 The Excursion II model installed in the box of my pickup
Beyond its aluminum construction, the platform itself as well as the ramp are covered with super glide. This should make getting on and off easier and safer. A little bonus with the Superglide, I think it gives a lot of look to the general look of the Excursion Serie II model! As for the ramp, it is 11′ telescopic, which should provide a reasonable angle of attack for getting on and off our truck. There is a space under the platform to store it without cluttering up the truck bed.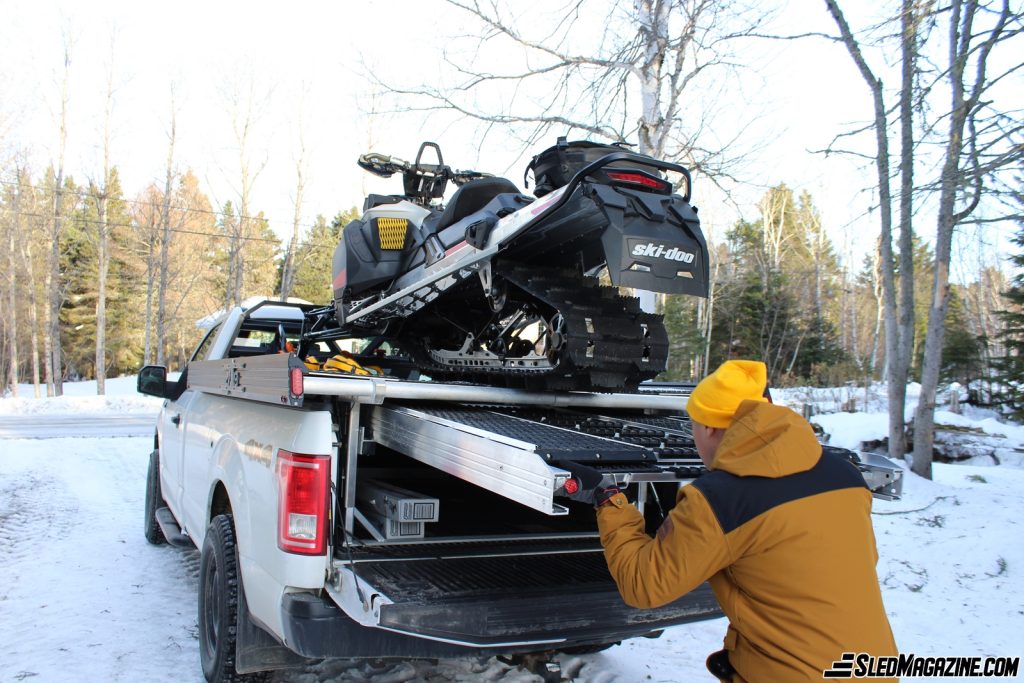 The telescopic boom has its own compartment built into the platform.
Another aspect that distinguishes the Excursion Series II model is the addition of LED light strips to provide good lighting when loading and securing snowmobiles in the dark.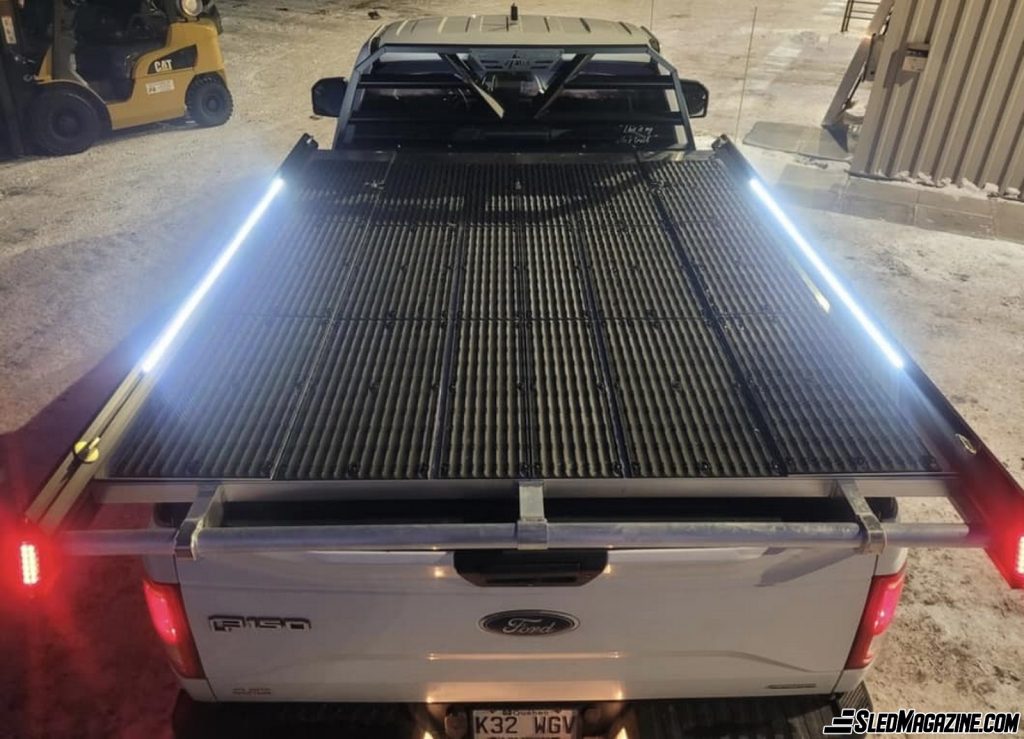 The side LED bars will definitely come in handy when boarding at night!
On top of all that, Dave, owner of Zone Atomik 13, made sure to add a few gadgets to our test model. Indeed, the model we are testing has four additional hooks at the platform's four corners. In addition, our ramp is equipped with Superclamp's ramp crossbar to offer maximum protection.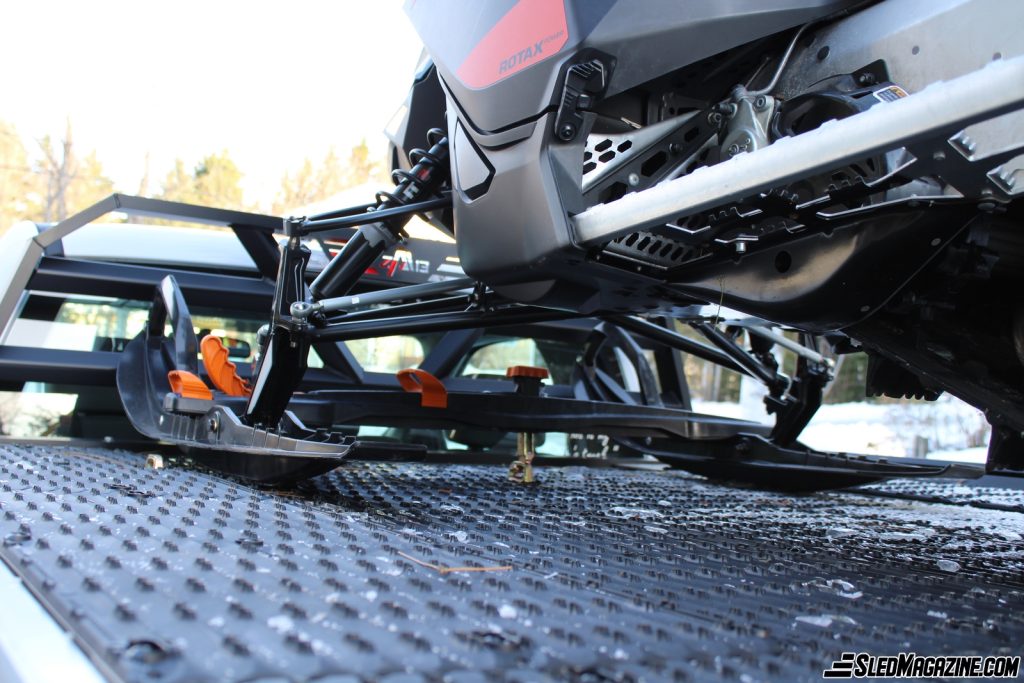 This is the easiest way to secure the snowmobile.
We will be testing the Excursion Series II platform in as many conditions as possible. We will have the chance to use it with one, and two snowmobiles. Since we have a rather long winter in Eastern Quebec, I also expect to be able to test the features in a wide variety of weather conditions.
I'm really looking forward to starting my trial in the next few weeks! You will be able to follow this trial on our social networks and we will publish an end-of-season review in the spring of 2023, then a long-term review the following spring.
I thank Zone Atomik 13 for allowing us to do this test. If you want more information about their products, you can contact them via their website, their Facebook page or through their network of distributors.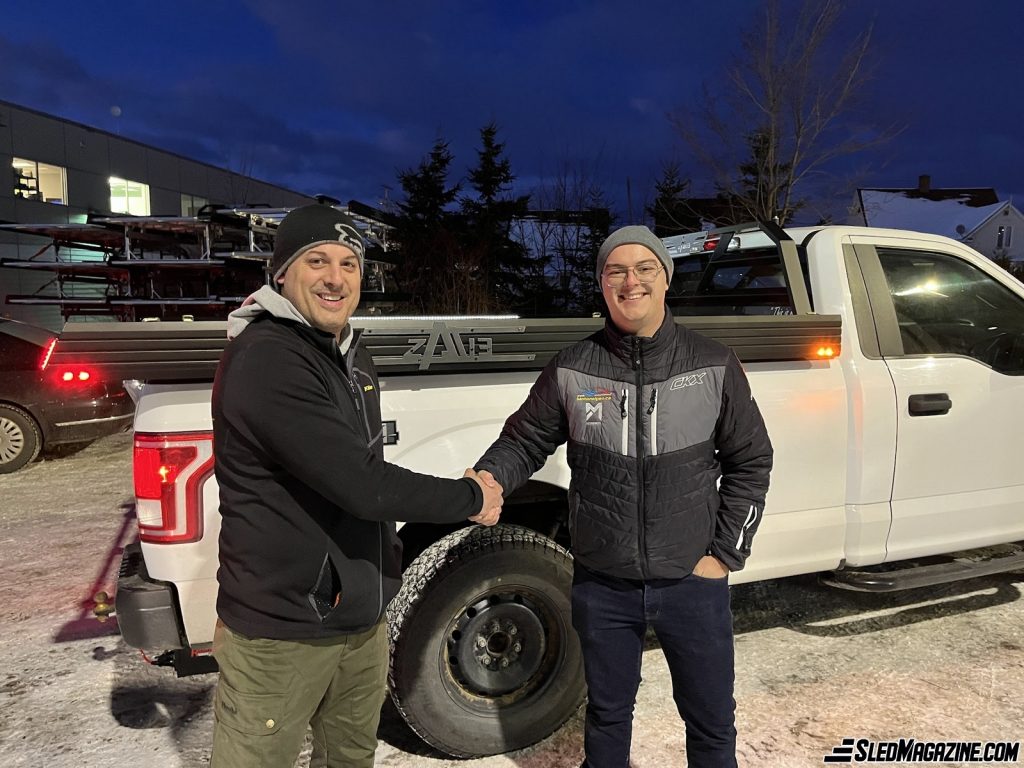 Other links to visit: