In parallel to the test of Alaska set (jacket and overalls) from CKX which I wrote an article about, I also tested the CKX Technogrip gloves, the CKX Muklite Evo boots and the CKX Contact Artik helmet.
You will find below my comments after testing these 3 products.
CKX Muk Lite Evo Boots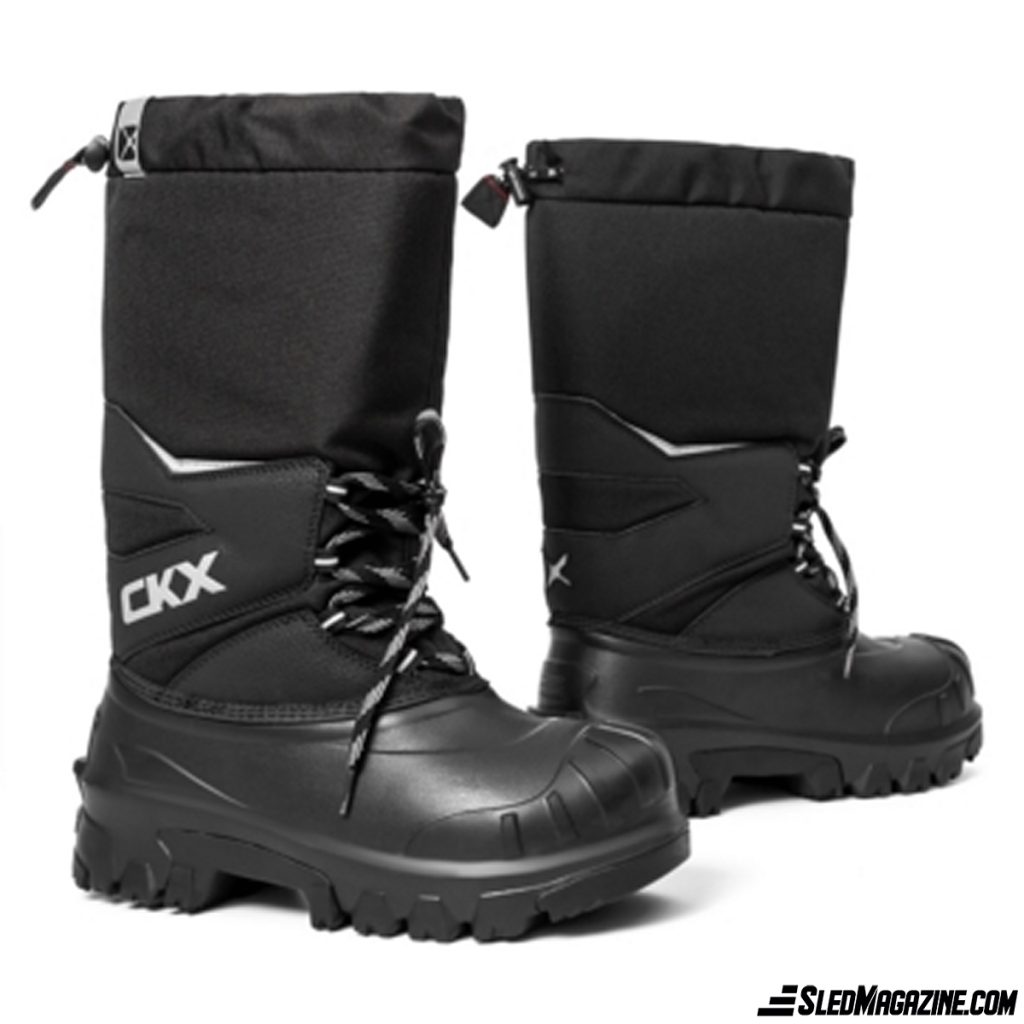 CKX's "Muk Lite evolution" boots are their warmest model. According to their specifications, they should keep us in the comfort zone down to -121 F or -85 C. There are laces to tighten the boots to our preference and a drawstring to seal the top to keep snow out. The liner is removable which is very appreciated, and is made of Primaloft and should wick away moisture (breathable). Also, the boots are waterproof.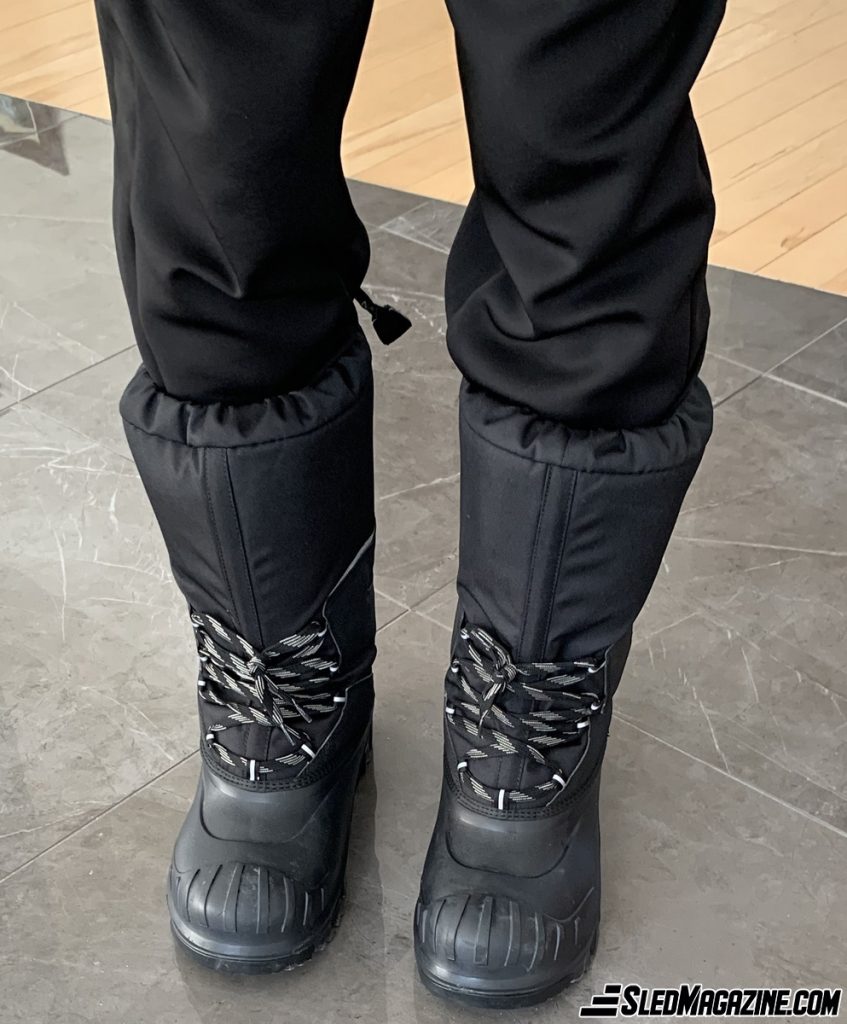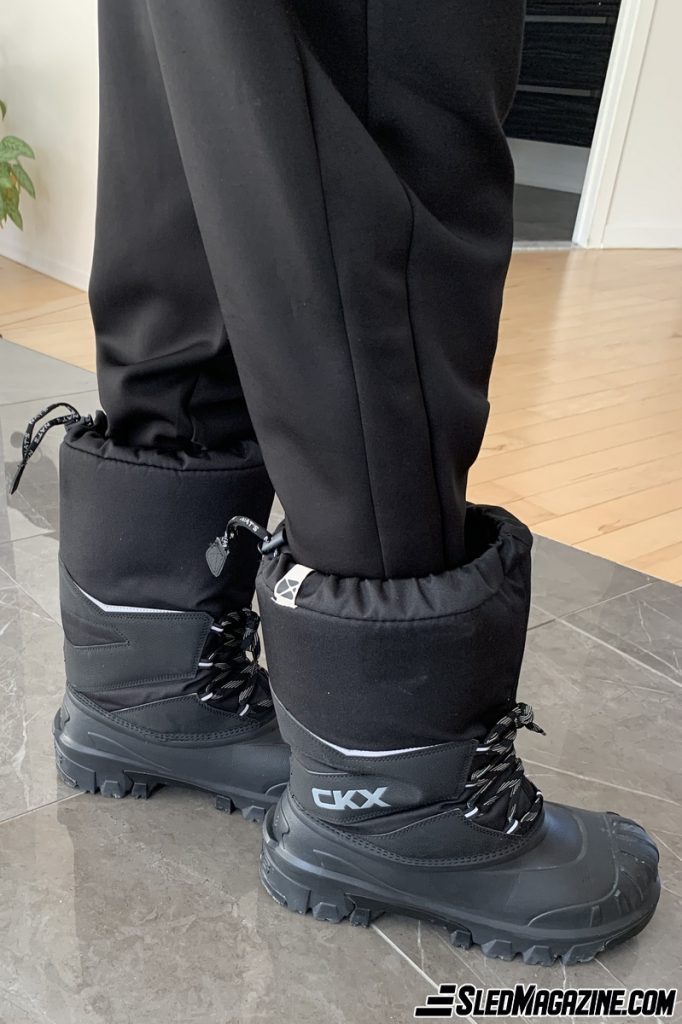 Comments after testing
The boots are very light. They are comfortable and don't try to get off your feet when you walk. I also use them for my other winter activities, as they are currently my favorite.  They keep my feet warm and dry.
With the cold weather we had (-37c), I ended up with cold feet, but not freezing, after 6 consecutive hours of snowmobiling. I consider that they pass the cold resistance test.
Good traction on the ground.
CKX Contact Artik Helmet Test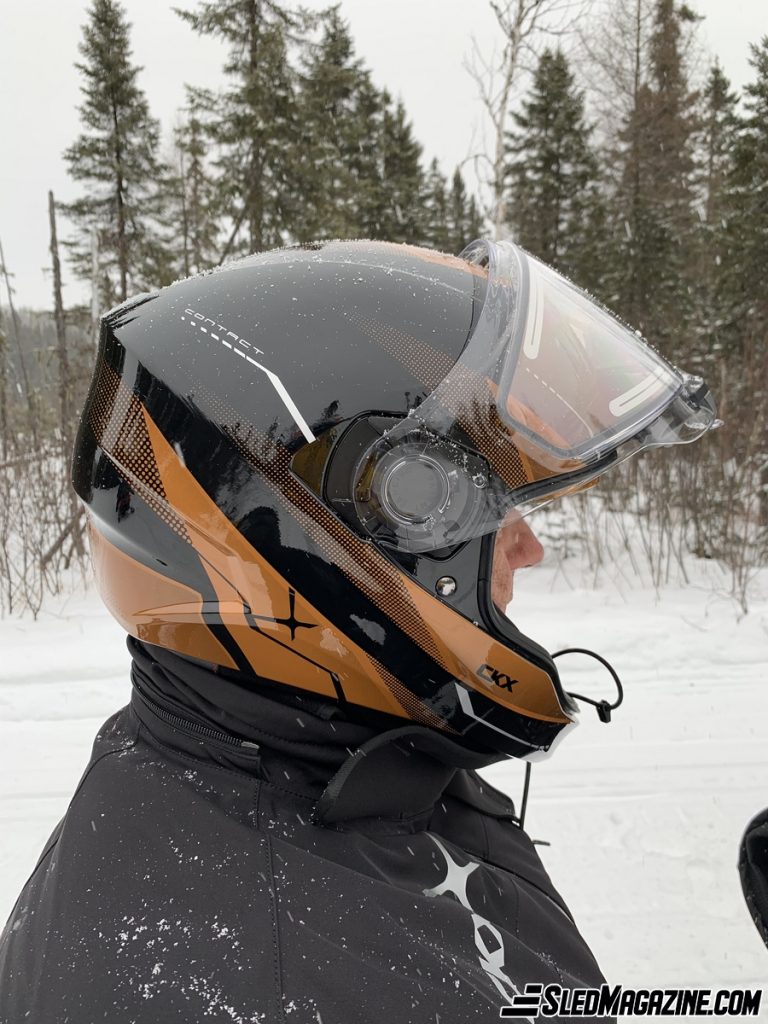 The CKX Contact Artik helmet is fairly lightweight and comes with an electrically operated visor that provides a wide field of vision. The visor opens enough to clear the entire face.
Below are its main features:
Plastic shell, injection moulded and shock resistant
Weight: 1510 g ± 50 g
2 shell sizes (TP-G/TG-3TG)
4 sizes of EPS
Interchangeable liners for sizes 4TG and 5TG
Interior adapted for glasses
Dual electric visor for all-around vision
Connection indicator visible at all times (patent pending)
Visor integrated connection guard (patent pending)
Oversized opening frees up face and mouth
Amber sun visor, retractable and removable
The breath deflector attached to the visor and not in contact with the face
Removable long chin guard
A simplified ratchet mechanism allows for visor removal without tools (patent pending)
ProClip chinstrap attachment system
The removable and washable inner liner and cheek pads
Protective pouch and user manual included
Ready for headphones
Canadian design
5-year warranty
Comments after testing
Very impressed with this helmet and its affordable price.
My visibility was excellent, and the field of vision is larger than most other helmets I've tried. The fact that there is no baffle sticking to your face is a big plus.
I didn't have to use the heater on the visor, as it never fogged up. I tried it on to see if everything was working and noticed that by positioning the clip, you can see for yourself the green light that tells you everything is working.
It is also comfortable and light. With some helmets I would end up with a sore neck, but not with this one. Very good choice of colors.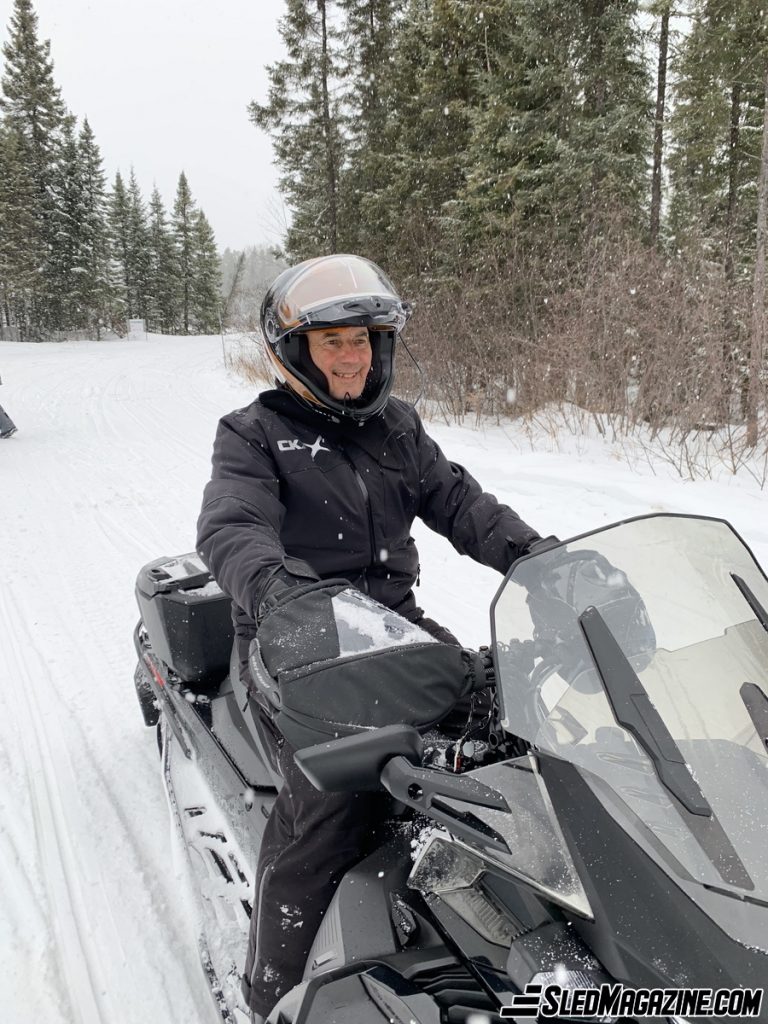 CKX Technogrip Gloves Test
The CKX Technogrip gloves are deluxe all-leather gloves and according to the features you will find below, they should be comfortable and warm.
The Hipora membrane should also keep our hands dry.
Fabric: Natural lambskin leather
Lining: 100% brushed polyester knit
Membrane: Hipora, waterproof-breathable
Insulation: Dupont Comfort Max 200g + 100g needle-punched insulation on top and 100g needle-punched + 50g Mid Loft insulation
Length: 32cm/12.5 in
Features:
Waterproof-breathable
Taffeta lining at the wrist
Snow guard with drawstring at waist
Adjustable Velcro wrist strap
Reflective insert at fingertips
Left-hand index finger with wiper
Adjustable band at top of the wrist
Soft combed knit lining on hand
Non-slip palm
Comments after testing
Like all gloves, no matter how insulated, you end up freezing your fingers if you stay still.
On the snowmobile, you could quickly feel the warmth of the heated grips. I also used them for several winter sports activities and they kept me warm. Also, rain or sleet never got through these. They are comfortable. At first, they lacked flexibility, but after a while, everything fell into place.
CKX Kit 2023: Conclusion
In conclusion, these are 3 excellent products. Surprised by the performance of the boots and helmet. Regarding the gloves, they met my expectations.
I would like to thank Kimpex for allowing me to do these tests.
Other CKX reviews here: