The wait has been long, but Arctic Cat finally delivered a new chassis for the model year 2024. Mountain snowmobile enthusiasts have been waiting for many years for the company to get back on track to be a contender in that segment again. 2024 is the year.
For 2024, Arctic Cat is releasing the new Catalyst platform and is offering many variations of a Mountain Cat equipped with a 600cc engine. I was extremely excited to get the chance to try this snowmobile out but tempered my expectations so I wouldn't be deceived. Let me tell you something, I wasn't deceived. At all.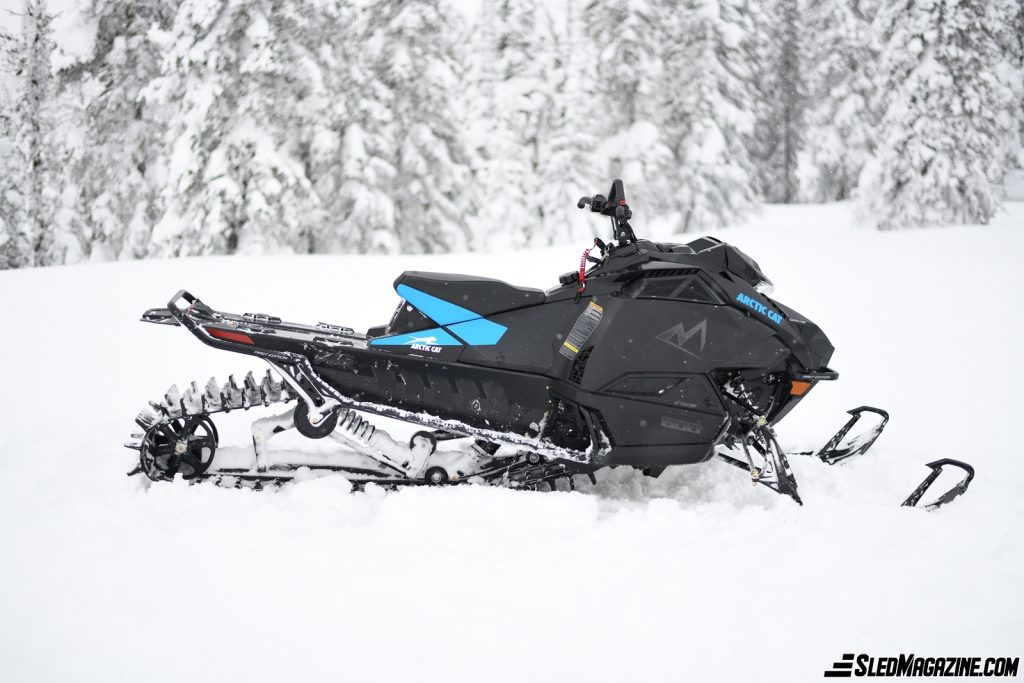 Variations of the Mountain Cat 600
During the 2024 Snow Shoot, we got the chance to hop on many variations of the Mountain Cat 600 and every time, we were blown away by the ease of handling, precision and how easy it is to get on the edge.
Even though I really liked the 3-inch track on the 154, my heart went for the 146 as my top pick for Arctic Cat 2024. The shorter track allows that snowmobile to be even more nimble and is so predictable in the powder. I also noticed that for any mountain sled that has this version available, 146 is usually my favourite.
Fun… for everyone
One other thing that my colleagues and I also noticed is how the learning curve of this platform is… absent. We get to hop on so many snowmobiles from all the manufacturers during Snow Shoot and it can get overwhelming to try and carve with a sled after testing a completely different one right before. The Catalyst isn't doing that. You just hop on it and ride on top of your game.
Don't just look at the numbers
I can already see people not being interested in that new chassis just because it's only powered by a 600cc engine (for 2024 anyways). That snowmobile is so fun it really has to get a chance to make its mark. I really hope consumers are as excited as I am that Arctic Cat released a new chassis and put their pre-orders in.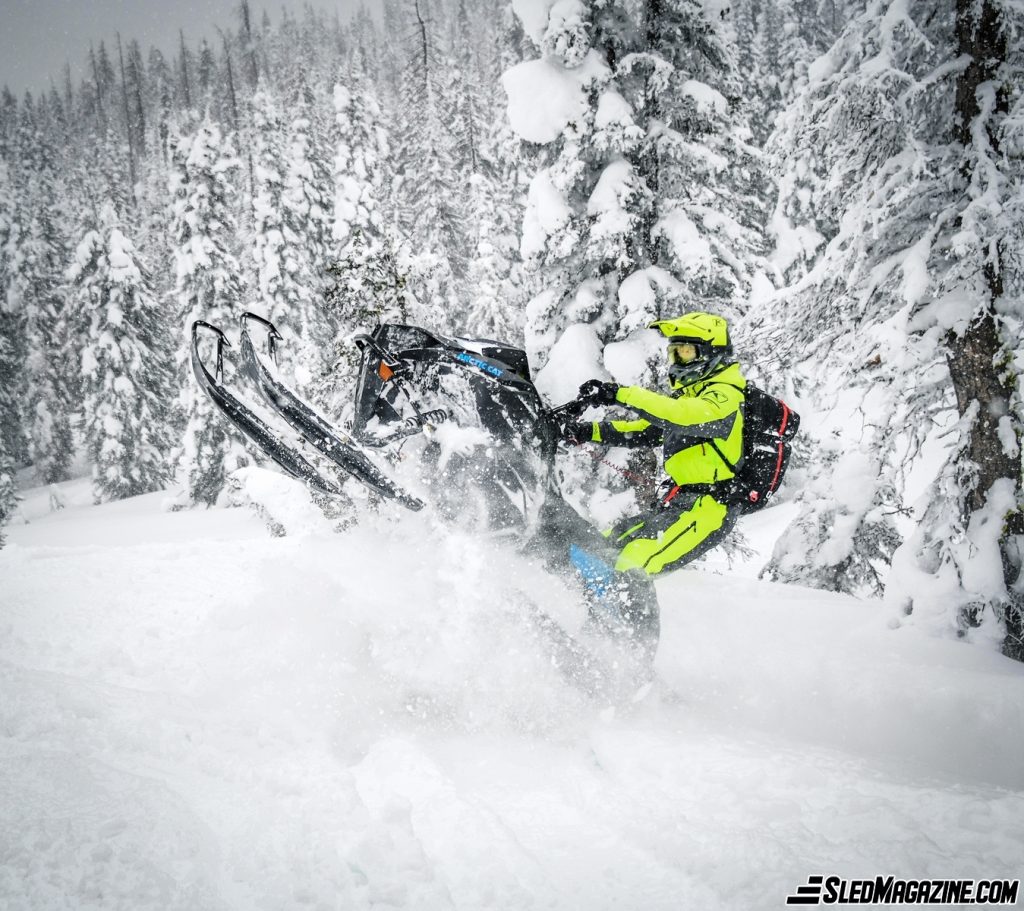 Conclusion
There you have it. I don't think I've ever been this excited to talk about an Arctic Cat mountain snowmobile. Arctic Cat really knocked it out of the park with their new Catalyst platform and it's really exciting to see them back in the game. I think we can all read between the lines that they'll come up with a more powerful engine in the upcoming years. However, the 600cc really doesn't make that a boring snowmobile, and probably makes it more fun and accessible for many beginner backcountry riders.
Continue reading other Arctic Cat-related articles here: