This year the stage was set for some of the best mountain snowmobile testing environments around. We had a deep fresh layer of snow blanketing the mountain and were at 8000ft to 9000ft elevation to test the strength of the motors. We tested in the steep, and technical, treed mountain terrain to see how the chassis and shock packages performed. One of my favorite sleds that I tested this year, was the 2024 Polaris RMK Pro 9R Slash 165 with the new Series 9 – 3.25" track. How did this package perform, and why did I pick it as a favorite, you ask? Well, I'm glad you asked.  Let's take a closer look.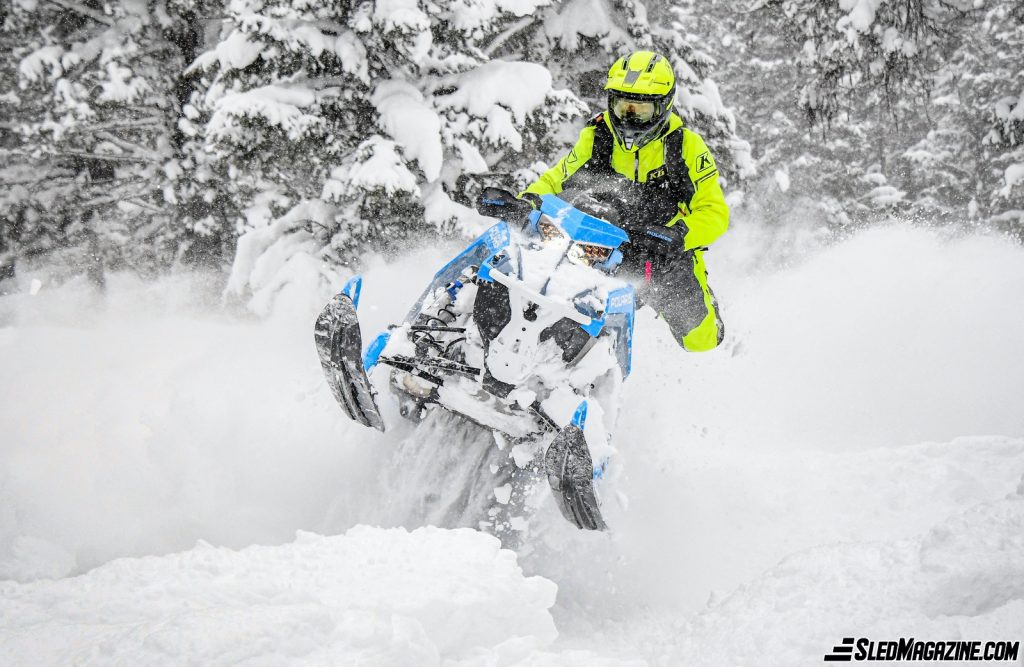 The Patriot 9R Motor the Crown Jewel
The crown jewel of this mountain package is hands down, the Patriot 9R motor. Last year, Polaris introduced the 9R factory big bore as an option for its customers.  It was the first lightweight, big-bore option to come with a factory warranty. Yes, a lightweight performance motor in a mountain package, with a factory warranty – you can have your cake and can eat it too. The 9R motor package is 7% more powerful with 12% more torque, while 1.2 lbs. lighter than the stock 850 Patriot motor. It's much quicker on the low end, has a great mid-range, and pulls harder on the top end as well.
This quick, powerful, and responsive motor is perfect for mountain riders headed to tight trees or technical terrain and will be a top choice for many with that riding style. It was the favorite motor of many of the Sledmagazine.com and Motoneigies.ca mountain test riders at this year's SnowShoot, because of its quick, powerful, but controllable, power. We absolutely loved it.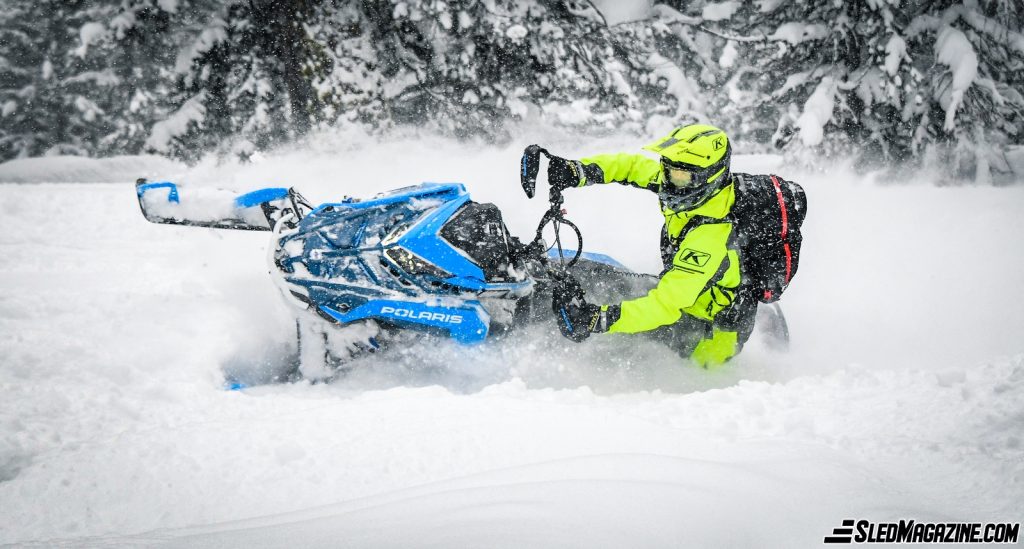 RMK Pro Platform – Precise Handling & Control
To be honest, I'm a big fan of the Khaos platform, and when I ride a Polaris, I generally choose that package. However, this year was a bit of an eye-opener. With the conditions and terrain, we were testing in, I found a new appreciation for the RMK Pro package. This is a fun sled that performs great, is extremely predictable, and is very precise when it comes to hitting your lines. We were riding in some treed sections that were tight, with steep terrain, and deep snow. To make it through these zones without getting stuck, you needed to stay on the throttle and commit to hitting your lines.
The RMK Pro platform gave me the precise handling, control, and confidence to ride in these areas and do it with ease. With its controllable chassis, you could precisely lean the sled, and put it on your line. Once you lined the sled up, it wouldn't throw you any curve balls and would go right where you pointed it. I really liked the confidence this sled gave me. Now, the choice between the Khaos or Pro package, and which one to ride for next season just got a bunch harder. I guess that's a great problem to have.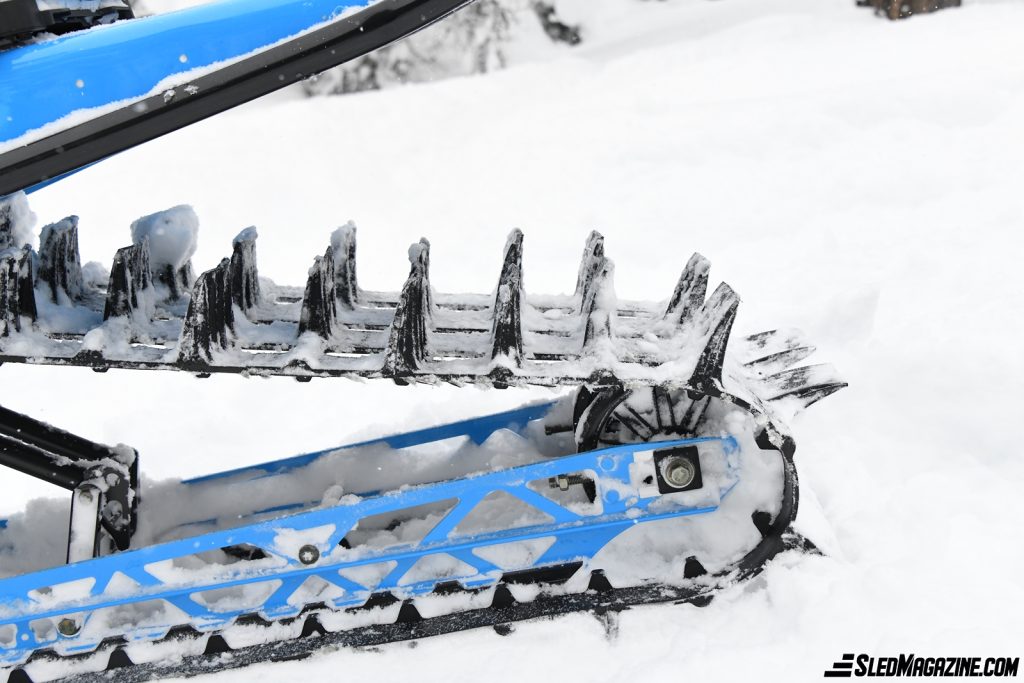 The New Series 9 Track – 3.25"
New for the model year 2024 is Polaris' 325 Series 9 track that features a 3.25" tall lug with a 3.5" pitch. The new track will be the new kid on the block, and replace the Series 7 3" and will be only available with the RMK Boost or 9R models, in either 155" or 165" lengths.
With its 3.25" deep paddles, this Series 9 track is a performer. It grabs a lot of snow, creating great drive and propulsion for the sled. This causes the sled to jump up on top of the snow quickly, and float there with plenty of traction. Perhaps my favorite part, however, of the new track is the amount of lift and how playful it makes the front of the snowmobile feel. When you're riding with this track and nail the throttle, the sled feels light, and maneuverable, because of how much traction it gets. Without question, the Polaris I SnowCheck for next year will have the Series 9 3.25" track.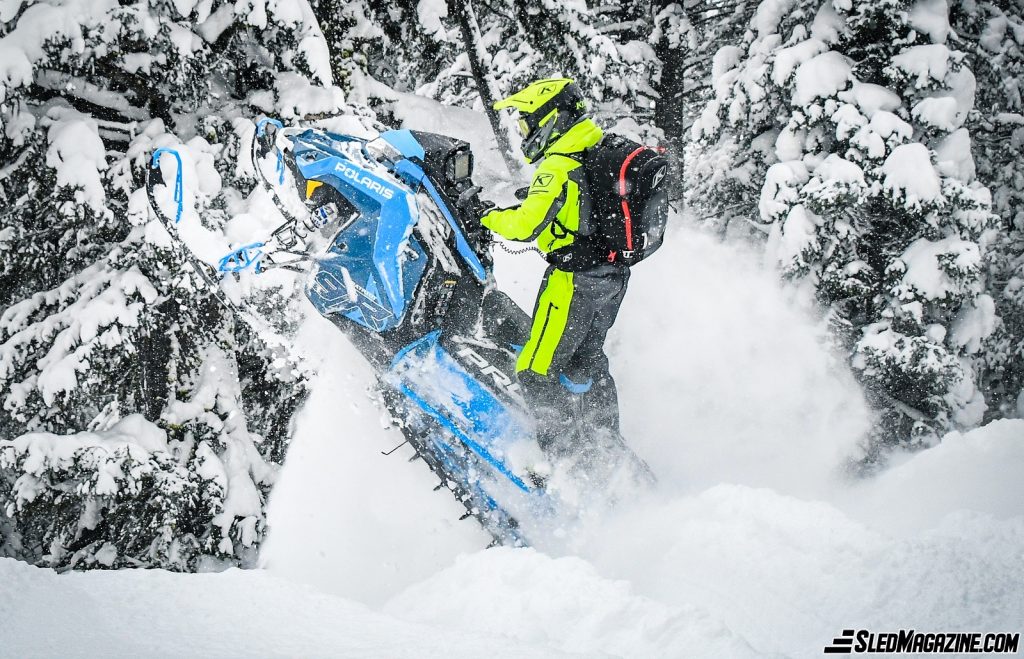 165" Track Length
During this week of testing, the 165" length was the sweet spot for performance in the deep snow, and steep terrain. The 165" track length is usually a little long for my taste, and style of riding, but this week it provided the extra flotation, lift, stability, and traction I was looking for in the deep snow and technical terrain. The 165" length was impressive during this week's mountain testing, performed well, and felt like the right track length to have.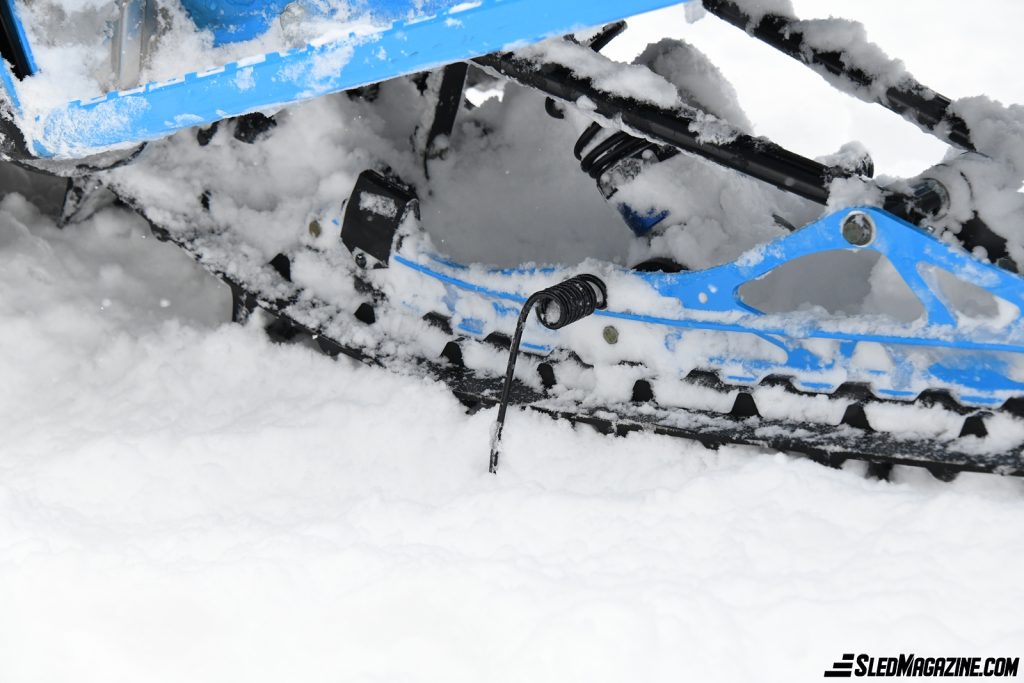 New Scratchers
Polaris now has an ice and snow scratcher that will help keep the sled cool, and riders don't have to worry about backing up and breaking them. The old scratchers that many of us have been using over the years with our Polaris Mountain sleds always worked well to keep the sled cool, but we always had to be careful not to accidentally back up when they were down, or they would bend and break. Now, Polaris' Mountain models will come with reversible scratchers, so we can keep our sleds cool, and not have to worry about accidentally backing up when the scratchers are down.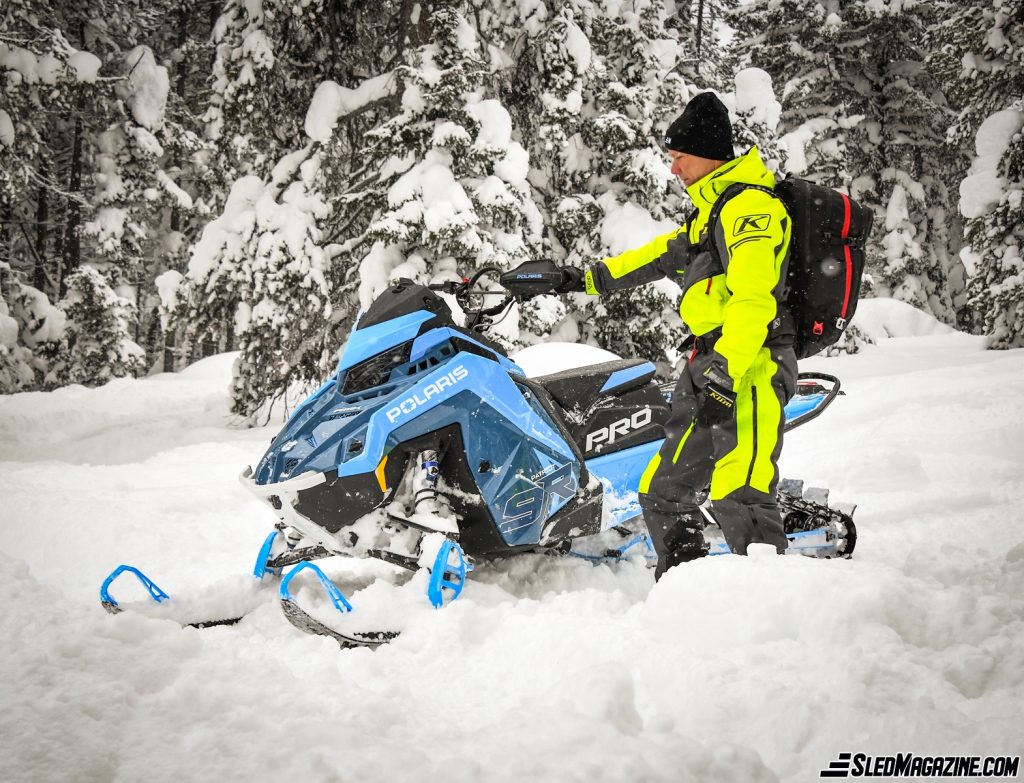 Conclusion of my impressions of the 2024 Polaris Pro RMK 9R Slash 165
During our mountain testing this week, I was pleasantly surprised and impressed by the Polaris RMK Pro 9R with the 3.25" track in the 165" length. All the precise design features and components of this sled make it one of the highest-performing, capable, and enjoyable sleds on the mountain. The 9R motor is fantastic. It's lightweight, quick, and very controllable in tight terrain. The RMK Pro platform, with the Walker Evans Velocity shocks, performs at the highest level for precision, and control. The new Series 9 3.25" track, also helps this sled perform to the next level, with its immense traction, drive, lift, and ability to hold a steep side hill. If you're a rider that's looking for a true backcountry weapon that will perform to the highest level in tight technical terrain, then this is a sled you need to consider.
The 9R motor package has limited numbers and is only available during snow check, so don't delay.. For more information about Polaris' Model Year 2024 snowmobiles, and to snow check, your next year's Polaris go to https://snowmobiles.polaris.com/en-us/sleds/.
Other Polaris-related-articles: