After the first ride on a new 2023 Polaris Khaos Boost, my initial thoughts were: "Wow!"  The sled pulls hard as you would expect from a turbo, but the power stems from a linear power delivery.  This makes it easier to control and handle. Even though I've ridden a Polaris boost a few times since they were released, the linear power band and quick turbo spooling still surprise me, in a good way of course. I'm excited to have a full season on Polaris's big mountain slayer, the Matryx Khaos with Patriot Boost. It's always fun to test out a sled like this and ride it for 20 minutes, but there's nothing like having this sled for the whole season to dial in the suspension, and controls and really become one with the sled.
Sled Specifications and Options
2023 Polaris Matryx RMK Khaos
850 with Patriot Boost
165 Slash Tunnel
75" Series 8 Track with QuickDrive2
Walker Evens Velocity Shocks
7s Display with Ride Command Technology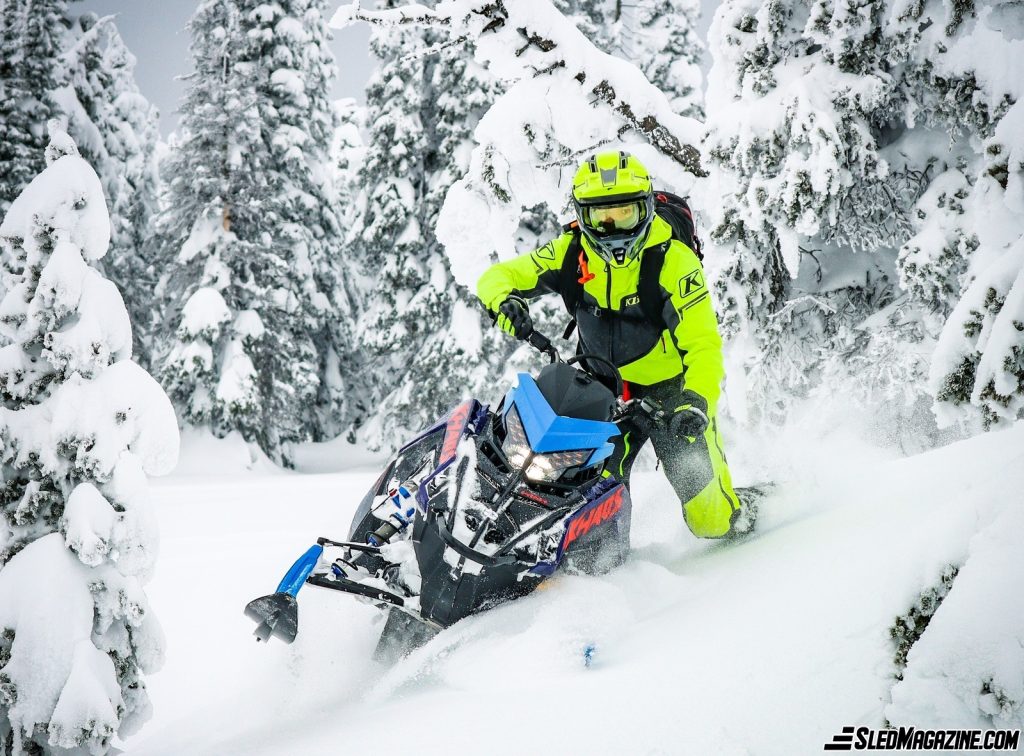 How's it Handle?
The handling of this package felt precise and calculated especially for the Khaos package. Usually, the Khaos are the wild child of the Polaris family, but on my first ride, it handled more like an RMK Pro. While riding, it felt planted and stable, without much weight transfer from side to side when carving or side-hilling. When climbing hills or riding wheelies the front-to-back weight transfer also felt minimal. That's not bad for most people riding a turbo with this much power for the first time. That's the setup you want so it's not too wild, and hard to manage when the turbo really gets spooled up.
I felt comfortable on steep, technical side hills, and it gave me a higher level of control and confidence. A lot of the stability of this sled is coming from the 165" length compared to last year when I was on a stock Khaos 850 155". The 155" Khaos sled was extremely playful and had tons of transfer side to side and front to back. With this year's 2023 Khaos turbo, I thought it would be similar to the front-to-back weight transfer because of the extra power of the turbo, but that wasn't the case on the first ride.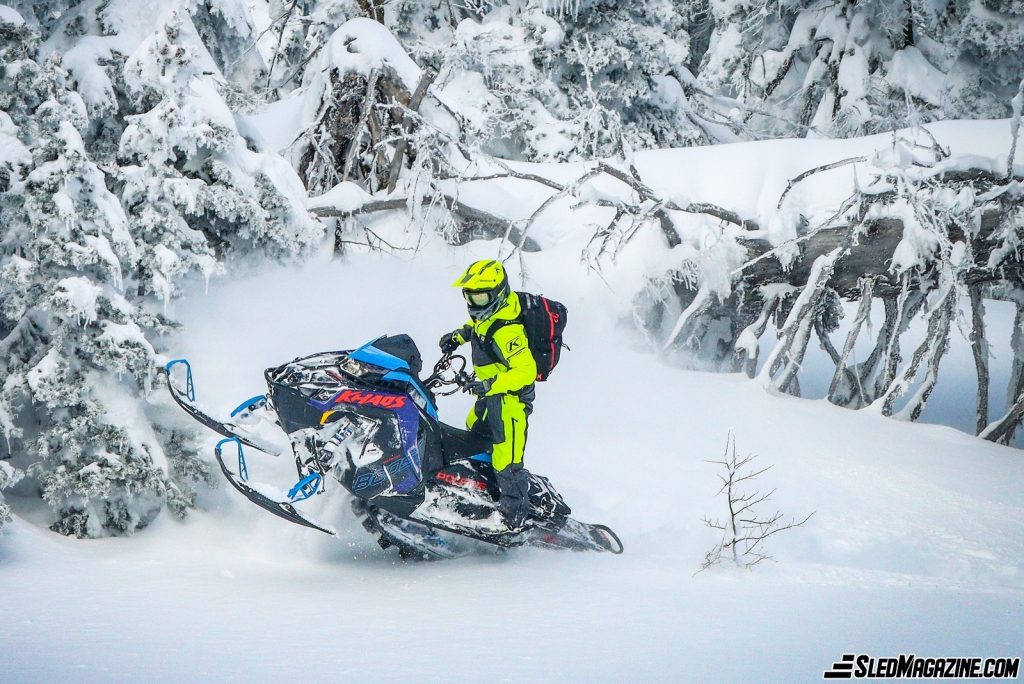 2023 Polaris Khaos Boost: Sled Set Up and Personal Preferences
When it comes to setting up a sled, people's personal preferences are all over the board, regarding how they want a sled to handle, especially with a mountain sled. That's usually driven by how experienced a rider they are, and what terrain and type of riding they generally do. Personal riding styles vary with what a rider wants to feel, and how they want a sled to react when riding. With that being said, I think the engineers at Polaris were spot on with how they set this sled package up from the factory. Factory sled settings need to feel right for the masses: the environment that most people will want, and the handling and feeling that will work best for everyone. That's exactly what Polaris delivered with this sled and its factory settings.
Suspension Adjustments
Because I personally like a sled that's a little more on the wild side and slightly less down to business, I'm going to adjust the suspension to a softer setting and add a little more "Khaos" to this sled's handling. The great thing about having the Walker Evans Velocity shocks is that you can adjust all 4 shocks' low-speed valve adjustments in approximately 60 seconds. Each shock has an adjustable pre-set for the shock spring and a high and low-speed valve adjustment in the form of clickers. I adjusted all four shocks' low-speed valve settings two clicks counterclockwise or softer to try on the next ride.
Handlebar Swap
The other quick modification I'm going to do is swap the handlebars. This year's sled came with the ProTaper Mid-Rise handlebars, and I prefer a low handlebar for a more aggressive body positioning, so I'm going to install the ProTaper Low-Rise handlebars from last year's sled onto this sled.

After the first ride on the 2023 Polaris Khaos Boost, I'm loving this big horsepower mountain sled! After fine-tuning the suspension and handlebar height for my riding style, I can't wait to get back out on the mountains and keep making turns and climbs with this sled. With only one full day on this sled, I can already tell this winter's riding will be packed with fun, plenty of boost, excitement, and most of all "khaos"!
Check out all the hot new 2023 sleds at Polaris.
View more Polaris-related articles here: