During the winter of 2022, I was able to test, thanks to Mountain Sports Distribution and 509, the 509 DELTA R3 helmet with heated visor and the FREE RANGE gloves from the same company.
Casque 509 DELTA R3
The 509 Delta R3 helmet offers the possibility of switching from a full-face helmet to an open-face helmet easily, without any tools. This is interesting because we only have to remove the visor by pressing the push buttons placed on each side of it. Then, use our 509 goggles for warmer temperatures or to go off-road.
It's an easy helmet to put on and take off thanks to its magnetic FIDLOCK attachment system. It took me a while to get used to this system and now I like it.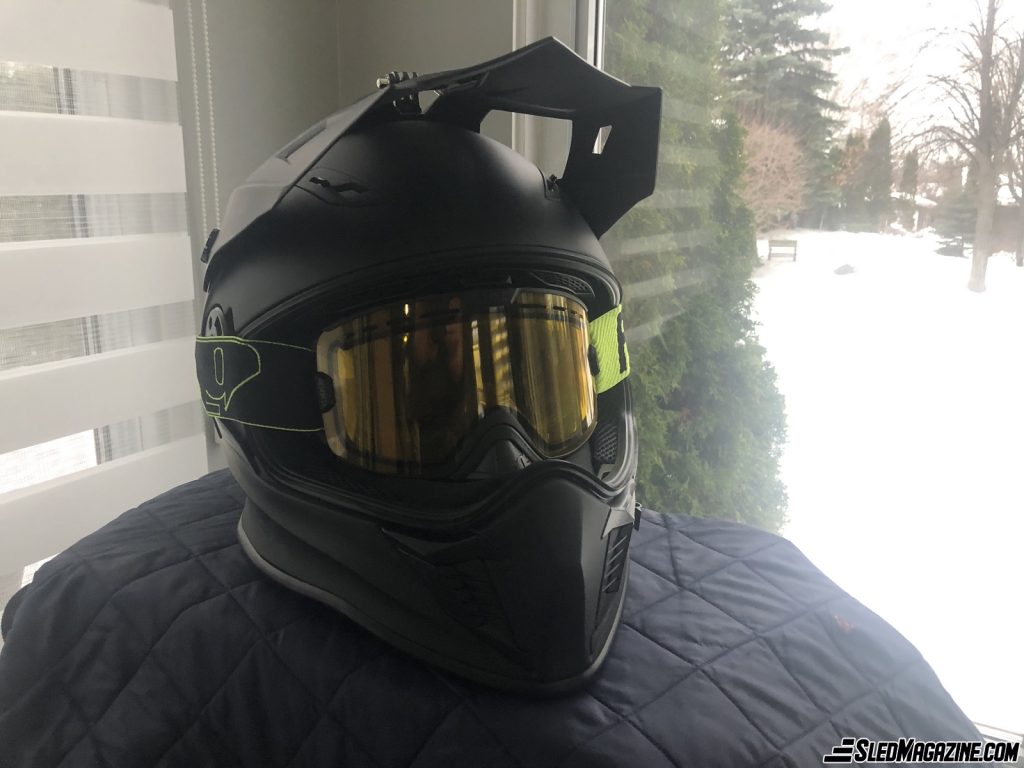 The 509 Delta R3 is a multi-purpose helmet. It has a double-wall anti-fog power visor with a weather-resistant Shield Lock for long trail rides and an internal flip-up sun visor.
The chin strap is removable so you can take it off when you switch to off-trail mode with your goggles or just when the weather permits.  For my part, I found this chin strap a little too big, so I attached it as shown in the photo below.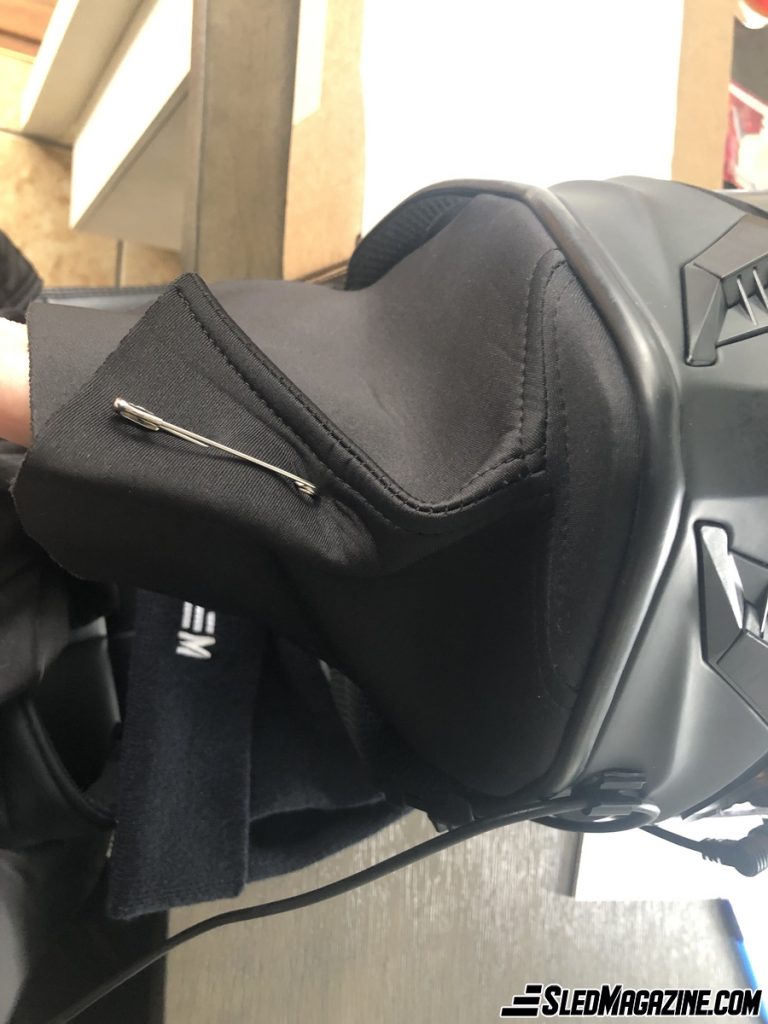 509 DELTA R3 Helmet Review
Overall, I liked the 509 Delta R3 helmet. It's warm, it's comfortable, it's versatile and it's not too heavy. However, it's impossible to ride with it without thinking about collecting it, so have a spare wire with you in case it breaks. Another point, to make the helmet airtight, I plugged the air vents behind the helmets from the inside. It makes a good difference.
Also, this is not a modular helmet, but a full-face helmet. It's not a problem in itself, but to talk or to get some fresh air you have to take it off. If you prefer a modular, go for the Delta R4, which I think will perform well and be more convenient.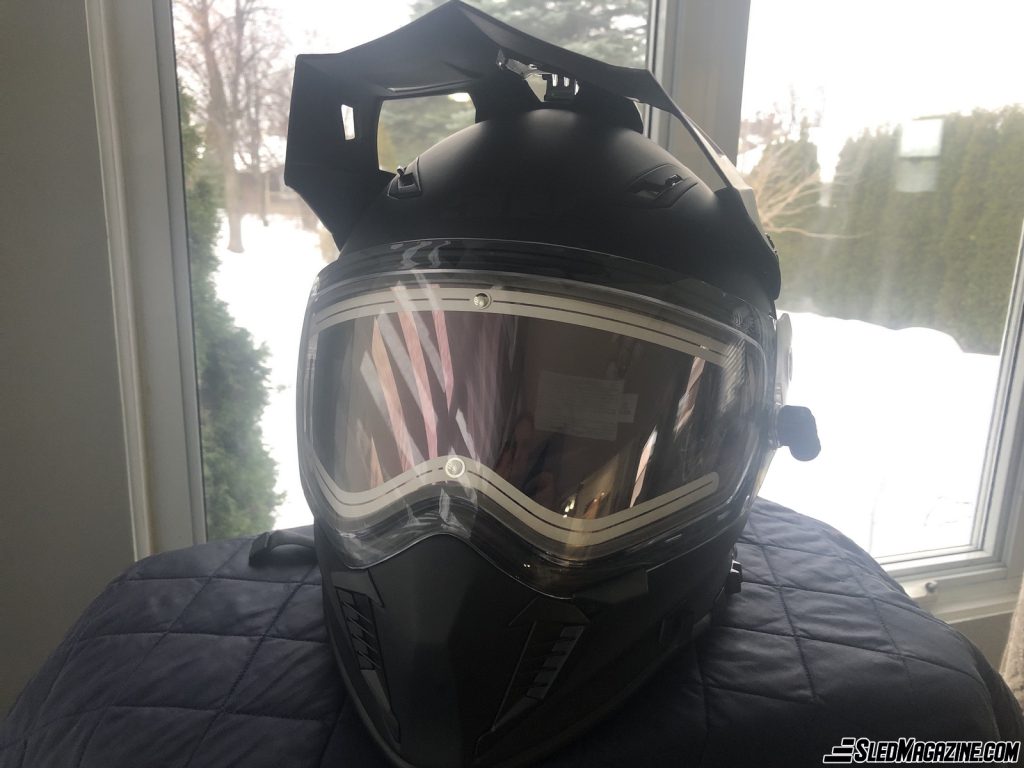 FREE RANGE Gloves        
The 509 Free Range gloves are a favorite for me. They are waterproof, breathable, short, and have a secure velcro closure and warm Thinsulate insulation. The top of the hand is more insulated than the inside for more warmth.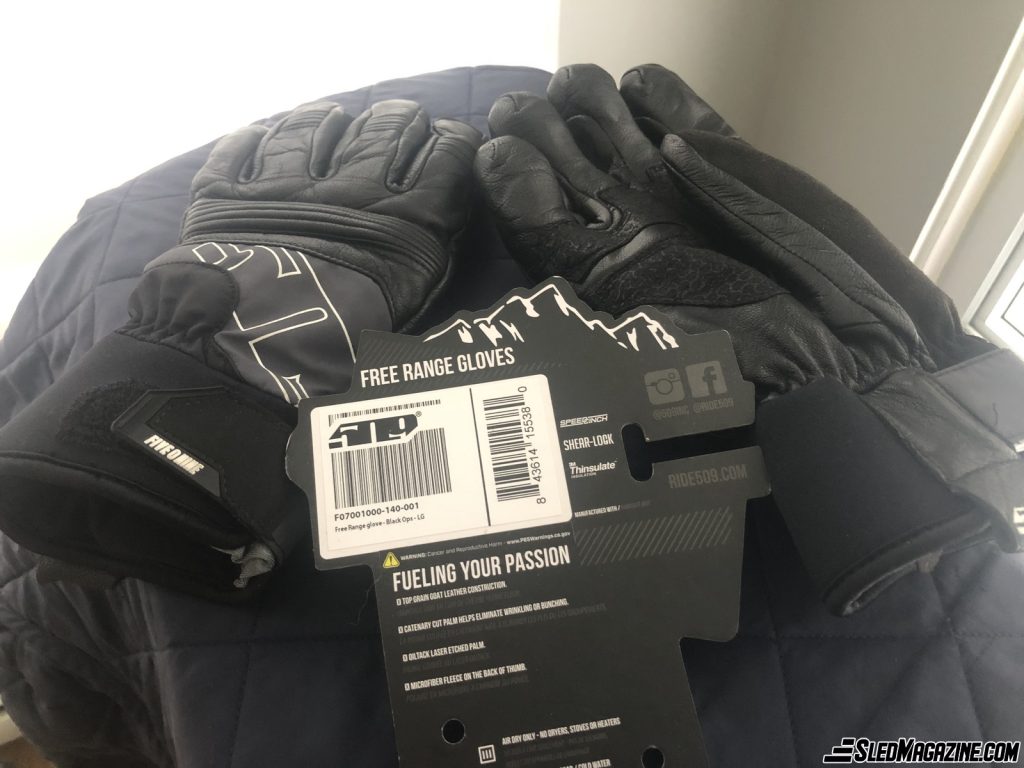 509's Free Range gloves are made from durable goat leather and have a non-slip grip in hand for a good grip on our racer's feet.
Because the inside of the hand is less insulated, the heat from our heated grips easily penetrates the gloves.
I use them most of the time with insulated grip covers, but I tested them with normal hand guards as well and they do the job well in both cases.
In short, this is a product that I recommend and I hope you will like them as much as I do.
Continue reading other 509 articles reviews: