"It fits like a glove!"
Even if this expression is more related to clothes, I would like to use it to describe how I feel when I sit behind the handlebars of this Polaris INDY XCR 650. I feel like it was designed especially for me, down to the last detail.
I'm not mistaken, because the Matryx chassis was designed and thought around the rider. Many details have been considered to simplify the movements and remove everything that could be intrusive. Polaris is changing the game and taking the ease of controlling a snowmobile to another level with this platform.
If you've enjoyed the AXYS platform over the past few years, you'll love the Matryx. It has captured the best features of the AXYS, like predictability, while increasing versatility and maneuverability. It's a huge step forward and we're all witnessing a revolution in this area.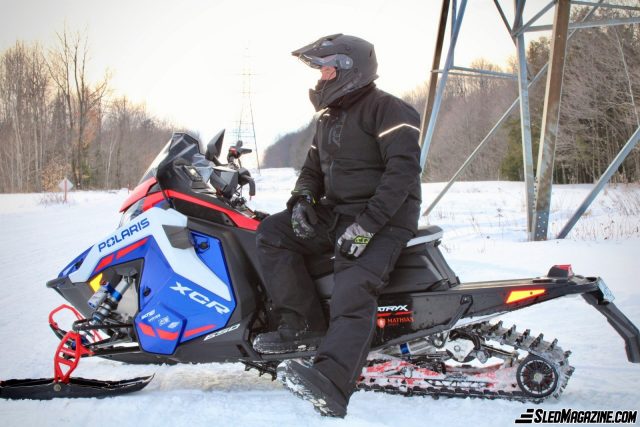 Maneuverability without compromise!
Sitting on the Polaris INDY XCR 650 128 2022, I feel like I have a go-kart in my hands. It's a snowmobile that responds precisely to my instructions and it steers punctually to where I want it to go with accuracy and precision. Its predictability is probably one of its strengths, as it allows us to maneuver with confidence.
The poise it provides gives us the confidence to attack a turn in the exact path we had previously anticipated. There are no surprises because of its anticipation and predictability. It is almost too easy and too good to be true.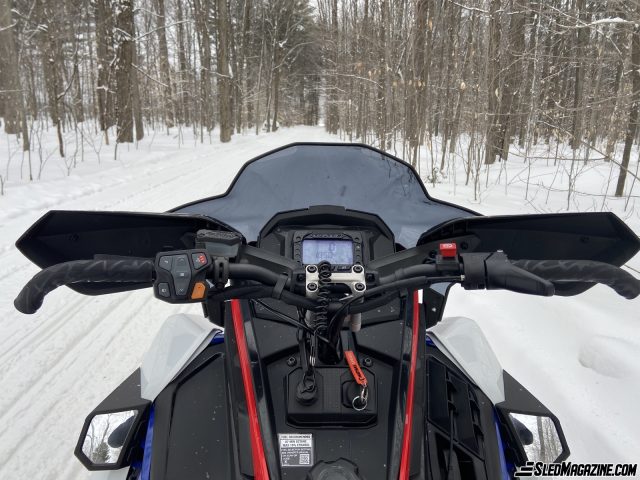 Surprising traction!
I was a bit hesitant about the traction of this snowmobile because of its 128-inch track length. However, this one is equipped with the optional Camso Cobra 1.6″ and is excellent for all conditions. I quickly realized that it really surprised me and that it provides plenty of rear traction when needed.
Cobra 1.6 tracks are flexible, hollow lugs did a good job of picking up snow without causing any vibration or skidding when driving through turns. Their raised, snakeskin-like dots that give the tread its name provided excellent traction on hard trails. The aggressive pattern also caught the attention of other snowmobilers at trailside rest stops, leading them to inquire about its interesting design.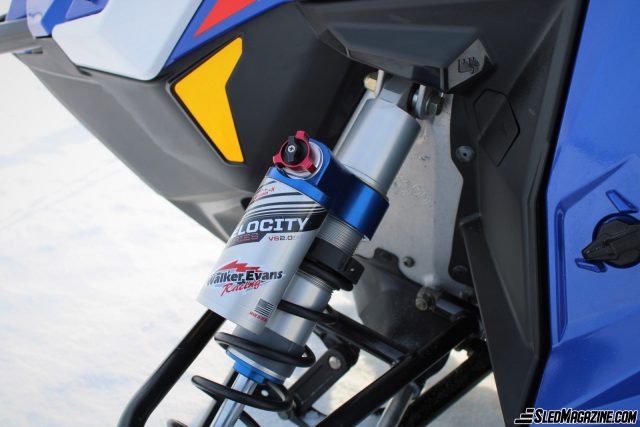 The only negative point of having a Cobra 1.6″ track is that it will limit the top speed of the Polaris XCR 650 compared to a 1.25″ ICE Ripper XT. I prefer traction or high speed, I would say that a grippy track will definitely get my attention.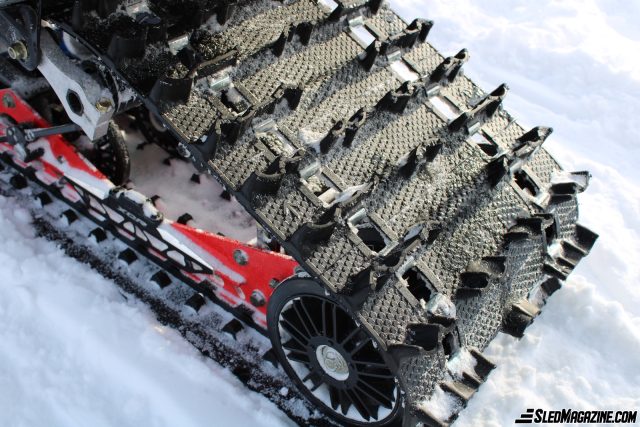 The Patriot 650 engine, is a real gem!
I have to be careful not to call this 650cc Patriot engine a missile because purists will quickly remind me that its 850cc big brother is the master of the trails when it comes to high-level performance. However, if you are on a tighter budget, or simply feel that a snowmobile in the 600-650cc class is more suited to your type of rider… You simply will not be disappointed.
It's hard to say exactly how much power this Patriot 650 engine has. Polaris refrains from divulging this type of information. However, we can put it at around 130 -135 horsepower, which makes it an engine that humbly meets the expectations of 95% of snowmobilers.
When buying a snowmobile, we have to ask ourselves: are we going to use it mainly on winding trails or in long straight lines? If you answer the first question, this Patriot 650 engine will be right for you.
What really catches my attention is that it is designed with exceptional durability and smooth, quiet operation. Its more muffled sound is noticeable to those who are used to it, and it differs greatly from the Patriot 850.
A suspension to take on any obstacle!
The Pro-CC rear suspension is Polaris' next-generation rear suspension and offers, one of the best handling and ride characteristics in the industry. It is very predictable and easily adjustable. The Walker Evans Racing Velocity 2.0-inch adjustable high/low compression shocks are easier to adjust. This allowed me to set the compression to suit my riding style.
Up front, the Walker-Evans shocks are sublime for a rider like me looking for accuracy in the turns and landing in the jumps. They provide the necessary stiffness, and I didn't feel any roll in corners. Also, very surprisingly, this snowmobile has almost no ski lift when turning or accelerating. This is an aspect that adds to the feeling of safety that it provides.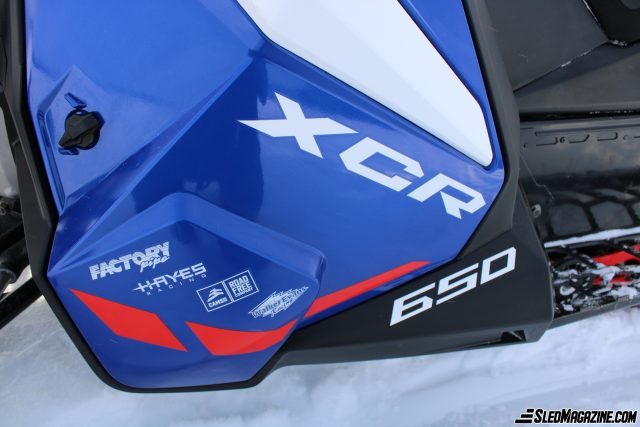 Perfect or almost perfect…
At first glance, we might think that Polaris omitted to install mirrors on this snowmobile until we look down at the panels. I must admit that the mirrors' location is aesthetically pleasing, but not at all practical. We're so used to having mirrors at hand level that I was constantly looking for them on this XCR. The safety aspect was simply neglected and I preferred to slow down and turn my head to the back to check on my companions.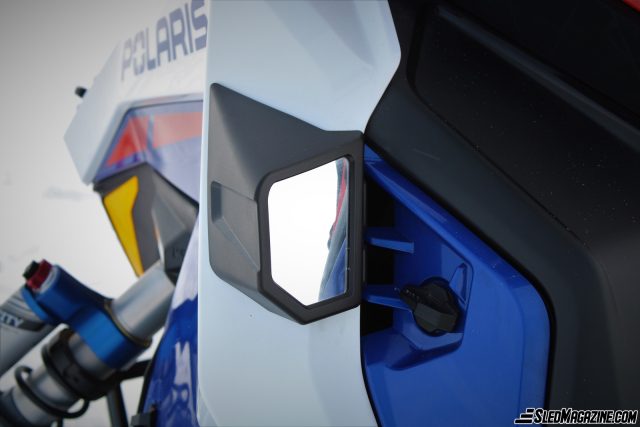 In conclusion, this test ride was too short and I attracted lustful looks everywhere I went. Those patriotic colors made it impossible to pass incognito and I felt envious glances from everyone. Isn't it true that Polaris hits the nail on the head with this INDY XCR 650 128 2022?
Other links to read related to this article: