I recently travelled to the beautiful province of New Brunswick to test drive the TITAN Adventure 155 ProStar S4 2023. This car was loaned to me by Evolution X in Jonquière, Saguenay.
The TITAN Adventure 155 ProStar S4 is part of the multi-segment category. Its features make it a very versatile machine. Here is what I thought about it.
Motorization
The big news on the TITAN Adventure 155 in 2023 is its 998cc ProStar S4 4-stroke engine that develops between 90 and 100 HP. This one is surprisingly quiet even though it is not turbocharged. It is very quiet, and the skis lift when you push the gas pedal at the start.
Capacity and weight
The weight of the vehicle is 722 pounds compared to 605 pounds for the model with the 2-stroke engine.  I didn't feel the extra weight though. Its 51-litre fuel tank (for the S4) gives us more autonomy and its transport and towing capacity is 1200 pounds.
Transmission
In order to be able to pull this much weight, the Titan is equipped with a transmission that includes the change between high and low using an arm, conveniently located on the right side of the driver's station. This arm also selects reverse and neutral.
As for the reverse gear, it has two speeds. To do so, we only have to press the small yellow button on the left handlebar while we are in reverse.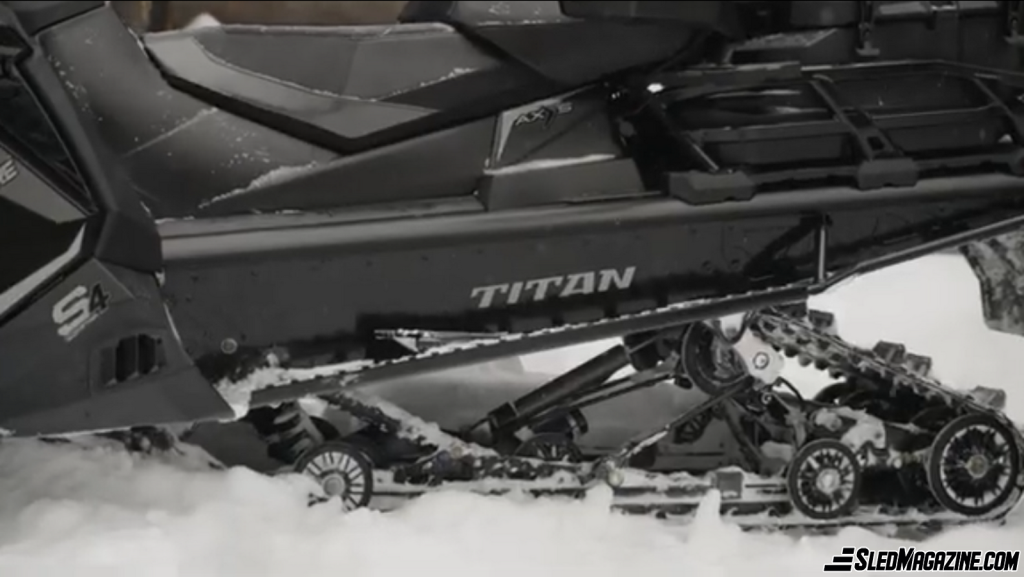 Track
Its 155 x 20 x 1.8-inch cobra track helps provide excellent off-trail flotation and traction on the trail.
Suspension
It is equipped with Fox QS3 ratchet shocks adjustable to 3 levels (1-2-3) of rebound and compression. It's very easy to adjust and the difference between the levels is truly remarkable.
Standard Equipment
The vehicle comes well-equipped. There's a 12-volt cigarette lighter socket in the front, a visor socket for the driver, the passenger seat with heated grips and visor socket, an engine block heater for those cold mornings and a storage box that attaches to the lock & ride plate. In short, everything you need without having to spend any extra money.
Comfort
As far as comfort is concerned, I rode it more often with a passenger and it's very surprising how comfortable it is for both the driver and the passenger. With my suspension adjustments, the ride is good and you don't feel the bumps on the trail too much.
However, if you are inclined to do as much trail riding as off-roading, opt for skis that are more adapted and less wide than the machine we tested. I don't think it will change the behavior in deep snow to have narrower ones anyway…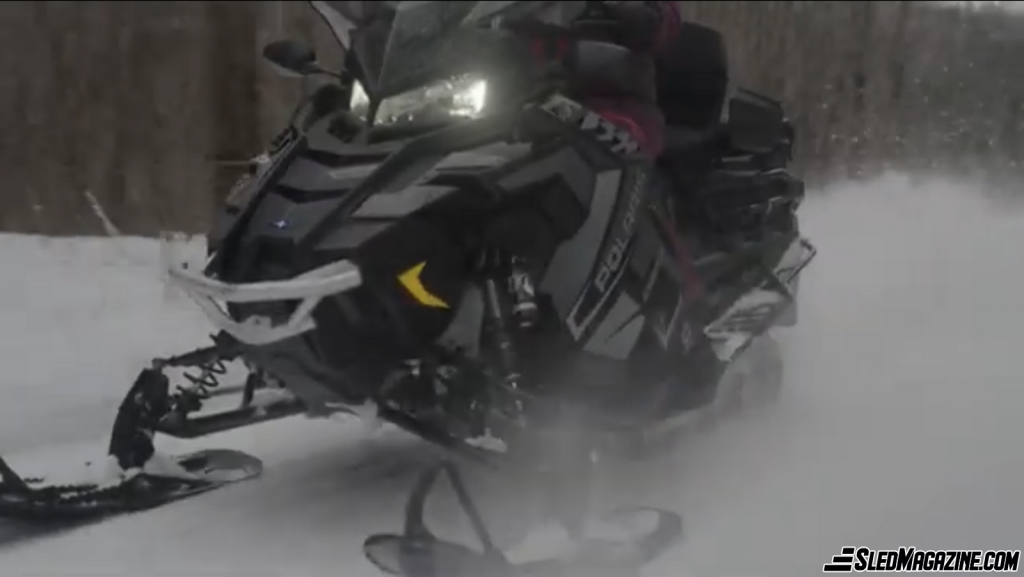 Strong points
Engine performance is good and it is quiet;
The standard equipment is a plus;
Comfort is very good;
Its versatility is surprising;
Shock absorber adjustments are easy;
It backs up well thanks to the articulated rear suspension.
Weaknesses
The intensity of the grips and the heated thumb are adjustable only at High and Low;
The adjustment of the central shock is difficult to access;
Wide skis make understeer on the trail. So be careful when buying;
Their heated visor cap is difficult to put back on because it is too soft.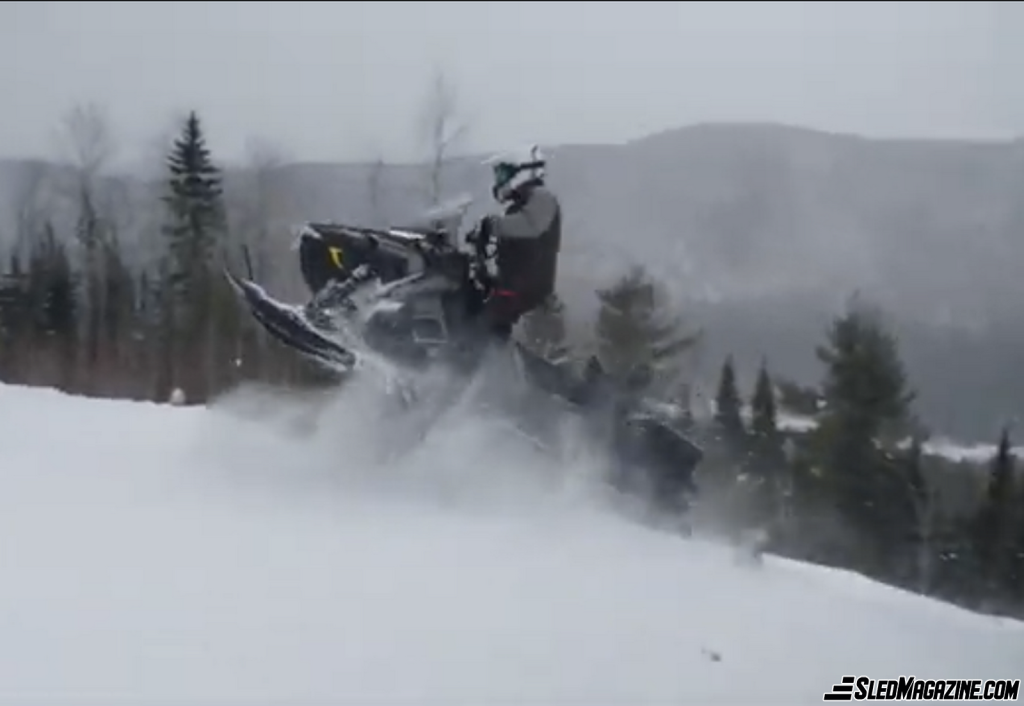 In conclusion
I was able to observe this vehicle in different conditions and it impressed me each time. I had the impression that it was capable of anything without compromise. That's why I recommend it to those who need a snowmobile that does everything.
Those for whom it's important to be able to get out on the trails after logging on their land or having fun going off-road with friends.  The TITAN Adventure 155 ProStar S4 2023 does well anywhere.
I would like to thank Evolution X Jonquière for allowing me to get my hands on this amazing machine.
For more info, visit https://www.polaris.com/ and https://sledmagazine.ca.
Here are more Polaris reviews: