Dear snowmobiling enthusiasts, today I want to share my experience with PEAKOuterwear's one-piece suit, a company rooted in Monts-Valin, Quebec.
Last season, I had the pleasure of testing their latest creation, the W23 series, also known as snowmobile gear for 2023.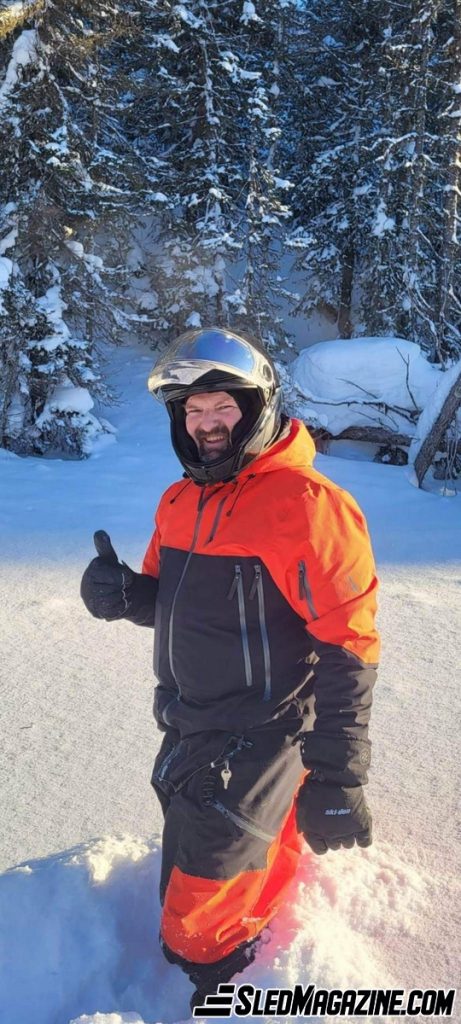 The Constant Evolution of PEAK Outerwear Across My Three Testing Seasons
It was my third consecutive season testing PEAK clothing. Each year brought significant improvements, especially in terms of materials. The first two years featured Teslan, while the W23 series utilizes Oeketex. The insulation of choice, the fantastic 3M Thinsulate, has remained the same from the beginning.
Furthermore, enhancements have been made to the straps, numerous pockets have been added both inside and outside, hooks have been integrated into the pants, and many other features turn these one-piece suits into exceptional gear.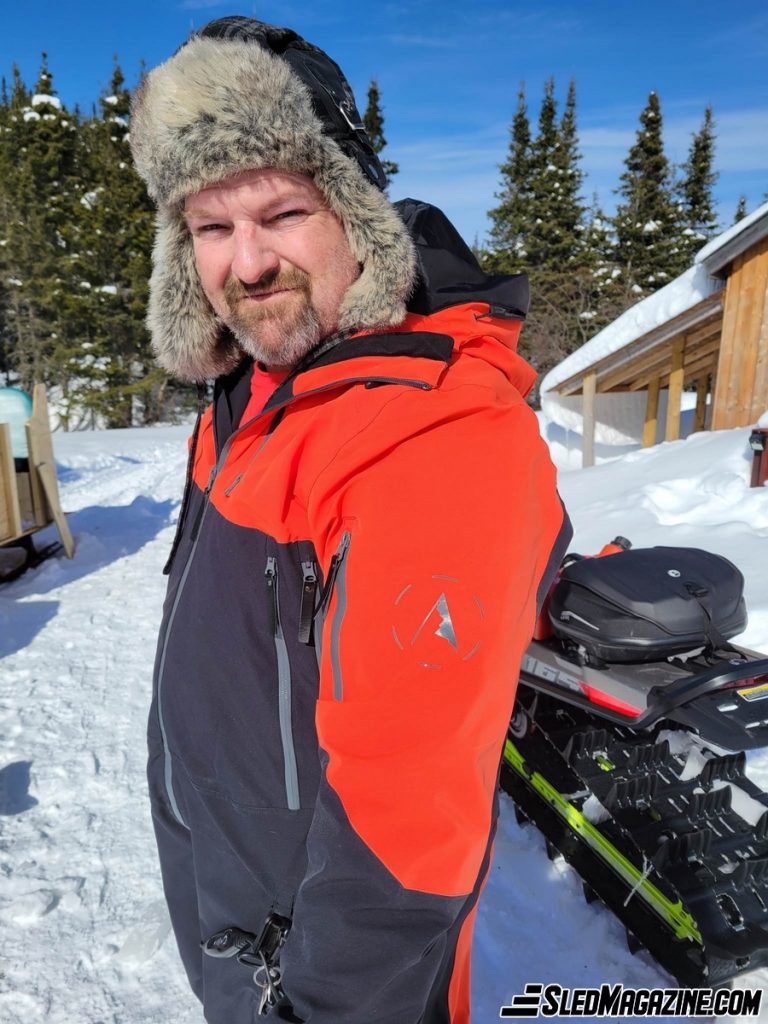 Optimal Thermal Comfort
Since I snowmobile in the Monts-Valin (at my chalet), where temperatures tend to be lower on average than in regions further south in Quebec or the Rockies, I always opt for testing "semi-insulated" one-piece suits.
I chose insulation ranging from 60 g to 140 g with 3M Thinsulate. Consequently, I remain comfortably warm without the risk of overheating, thanks to the superior moisture management of this insulation.
The Benefits of Oeketex for Snowmobilers
Oeketex, the outer material, boasts several desirable features. It is both waterproof and breathable, providing excellent tear resistance. This quality is crucial when navigating through bushes and trees during your rides. What I appreciate the most is its visual appeal, which adds a touch of refinement—an essential quality in the world of high-end snowmobiling apparel.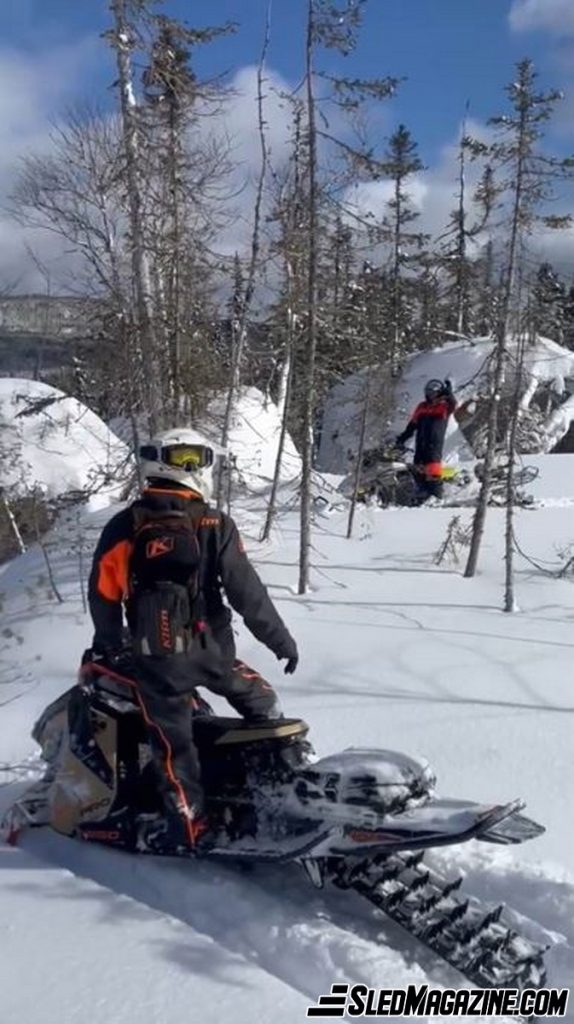 Advanced Straps in PEAK Suits
PEAK has placed a strong emphasis on the straps, making the one-piece suit incredibly comfortable. The straps are wider and lined to distribute the weight, allowing the garment to feel like a second skin. This season, they are also attached to the chest with a detachable clasp that further enhances comfort, ensuring the straps stay securely in place throughout the day.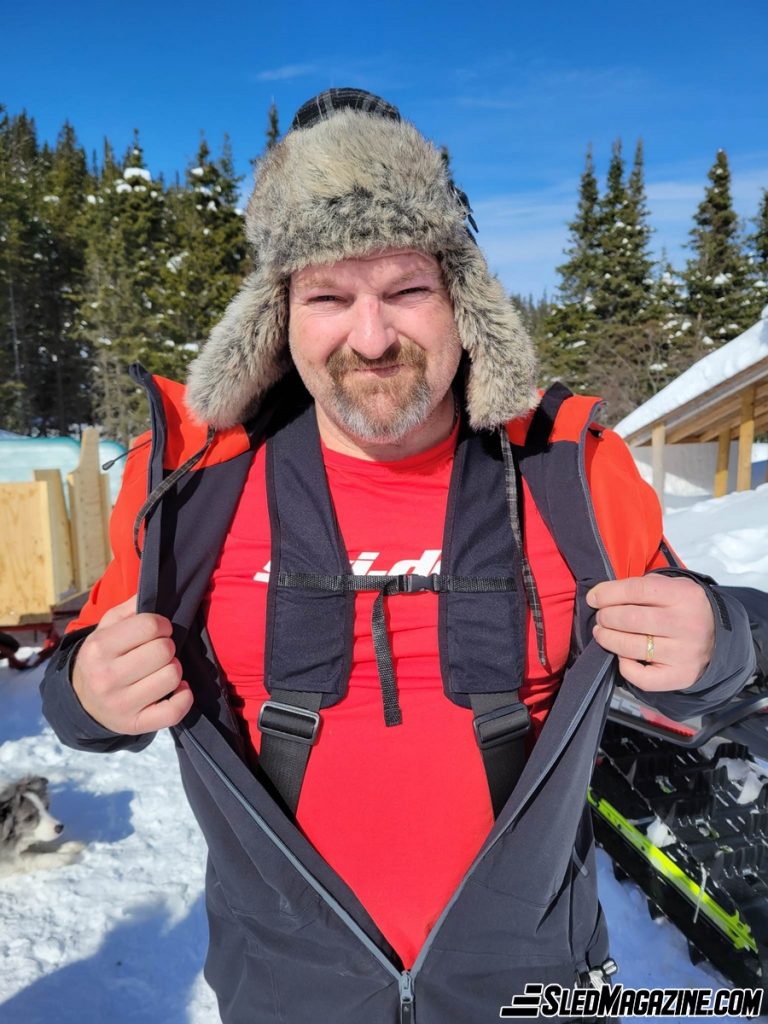 Comparing PEAK Suits with the Competition 
I own other snowmobile suits from different brands, including a non-insulated shell, which proves to be quite inconvenient. Wearing it requires adding at least three layers underneath to stay warm during rides. In contrast, dressing in layers with my PEAK gear is a breeze.
I wear a long-sleeved technical vest beneath my PEAK suit, allowing me to move freely without feeling like the Michelin Man hidden under layers of clothing.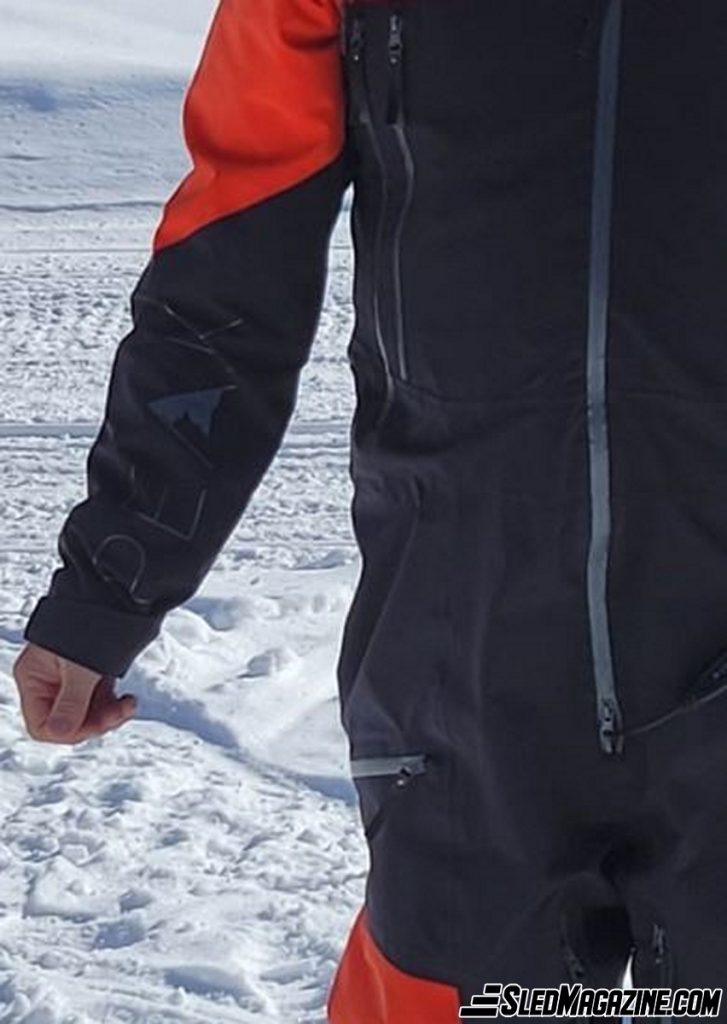 How Oeketex Reinvents the Norm
I wholeheartedly recommend PEAK one-piece suits because they embody excellence, comfort, warmth, and dryness regardless of the cold. I'm already looking forward to early-season rides, where I can take advantage of the numerous zippers for ventilation.
With Oeketex, PEAK has truly excelled, and everyone appreciates its visual appeal. The competition has a tough task ahead to match the performance of PEAK Outerwear.
Other cloathing reviews here: