To continue its domination of the snow cross racing circuit, Ski-Doo returns for 2023 with an improved and even more refined version of the MX Z X 600RS. This is to push performance limits even further and break new records on the racetrack. The REV Gen4 platform continues to prove its flexibility and great capabilities for riders of all levels with the goal of making it faster, more reliable and more adaptable. Ski-Doo's DNA is evident on the MXZx 600RS with the traditional yellow colour scheme.
Changes/modifications
The main changes are in the chassis and drivetrain, offering better traction, faster cornering speeds and a smoother ride. This allows for more control and stability in holes, over bumps, and faster laps. Changes were also made to the clutch and engine.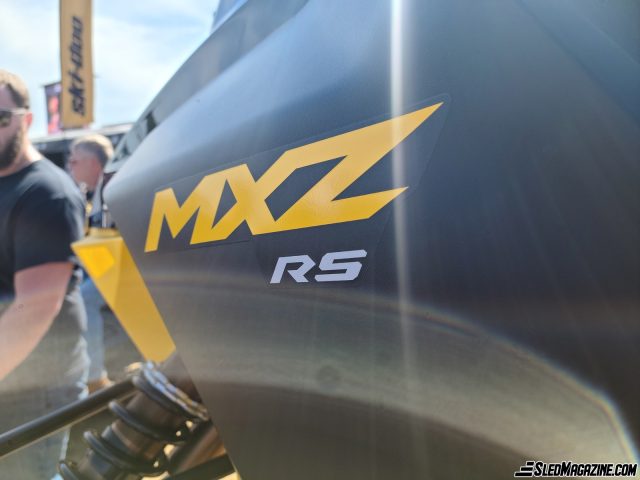 Chassis changes start up front with the RAS RS suspension with new shocks that are shorter in overall length while maintaining the same travel to help lower the center of gravity.  The spring has been modified to reduce roll. Both of these changes allow for better cornering and higher speeds.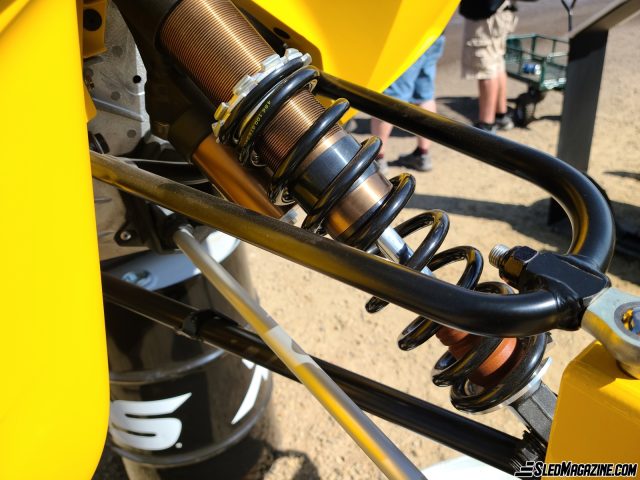 Their rear suspension has been redesigned as well, with a shortened suspension arm and the rail mount moved up for a flatter profile, resulting in better transfer to the skis coming out of a turn. The increased length of the rear suspension also provides a closer 1:1 travel ratio, offering better shock control and a lower center of gravity. MXZ RS retains the KYB Pro Series 46mm shocks with integral adjustment valves for high and low-speed compression and rebound.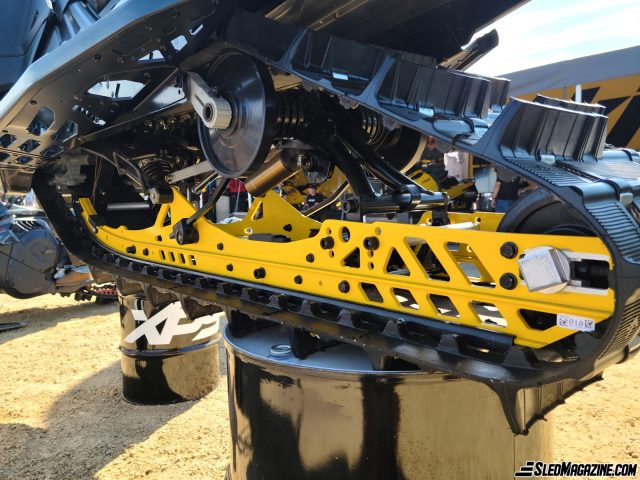 The MX Z X 600RS E-TEC 2023 utilizes the REV Gen4 platform with its open cockpit design and highly balanced engine positioning for superior ergonomics and handling in challenging conditions. Racers will appreciate the Ergo Step side panels and bevelled tunnel top, allowing for a very aggressive ride on the racetrack.
The Rotax 600RS E-TEC engine features E-TEC direct injection technology, offering very fast response and perfect calibration regardless of weather conditions or altitude. The engine features booster injectors, originally introduced on the 850 E-TEC, a short intake duct and a digital eRAVE system. For 2023 the engine calibration offers improved responsiveness at low rpm and low vehicle speeds, to provide more power in deep holes or in heavy load conditions allowing racers to accelerate faster.
MXZx 600RS 2023 Highlights
REV Gen4 platform
Short heat exchanger with internal loop
137-inch track
Lightweight Lexan hood
Quiet, high-flow airbox
Lightweight LED headlights
Heavy-duty E and S modules
MX-inspired seat and cover with superior grip
Race foot socket
5-gallon fuel tank
NEW – A lower center of gravity
Left side panel with high airflow ventilation
RAS RS front suspension
NEW – KYB Pro Series 46mm shorter Kashima coated shocks with adjustments (high-speed/low-speed compression and high-speed/low-speed rebound)
Integrated base valve adjuster
NEW shock springs
Rack and pinion steering with electric assist
Longer ski leg (stronger + better speed in turns) – New colour
Lightweight Pilot R2 reinforced ski
rMotion RS rear suspension
NEW race-proven rail design, higher front arm support, new colour
137″ long
NEW shorter front arm
NEW longer front shock absorber
NEW rear arm mounted approximately 1″ back
KYB Pro Series 46mm Kashima Coated Center Overlay Shock with compression and rebound adjustment
KYB Pro Series 46mm Kashima Coated Rear Overlay Shock with compression and rebound adjustment
Integrated base valve adjuster
Revised geometry
NEW coupling configuration
NEW Holeshot feature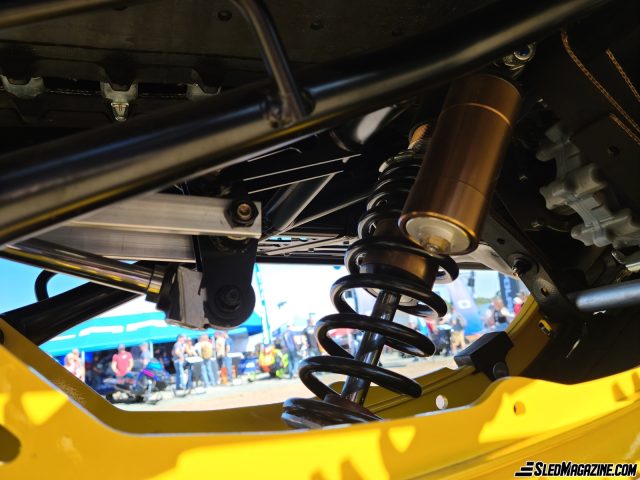 Rotax 600RS E-TEC engine (599.4 ccs)
E-TEC Direct Injection Technology
One-piece cylinder design with plasma coating – offering more power
NEW engine calibration
Intake boost injectors (based on 850 E-TEC)
Shorter intake length (based on 850 E-TEC)
Dual valves (based on 850 E-TEC)
eRAVE (inspired by 850 E-TEC)
Lightweight exhaust system (stainless steel tuned pipe)
Racing throttle block – Ready for 50% throttle applications
Reinforced engine mounts
Hot start button
Clutches
Large brake backing plate
Brembo brake system with large diameter rotor, easy-to-service calliper
pDrive primary clutch
TEAM TSS-04 secondary clutch
Slip-on gear – Better durability, less maintenance
A lightweight belt guard provides better air circulation.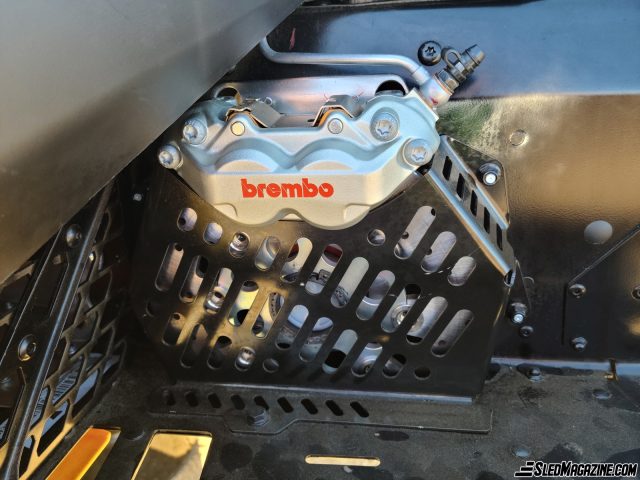 Other articles of interest