First of all, I would like to thank Sport DRC of Alma, in particular Émilie St-Laurent, for having lent me her snowmobile to do this 300 km ride. In my opinion, the Ski-Doo Renegade X GEN 5 850 2023 is a snowmobile that promises an ultimate riding experience. The new generation of Ski-Doo's Renegade lineup offers improved performance, stylish design and advanced features to meet the needs of all snowmobile enthusiasts.
First thing you notice when you see the Renegade X 850 2023 GEN 5 is its modern and sporty appearance. The new LED headlights are not only efficient but also give it an aggressive look. Moreover, with the eye-catching colors of Émilie St-Laurent's from Sport DRC of Alma, I did not go unnoticed.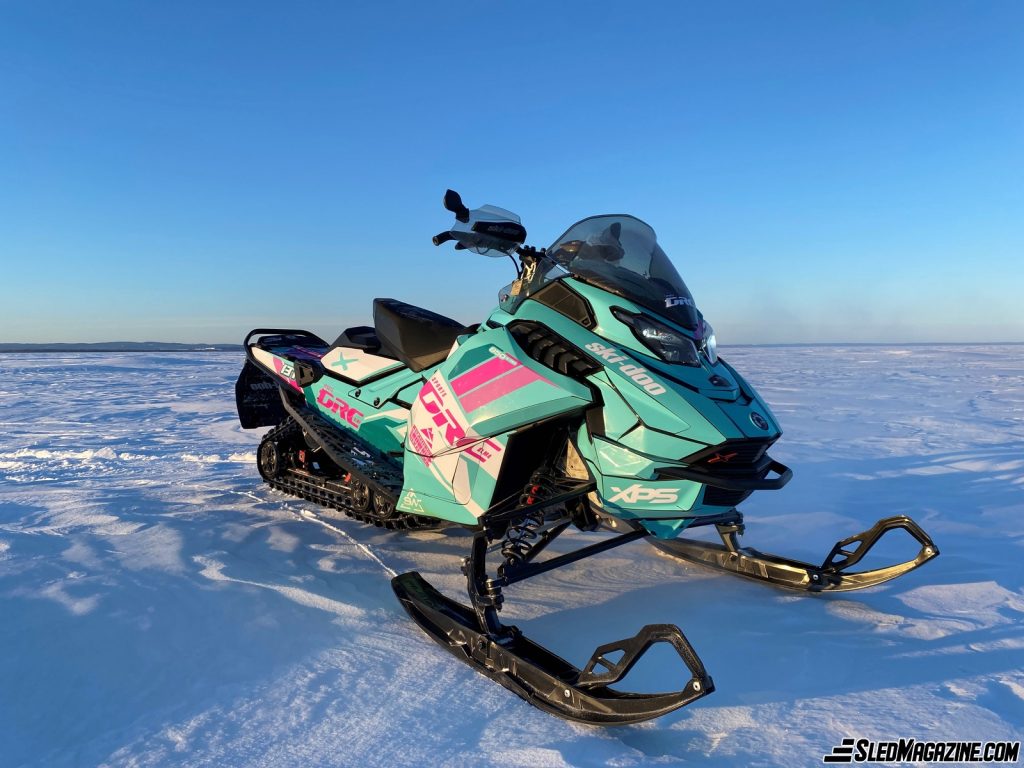 The Motorization
This snowmobile is equipped with a Rotax 850 E-TEC two-stroke eRAVE engine that offers 165 hp. This engine is capable of providing instant and powerful acceleration while being very fuel efficient. BRP's pDrive and QRS Vent transmission system increases belt durability and provides quick and precise throttle response, making the ride more enjoyable. Overall, the machine's cooling system has also been improved to provide better heat dissipation in the most extreme conditions.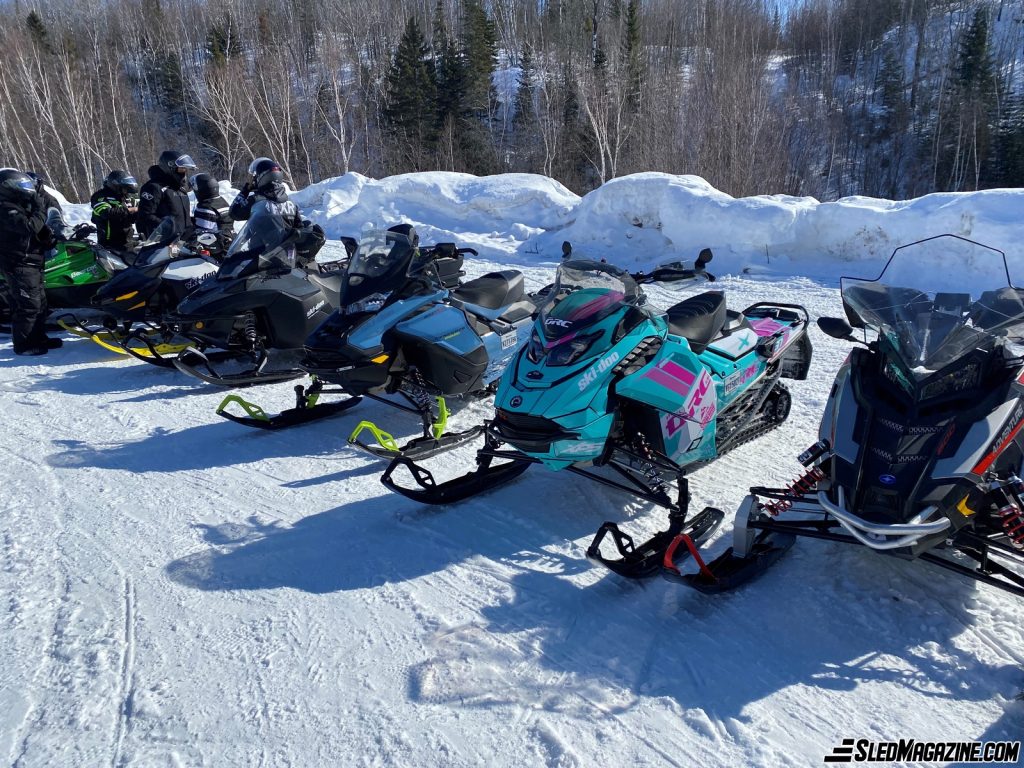 The Suspension
In addition, the Renegade X 850 2023 GEN 5 is equipped with the RAS X front suspension with KYB 36 plus shock absorber with 9.6 inches of travel. It also features a completely redesigned rMotion X rear suspension with KYB 36 plus center shock and a KYB Pro 36 EA-3 rear shock, all with 11.5 inches of travel. As for the experience it provides? Well, better shock absorption and optimal grip on all types of snow. We were able to see the difference during the test ride, as there were two other Renegade GEN 4's and the difference between the GEN 4 and the GEN 5 is striking.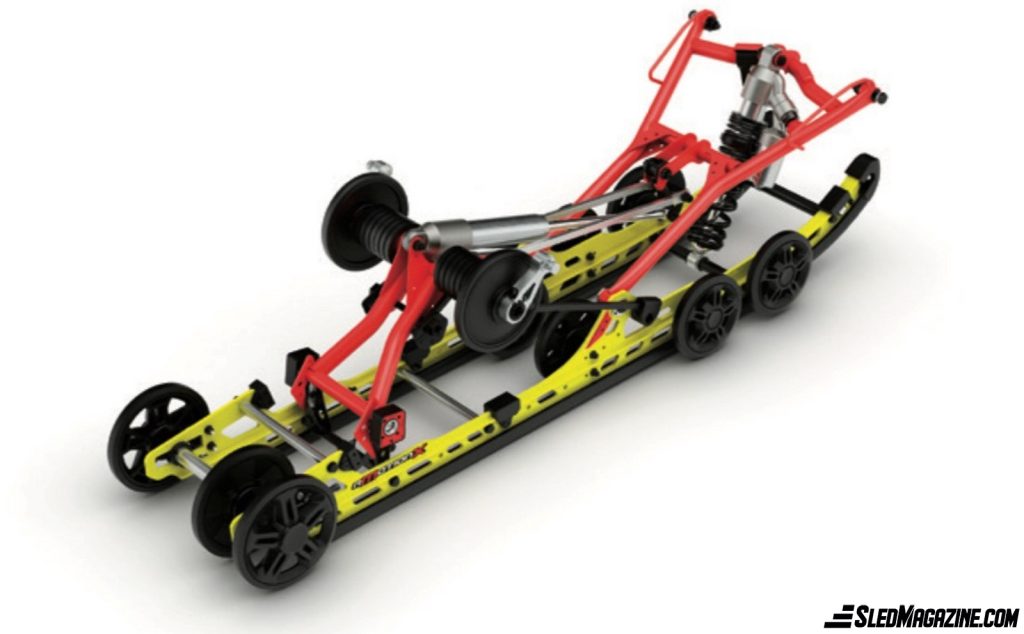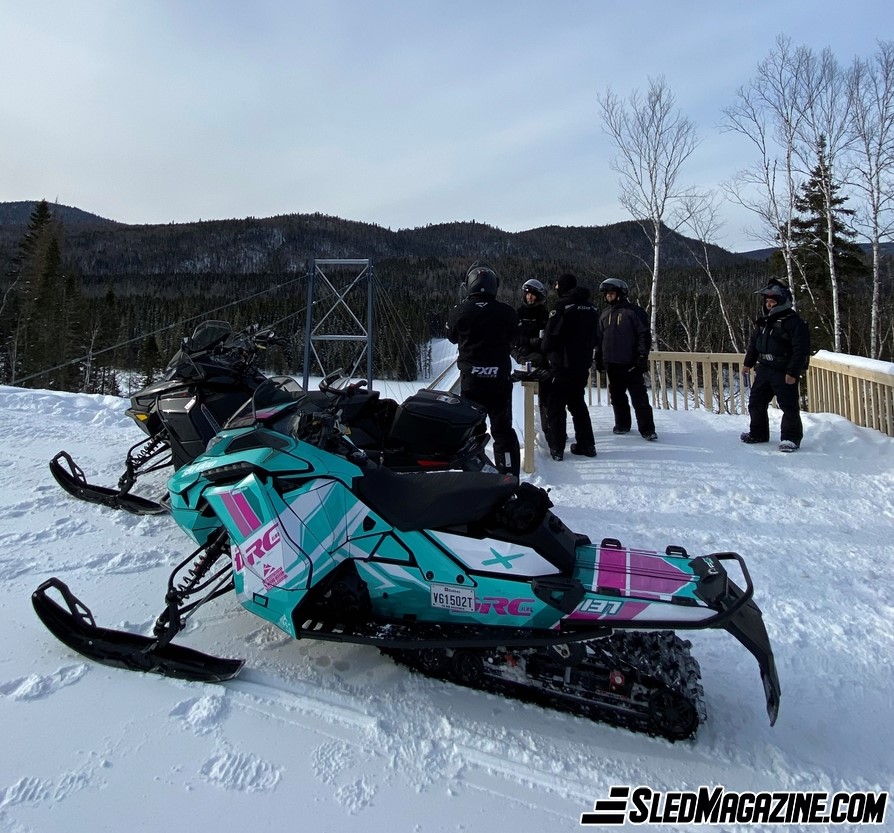 Technology
Another important aspect of the Renegade X 850 2023 GEN 5 is the advanced technology it offers. The 10.25-inch color touchscreen system with a high-resolution entertainment system provided me with an interactive, informative and customizable experience that was both integrated and easy to use, literally at my fingertips. The navigation system is a great asset when riding.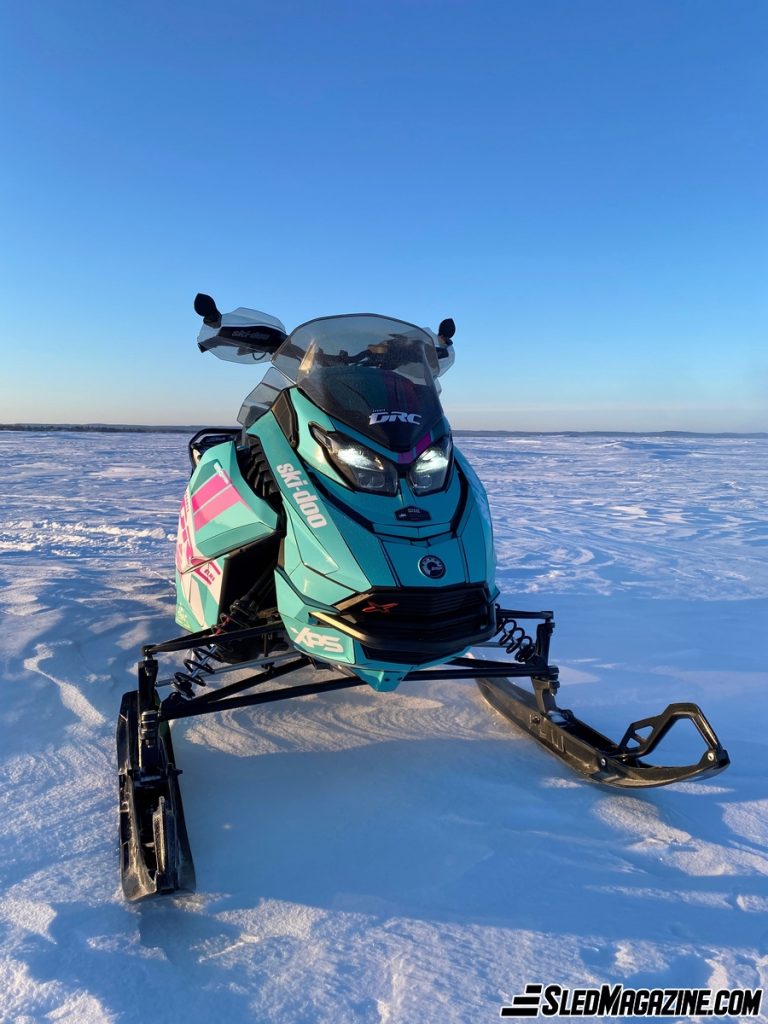 In conclusion, as soon as I got on the Renegade X GEN 5 850 2023, I immediately felt comfortable and it lived up to my expectations. This snowmobile is impressive, with a combination of performance, technology and practical features that make it an ideal choice for any snowmobile enthusiast who likes to cover miles and miles. With its innovative design, powerful engine and optimal comfort, the Renegade X GEN 5 850 2023 is sure to catch the attention of all snowmobile enthusiasts and is the reference in the industry. To see it in real life, stop by your local Sport DRC dealer in Alma or your nearest Ski-Doo dealer!
Read other articles about Ski-Doo here: