I don't know if it's because it was Valentine's week and there was love in the air, but from the very first kilometres, I fell in love with the Yamaha Sidewinder L-TX GT EPS 2023. Martin Turgeon and his team at Moto Thibault Marine in Sherbrooke knew this snowmobile would win me.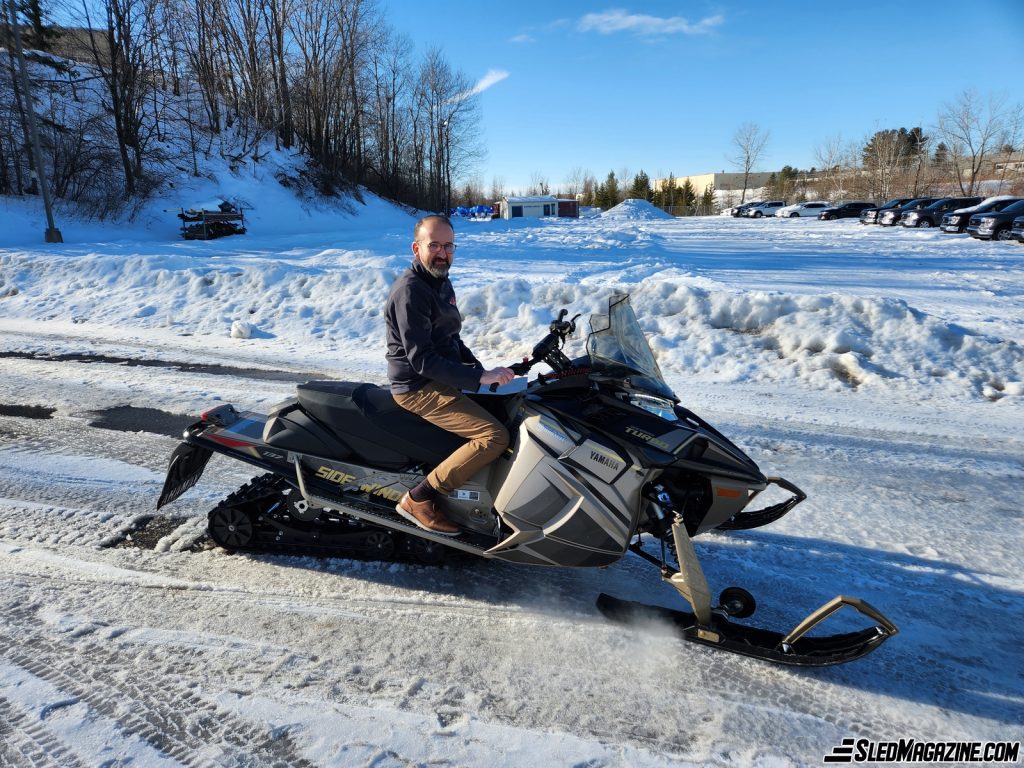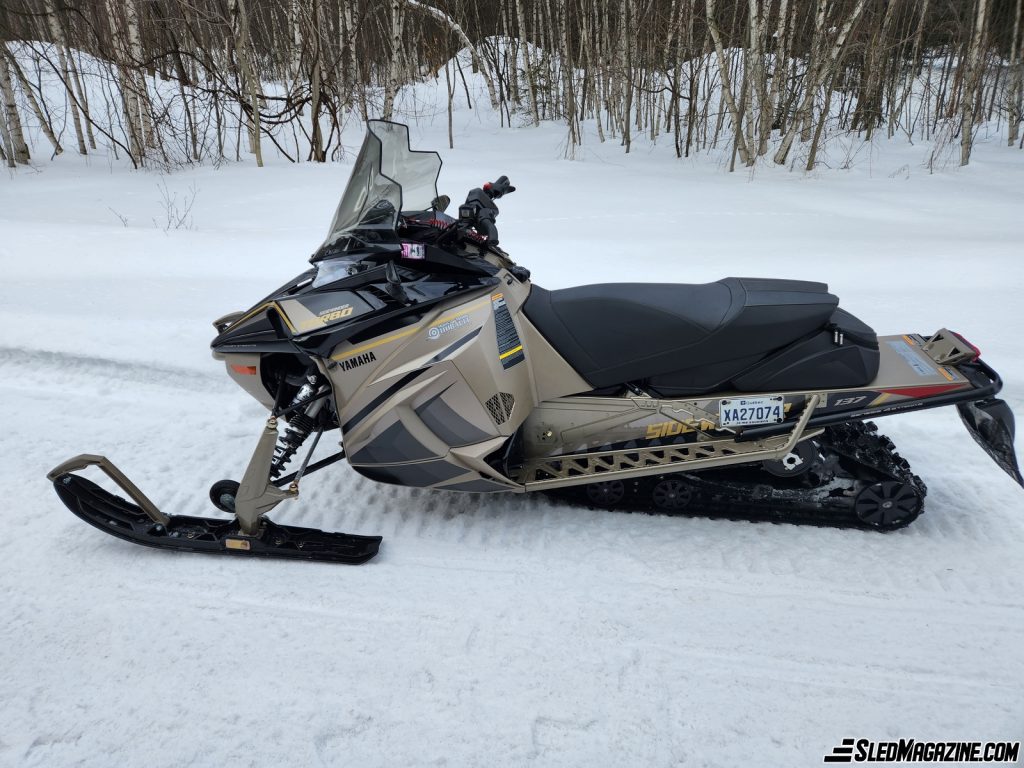 The Look and the Protection
With its titanium and matte black/gold color scheme, sleek design and standard LED lights, the Yamaha Sidewinder L-TX GT EPS 2023 is a head-turner and eye-opener. This snowmobile is designed for the trail, its windshield protects the rider and his hands from the wind, our feet are also protected and warmed by the heat of the engine which is not negligible in freezing weather, and its seat is heated as well as the handles and thumb. A DC RCA plug for the heated visor and a DC plug to charge your devices simultaneously are standard on this snowmobile. The mirrors are very well positioned and you can see very well, this is very important because when you have a snowmobile with all this power, you often look in your mirrors to see who is trying to follow you…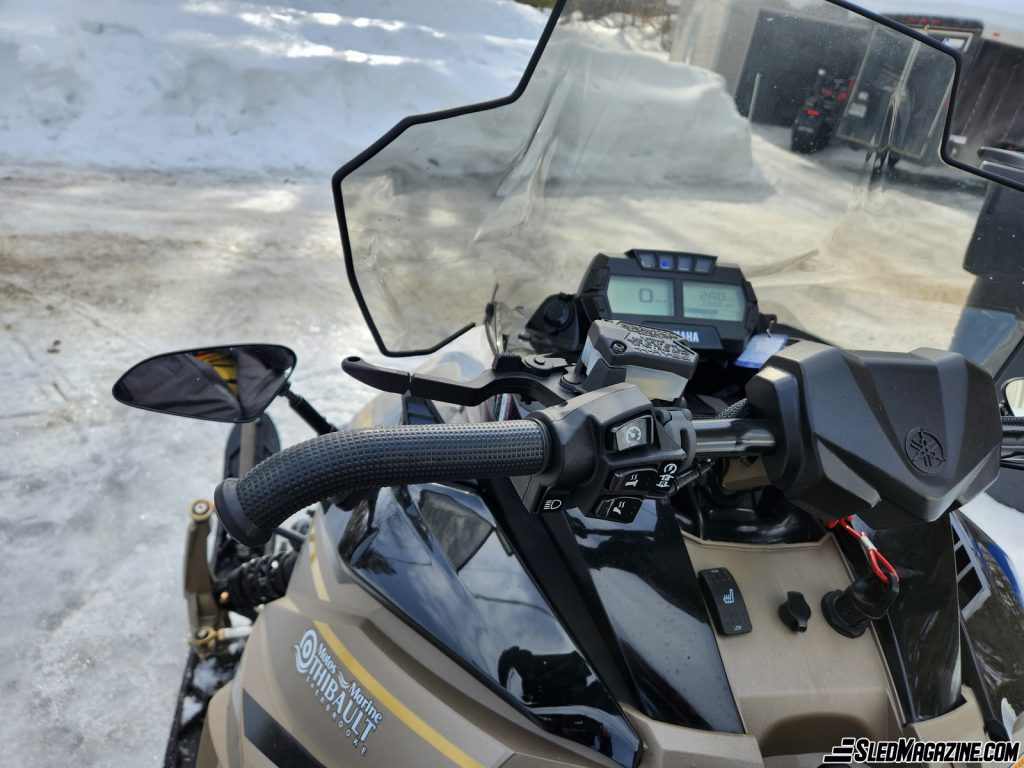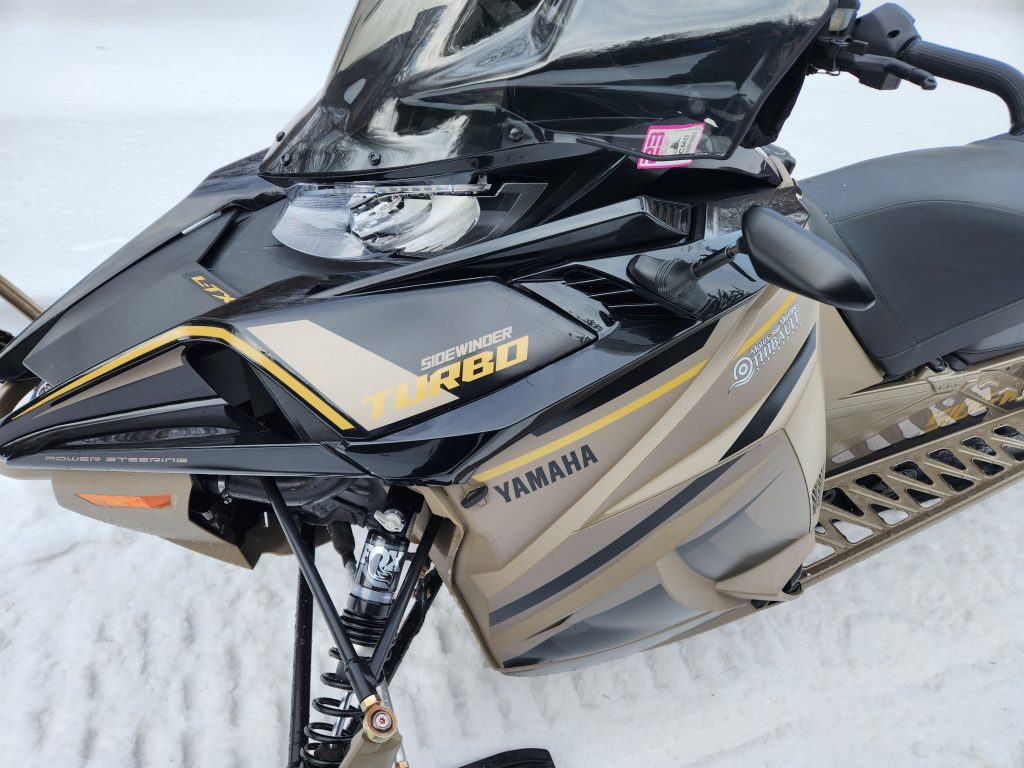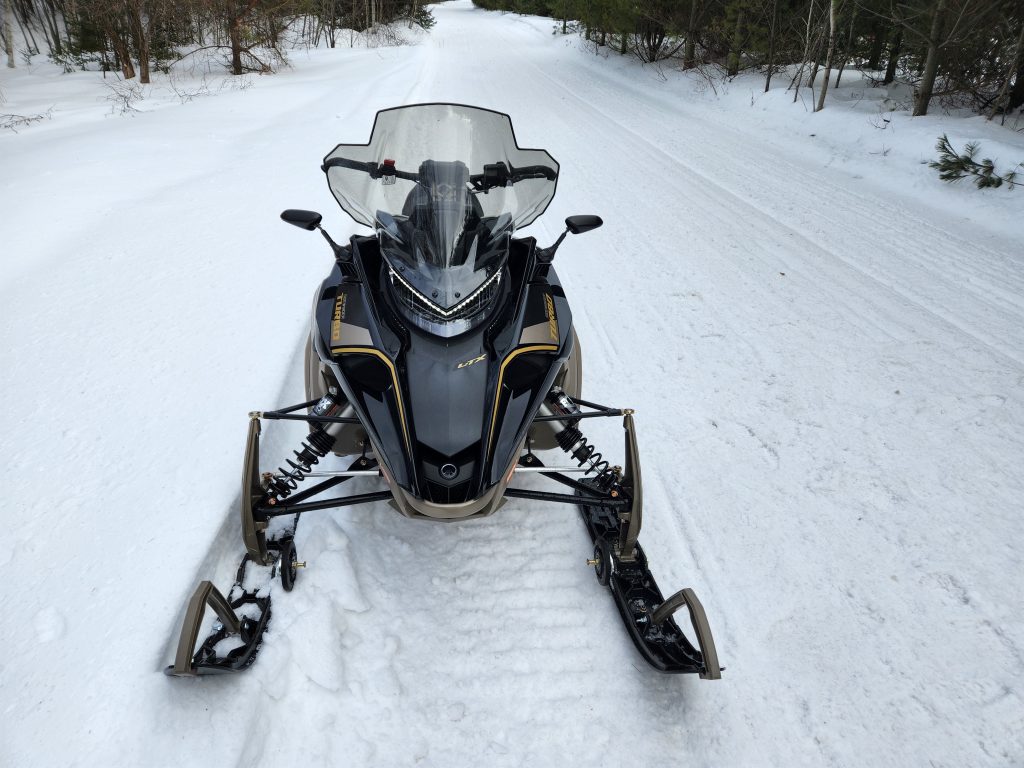 Engine and Braking
Everything has been said about the famous Genesis 998cc turbocharged engine but it still surprises me with its smoothness and power, reliability, and fuel economy… despite its 200 horsepower. It's one of the best, if not the best engine on the market. The braking system is very well adapted to this type of snowmobile, the brake handle is sensitive and you can feel all the power of the braking system when you press it.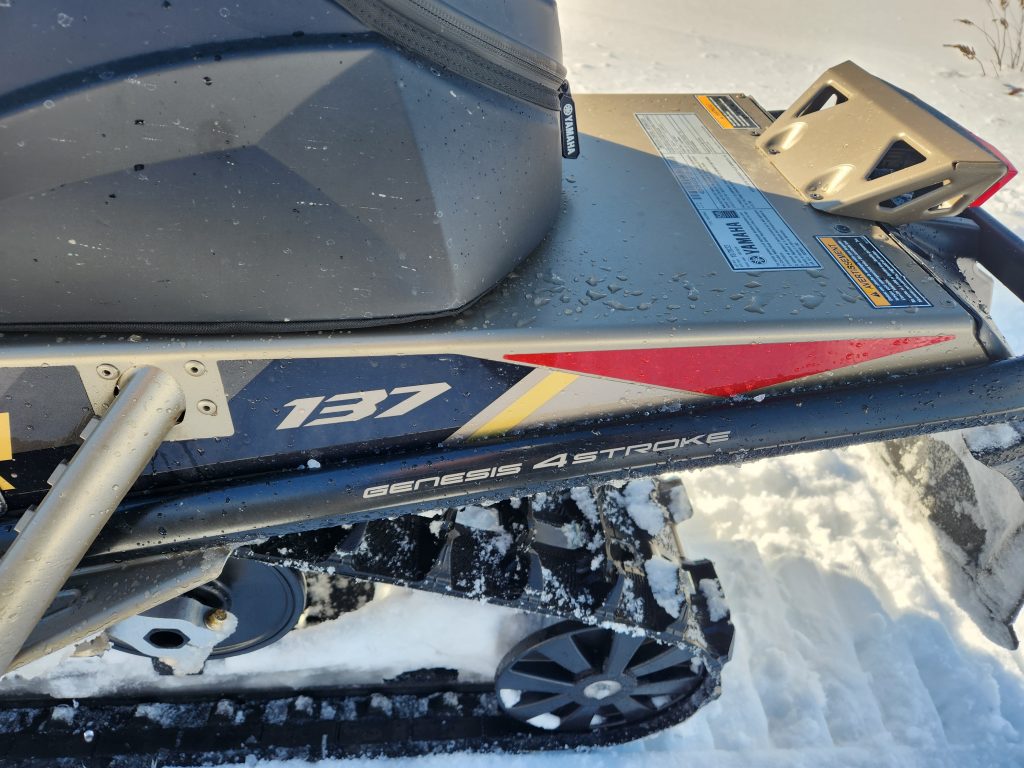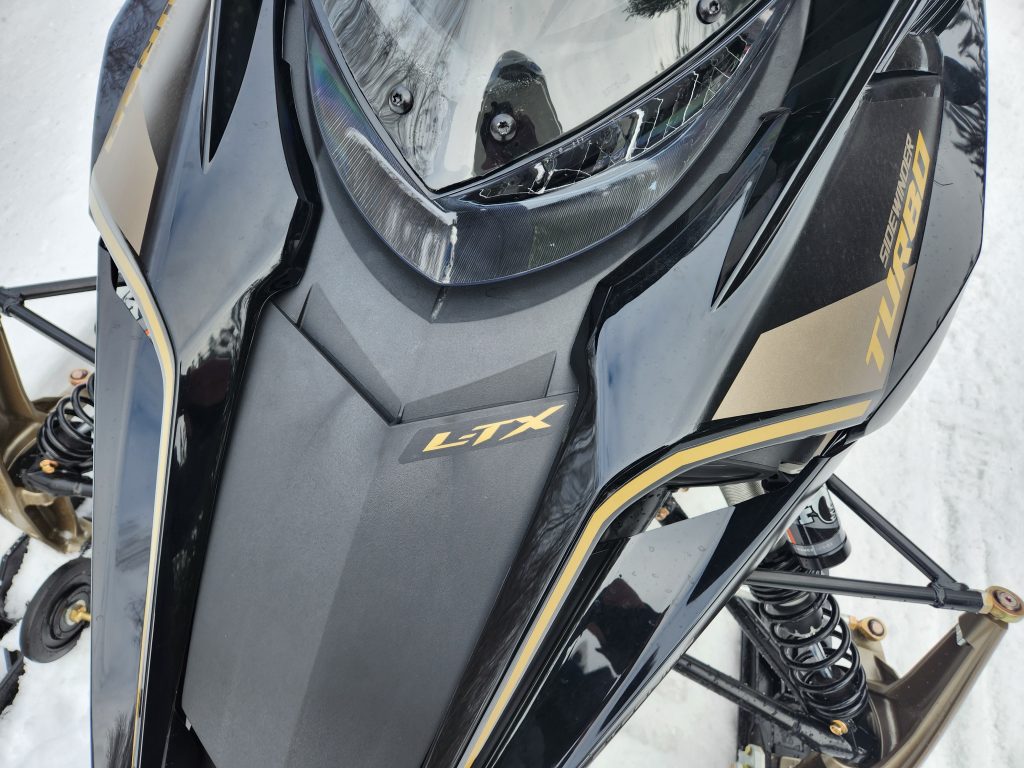 Steering and Suspension
The dealer had installed aggressive snow-takers on this snowmobile so I expected little resistance. For the first 10 km, I thought something was wrong, I couldn't feel the steering until I realized that it was the EPS (Electric power steering) system that was doing all the work. WOW WOW, and WOW, this new generation of EPS is really on point.
I did 290 km of winding trails on the first day without feeling any fatigue, I was very surprised. Therefore, I made another rider try it without telling him and the first sentence he said to me is… the EPS system is sick, you don't feel anything… All snowmobiles should have this system, it eliminates the fatigue that you can feel in your arms and shoulders. The front suspension is equipped with a gas shock absorber very easy to adjust and the rear suspension is very comfortable, but firm, for a man of my size it was perfect.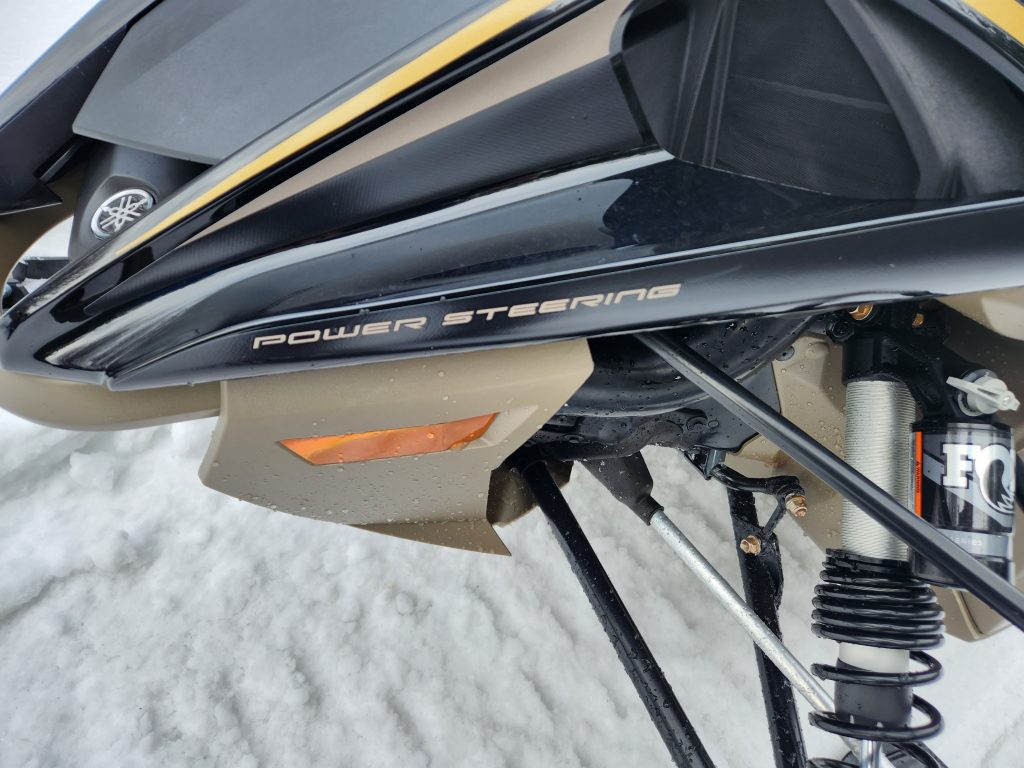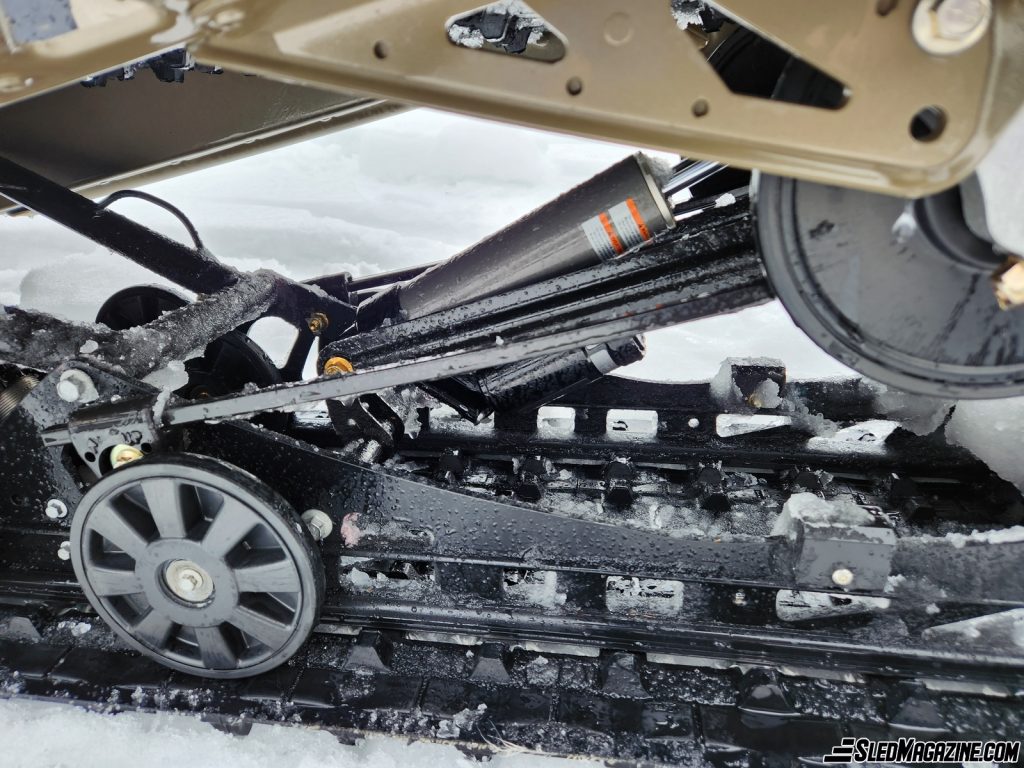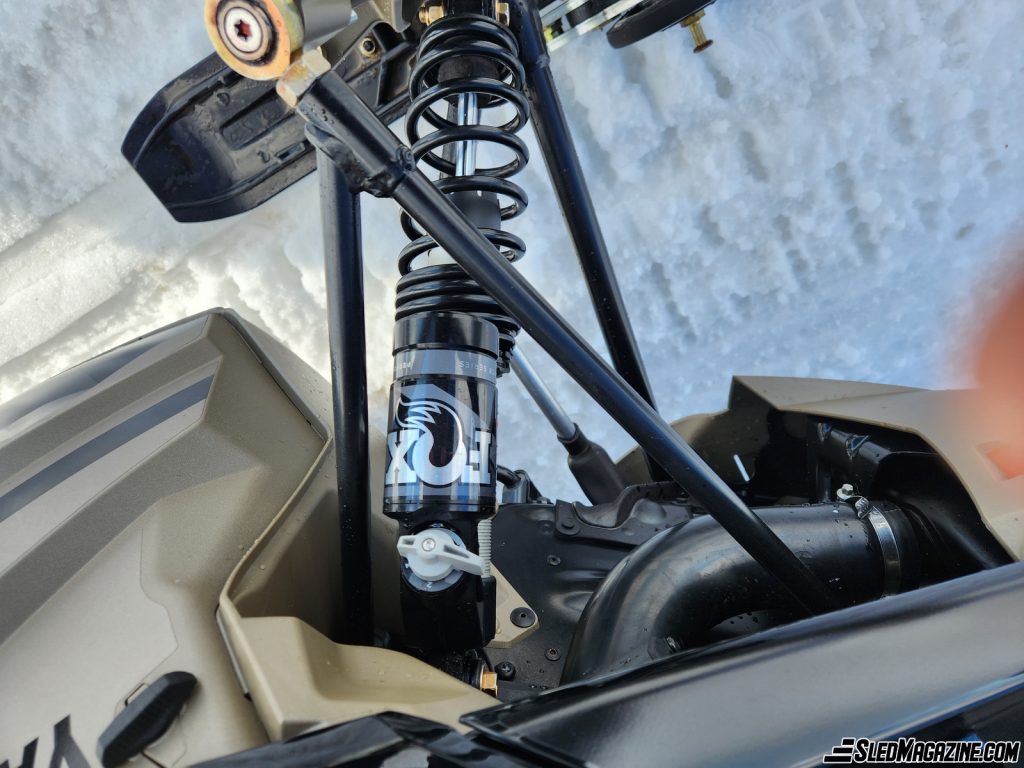 | My strong points | My points to improve                                                                                  |
| --- | --- |
| | The on-board instrumentation |
| | |
| | |
Instrumentation does the job, but compared to others in the industry, instrumentation needs to be modernized
Conclusion
The Yamaha L-TX GT EPS 2023 is the ultimate trail sled from Yamaha. For a trail rider like me, it is perfect, it touched my heart. I would like to thank Moto Thibault Marine of Sherbrooke for this test, I invite you to go and see them or to visit their website www.motosthibault.com you will be well served. Continue to read us on www.motoneiges.ca
Click here for more Yamaha-related articles: