This winter I'm riding in 2023 TOBE clothing thanks to Mountain Sports Distribution and TOBE. TOBE was born in the backcountry of northern Sweden and had been making clothing since 2001. This company says it focuses on creating cutting-edge technical clothing that excels at keeping the wearer warm.
Personally, I had never heard of these products. When I received them, I could immediately see that the materials used seemed to be of good quality, especially the HOBACK jacket, the HOBACK pants and the NIMBUS boots.
The jacket and overalls combination keeps us warm, dry and safe. A soft lining on the inside keeps us warm while the Sympatex membrane on the outside keeps us dry and windproof.
TOBE HOBACK Jacket
This jacket is very comfortable and I like that it has a slightly longer length. This one also has classic underarm vents with double zippers, making them easy to open, close and adjust the vent size.
Water-resistant 3M™ Thinsulate™ blown insulation wicks moisture and allows heat to dissipate. The collar is just high enough to meet the base of my helmet and can be adjusted with the drawstring in the back.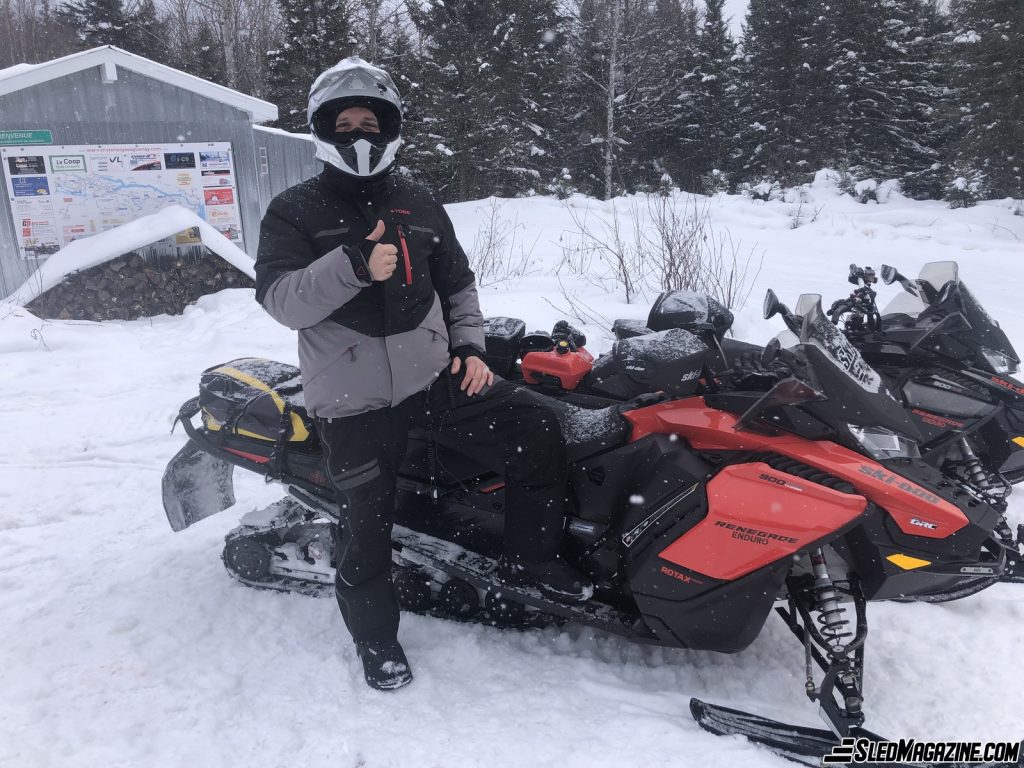 HOBACK TOBE Pants (overalls)
These pants are constructed with 3M Scotchlite Carbon reflective material, which makes them look as stealthy as they are tough.  They feature full side zippers and removable knee pads. It's just as warm and comfortable as the jacket.
TOBE HEIM Gloves
They are warm and comfortable with total insulation of 460g. The palm is made of waterproof goat leather and the backside is made of Cordura fabric.  They have an adjustment around the wrist and around the forearm. The opening is big enough to put them over the coat.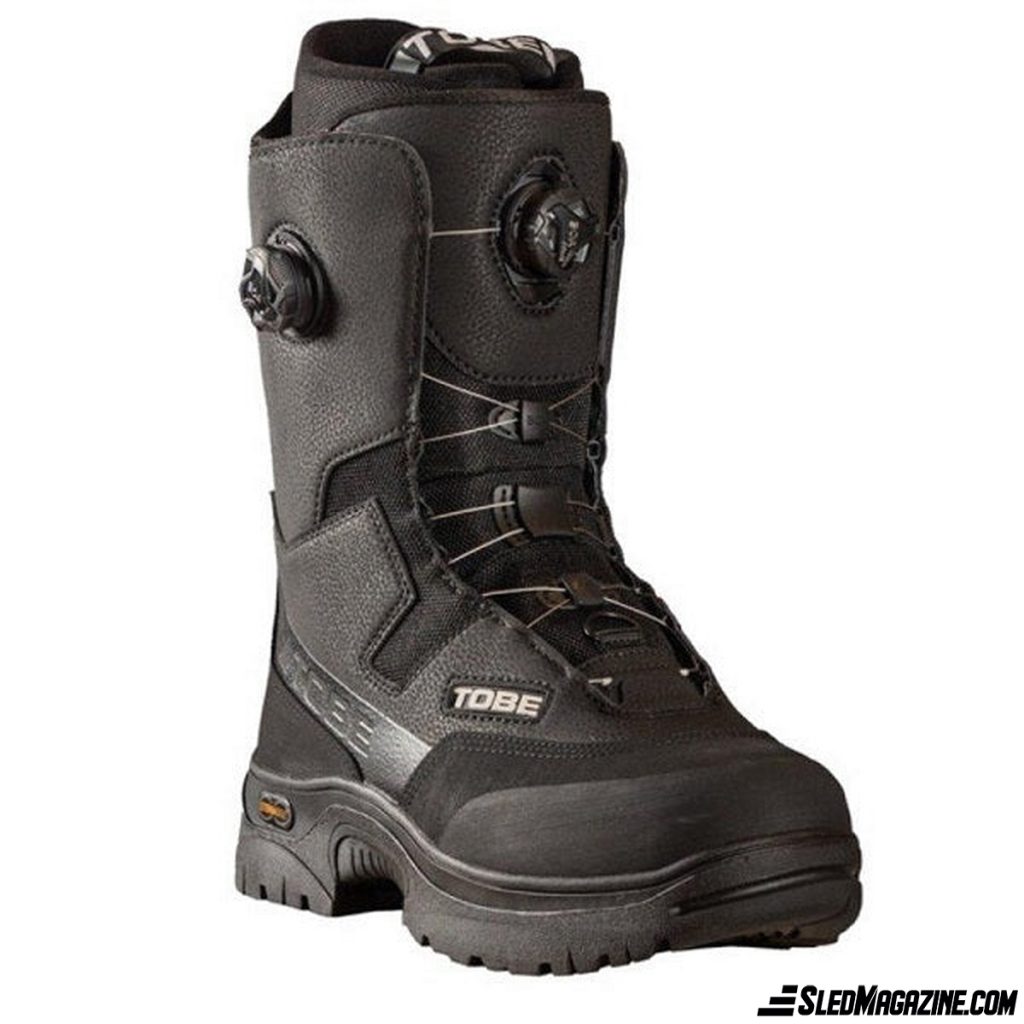 TOBE NIMBUS Boots
The Nimbus boots are a favorite for me. They are hard boots with a BOA system to attach them. Normally, they're intended for off-trail snowmobiling, but I wear them for trail riding and I love them.
In my opinion, they are warm and extremely comfortable. They have 1200 grams of insulation and the Sympatex® Moisture-Tech membrane provides waterproofing and great warmth.  These are truly top-of-the-line boots.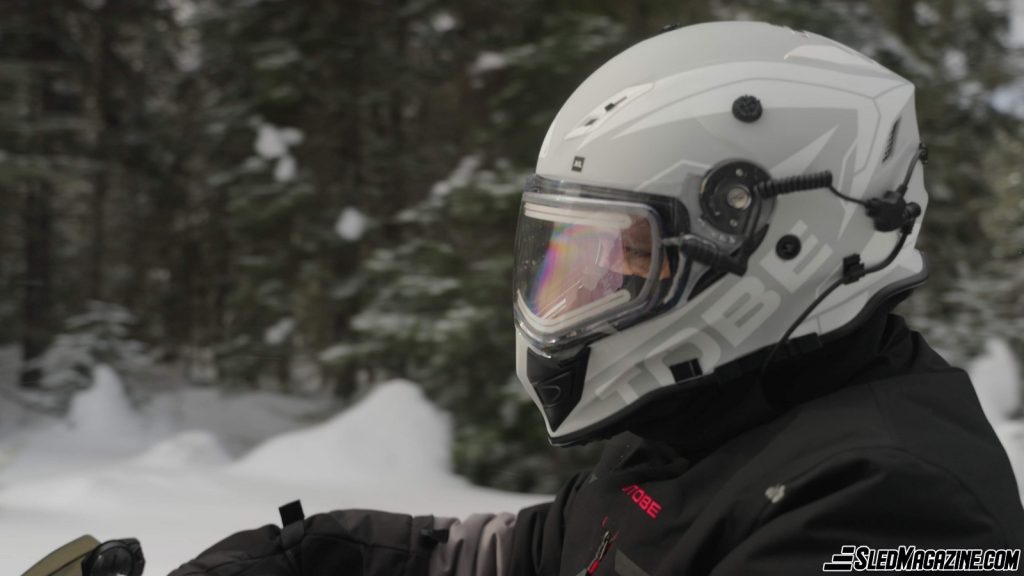 TOBE VENTUS Helmet
I will finish with the VENTUS helmet, which disappointed me enormously. If I had to pay for this helmet, I would have returned it to the store pretty quickly. I had to make so many modifications on this one to make it usable that it would take too long to explain it to you.
But basically, before my modifications, the visor was not waterproof, the chin strap was too big, and the paddle above the helmet was rumbling so much I had to remove it. Also, I had to plug the vents in the back with absorbent cotton to keep the wind out.
Now it works as it should, but between us, at the price the helmets are, they should be perfect, it seems to me. Two positive points, it is beautiful and comfortable despite everything, but I do not recommend it for a moment.
2023 TOBE ClothingConclusion
In conclusion, if I forget the helmet, everything else in my TOBE kit is of good quality and performs well in all aspects and I recommend these purchases, especially the boots…
As for the helmet, I suggest TOBE find another helmet manufacturer that would be up to their quality standard.
Continue reading here: