Snowmobiling to be fun should be comfortable and warm. Snowmobiling is uncomfortable when you get cold, but why are we cold with today's modern gear and snowmobiles? Is it your riding gear or is it your lack of a proper windshield?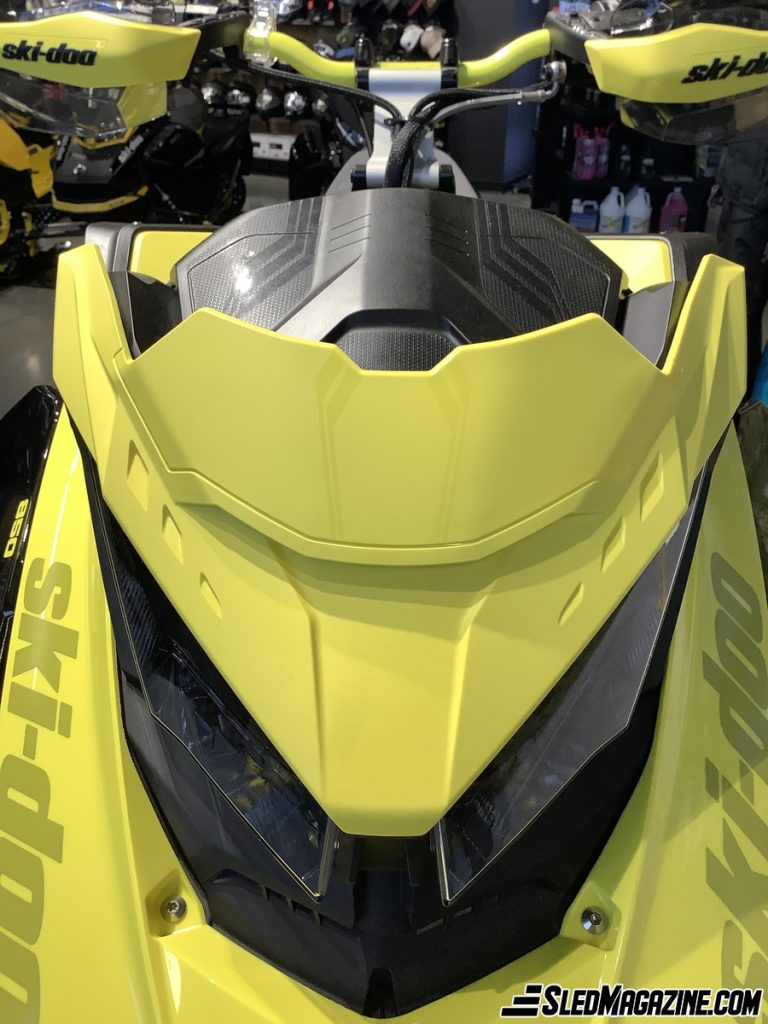 Having the right equipment
At motoneiges.ca we are riders first and columnists second so we have access to many types, styles and brands of riding gear as part of the gig. The four snowmobile OEMs all make excellent riding gear for men, women and often children. The entire snowmobile industry and often your local dealer also has or carries multiple brands of aftermarket riding gear. These many options, as they say, cover all of us from head to toe.
Aftermarket companies like Tobe, Choko, 509 and CKX all produce multiple choices for multiple markets and multiple types of riding. All these companies generally offer multiple helmets, goggles, jackets and pants. Many now have the reinvention of original one-piece suits – now. mono suits. Add in boots, gloves and undergarments or 'layers' as they are now called and we all should be warm. All products are usually very good quality, affordability and available close to where many of us live.
Windshields
Windshields; it is hard to state that today's snowmobiles actually have a windshield. Some models and some brands in the last 5 years actually do not come with a windshield any longer. Maybe that is why windscreen is a new recent term because the wind actually flows through the screens I have in my home. Like the new snowmobiles, many offer little to no wind protection any longer.
Windshields – windscreens are available as options and there are a lot of options at a cost. This plethora of options comes in many heights, some with multiple widths and now some that are adjustable. Not like a motorcycle adjustable with electronics but adjustable manually. This functionality covers the "warm" day you ride and the "cold" day you ride.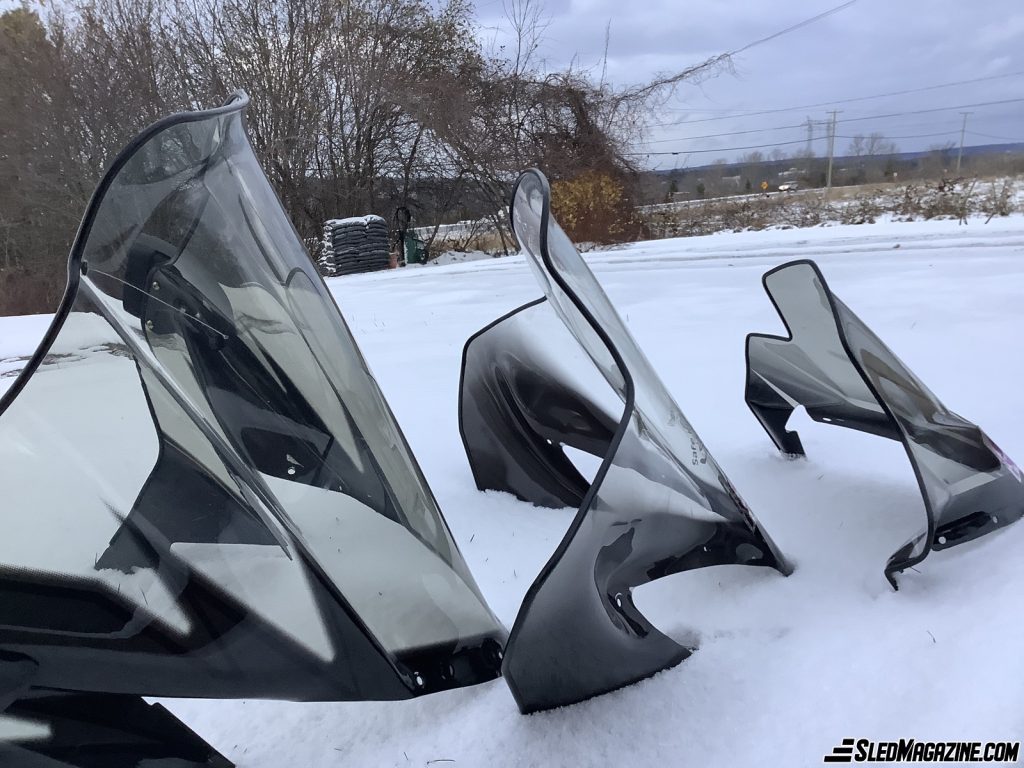 Conclusion
It is fun and exciting to buy new riding gear and we encourage that. Motoneiges.ca will have many rider reviews in 2023 of multiple types and brands of helmets, goggles, suits, boots gloves and layers. Be prepared to switch out your old gear if something we recommend works for you.
But, if you were cold too often in past seasons, maybe the best solution and option is right in front of you, or not.  Consider a new and better windscreen so you are comfortable and warm.
Here are some other articles to read about the cold: