PEAK is a young Quebec company, run by real enthusiasts based in the Saguenay Lac St-Jean region, who are trying to make their mark in an ultra competitive market.
With the new season starting, I have the privilege of trying out their one-piece suit. In order to learn a little more and to take possession of my set, I went to meet them directly at their warehouse located in Alma.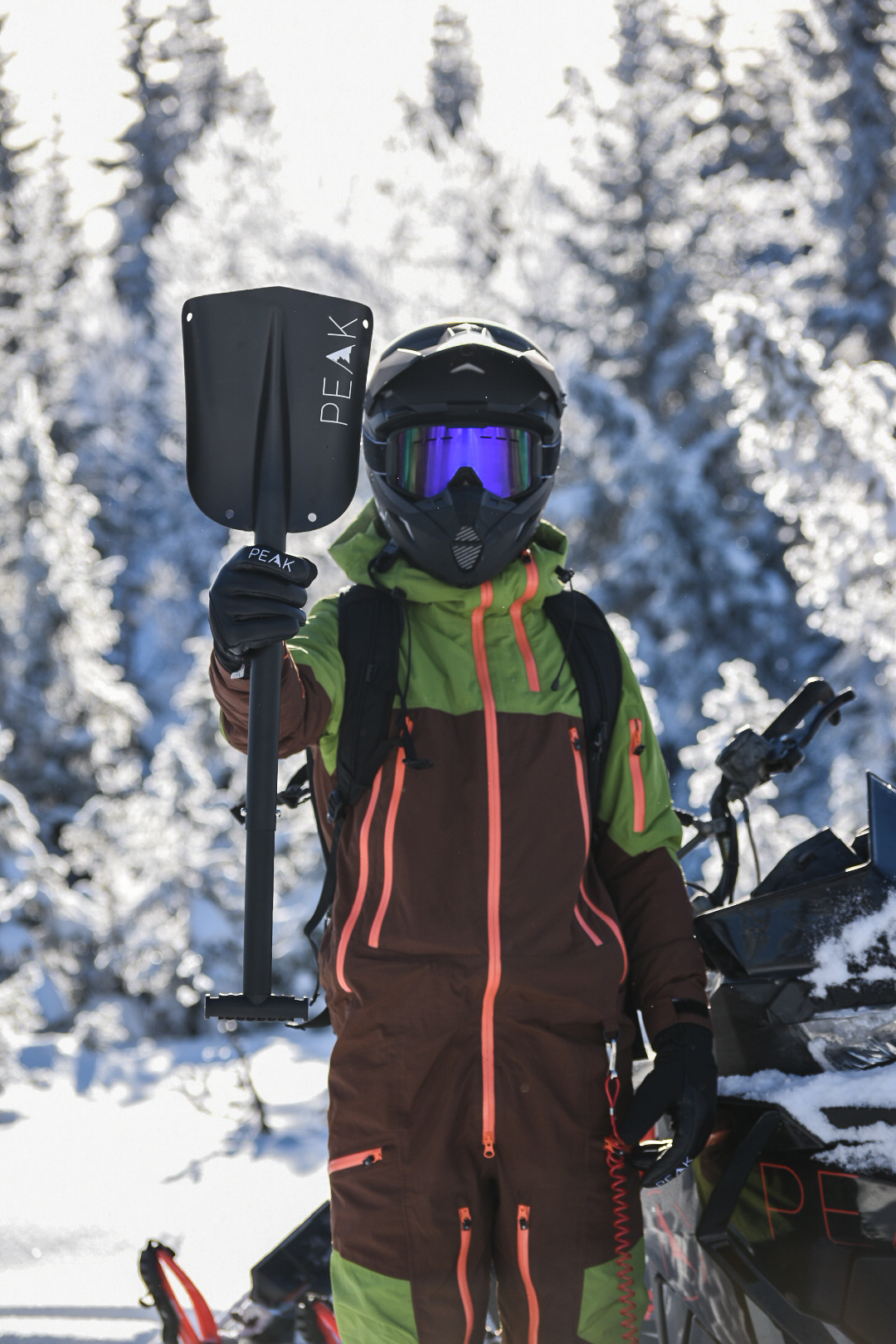 A short history of PEAK
Take two childhood friends, Christopher Bolduc and Charles Lantin, who are both passionate (multiplied by ten squared) about snowmobiling and winter sports. They had the idea of offering a product with high-end features at a competitive price. This is the starting point of the adventure of these two entrepreneurs who aim high and far.
Christopher's vast experience and professional background in alpine skiing allowed him to establish contacts all over the world for the manufacturing and the choice of materials. All product design is the result of their experience as users and the many tests they have done with competition products. All their products have been tested, improved and tortured (Charles' words) by the owners themselves in the field before arriving at the current versions.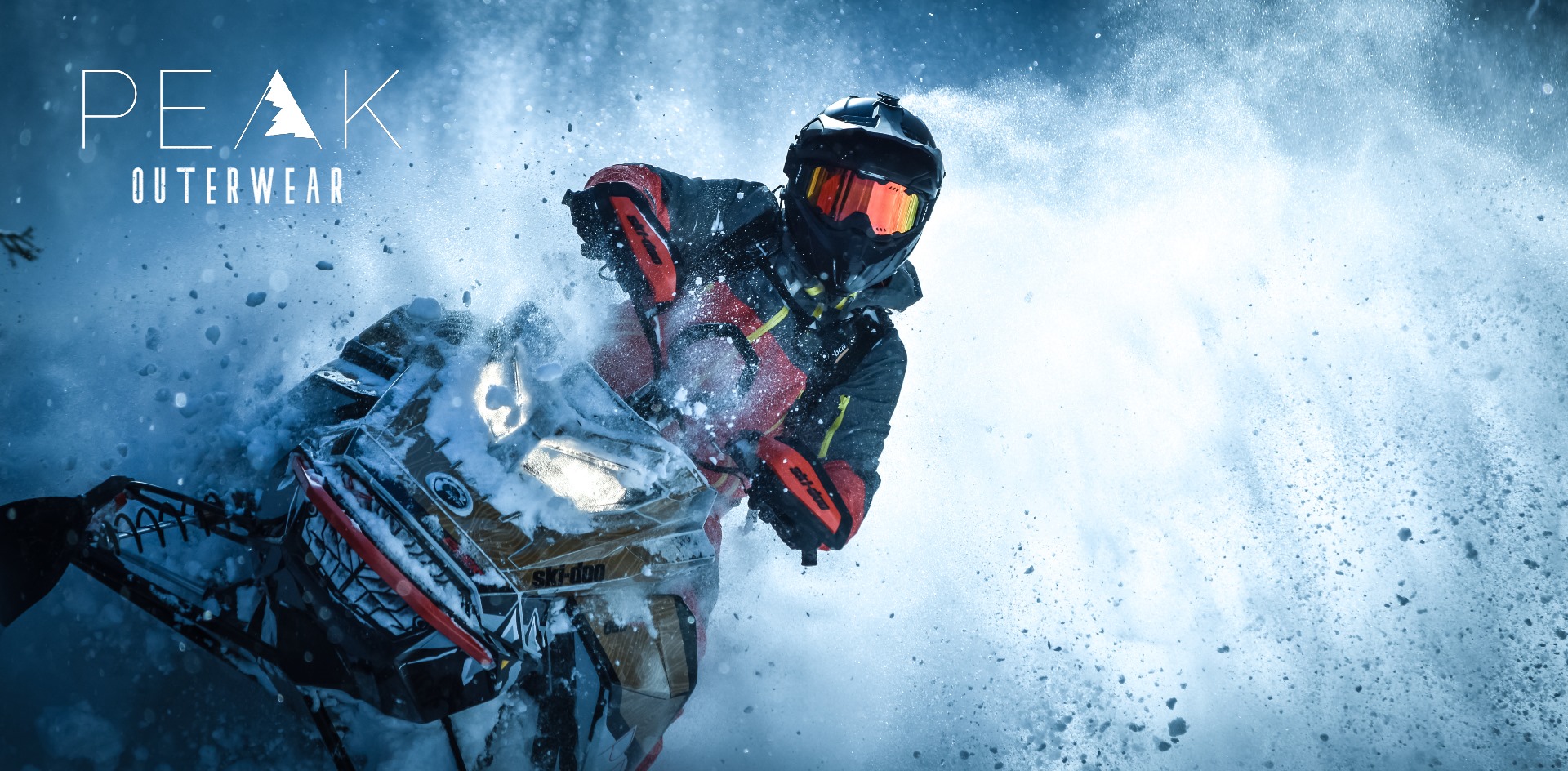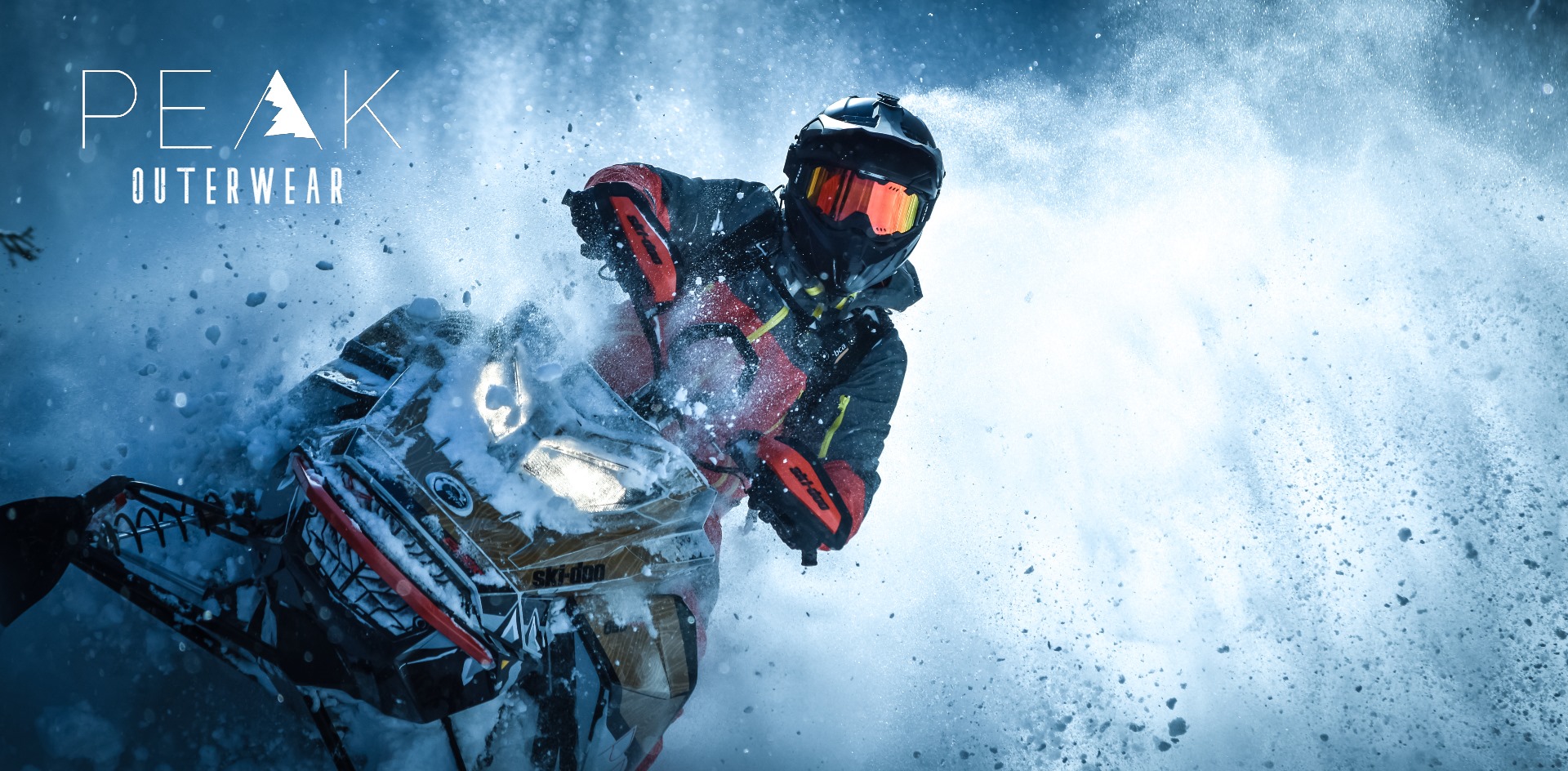 Technologies used for PEAK one-piece sets
The first impression that comes to mind when trying the kit is without a doubt the incredible lightness of the product. In fact, the product is three times lighter than most major brands on the market today. The use of innovative material such as TASLAN® has a lot to do with this. It's a lightweight material that stays flexible even in cold weather, is waterproof and offers the breathability you're looking for.
The choice to offer an insulated set makes sense because it is very well adapted to our more rigorous climates here in Quebec. The insulation used is THINSULATE 3M® which provides breathability and keeps you dry and warm throughout the day. The outfit has ventilation under the arms and on the thighs. The YYK® brand zippers are all 100% sealed and guaranteed for life. The seams are also fully sealed.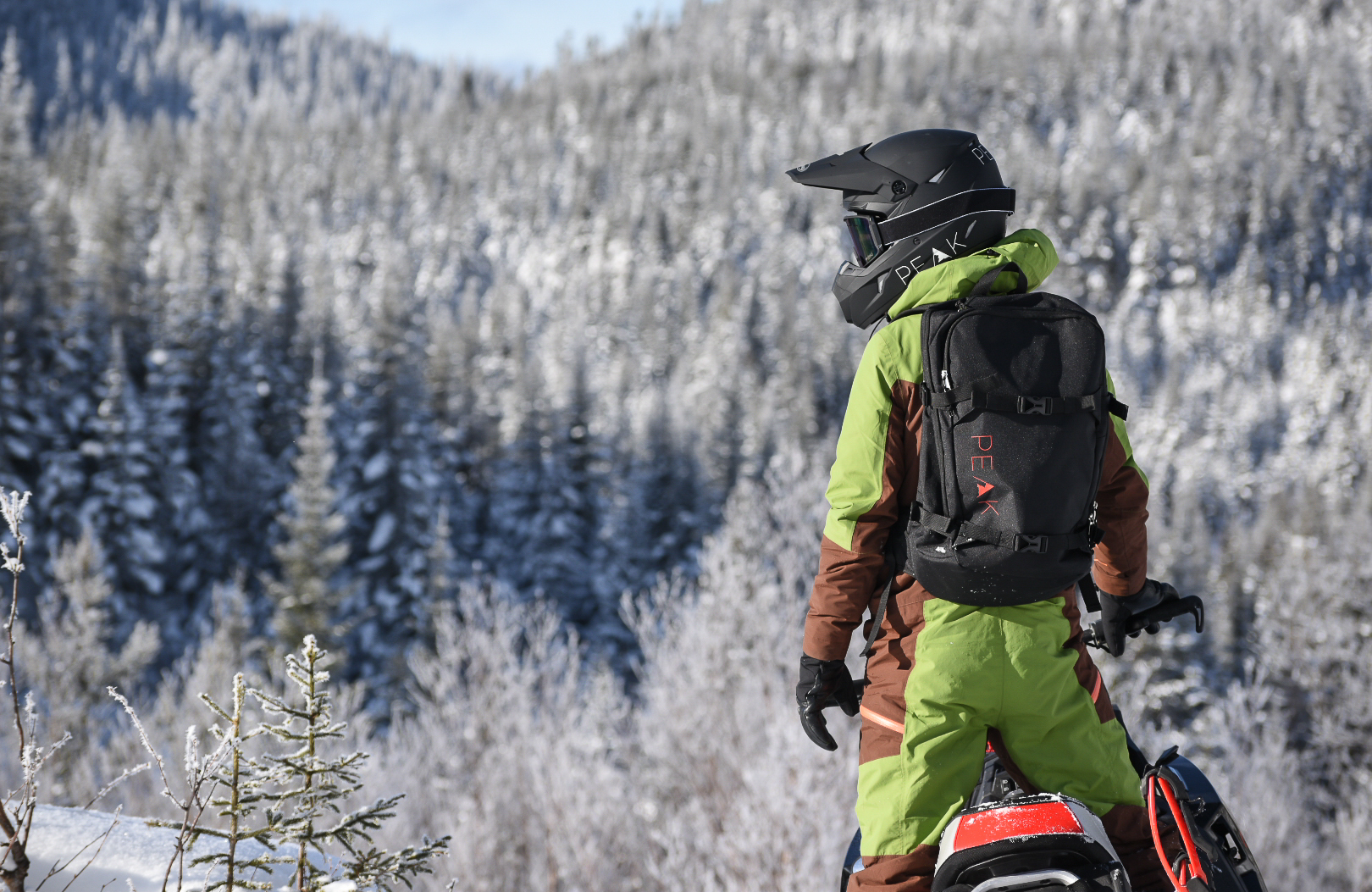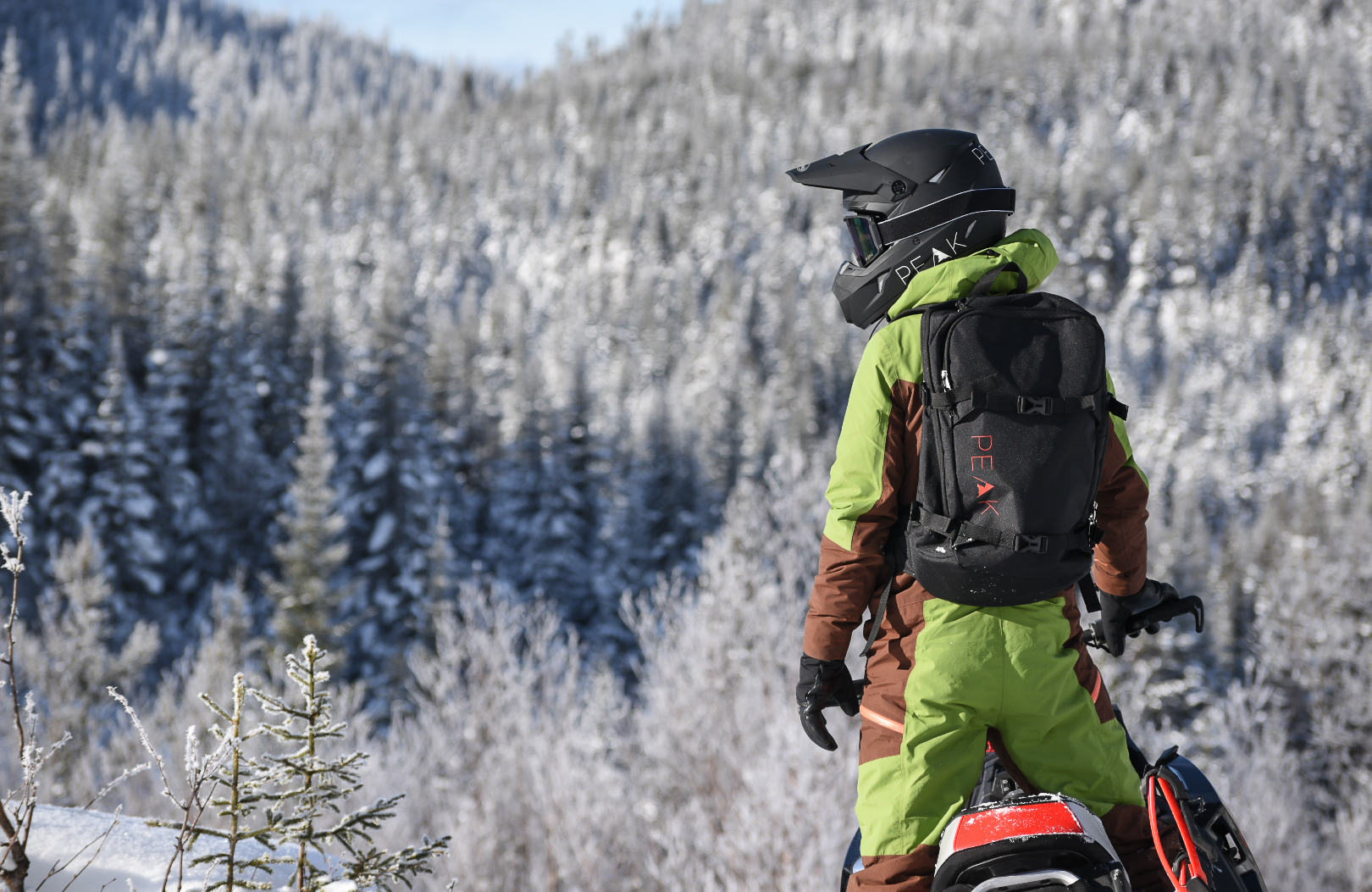 Their product offering is not limited to one-piece sets. They also offer gloves, mittens and most recently a set of insulated underlays specifically designed to maximize the experience. The one-piece sets offer a unisex fit with a variety of colors and are suitable for all winter sports.
I will have the opportunity to give you my impressions on the product during the season which I hope will be exciting for snowmobile enthusiasts.
I invite you to visit the PEAK website to learn more.
Have a great season and be safe!