Why is it necessary to repeat yearly that it is necessary to stay on the path? Are some people still unaware of the consequences? The integrity of our snowmobile trail system is gradually slipping through our fingers and law enforcement agencies do not seem to have the resources.
All in all, I make it my duty to be the killjoy who stands up loud and clear to denounce the unacceptable actions of a minority of snowmobilers who harm, sometimes irreversibly, our activity. We must not play ostrich and stick our heads in the snow, some snowmobilers are a nuisance to our activity, which is well structured by clear guidelines that are not open to interpretation.
Thus, the majority of responsible snowmobilers must intervene and start controlling themselves against intruders. Otherwise, the time will soon come when acting will no longer matter because it will be too late. Multiple trails will disappear forever.
Become aware of the impacts
The many clubs affiliated with the FCMQ and its 3,000 volunteers are making every effort to set up clear, surfaced and marked trails. Undoubtedly, those who do not follow these delineations are destroyers and vandalists of our sport. There is no equivocation and those who do not follow these delineations are simply destroyers and vandalists of our sport. It may be harsh, but that's what we should call them!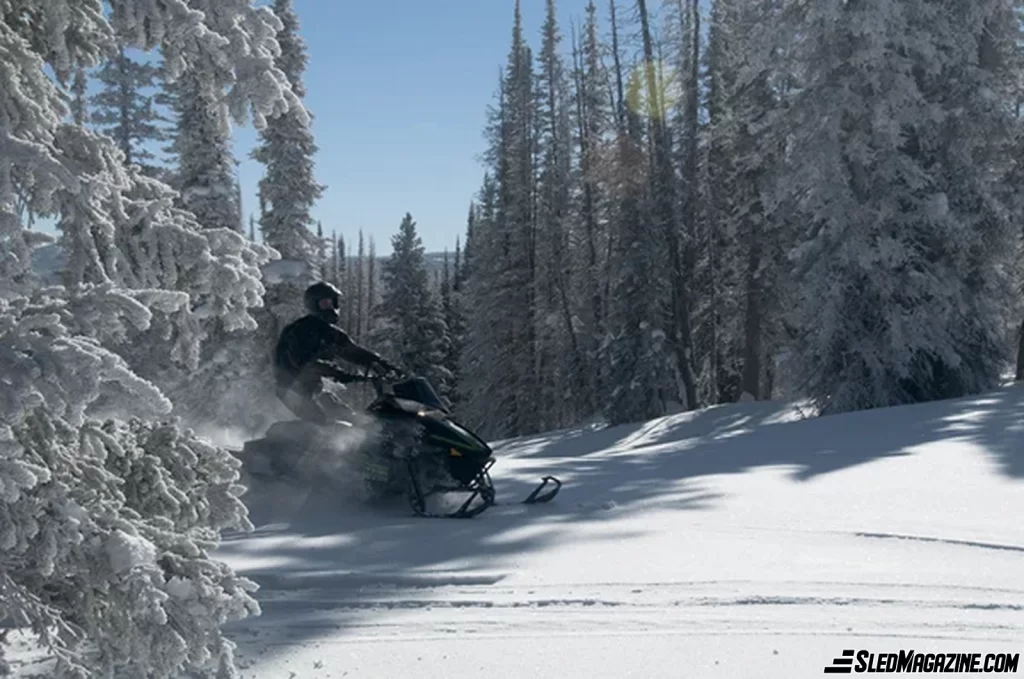 If you feel you are being targeted, you need to change your behaviour drastically now. We want to educate as many followers as possible to stay on the path.
For example, how angry and frustrated would you be if someone at your job continually trashed your work, forcing you to start over? This is what club volunteers experience every time a trail they've put their heart into is closed because some people don't stay on the marked trail.
What are the consequences?
Landowners generously offer us a portion of their lots for our passage. These areas are well defined by agreements with the clubs who go out of their way to offer us trails linking our municipalities. Together, these trails total more than 30,000 kilometres and are a source of pride for Quebecers.
However, each year, several owners withdraw these agreements after noticing that some snowmobilers do not respect the markers. Can we really blame the tenants of these sites? For my part, they have my support, because I have witnessed on several occasions the destruction of fields by disrespectful snowmobilers.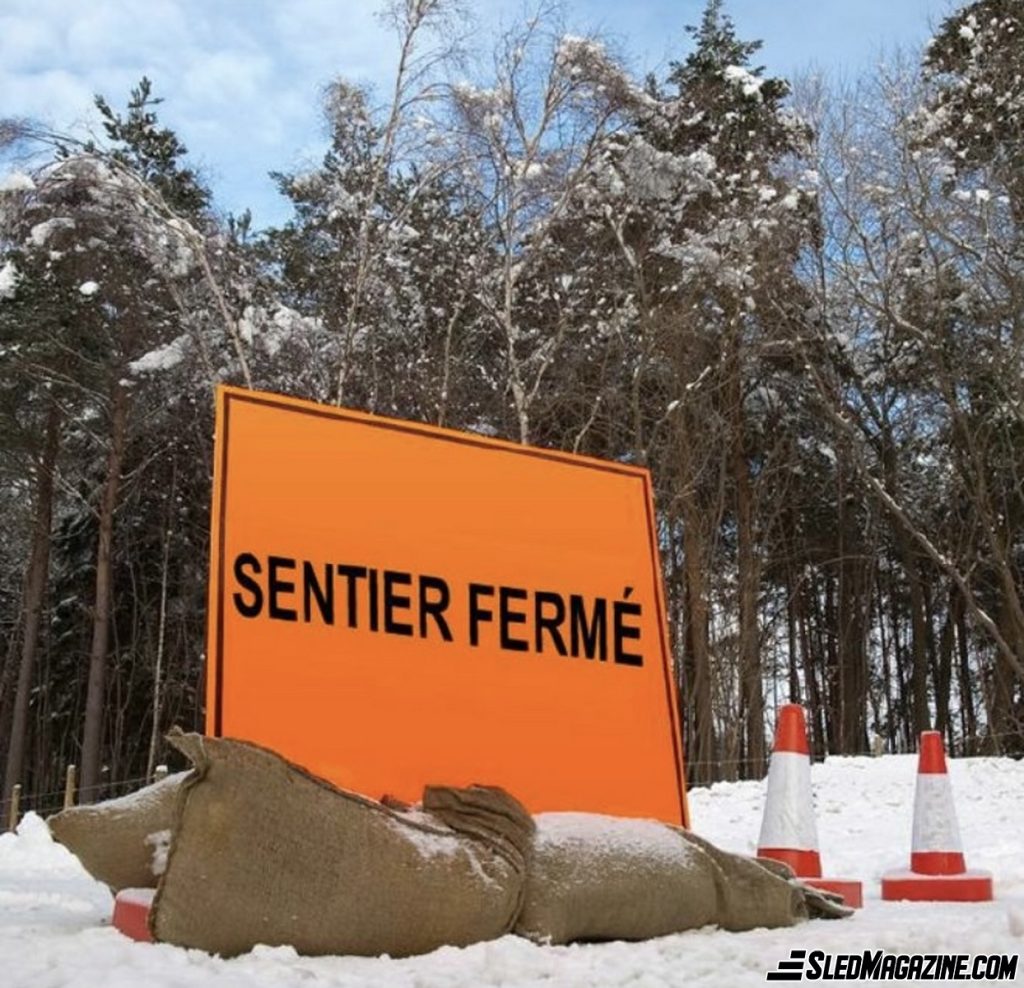 In these situations, it is up to each club to find alternatives and it is not always easy. Snowmobilers are starting to get a bad reputation and the word is spreading fast. Snowmobile club directors are sometimes met with a pickaxe and a lantern, to use the popular expression.
However, even if they do manage to relocate some sections of the trail, it doesn't come without a cost. Many thousands of dollars and many hours of work are invested to come up with an alternative.
Nevertheless, on some occasions, there is no "plan B" and some clubs are obliged to close certain portions of the trail, much to our disappointment.
Who are these people?
As you read this, you probably have a preconceived notion of who is at fault. I have often read comments on social networks pointing directly at off-road enthusiasts who have the perfect vehicle for these driving habits. This accusation is false because anyone can go off-trail at any time with any type of snowmobile for a moment of temporary madness. It's easy to point the finger at your neighbour, but are we as white as snow?
The truth is, we all need to look in the mirror and ask ourselves what we can do to stop this trend for good.
Education
We must all be messengers and promote good trial conduct. Let's act properly and responsibly for the present and future sustainability of our trails which seem to be crumbling like snow in the sun.
We must all consider ourselves official ambassadors and act accordingly. Let us be conscious snowmobilers and concerned about the consequences of our actions. Let's educate our family members, loved ones and friends. Let us be role models for all and speak out against those who do not fall in line.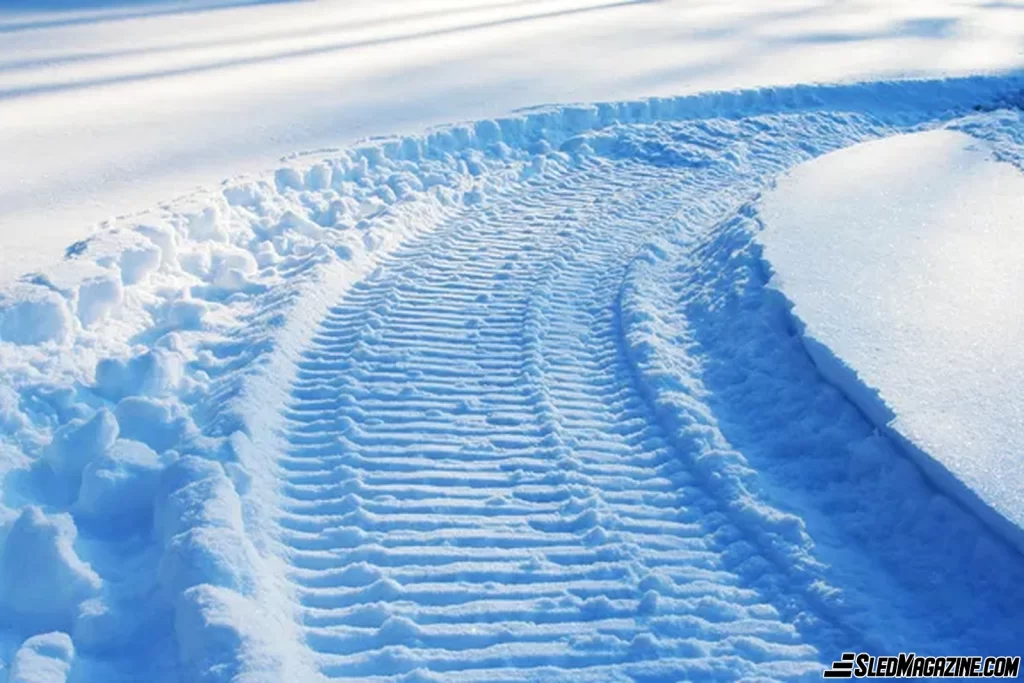 Stay informed!
At the beginning of the season, we are all eager to practice our activity. It is our responsibility to find out when the trails are officially open. We should not take for granted that there have been no changes from the previous year. A few tools are available to us.
First of all, subscribe to your club's Facebook page to get this important information before you venture out. Trails may only be in preparation at times and the club will give its approval as soon as there is enough snow cover to go around.
Download the FCMQ's imotoneige application: it contains all the relevant information for safe circulation and is updated regularly. It is the source of information that you should consult when planning your route.
In conclusion, it is important to keep in mind that federated trails are the main recreational generator of winter economic impact for many populations. Therefore, trail closures will not only affect rider-seeking services but will also be detrimental to snowmobile tourism and the overall prosperity of the community. Let's be part of the solution!
Click here to read more tips: