This season, thanks to the collaboration of our partner Les Motoneiges Géro, BRP dealer in Saint-Jean-de-Matha, I will have the opportunity to test one of the most anticipated snowmobiles of 2022. Ski-Doo's legendary MACH Z is back in the lineup for one year only. To be worthy of the MACH Z name, BRP has brought together the best chassis, engine and suspension technologies. On paper, this model looks exceptional and it is with great expectations that we begin our test of this very special snowmobile.
900 ACE Turbo R engine
The big difference with the previous versions of the MACH Z is that the 2022 version is equipped with a 4-stroke engine with Turbo technology. All previous versions had 2-stroke engines as standard (780cc triple from 1993 to 1996, 800cc triple from 1997 to 2003 and 1000 SDI 2 cylinders from 2005 to 2007). For 2022, its return is not with just any turbo engine.  It's an improved and more powerful version of the 900 ACE Turbo that we've known at Ski-Doo since the 2019 season.
The R version now develops 180 HP, 20% more, thanks in part to larger injectors, greater pressure produced by the turbine and a modified exhaust system. The Rotax 900 ACE Turbo R is the most powerful production engine Ski-Doo has ever produced. In fact, according to feedback, the sound of the MACH Z is unique and distinctive. It also features a new iTC cable throttle, for optimized control versus the old handlebar system. This new cable allows for a similar riding feel to an E-TEC snowmobile, but with the same riding modes we know from the ACE versions. I'm really looking forward to comparing the performance of the new 900 ACE Turbo R versus the old engine.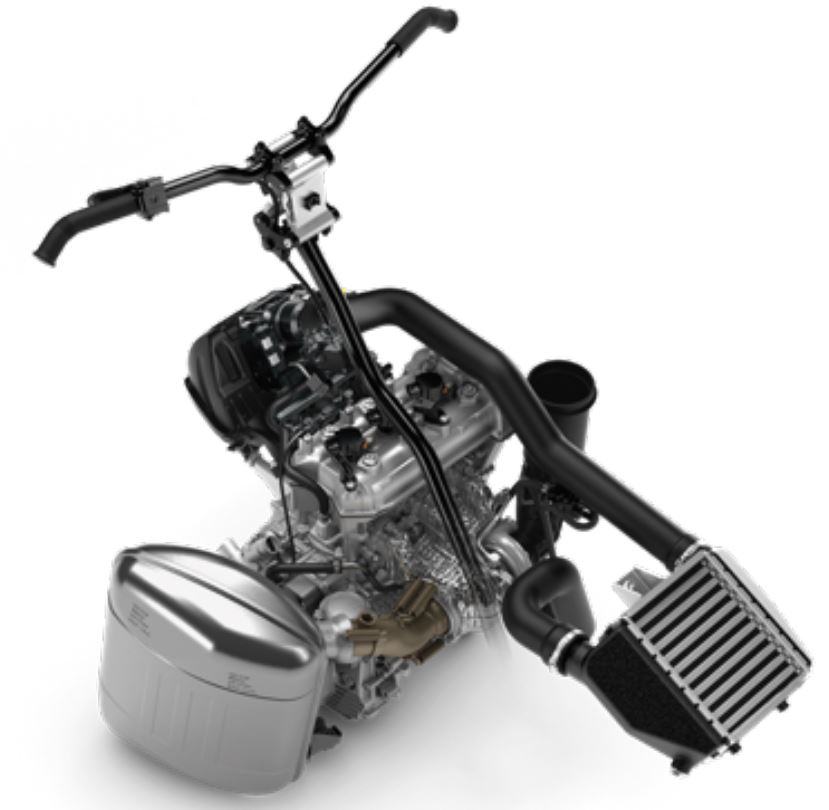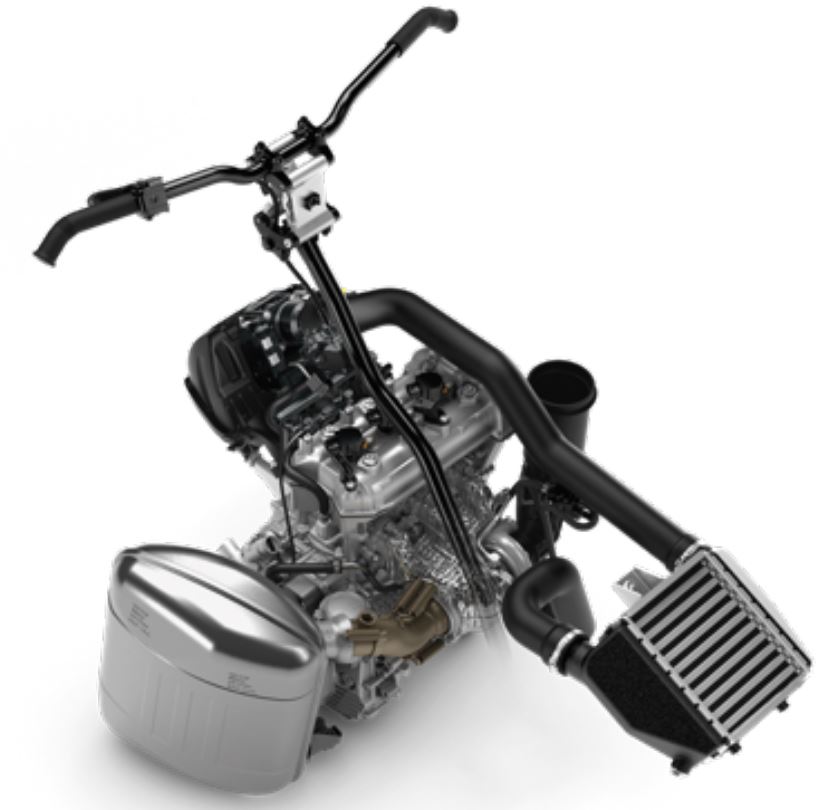 Launch mode
In order to be the ultimate Ski-Doo snowmobile for acceleration, Ski-Doo is introducing for 2022 and exclusively for the MACH Z, a new mode called "Launch Mode". This mode allows for maximum pressure production in the intake plenum, about 9-10 psi, just below the engagement speed of the drive pulley. To operate it, activate the SPORT mode for two seconds via the iTC selector on the center console, press the brake while pushing the throttle to maximum. The "Launch mode" is then activated. When the brake is released, the MACH Z accelerates with all available power. It should also be noted that this model has a specific clutch and transmission calibration for maximum performance. Everything on this model is optimized for performance and acceleration.
SMART-SHOX semi-active suspension
The MACH Z 2022 comes standard with the all-new intelligent semi-active suspension system with KYB PRO high-performance shock absorber. This technology is already implemented in the Can-AM VCC line. This suspension is revolutionary and a first in the snowmobile industry. It optimizes the performance of the snowmobile at all times for maximum comfort and efficiency. This is possible thanks to an electronic suspension management system, 5 sensors strategically positioned on the snowmobile and twin-tube shocks.
In addition to being extremely efficient in terms of its engine, the MACH Z will be just as efficient in terms of its suspension. The 2006 and 2007 versions of the MACH Z had the X option, which offered higher performance shock absorbers. The 2022 MACH Z really stands out from its predecessors with a very high end standard suspension. Three modes are offered with the Smart Shox, Comfort, Sport and Sport +. These various modes will be tested throughout the season during our rides and tests.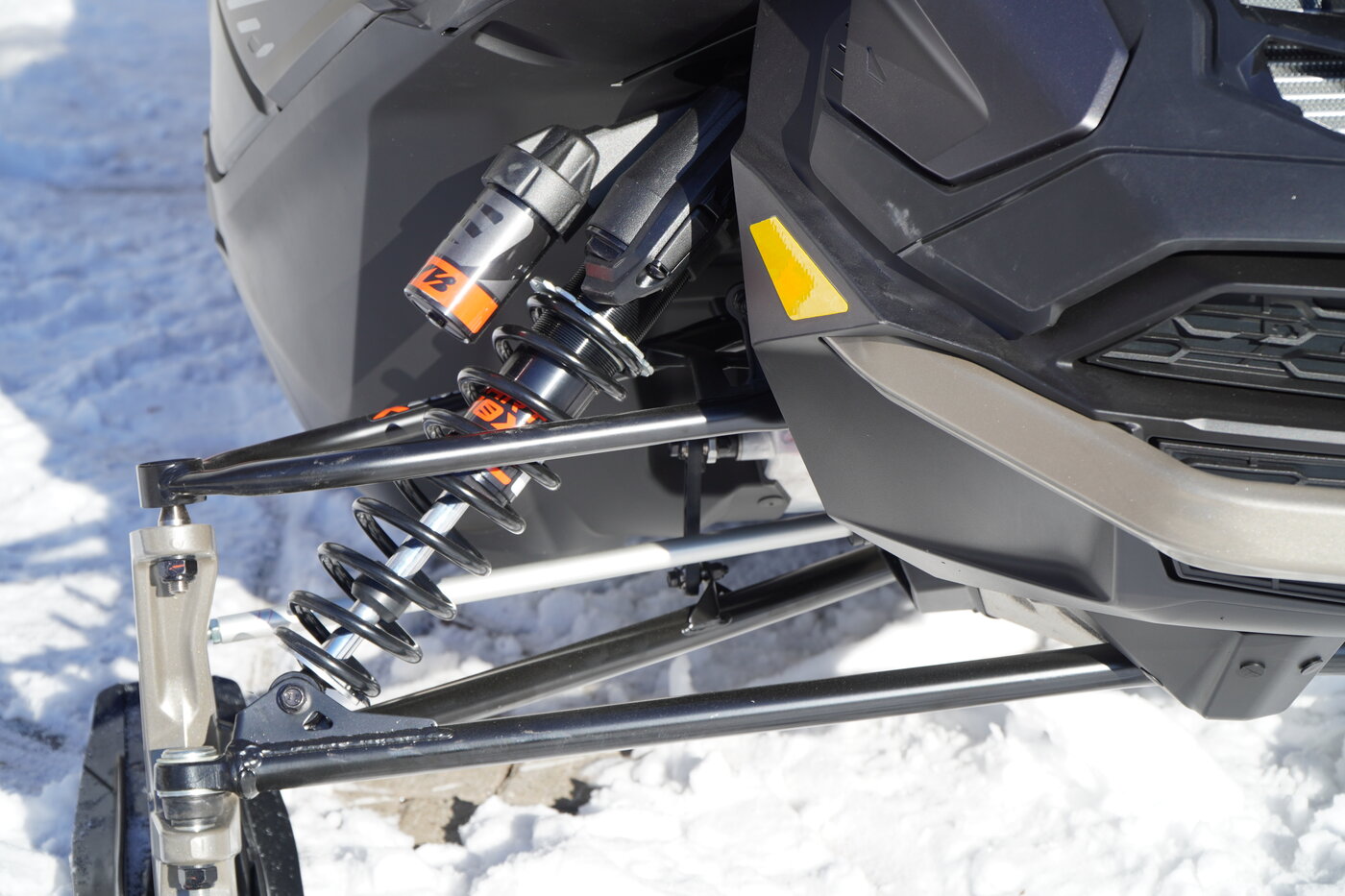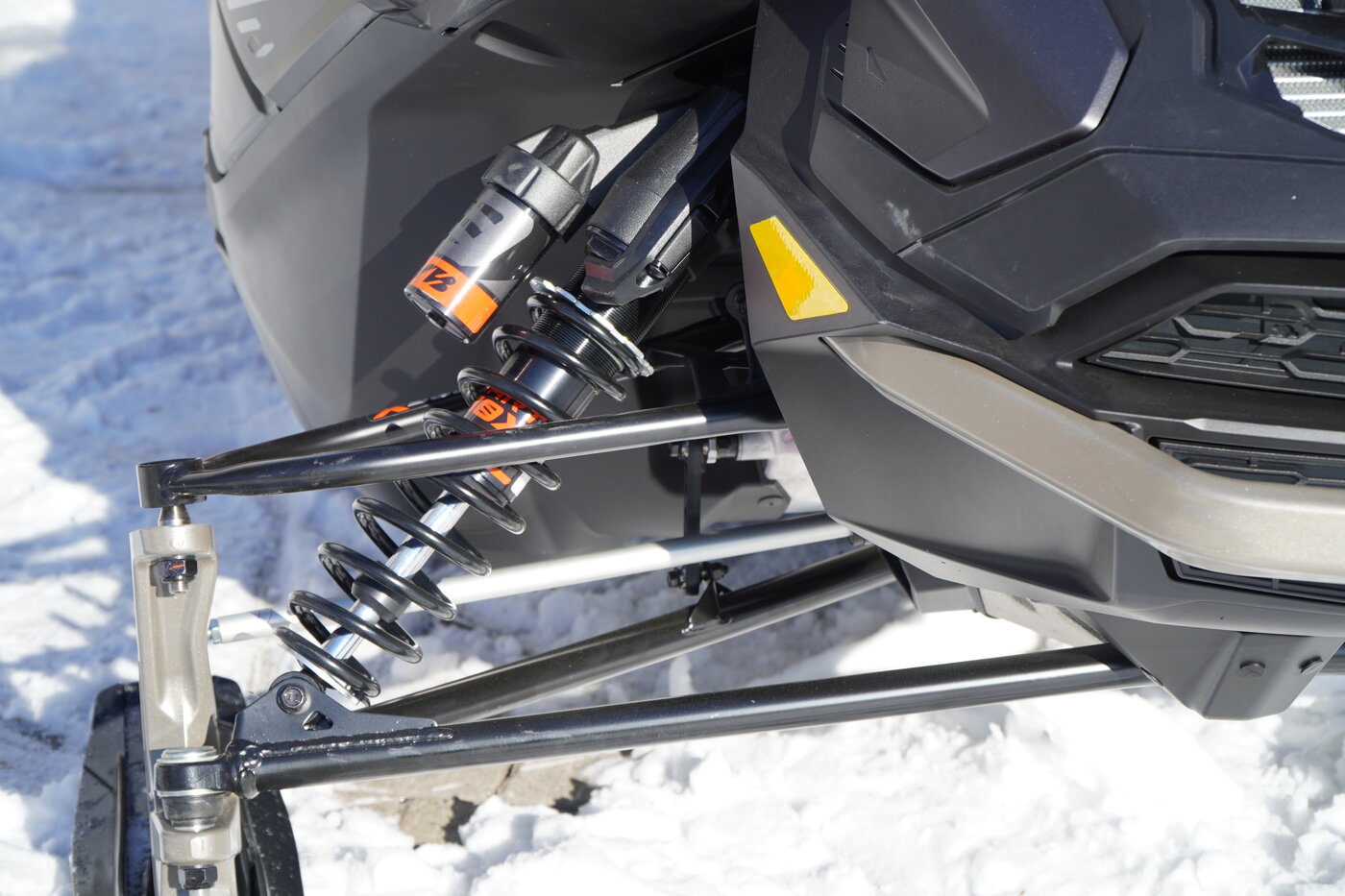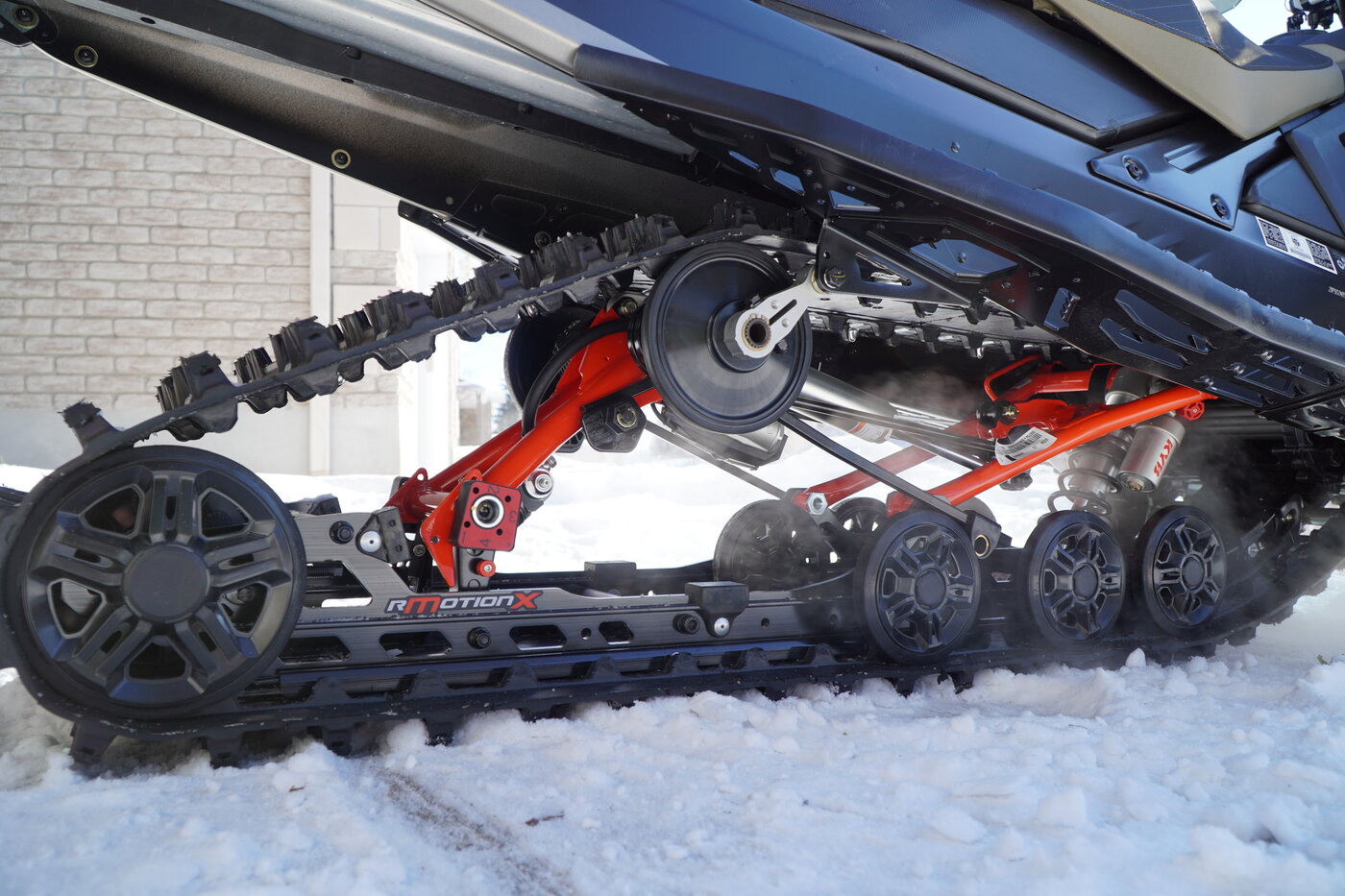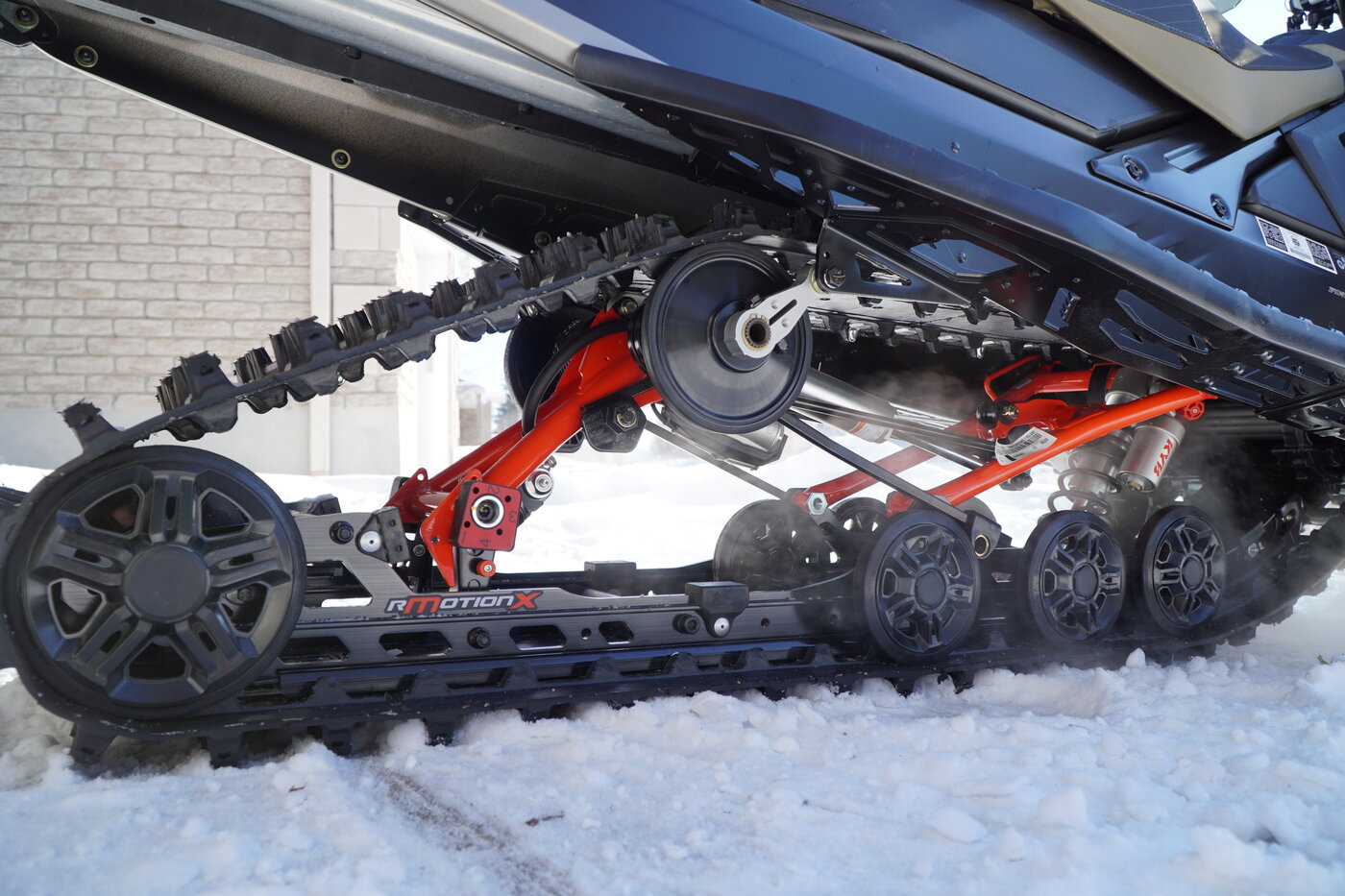 Other performance features
A snowmobile can't be called MACH if it isn't the best in all performance-related categories. To achieve this, the 2022 MACH Z is equipped with RAS X front and rMotion X rear suspensions. Both suspensions are lowered to a riding position 1.5 inches lower than a Renegade X-RS version. This is a clear advantage for drag racing and sport riding. This snowmobile also features RS running boards for better boot grip, MXZ X race-inspired 2-pivot steering for precise riding and an adjustable elevation block. Pilot X skis are standard, but TXs can be installed as accessories.
REV GEN 4 chassis
The 2022 MACH Z features the REV GEN4 chassis with an expanded design introduced to Ski-Doo for the 2019 models. This platform performs extremely well in a variety of aspects, including advanced riding ergonomics that allow the rider to move easily on the snowmobile. Based on my findings from previous years, its wind protection is also excellent. I am very excited to see how the chassis will perform with the new engine and suspension combination of the MACH Z.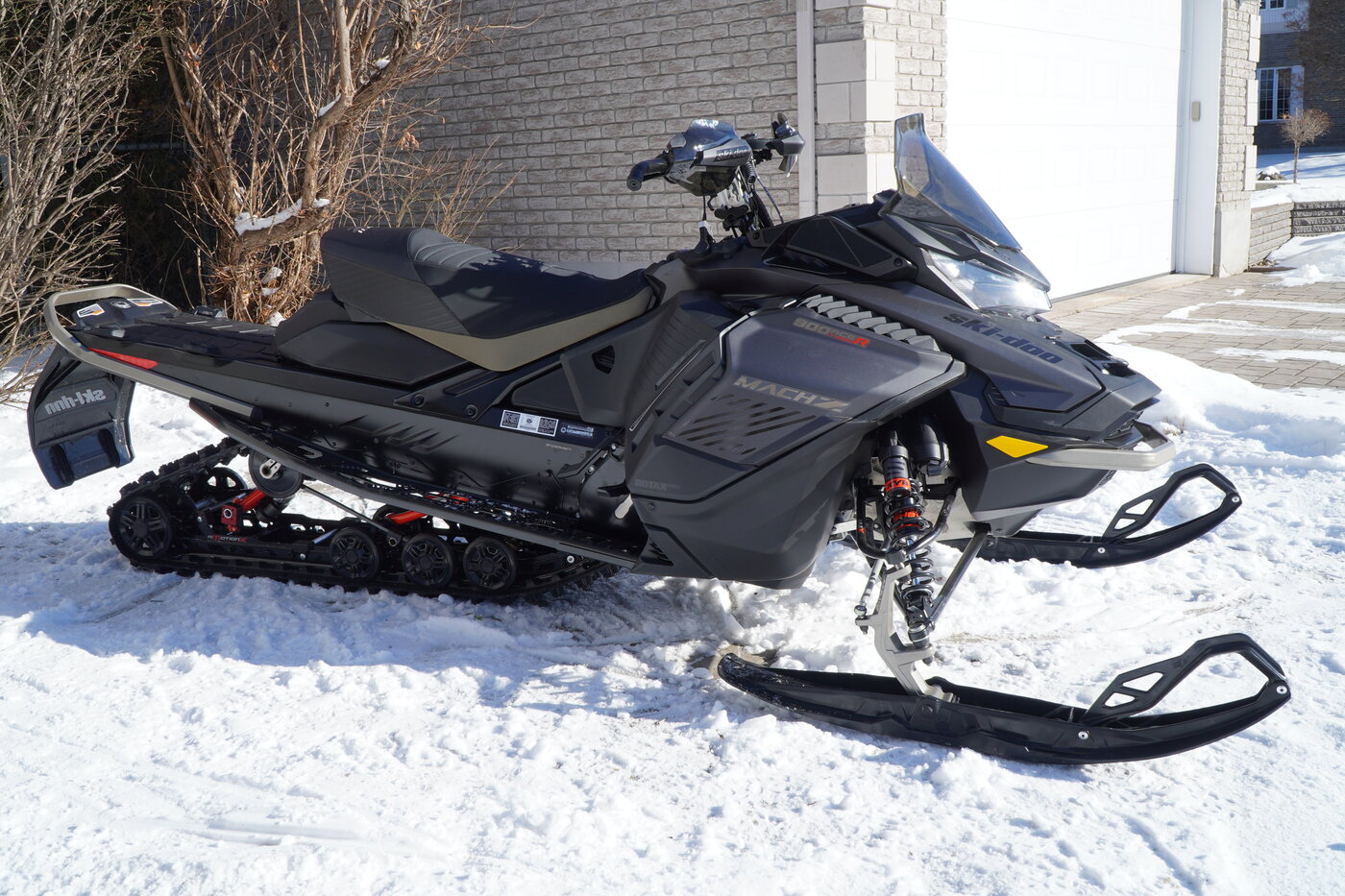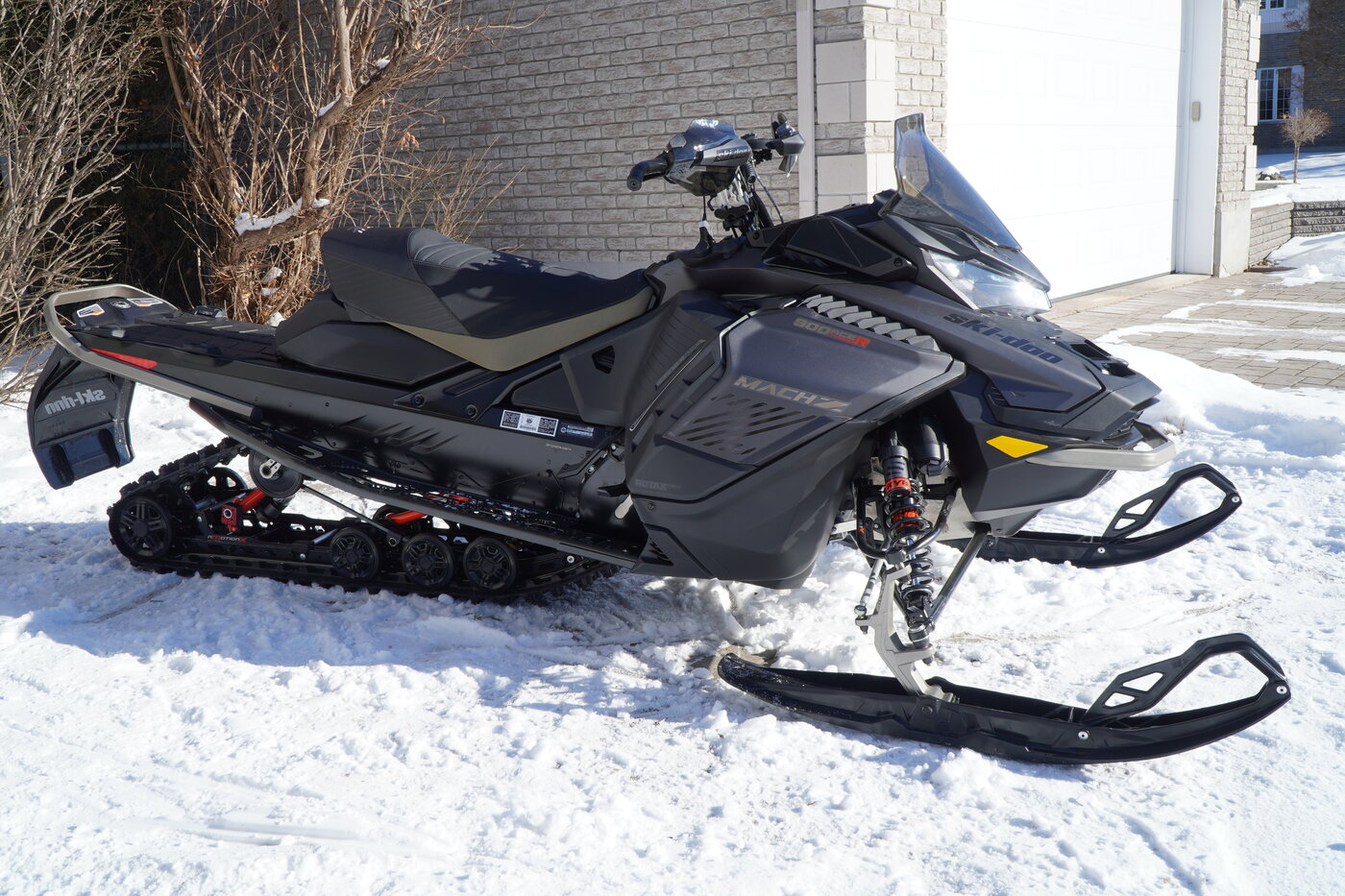 Track Choice
Our test snowmobile is equipped with a 137x15x1-1/4″ CAMSO ICE Ripper XT track with studs that are pre-molded. Our MACH Z was ordered with this option as it is a great option for riding and is very durable. It offers superior traction and much more safety in all conditions. Obviously, performance enthusiasts will have a preference for the 2-ply version for traditional crampon installation, which is also a very good choice.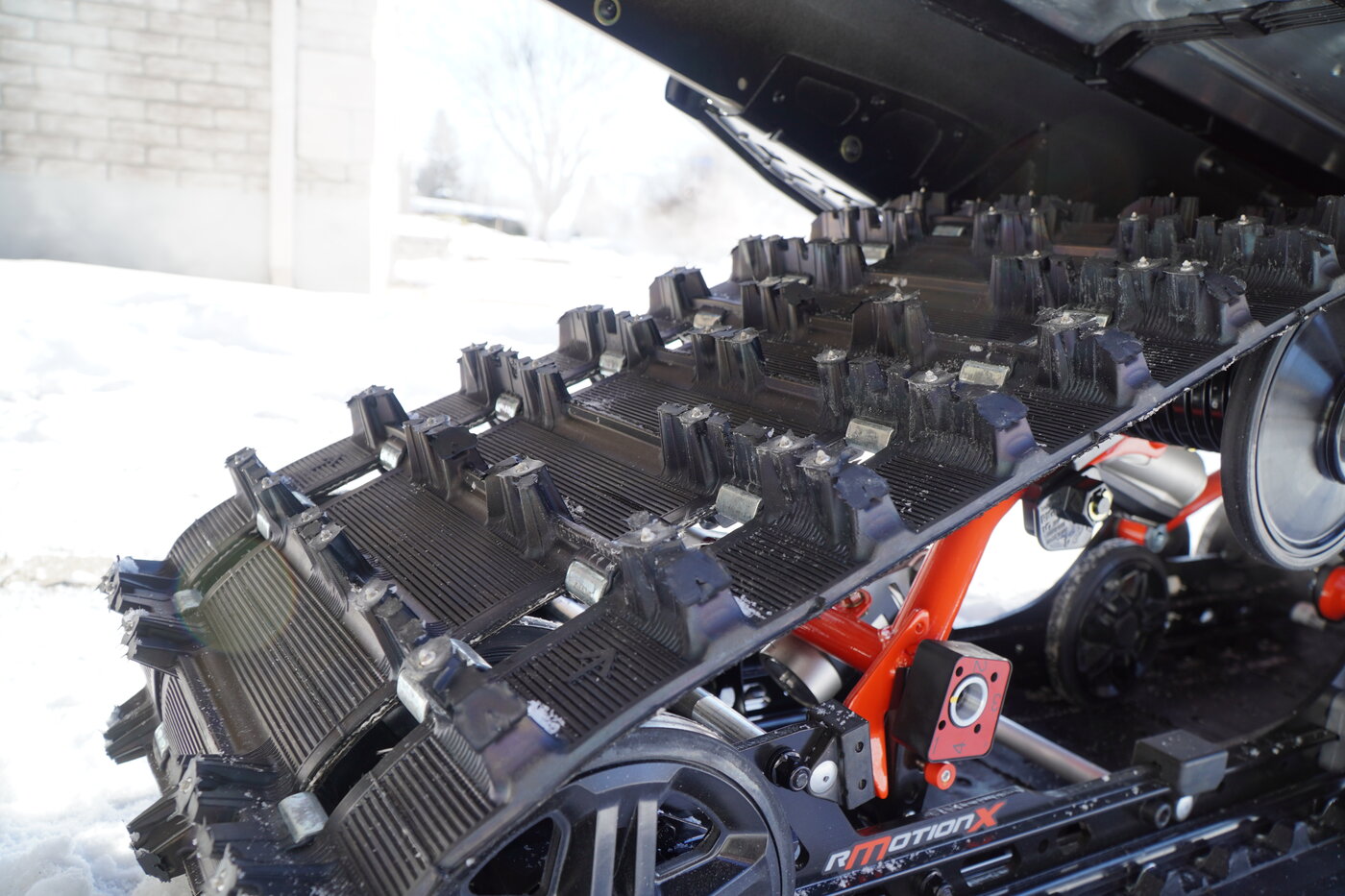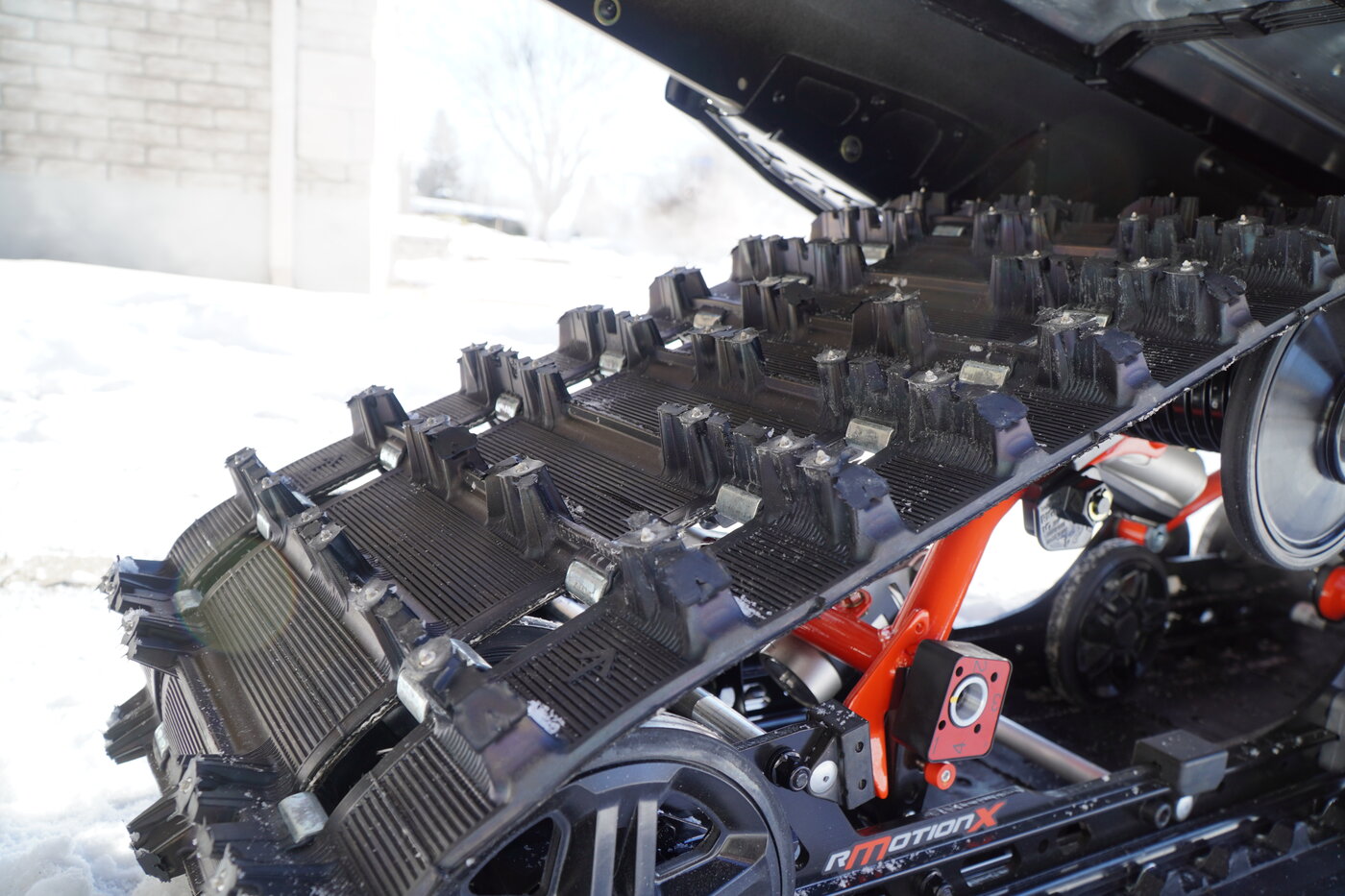 Design and coloring
Enthusiasts are particularly unanimous that the 2022 version has a very mean look. Even the black windshield was designed for the performance and character of this unique snowmobile. The carbon black and liquid titanium color scheme reminds us of the 90's and 2000's models, but with a modern twist. I think that the design is particularly successful. The MACH Z also has a large 7.8″ color LED multifunction display. I can't wait to test this new screen in conjunction with the options offered by the BRP GO! application.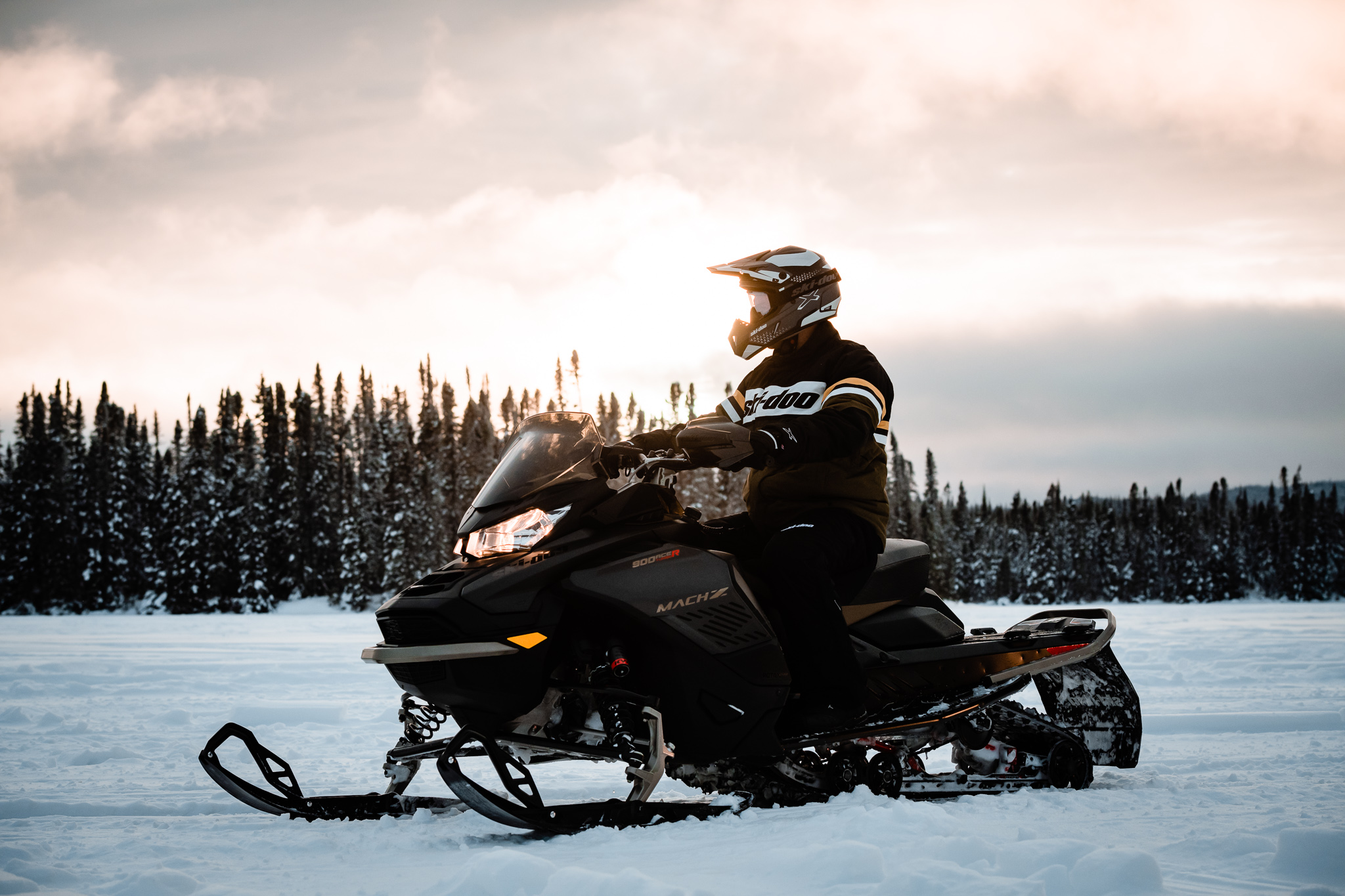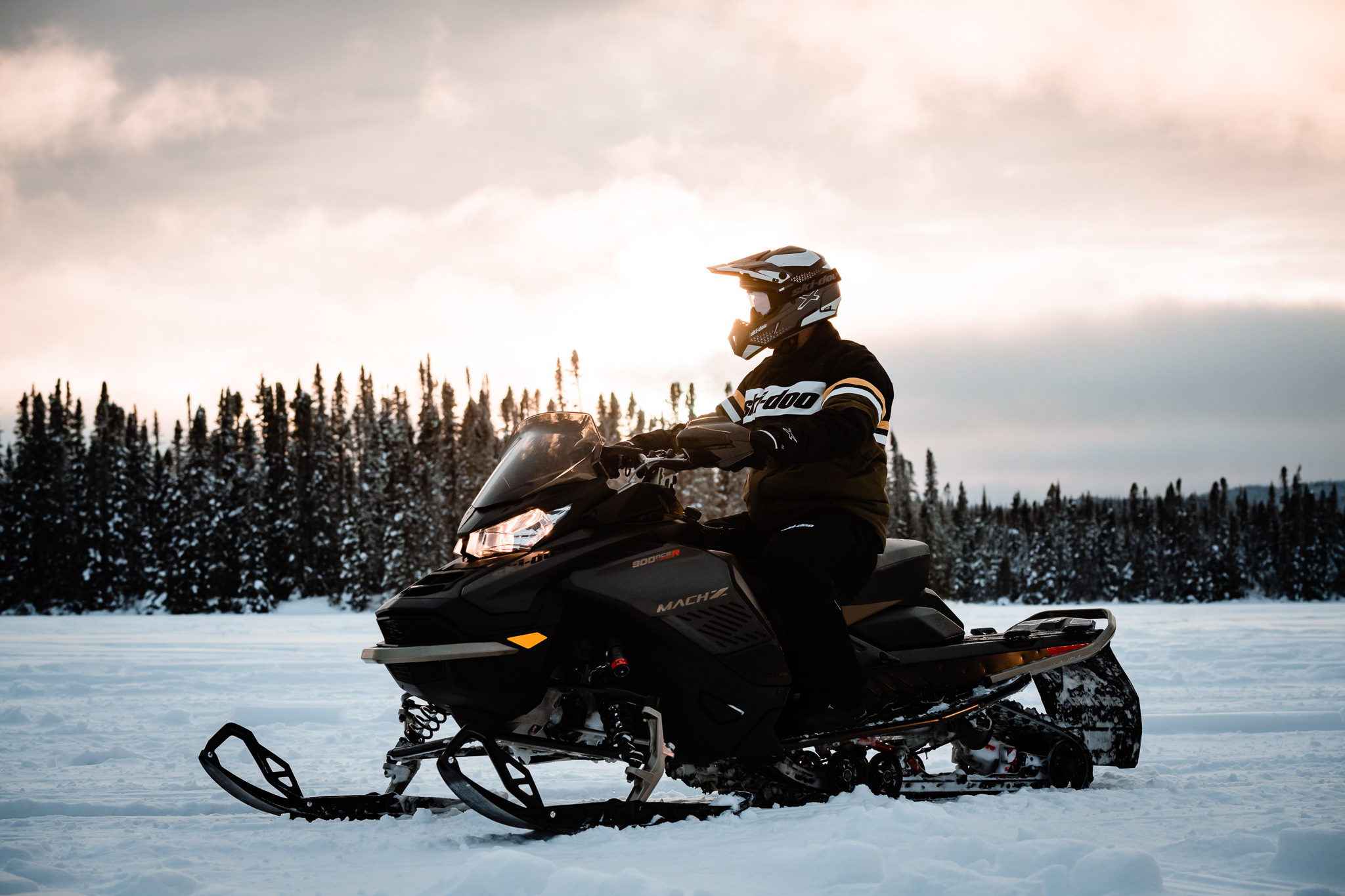 Important elements to evaluate during the test ride
The 2002 MACH Z is a one-of-a-kind snowmobile that will only be produced for one year if nothing changes. So an important element of our test is to define its overall performance and how it will position itself in the legendary history of the MACH Z line, also with a view that this model will be prized quickly by collectors. Snowmobiling being an activity of passion and emotion, the MACH Z will definitely appeal to the nostalgia of snowmobilers.
The 2022 MACH Z has several innovative technologies that will certainly be found in the Ski-Doo line for years to come. I'm referring to the 900 ACE Turbo R engine and the SMART SHOX technology. These elements will certainly become a reference in the industry for their performance and the starting point for the development of even better technologies. In our test, it is therefore important to evaluate these elements because they will be a good reference base for future model buyers.
In closing, I would like to thank our partner again, Les Motoneiges Géro, for their collaboration in this long-term test. The MACH Z is a very special model and to be able to do this test on behalf of Motoneiges.ca is truly a unique opportunity. I invite you to follow us throughout the season on our various platforms for our comments and impressions of this model. I also invite you to contact the Gero team or visit our store for all your Ski-Doo product needs.