At the end of March 2022, I was able to test drive the 2023 Ski-Doo Expedition Xtreme equipped with the powerful 180 HP ROTAX 900 ACE R Turbo 4-stroke engine. This model was offered for a few years now with the 850 E-TEC engine. It's a nice novelty to incorporate the 4-stroke engine that pleases more and more people.
What you need to know is that this vehicle is part of the high performance sport-utility (hybrid) snowmobile category. It is a more than versatile machine, capable of going anywhere with its 154 x 20 x 1.8 inch Cobra WT track. I could see that it performs just as well on the trail as it does off-trail, unlike other hybrid vehicles I've tried.
Yes, it's a big vehicle and you can feel the weight of the engine off-trail compared to a two-stroke, but I was pleasantly surprised at how well it handles and turns easily when on the trail. If BRP could equip some of their vehicles with power steering, it would be even better.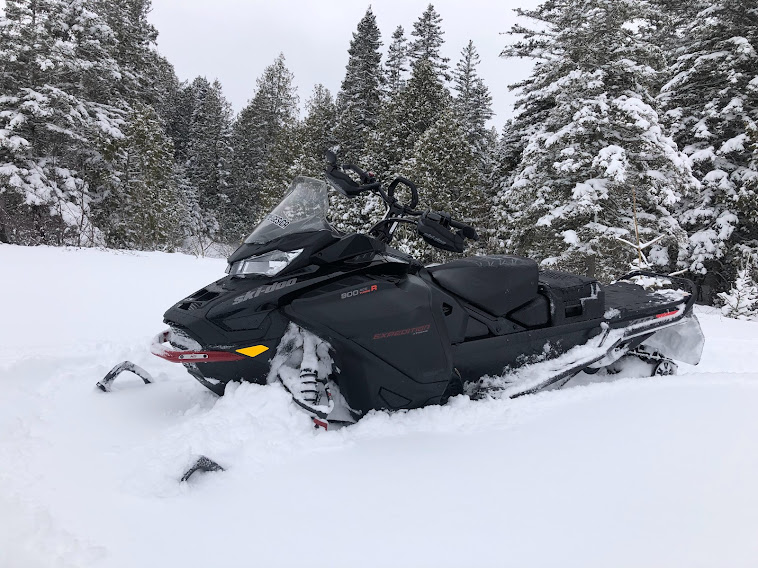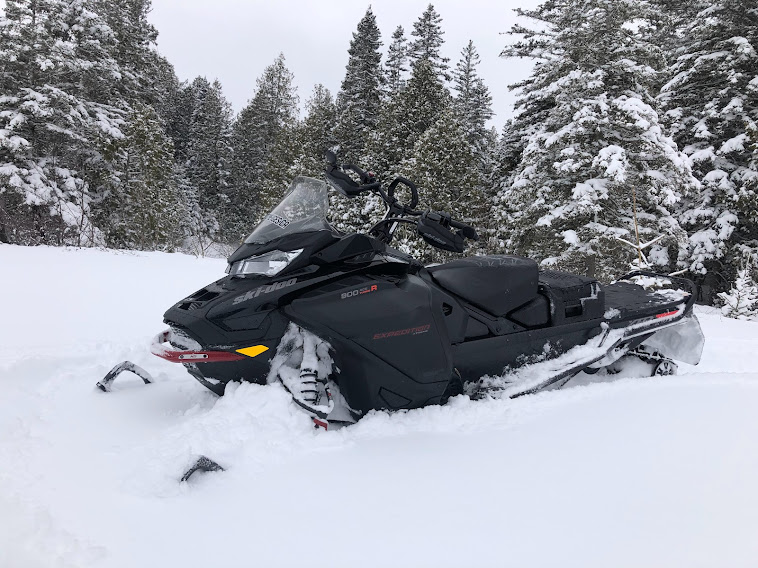 Moreover, thanks to its RAS X front suspension, its HPG Plus shock absorbers that can be remounted and its Pilot DS 3 skis, the ski lift is really reduced and all this helps to take the turns like any other machine, or almost. We must say that the track width helps a lot to the stability of the snowmobile. In addition, the distance between the skis is adjustable.
We find a HPG plus central shock absorber and a KYP pro 36 as a rear shock absorber mounted on a SC-5U suspension with a locking system of the articulation (heel of the track) without tools. This system helps in backing up in the snow and ensures that the track does not touch the entire trail for better handling.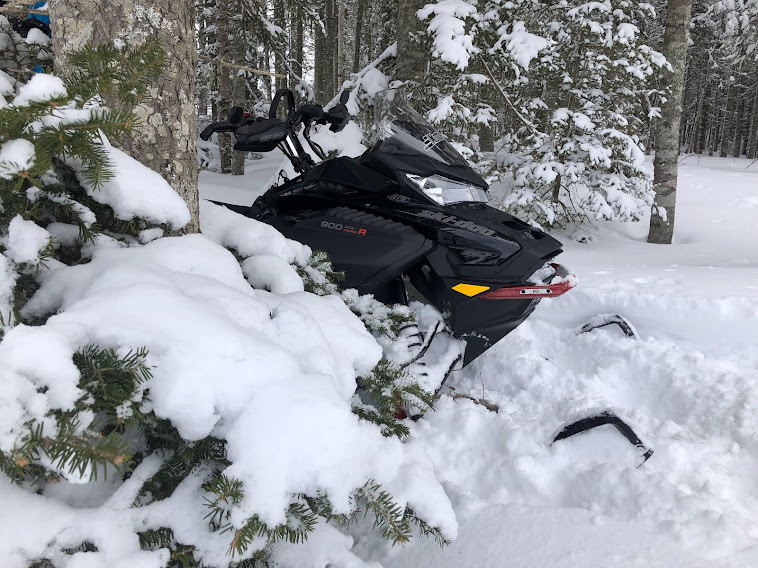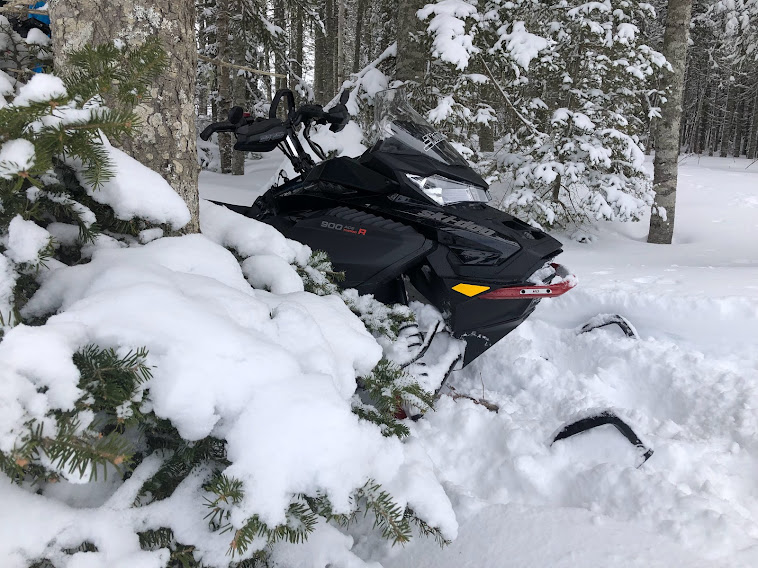 Features
 Air cooler with fan to maintain proper engine temperature
Low handlebar strap;
Flexible hand guards;
20″ wide Multi-LinQ plate with 125 lb. loading capacity
Deep footboards with large openings;
pDrive ratchet pulley;
Electric starter;
Brembo brake system;
Heated grips and thumb;
Compact digital display gauge;
14″ windshield;
Heavy-duty front and rear bumpers.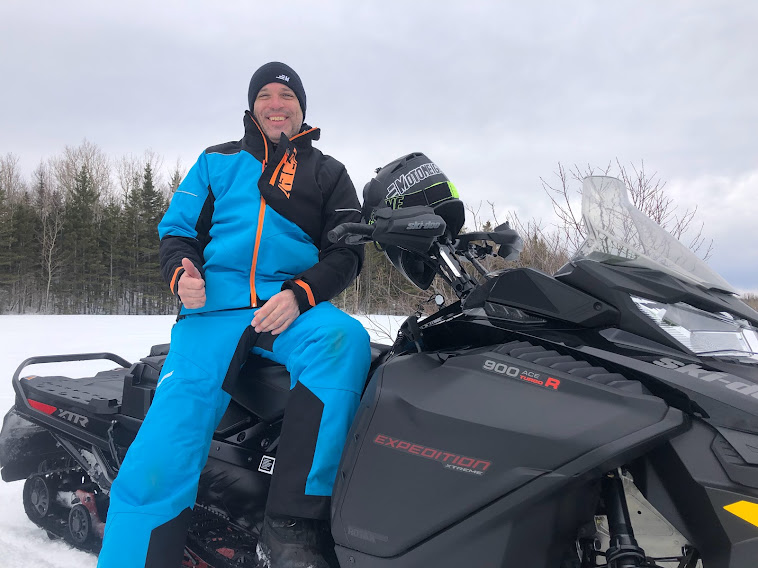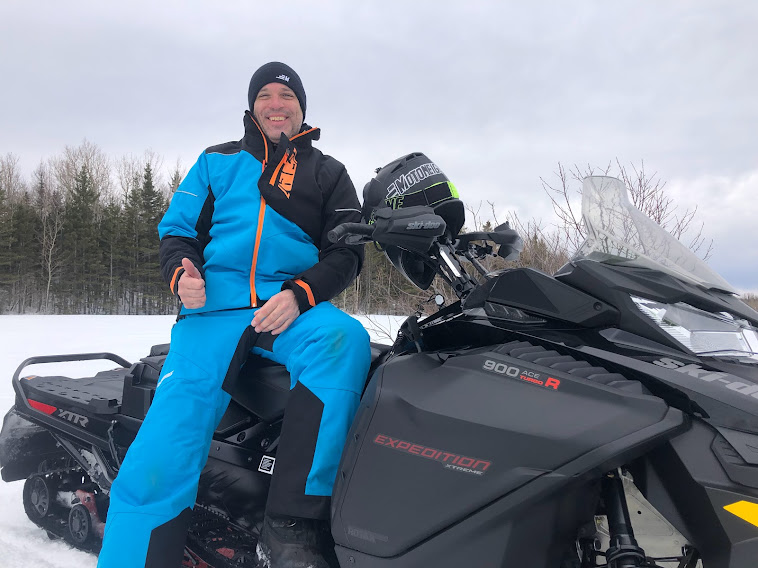 Conclusion
Some may say it's a good Swiss Army knife, but in my opinion it's more than that. I consider it to be THE hybrid machine since it is good everywhere. The combination of the two colors (black and red) is perfect and makes it look very nice. It is very comfortable, we don't feel the bumps much, it goes well in the turns and we can easily have a passenger by adding the seat designed for that. By the way, unlike the passenger seat on other BRP models, it is completely separate from the driver's seat. It's fun to ride in all conditions, it doesn't lack engine power, it has a HI/LO transmission so you can pull it if you want.The only small flaw I found is that the handlebar block is not adjustable without tools. I think it should be changed. In short, this is a purchase to consider if you want as much versatility as possible.