Finally my wish to test drive the LYNX RAVE RE has turned from a dream to a reality and as promised I will tell you about my observations to help you make an informed choice.
For those of you who read my first article, you will notice that my test drive changed my mind. There are several contradictions between my two articles, but don't worry, I will set the record straight. It's very interesting to see that I had a preconceived idea of this machine with everything I had read and watched about it and how wrong I was.
I went to the beautiful region of Bas-Saint-Laurent to do this famous test on the weekend of March 12, 2021.
Due to the rains of the previous days, my four colleagues from motoneige.ca and I had to go to the majestic Gaspesie Park, where the winter was still very present. The start of our trip was from a place called La Cache. We took the 595 and joined the 597 in Murdochville by the local trail that links them together.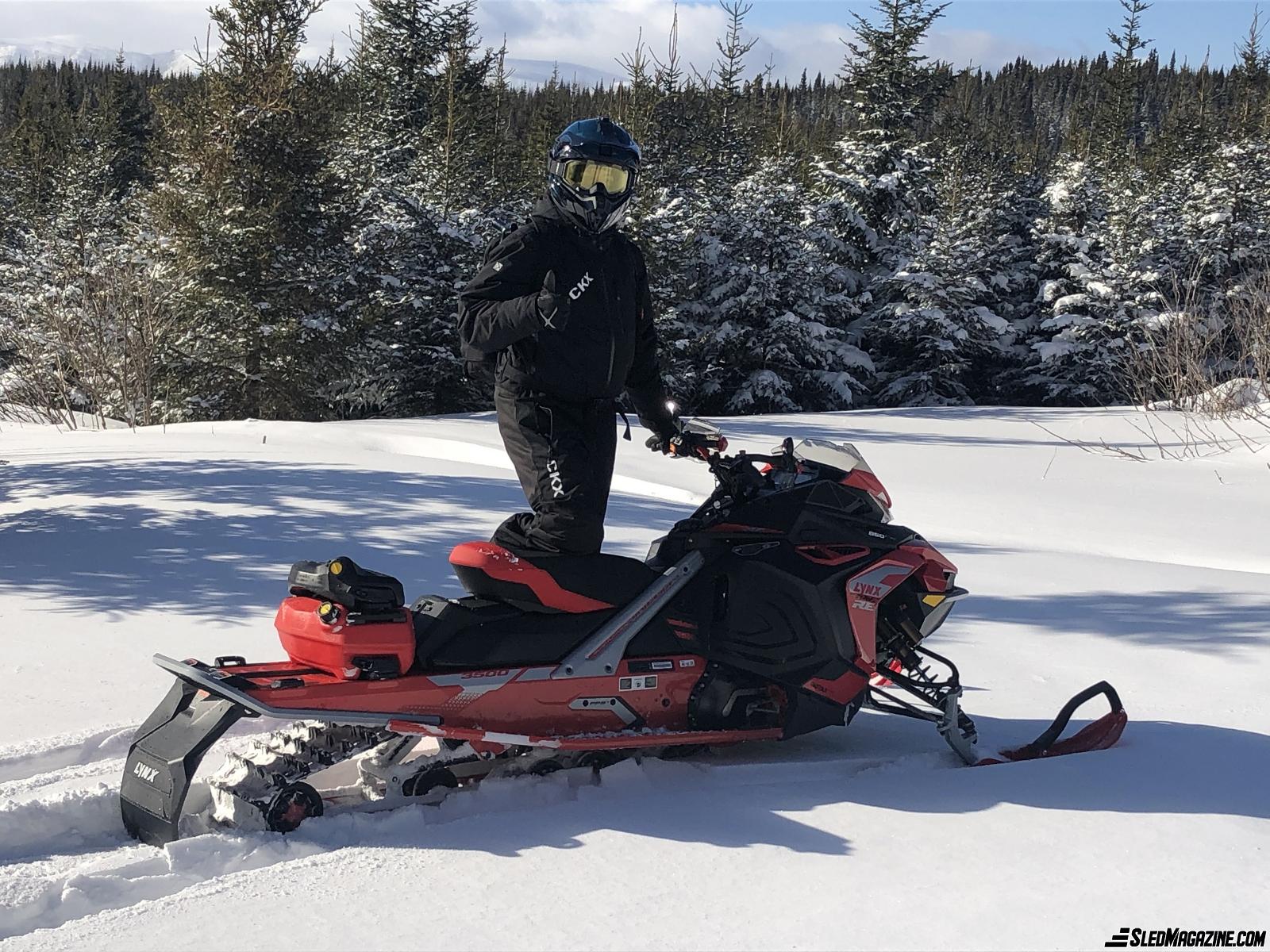 As I got on the machine and hit the gas, a few words came out of my mouth, which I will spare you here, because the church would not be happy. I can tell you that, at that moment, I was convinced that I was going to have a great time! With the smile on my face at the first stop, my companions could hardly understand what I was going through and I could see that they were eager to try it too.
In all my selfishness, I didn't lend it right away and pushed the throttle again so that I could get the nose up and continue on another little bit of trail with "the adrenaline in the ceiling". My level of enjoyment at this point is indescribable. It's been a long time since I've experienced this feeling. The last time was probably in the water slides in my youth.
A few kilometers later, I finally decide to change snowmobiles, but certainly against my will. The last few minutes sitting on this bomb had made me feel good, you don't know how. I was able to get back behind the wheel a few times over the weekend and every time the feeling and the same sensations came back. My colleagues had the same reactions as me and had the same smile on their faces. It's a sick machine!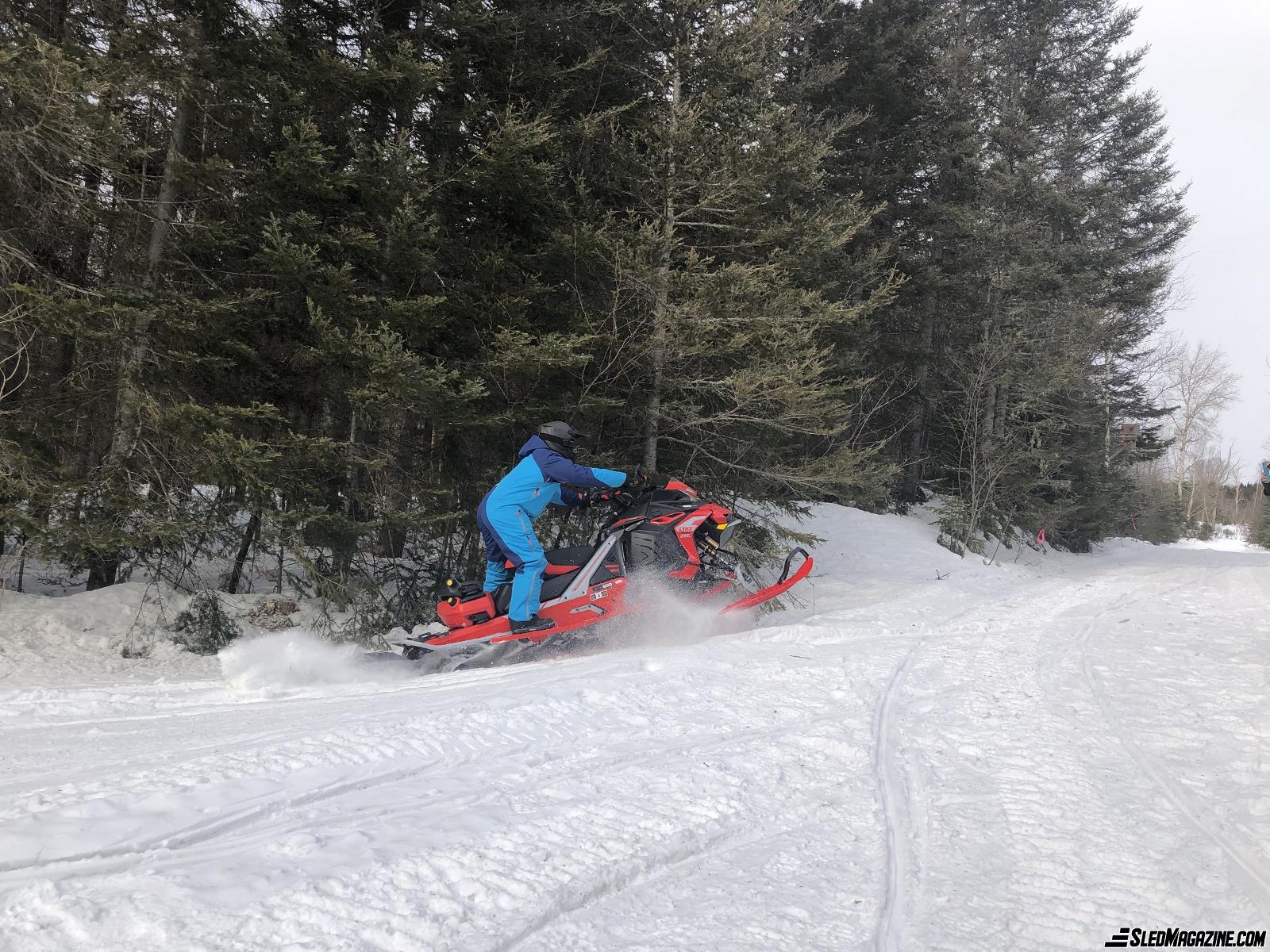 Just talking to you about my experience brings back the excitement in me, so if I come back down to earth and breathe a little through my nose, let's go back to the original question I asked myself in my first article (Read…), which is: where would this snowmobile fit in the BRP family?
Beware, contradictions are coming…
First of all, the Lynx is indeed a pimped machine and I would add that it is injected with steroids. It is made for drivers with a lot of experience. It is a raw, sporty, powerful and aggressive beast.
It is not classified in the right category of snowmobile in my opinion. It is not only a trail snowmobile. With its engine, its suspension, its skis that are wider than normal and its track, it is possible to be elsewhere than on trail. Our tests proved it. With a ski width that would be less than its 42.2 inches, it would be even better for those who want to have more control in the snow.
In fact, it would take its own category which I would call: MonsterSled (racing, Snow Cross, semi-off-road, trail and ultimate trail).
The mix of two snowmobiles (Mxz XR-S and Renegade XR-S) in one bag that I mentioned is no longer true either.
It has its own DNA and is not comparable to anything I know of from BRP. It is indeed a cousin, but a very distant one.
In conclusion, after riding between 50 and 75 kilometers in total during the weekend, I can say that this is the kind of machine that we take on Friday night or Saturday morning to go and release the bad mood of our work week, ride a few kilometers and come back to park it after. A therapy.
To go for a quiet ride with your spouse and friends, it's not suitable. It would take this machine plus another one, but it's getting expensive to have two.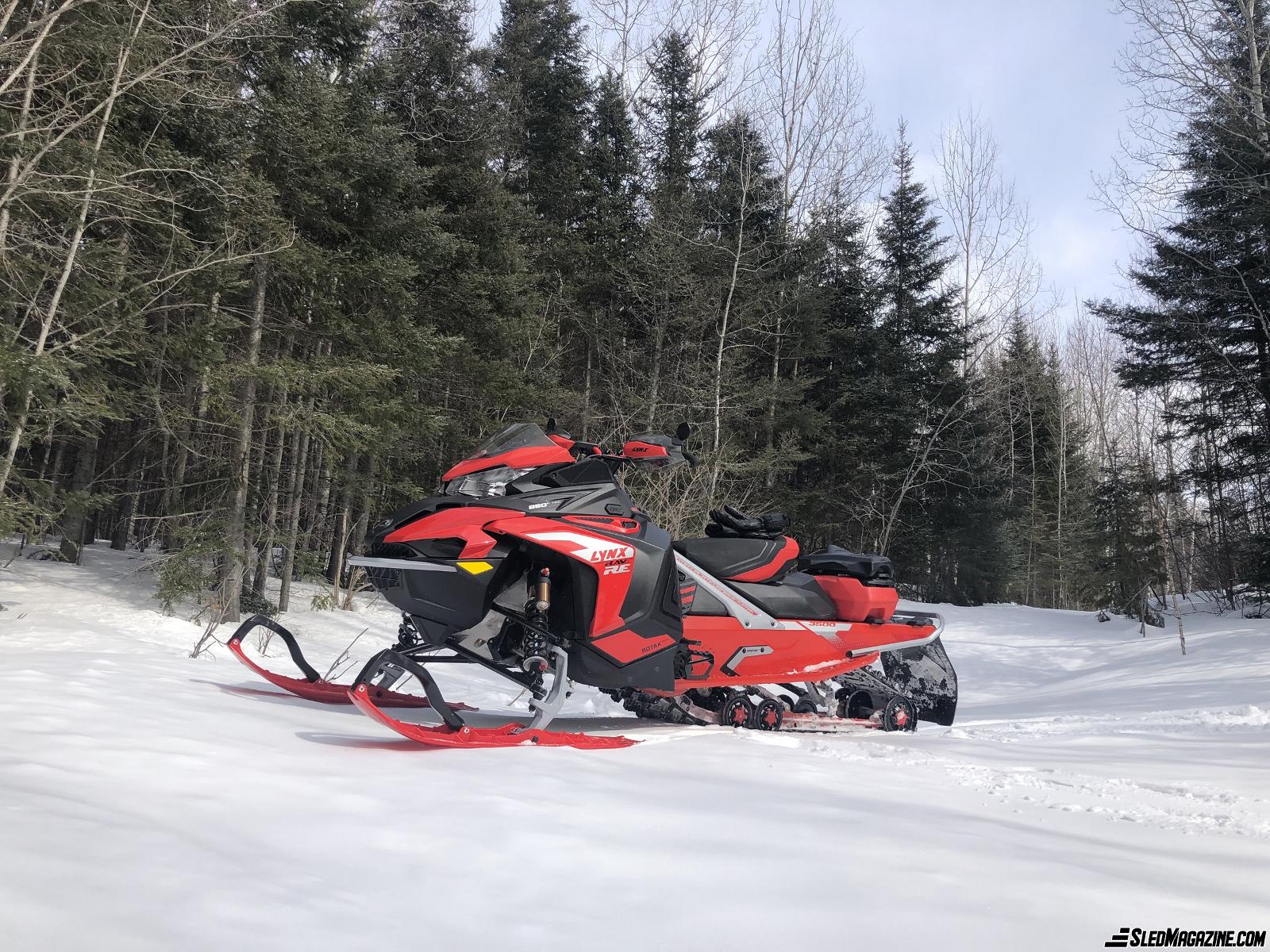 So I think that if, like me, you like to do several kilometers of trails in a day and in a season, it is not an appropriate choice. Also, comfort is not its strength.
On the other hand, if you love the adrenaline rush of acceleration, sporty and active driving and you only do a few kilometers, then go for it, you will be greatly served!
So, if I had to change next year, it would no longer be my choice, even though it is an exciting, extraordinary, unique machine and provides an incredible adrenaline rush. Have a great end of season, folks.