I could fill an article with the snowmobiling challenges experienced by many of us this winter. From supplier and sled delivery delays to destination / accommodation limitations, getting dressed at the truck and trailside dining, this season had many unwelcome twists. We all made the best of it, let's move on to the excitement of a more normal next year.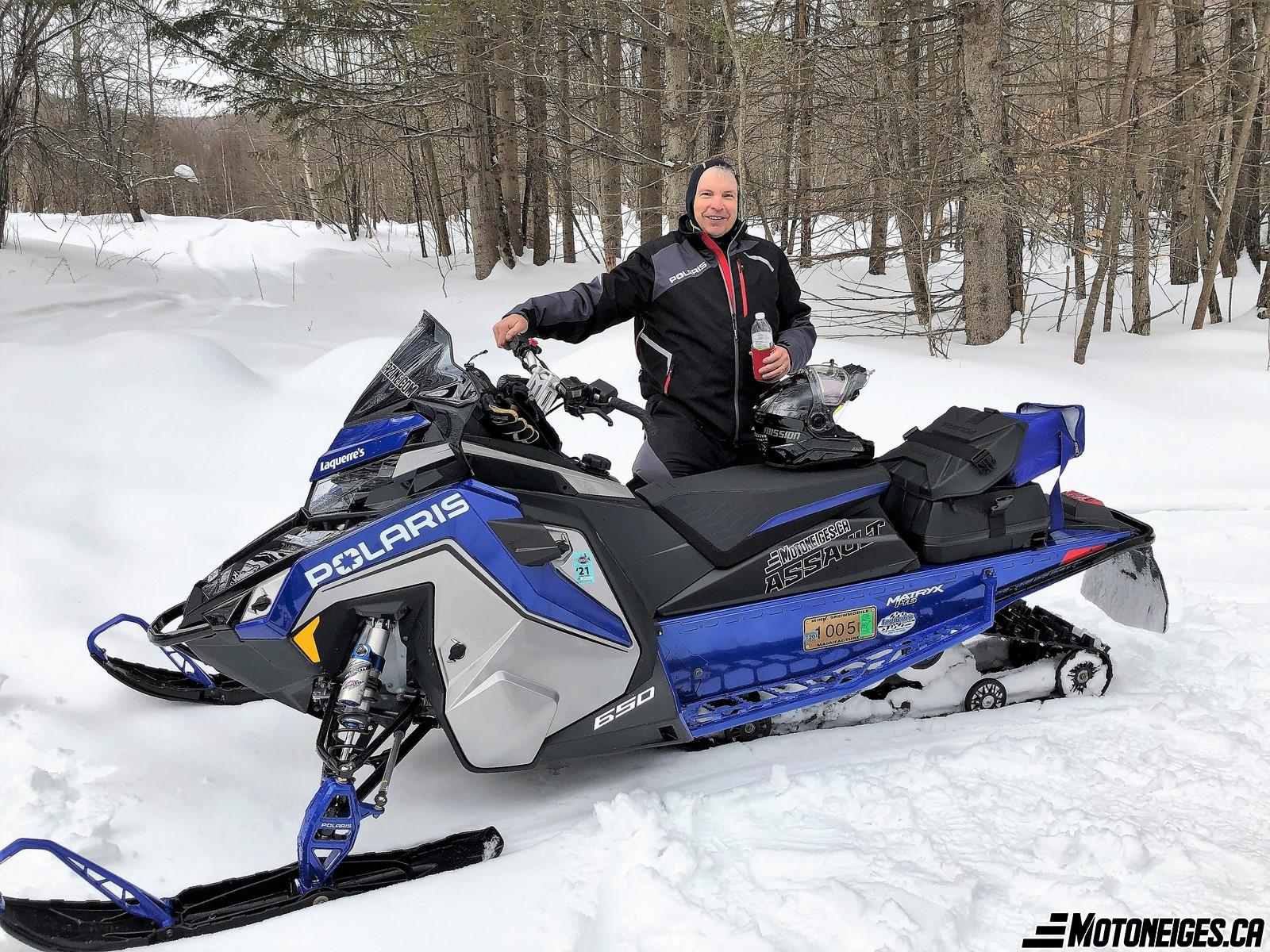 This article is about the sled, so in a random order of 2021 Matryx observations, here we go!
The 2021 Polaris 146 Matryx Switchback Assault draws from the past in a positive and modern way.
When we selected the 146 length Matryx it was with our typical and expanding riding environments specifically in mind. Quebec's off track logging roads and the untracked deeper snow adventures that were becoming more prevalent in my riding groups snowmobiling ventures were to be the 2021 testing grounds of this newest Switchback Assault.
We picked the 146" Assault for its uncoupled IGX rear suspensions design which allows it to get up on top of deeper snow more efficiently and stay on top with a bigger floatation footprint. With border crossings remaining closed, our trial goals quickly became significantly altered. More on the surprising revelations that resulted, to follow.
First let's talk about the refined beauty of Matryx.
In 2021 a Polaris has really become artwork. The utilitarian body panel shape and lines that began with the introduction of the RUSH model in 2009, originally looked like they were laid out with a straight edge around the components below that needed to be covered. While the modern era Polaris identity from that original RUSH shape remains, it's all new and refined in the Matryx.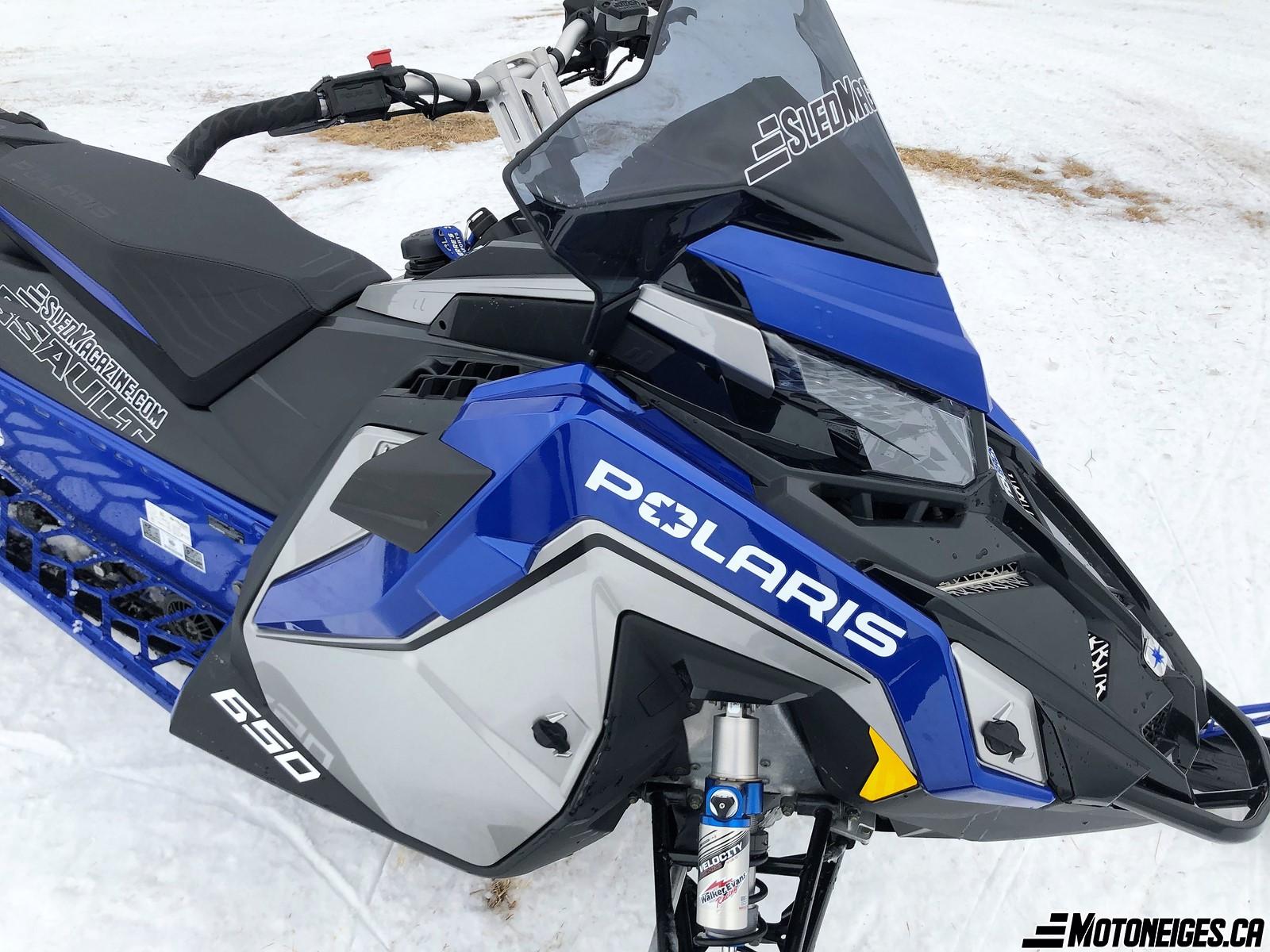 Matryx panels have been massaged, detailed, sculpted and trimmed to waterfall one layer to the next in a way that creates a depth of design that intrigues and satisfies. This depth of design is further accented by Polaris' industry leading automotive paint quality and the deep eyes of the second generation LED Night Blade headlight system.
Polaris offers a full palette of available colors options though their first in class springtime only Snow Check program. With a Snow Checked Polaris, they don't decide the color combinations, you do! With a simple click you can keep changing the color until one grabs you as being perfect.
Whether under shop lights, the glow of sunrise, sunset or any light conditions between, the Matryx is a beauty of fit, finish and contour.
The 2021 Matryx is not just beauty, it's also brains
Our 2021 Matryx was outfitted with the 7S gauge package. Of all its information and formatting capability, here's what I liked most. IT'S SO EASY! Yes, it can be used and manipulated to its deepest capability, but it can also be enjoyed and appreciated in the simplest of ways with limited operator capability.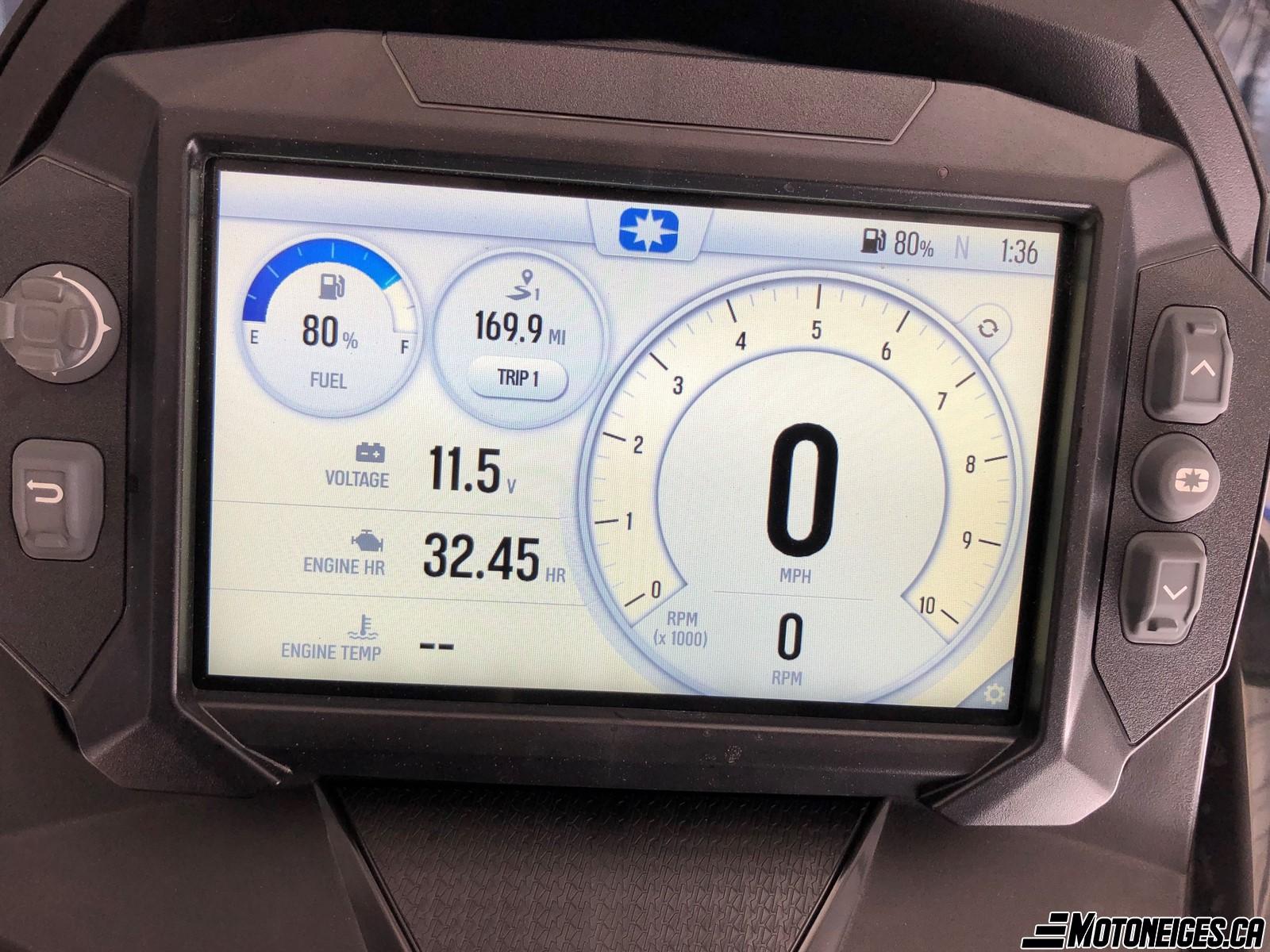 Snowmobilers have wanted the attributes of big and bold in a gauge package for a while. I consider myself among the simplest of users. I stick to the basics and configured the display to show me the information that I am most interested in having easy to read and access. The touch screen of the 7S package make gauge information configuration super easy. And the new left hand control puts switching between information displays and the loaded GPS mapping just a thumb press away. And the GPS data gets more detailed and accurate with each update. Jackpot!
With the extensive information capabilities of the 7S it might be easy to overlook the introduction of the Smart Warmer system. Hand and thumb warmers set to your personal preference, that stay consistently your way regardless of engine RPM.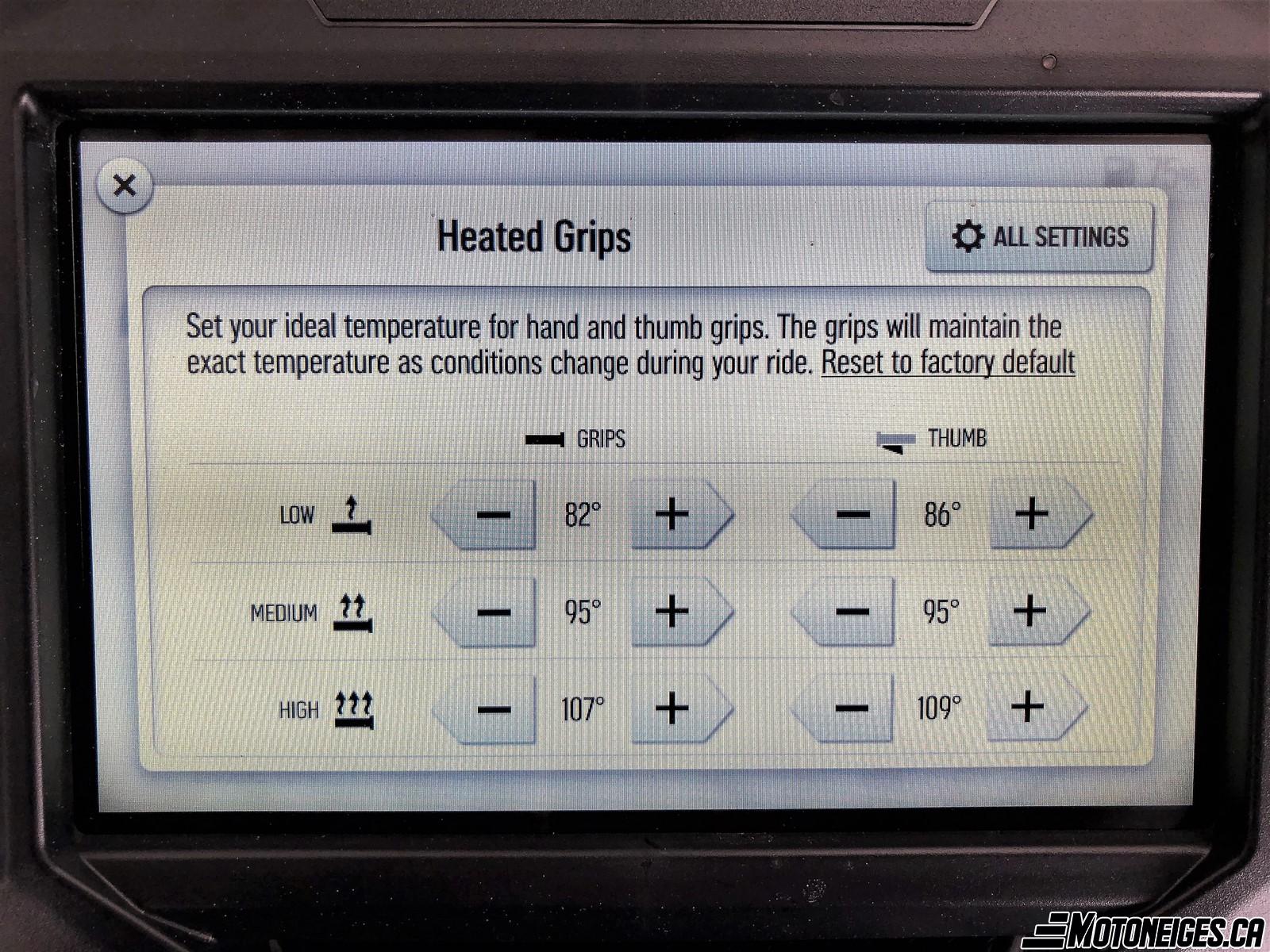 I chose to set my low temp to a gentle warm, the medium setting to maintain warm on a cold day and I set high as the boost me up setting to quickly get my hands and fingers back into the game for my medium or low settings to take over. It's easy and all yours. That's the point! For 2022 you can have the SmartWarmer capabilities without the 7S gauge. Thanks Polaris!
The next thing that is quickly noted on the Matryx is the fit and position of the rider. While mathematically pronounced, I personally found this rider position improvement to be almost invisible. And that is a true beauty of Matryx. It didn't feel drastically different, it just felt RIGHT.
Every influence and control that you wish to have over balance and handling is right there in you.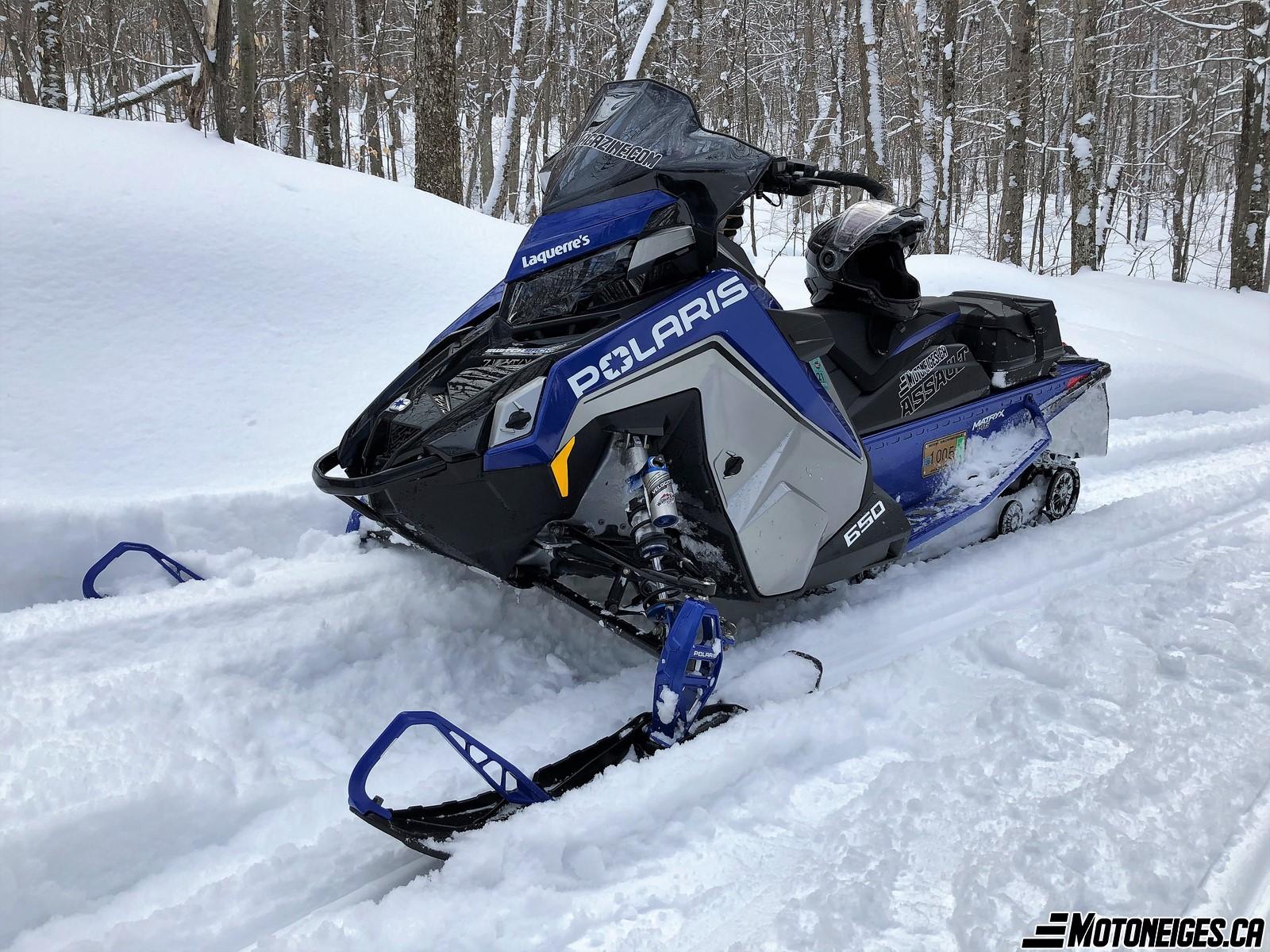 It is not necessary to reposition to get into the right posture, you are already in it. Some riders have mentioned that the seat material felt slippery to them. I did not feel this sensation, but what I did appreciate was the density profile of the seats foam. My derriere found it to be just right for long distance comfort or aggressive compressions.
We selected Polaris' new Patriot 650 Patriot engine to power our 2021 Swithback Assault 146.
With the introduction of the Patriot 650, our performance experiences and proclamations from last year's long term trial are even more relevant.
2020 Polaris 600 XC 137, Long Term Trial Realities
Here's my opinion "Your ego or elevation may need an 850 level of performance, but your thumb, riding environments, better judgment, budget and eyesight probably do not".
With the 650 Patriot option, I was taken back to the early 2000's when Rotax offered 600, 700 and 800 motor choices. At the time, in the opinion of many including myself, the 700 was the sweet spot, more than the 600 and less than what you didn't really need in the brute force 800. I think the same is undeniably true with Polaris' 650.
The newest Patriot offered me immediate response with impressive and sustained mid range pull to 80mph with top end of 90 mph in controlled settings.
Another pleasant and economical reality of the Patriot 650 is regular 87 octane fuel calibrations and reduced fuel and oil usage.
On a recent, hard trails, moderate pace ride, my Polaris VES oil use was only 1 quart for 170 miles (300kms per litre). Under those conditions, that would have been an oil range of more than 550 miles (900kms) on less than a tank full. Impressive!
The 650's fuel consumption was also impressive yielding a 170 mile (270kms) range under easy pace conditions and 140 miles (230kms) with a thumb thrashing more aggressive pace, calculated on using only 11 gallons of the Matryx' 11.5 fuel tank capacity. For a first year motor, offered with a Snow Check 4 year warranty, that is more than impressive.
At the beginning of this review I mentioned the changed nature of our 2021 Switchback Assault 146 trial. While we hoped for deeper snow traction, floatation, handling and lift evaluations, trail riding performance in Vermont is what this winter of COVID limitations allowed us to evaluate. What began as a disappointment resulted is a very interesting evaluation and discovery.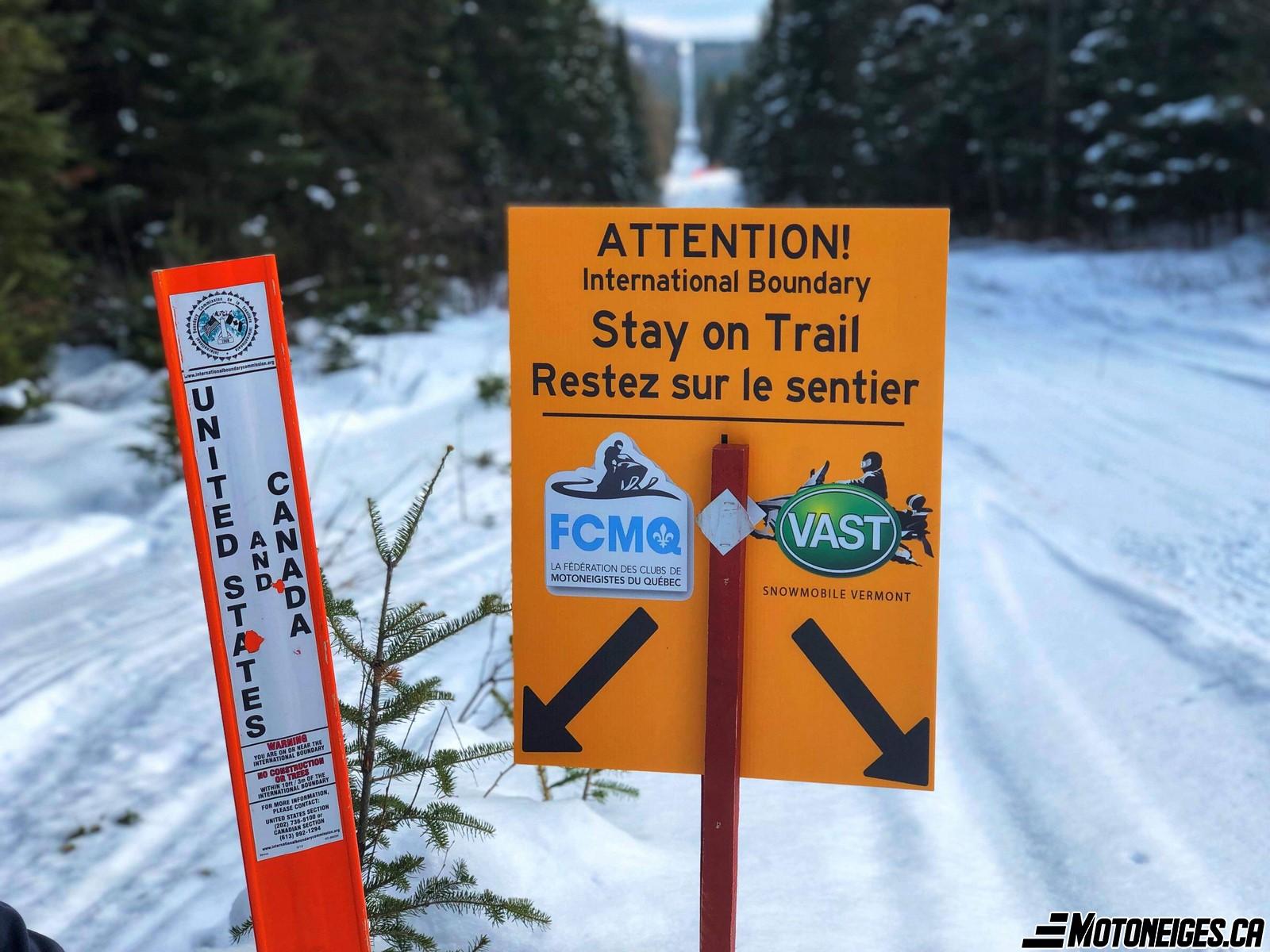 This was the closest our Matryx Switchback Assault was able to get to Quebec trails and friendships this winter
We were not looking for it and didn't expect it, but we were very impressed with the narrow trail and tight turning capabilities of the 146 length. It truly turned out to be an unlikely hero of trail performance. The Switchback Assault may just be the truest crossover hybrid on the market.
We attribute this pleasant reality to several key and unique features of the Switchback Assault.
The front width, is Polaris' typical trail sled 42.5" (108cm) center of ski distance.
The IGX 146 rear suspension is a tipped rail design which keeps the last 6"+ of track slightly elevated off the ground making it easier to pivot and turn.
Our selection of the Storm 150 track. The Storm 150 design gives 1.5" of traction in the center with 1.25" at the edges. This design has been previously experienced to effectively release bite energy in the corners, again making it easier to turn.
What's very interesting is that the 3 things above are a combination that is unique to Polaris.
For 2021 our Storm 150 track was the pre studded ICE Storm model. While the additional traction provided is not as effective as the traditional style Mack Studs that we have used for the past 6 years, we think that the ICE series of tracks should be an option on all Polaris'
The Walker Evans Velocity shocks were consistent in their performance. I'm usually not a fan of counting clicks, but 2 clicks softer or firmer make a noticeable compression difference. 2 clicks softer until you find perfect trail comfort or tighten up the spring preloads and make it 2 clicks firmer until it will really eat some trash. Adjustability is up to you.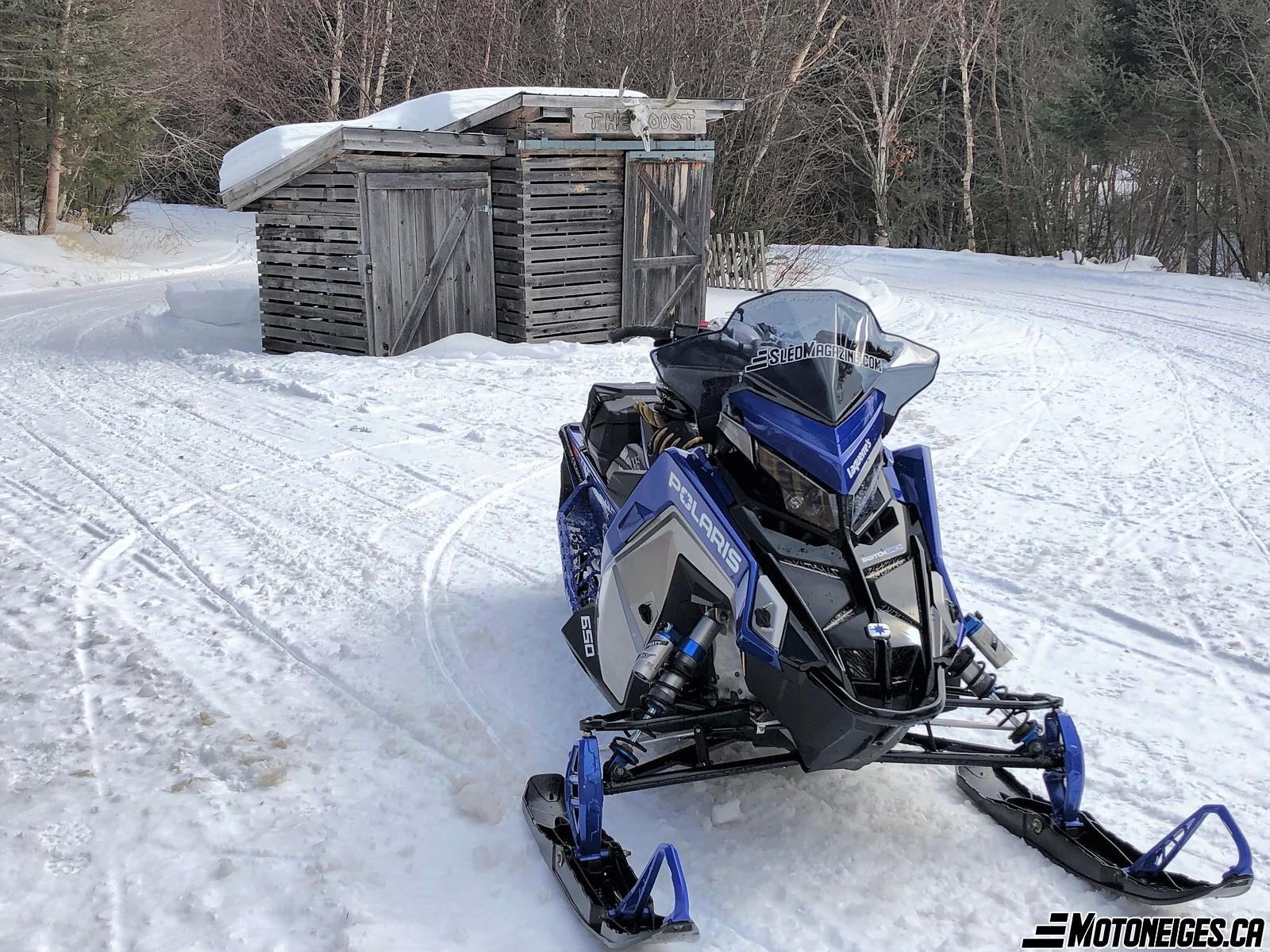 Throughout my on trail experiences, I found that the Assault 146 was as or more sure footed, capable and confidence inspiring as any shorter length track I have ever ridden. All with the additional length benefits of bridging trail bumps better and the uncoupled IGX suspension letting you get the front end up to take on the big bump impacts better.
The additional length of the 146 IGX also had noticeably greater braking capabilities. Push you towards the windshield kind of braking performance all with one finger. NICE!
What this all means to me, is that in addition to the anticipated and likely deeper snow capabilities that I did not get to experience this winter, the Polaris 146 can be legitimately considered among the best of trail sled options.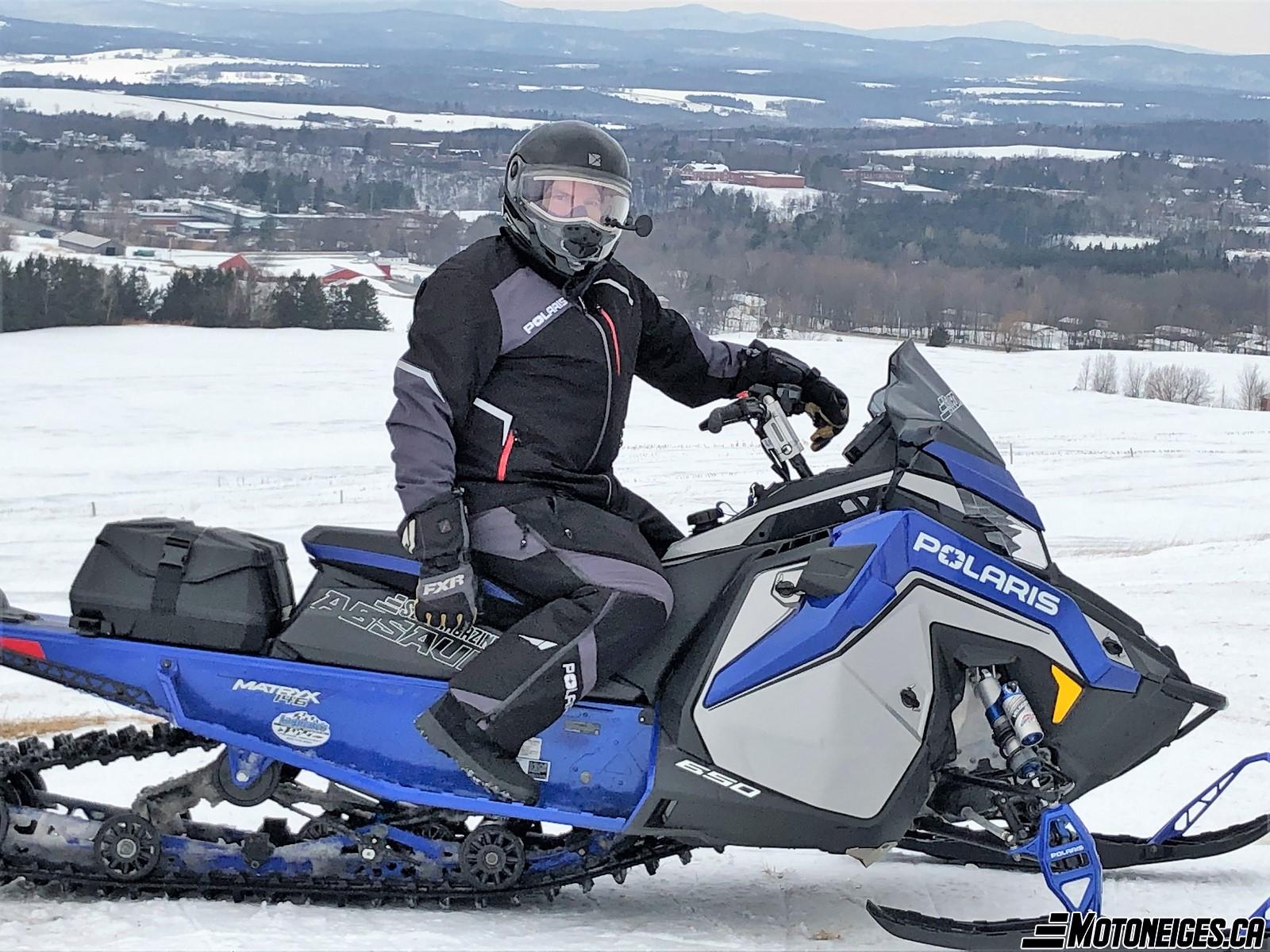 This was the pleasant unanticipated surprise to my COVID challenged, condensed and consolidated 2021 trial. I would have never picked this Matryx model for a trail only mission, but given what I experienced, I would "without hesitation" select it for just that.
Polaris Matryx Switchback Assault, A TRUE TRAIL CAPABLE HYBRID!
Our special thanks to Polaris and Laquerre's Marine and Sports Center in East Montpelier Vermont for their continued partnerships and support of our long term trials
THE BEST SNOW CHECK IN SNOWMOBILING ENDS APRIL 15TH, START CLICKING AND BUILD YOURS!