X-Team Jersey
Here is the description provided by BRP:
The Ski-Doo men's X-Team Jersey is a stylish V-neck shirt made from quick-dry, antibacterial, moisture-wicking fabric. It can function as a base or mid-layer for warmer days. This Ski-Doo jersey features an underarm mesh for greater ventilation and comfort.
I would advise you to use it as a base layer on colder days or as an intermediate layer on milder days. I must say that I didn't sweat with this jersey, which is important not to get cold. However, other underlays are still required in freezing weather. Genuinely nice color and clearly shows that you are driving a Ski-Doo.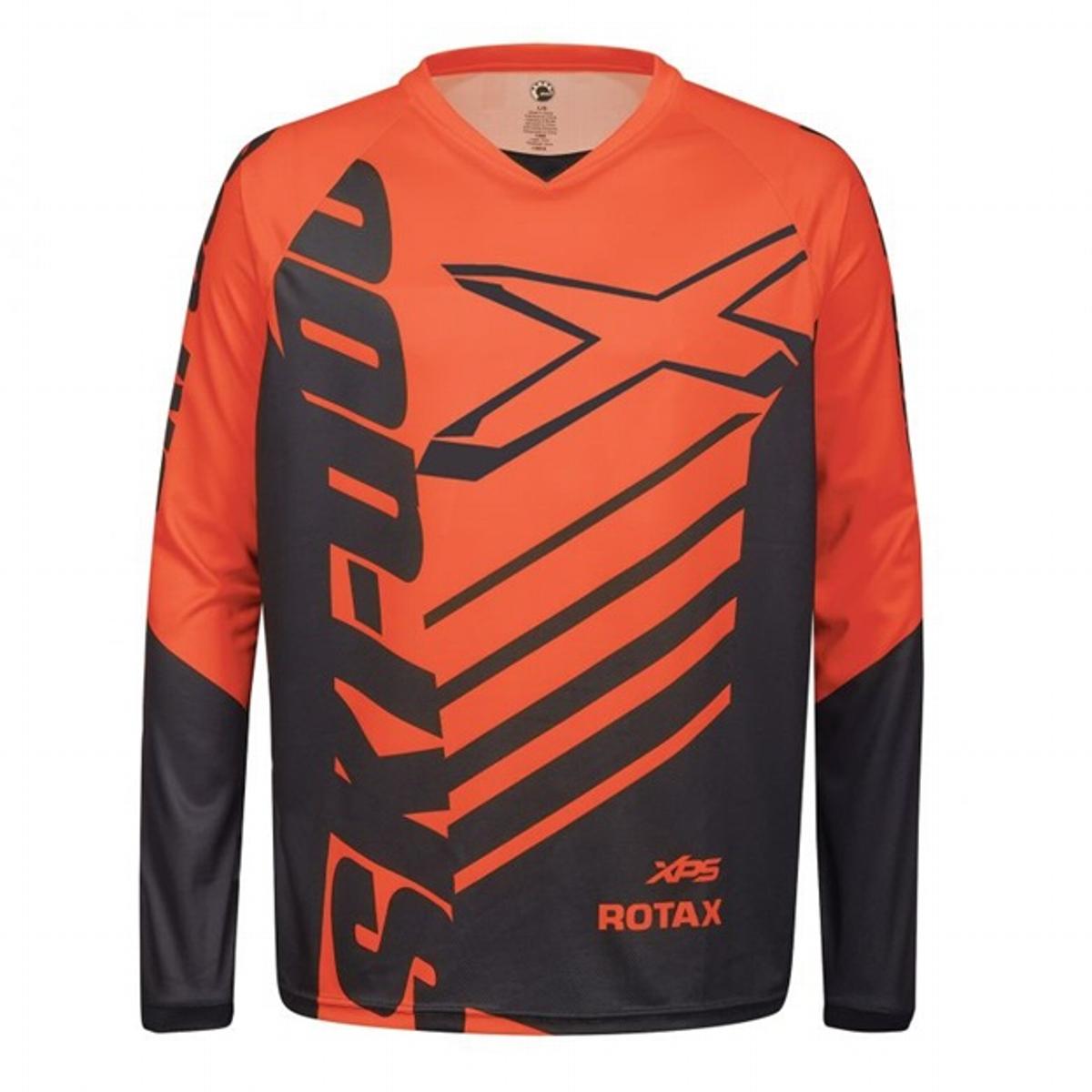 Thermal Socks
Here are the features provided by BRP:
Same thickness as competing thermal socks, but lighter, warmer, and better moisture-wicking performance. Thermolite† hollow-core fibers deliver new generation of warmth-comfort fusion. Polyester Thermocool†, nylon, polypropylene, wool.
When I put them on the first time in freezing weather, I was skeptical given their thickness, but to my surprise, my feet didn't get cold. After a while, they became slightly cold but not unpleasant, and my feet stayed dry, which is a paramount quality to keep my feet from freezing.
I no longer hesitate to put them on even in freezing temperatures. I even use it for my winter sports, such as cross-country skiing, snowshoeing, and skating.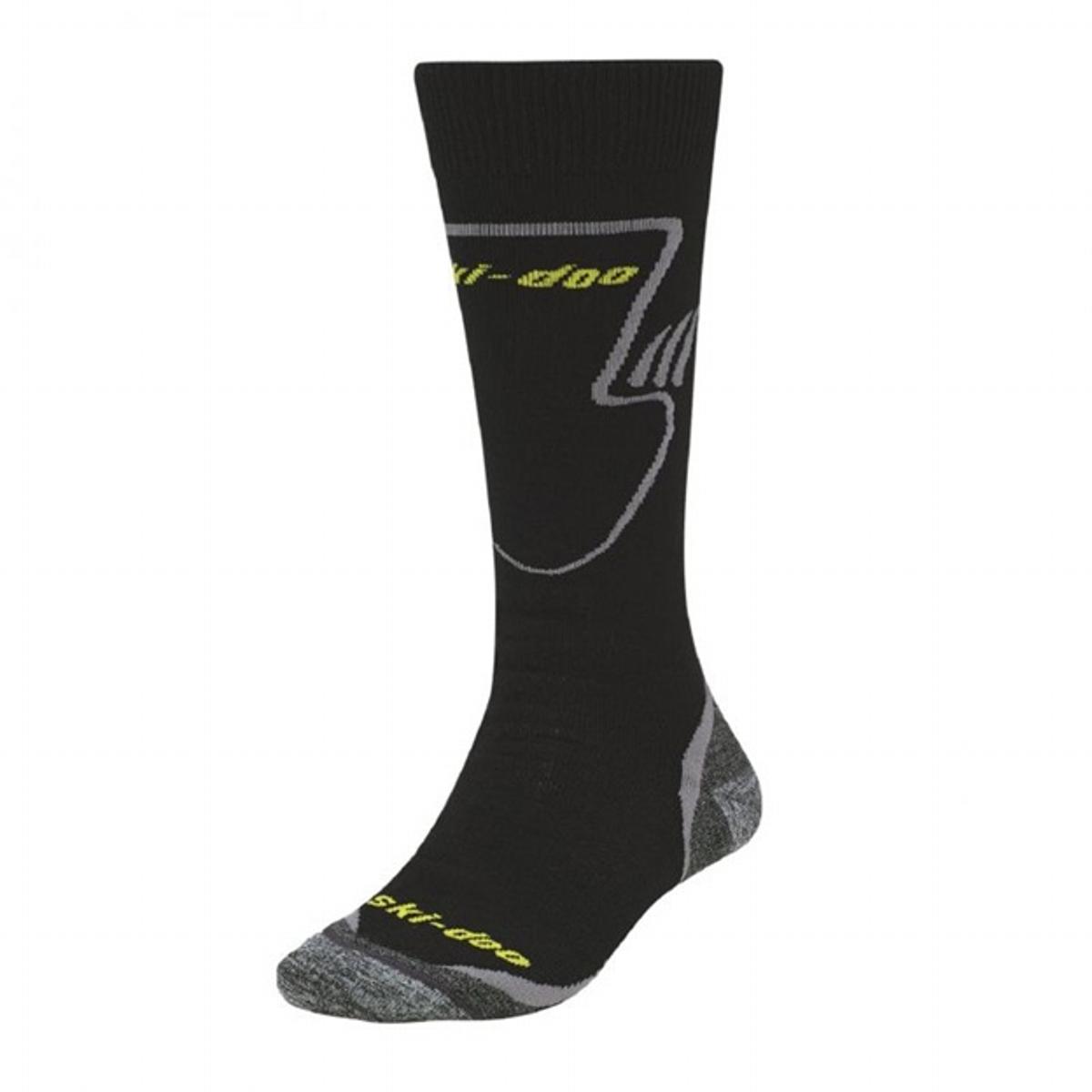 LinQ Cargo Box and SR 21 Bag
On the storage side, BRP offers a multitude of optional items in this area. Today I'm going to talk to you about the LinQ cargo box and the SR 21 bag.
The LinQ cargo box has a volume of 62 liters. It is rigid and watertight; my items and clothes have always stayed dry. On its own, it has enough storage space to go on a trip and bring more than you need. Also, the box complements the seating very well.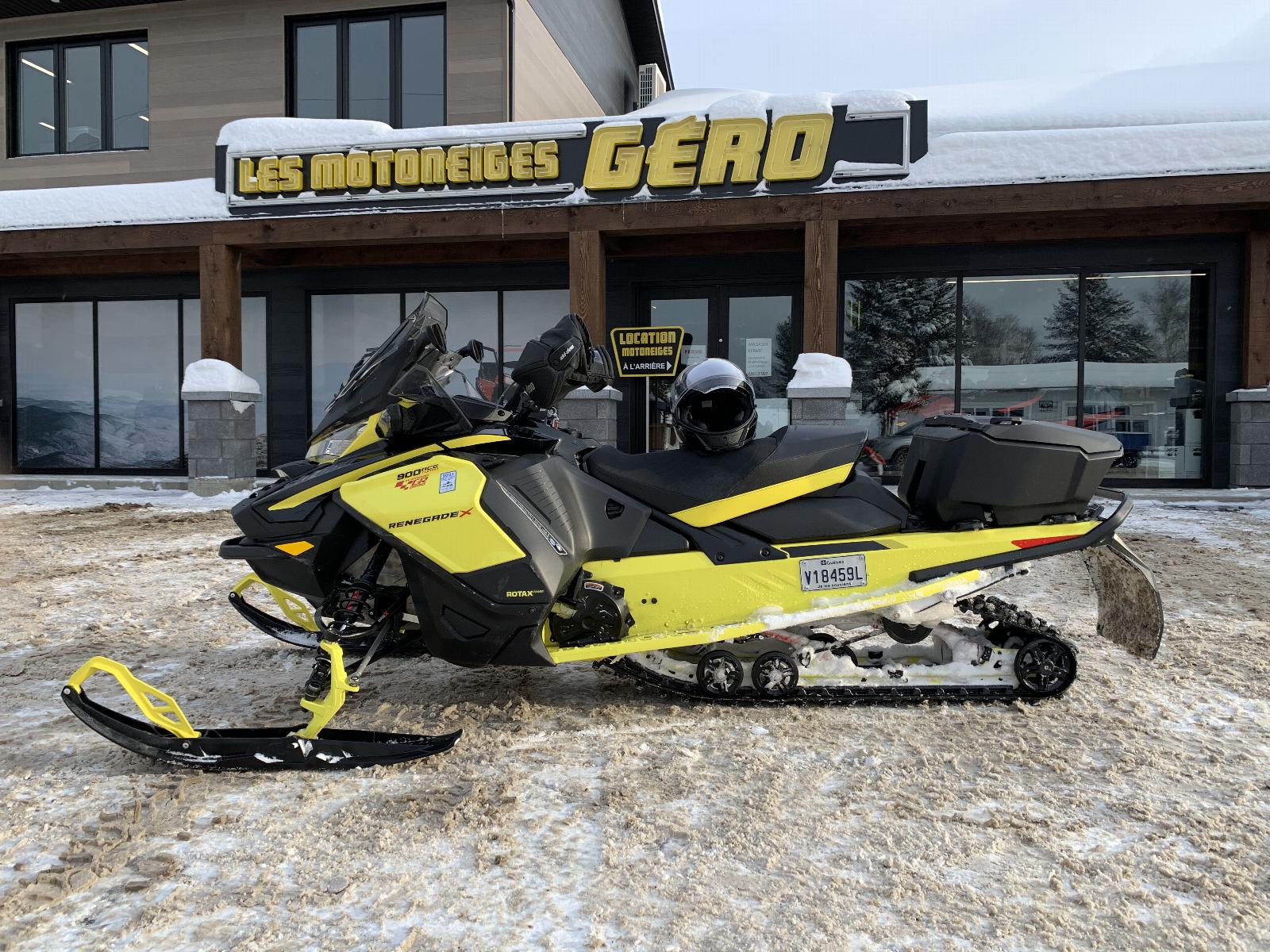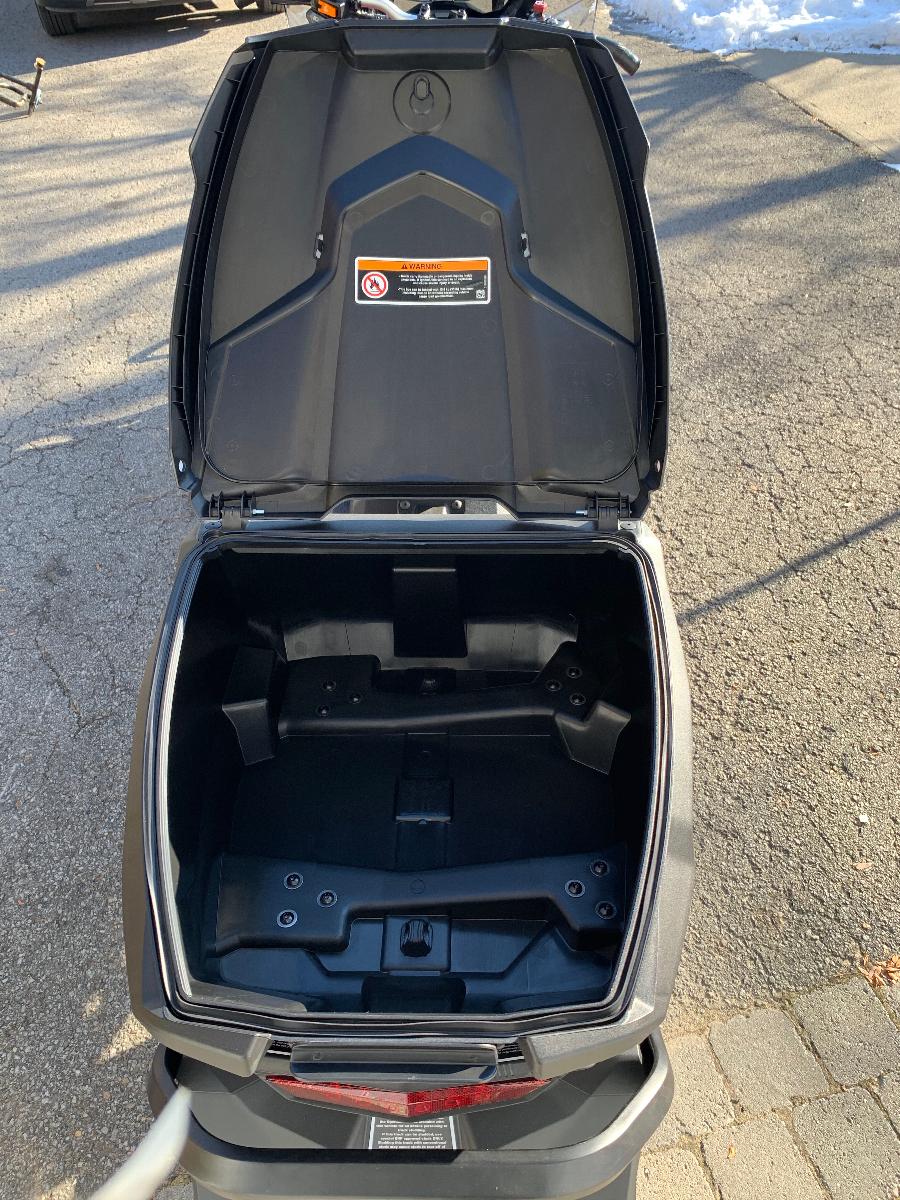 Additional LinQ fasteners can be installed on top of it for even more capacity. The spot is already marked to know where to install the fasteners.
This time I installed an SR 21 tunnel bag that is expandable and adds 21 liters. It, too, is entirely watertight. It is streamlined and does not obscure the rear of the snowmobile.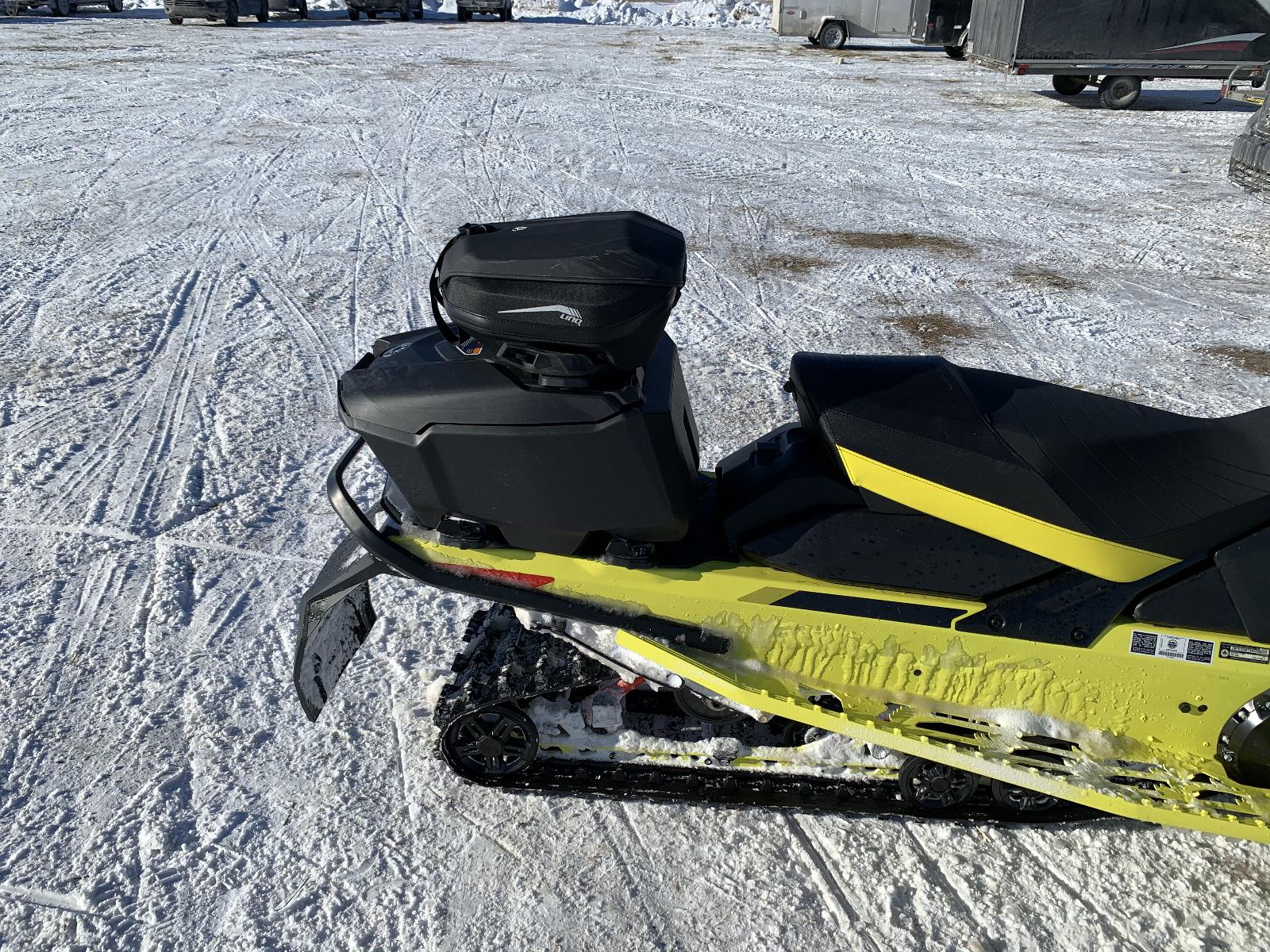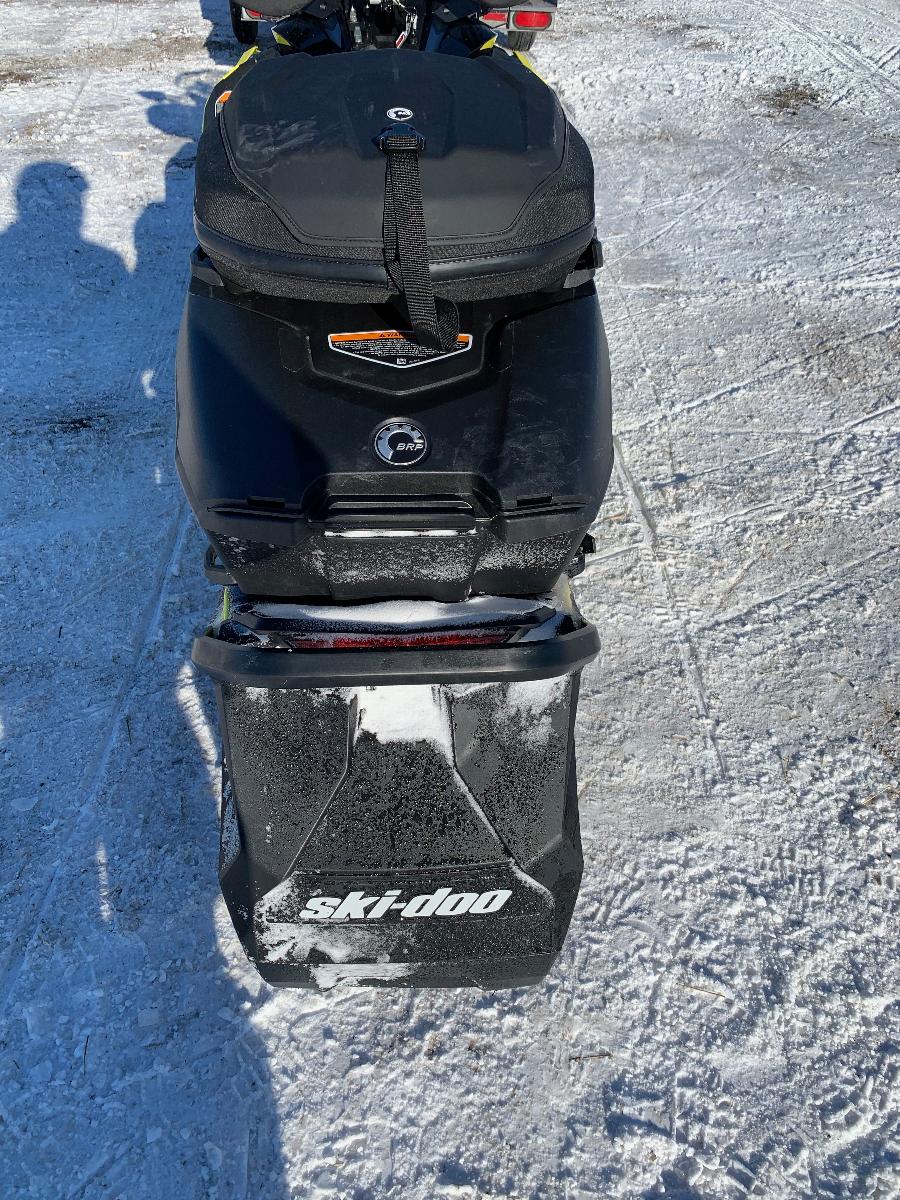 So, I end up with 83 liters of volume. Imagine how much you can bring! Plus, you can install any LinQ accessory that requires only one LinQ position.