For years, Klim technical riding gear has been at the top of the list for many riders heading out on sleds or dirt bikes. As soon as you put Klim gear on and get out in the elements, it's clear why so many people choose their products.
This year I got a chance to try some Klim gear in the rugged and unforgiving backcountry around West Yellowstone. One thing about West Yellowstone is that the temperature and conditions are always changing in the mountains. It's common to have a 50-degree swing in temperature throughout the day from -25 F in the morning to 25 F in the afternoon. With the big changes in temperature, deep snow, and varying mountain conditions, it's important to me to have the proper gear.
Klim Gear Tested
F3 Helmet ECE – Disarray Hi-Vis
Viper Snow Goggles – Deviate Hi-Vis with Yellow Tint
Storm Jacket – Hi-Vis
Togwotee Bib – Asphalt Hi-Vis
Fusion Glove – Black
Powerxross Glove – Black
Adrenaline Pro GTX BOA Boot – Black Hi-Vis
Klim Beanie – Black Lime
F3 Helmet ECE – Disarray Hi-Vis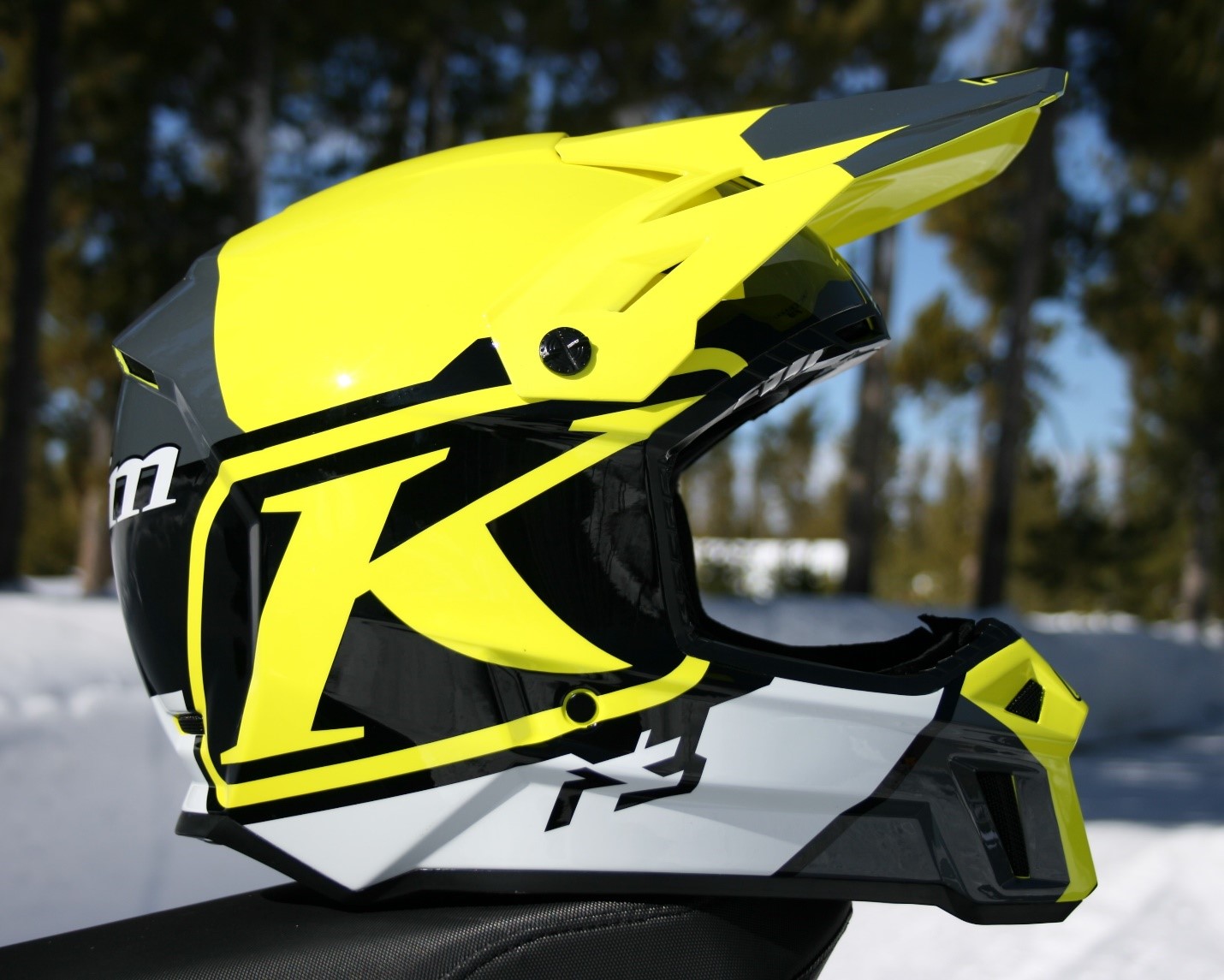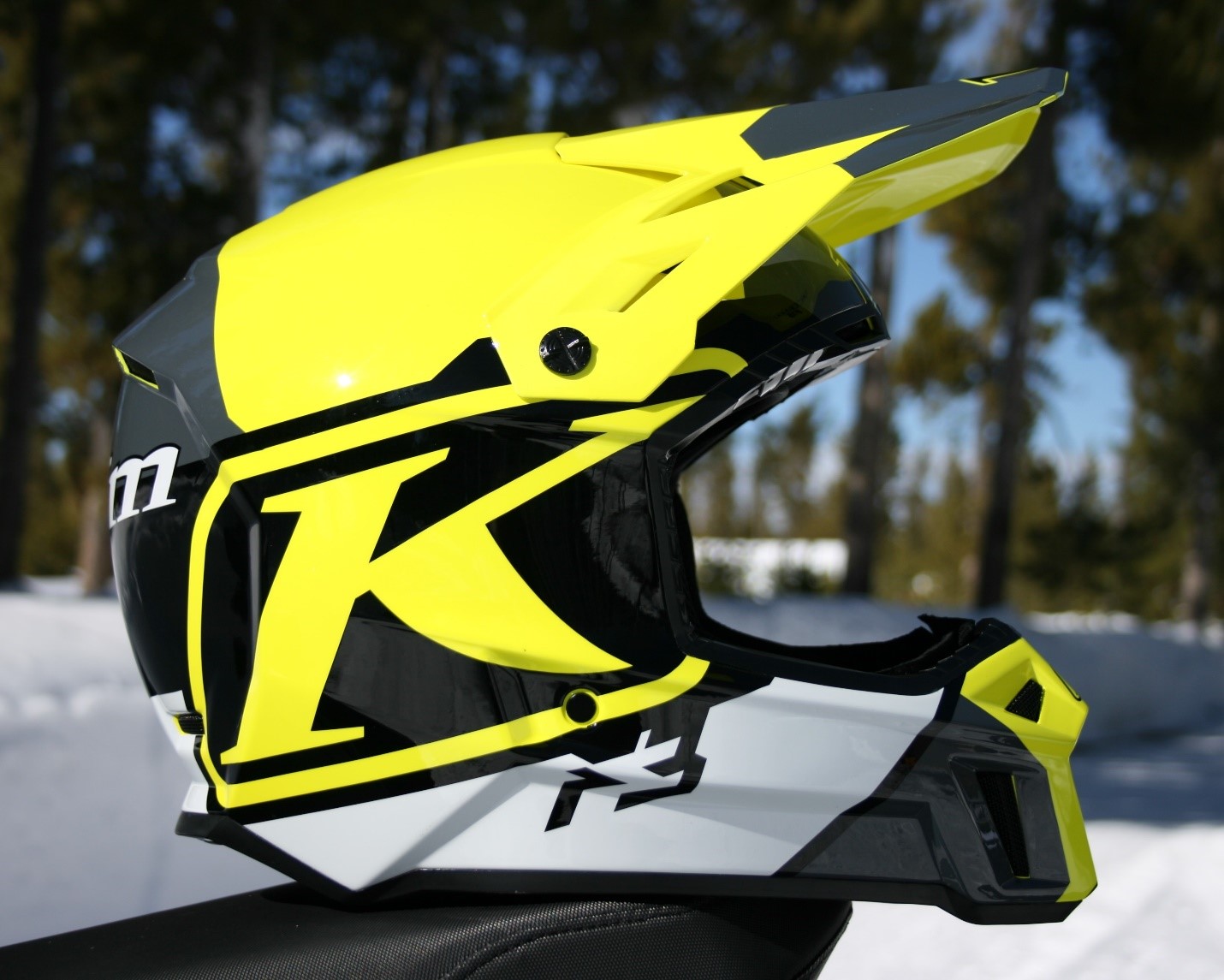 As soon as you pull it out of the box, you notice the quality and how light the Klim F3 helmet is. It has a stylish structure and design, with varying angles and tasteful graphics that make it really appealing. When I first tried it on, it was comfortable right out of the box and fit great. This was a relief because some of the past models didn't fit my head quite right, I had a tight spot on my forehead causing discomfort after riding a while. That has been changed and not only does it fit well, but the F3 helmet has been modified and enhanced.
Klim redesigned the interior padding to give the helmet more comfort while keeping the support and fit you would expect from a high-end helmet. They also removed some of the venting that was on the side with some of the older models, making it much quieter at higher speeds. Even though they removed some vents, the helmet doesn't lack venting when riding hard in warm conditions and isn't cold when blasting down the trails on the cold frigid days either. The F3 also comes with an easy to remove breath box that you can add to or take out in seconds, a nice feature with changing weather conditions or if you plan to use your helmet in both winter and summer like me.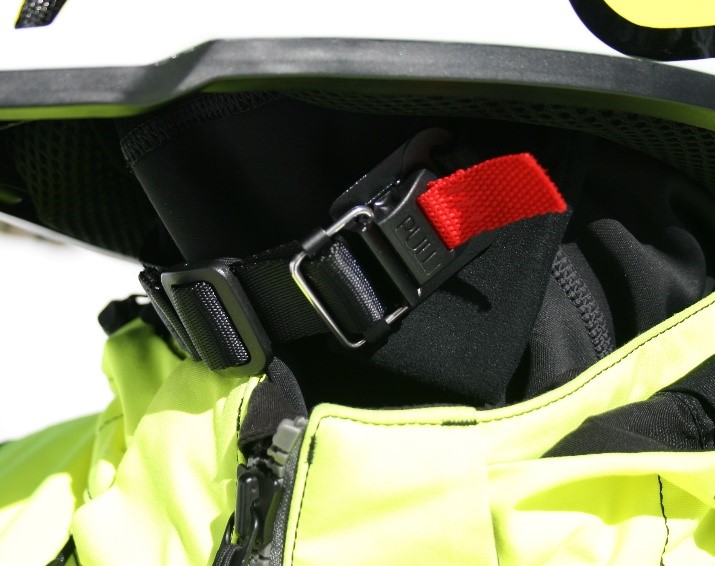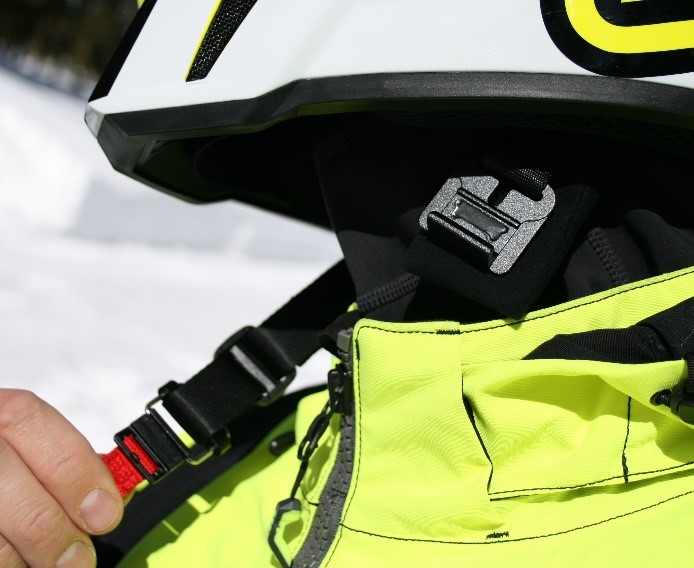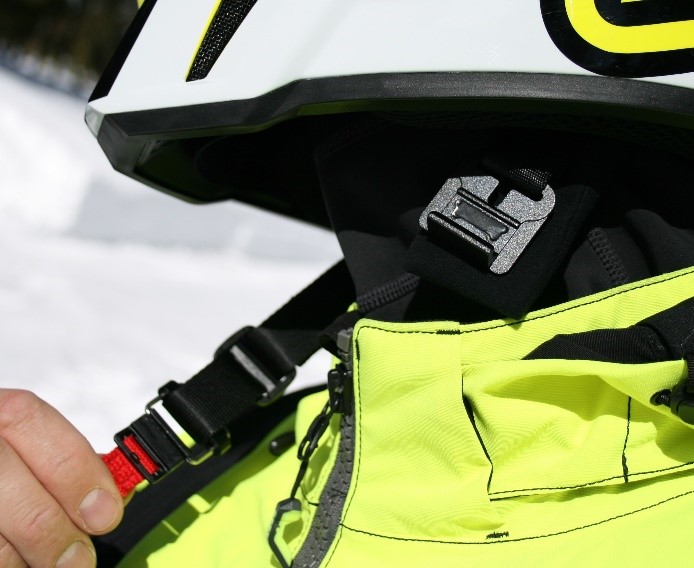 So many qualities of the F3 helmet are great, but my favorite feature is the Fidlock magnetic chin strap. This is a game changer in the helmet world. It's safe and secure when it's clipped together, and when you pull on the red tab, it unhooks the clip and you're out of the helmet. Once you adjust the strap for the first time, you're in and out of your helmet in seconds. It's so easy to use you can even put the Fidlock clip together with your gloves on.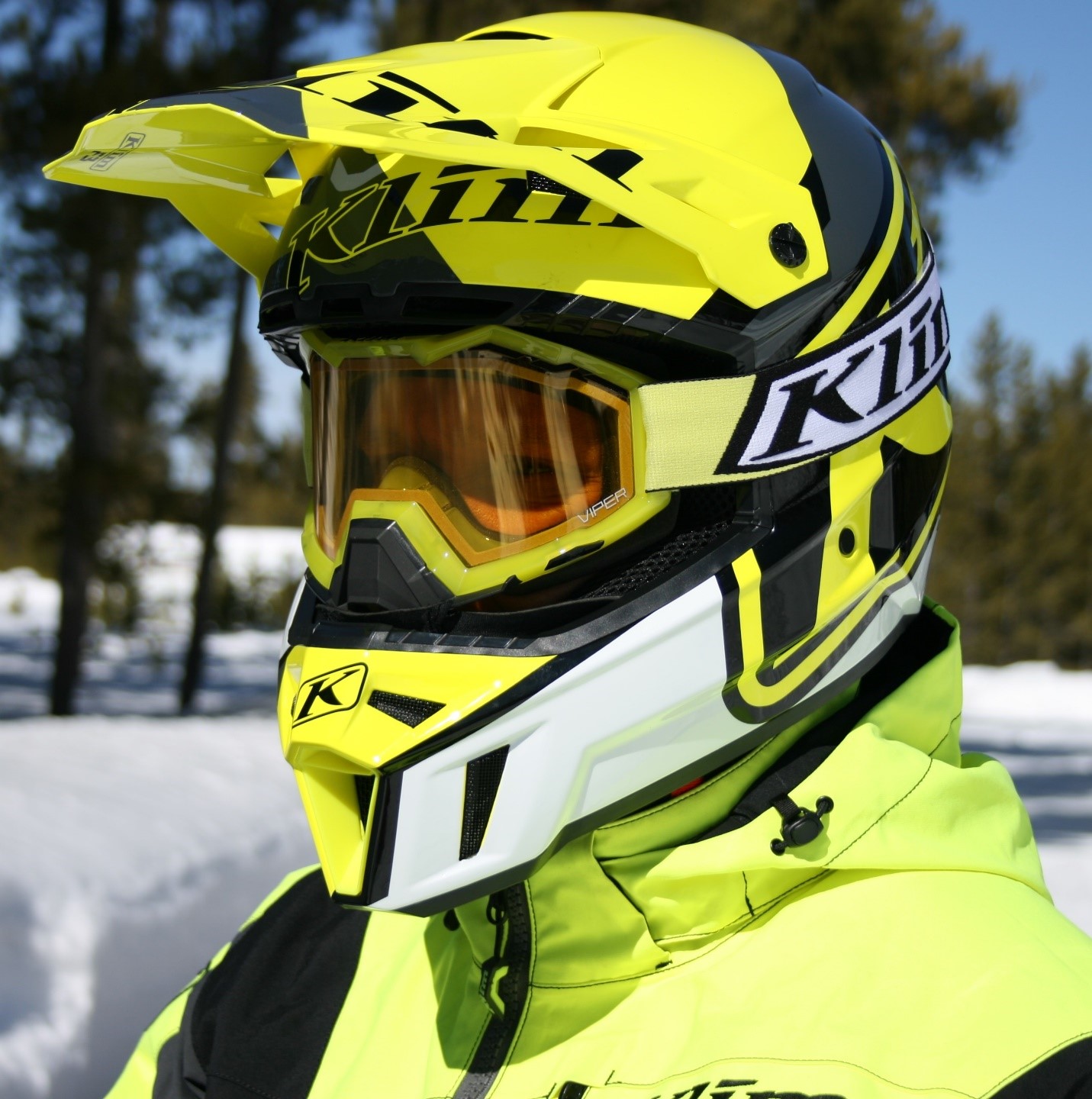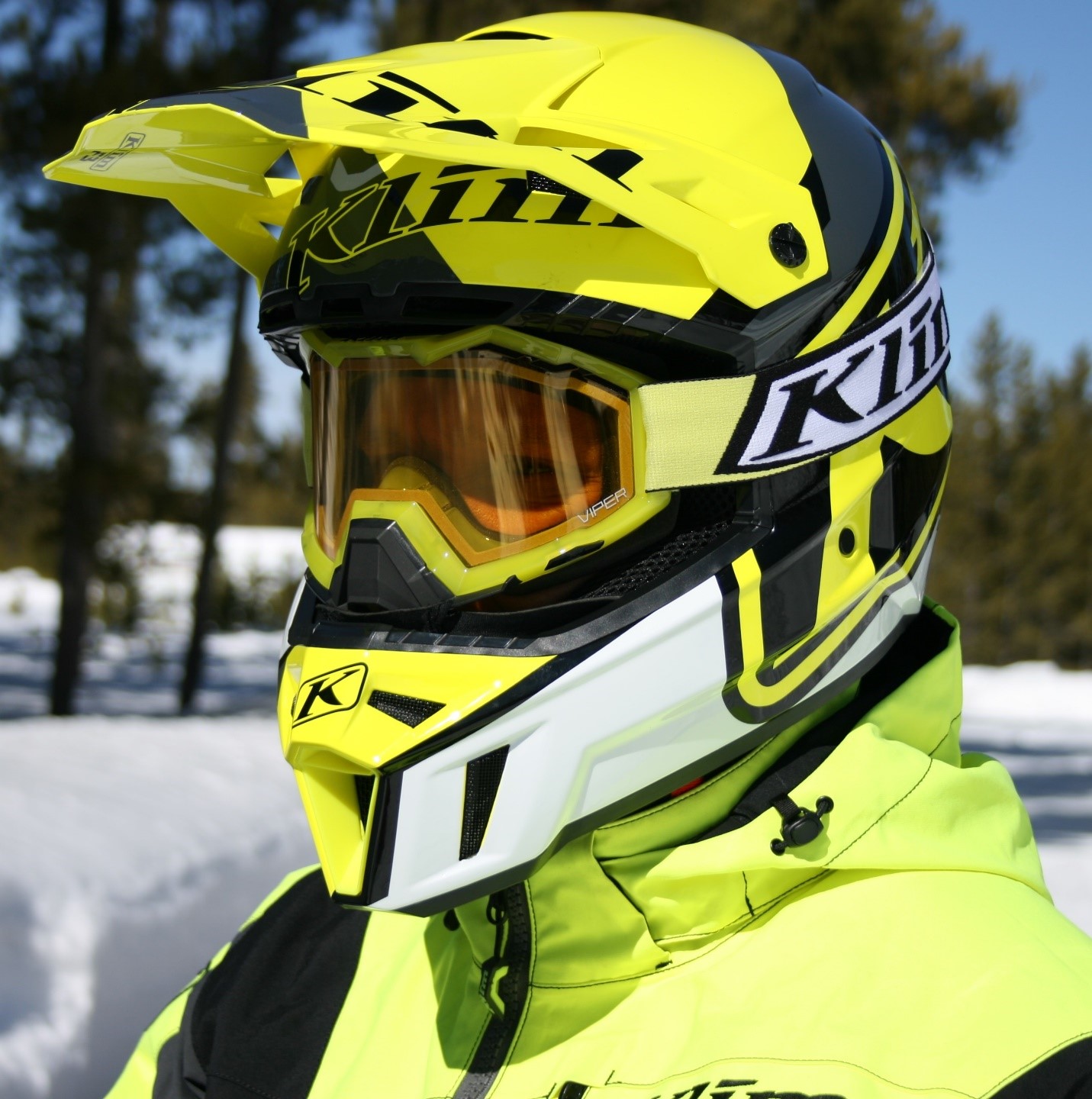 Viper Snow Goggles – Deviate Hi-Vis with Yellow Tint
The Viper snow goggle has been engineered to provide a great rider experience for all snow conditions. The fit between the F3 helmet and the Viper goggles was exceptional and didn't leave any cold spots during high speed trail rides with frigid temperatures. The ventilation and moisture management with the Viper were also great. I had no issues with fogging, even with a wide variety of temperatures. With a thin frame design, the field of view and optical clarity were great. They really let the rider see all the detail of the snow even in low light conditions, an important aspect of any goggle for me. The Viper also has two silicone strips on the inside of the goggle strap that kept it gripping the helmet even in snowy and cold conditions.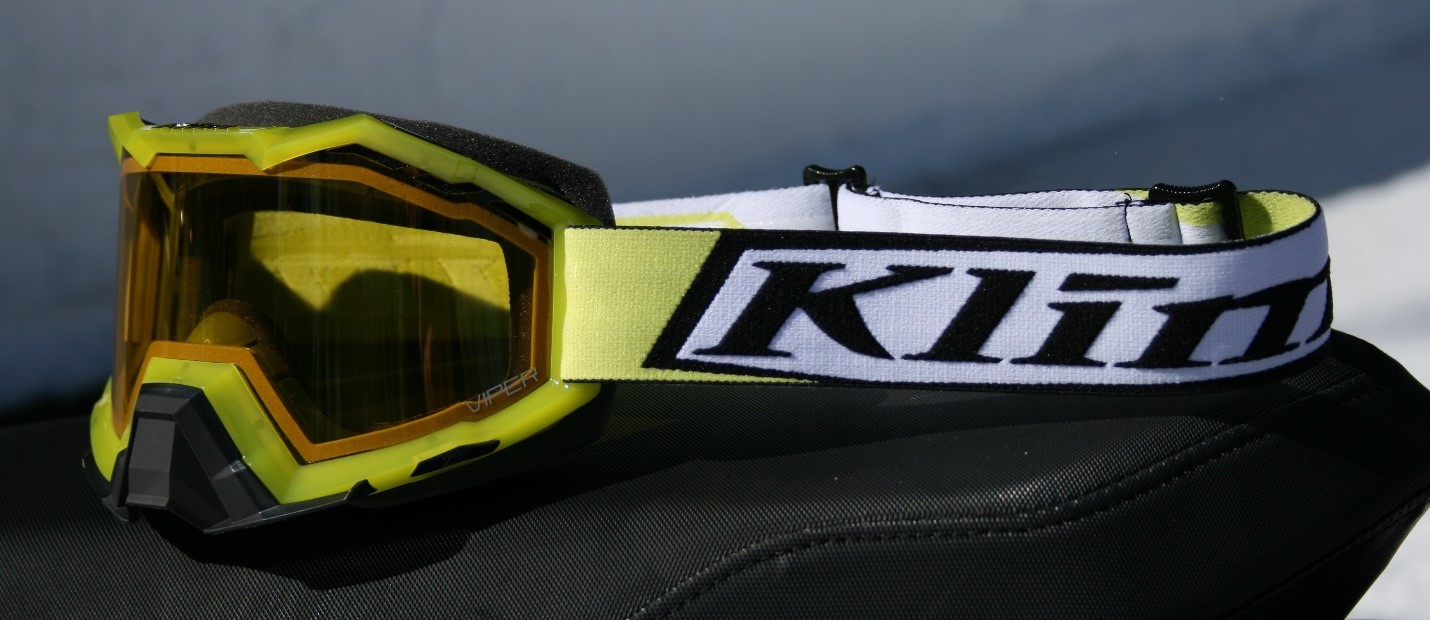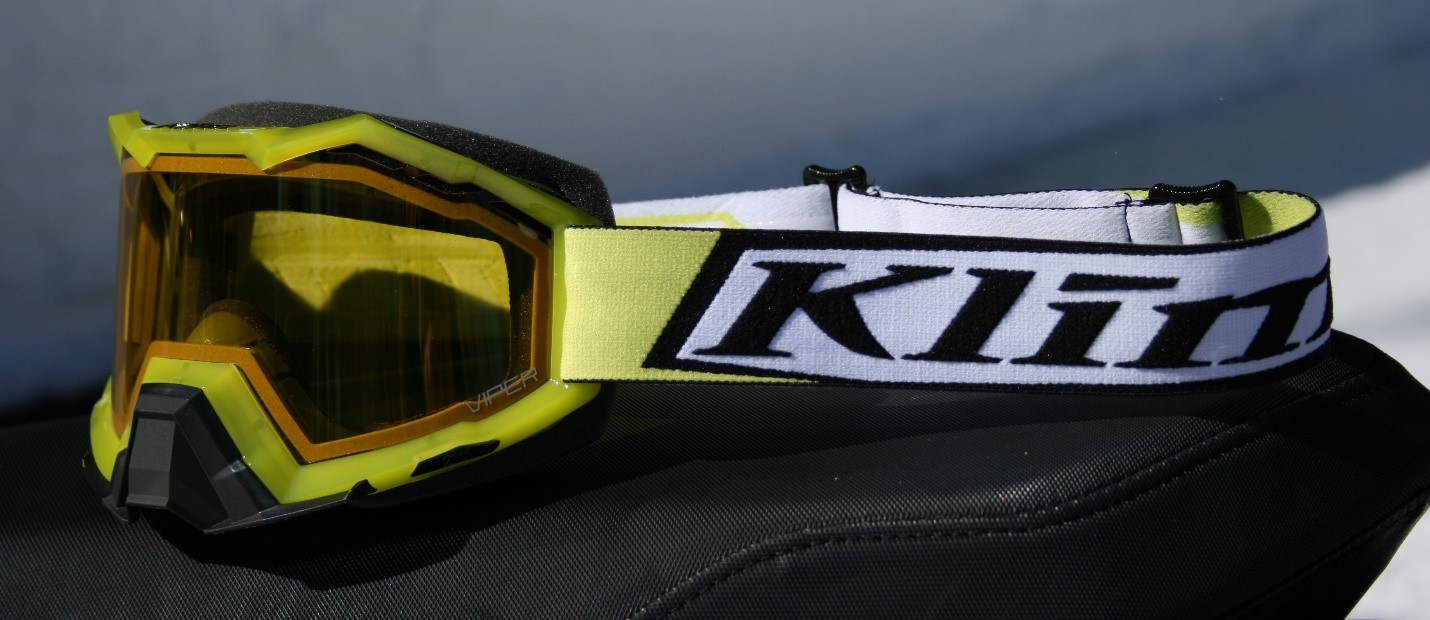 Storm Jacket – Hi-Vis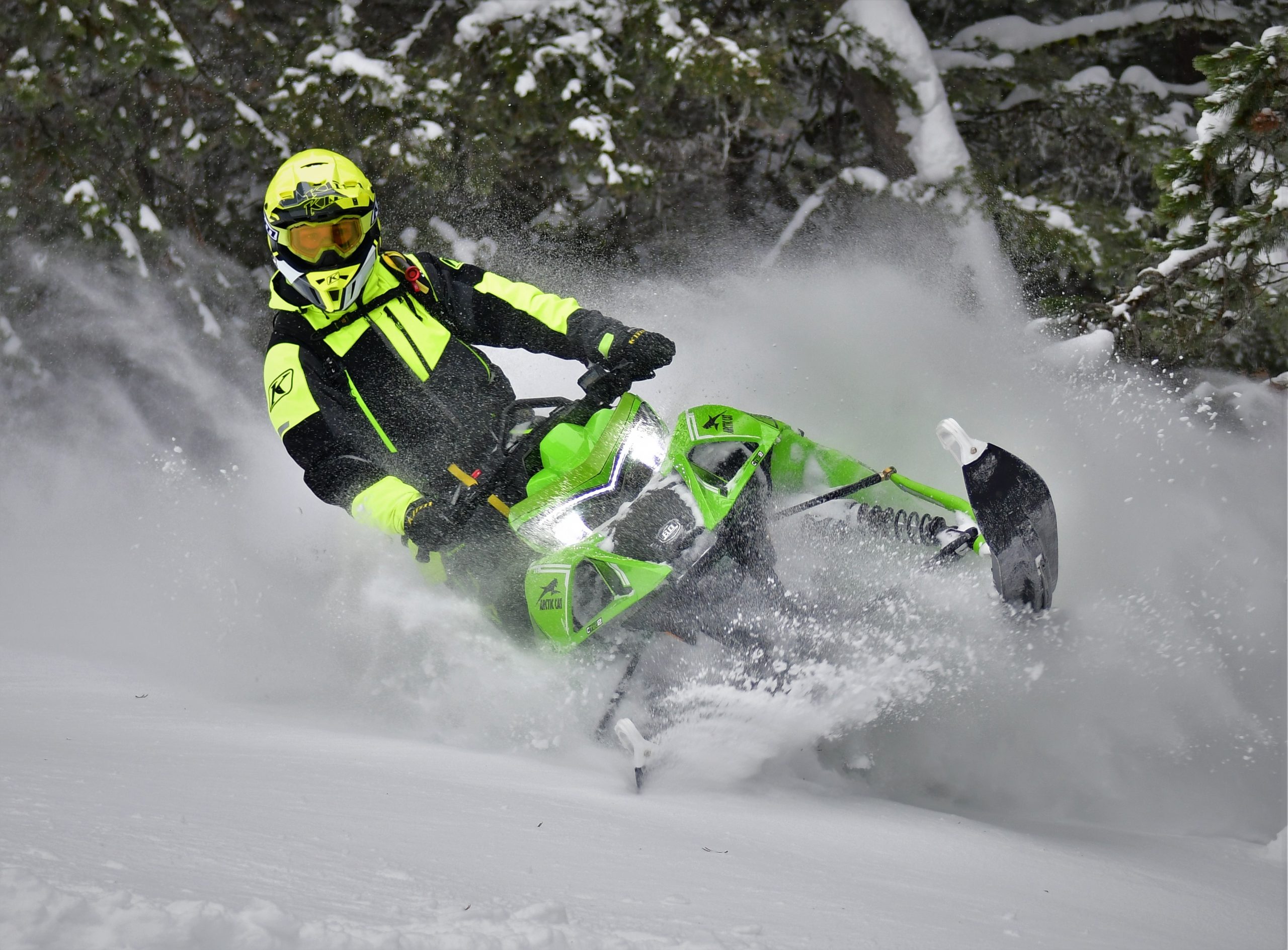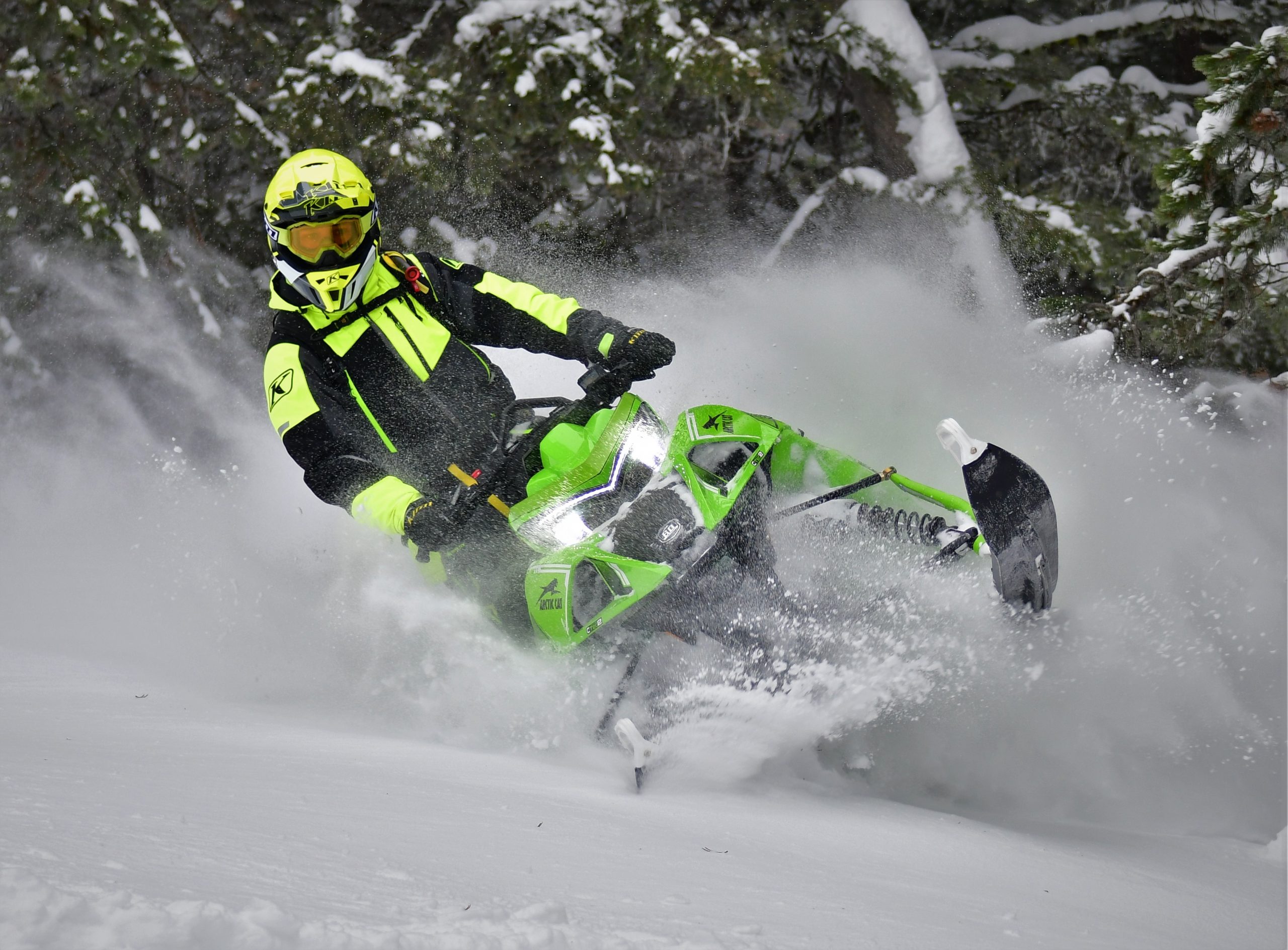 The Storm jacket is built for mountain riders, with its highly breathable and tough performance GORE-TEX shell. The jacket is free flowing, with a relaxed fit that allows for a maximum range of movement. With the relaxed fit, it also allows for varying levels of mid layers depending on the type of riding you're planning on doing that day. The Storm jacket has many pocket options as well as four large vents to better control temps, adding appeal to more types of riders. All of the zippers operate smoothly and are waterproof. The seams have been taped and sealed on the inside of the jacket to provide a durable, wind-and-waterproof shell that will hold up to the abuse of mountain riders. The Storm features a large cuff design that will allow a smaller glove to fit inside the sleave and cinch down, or you can run the longer style glove over the top and that fits well too. It also has a seamless removable hood, so whether you like hoods or not, you can leave it on or take it off and the jacket looks great in both setups. Like every good snowmobiling jacket, it has a built-in powder skirt to keep snow from coming up underneath the jacket on those deep days. If you're someone who doesn't like powder skirts, the Storm gives you the option to remove it. The jacket also has a built-in goggle lens cleaning pad, attached to the left outer pocket for easy use. Klim really has thought of everything with this jacket—the finer details are amazing, as are the options to set up for each type and personality of rider.
Togwotee Bib – Asphalt Hi-Vis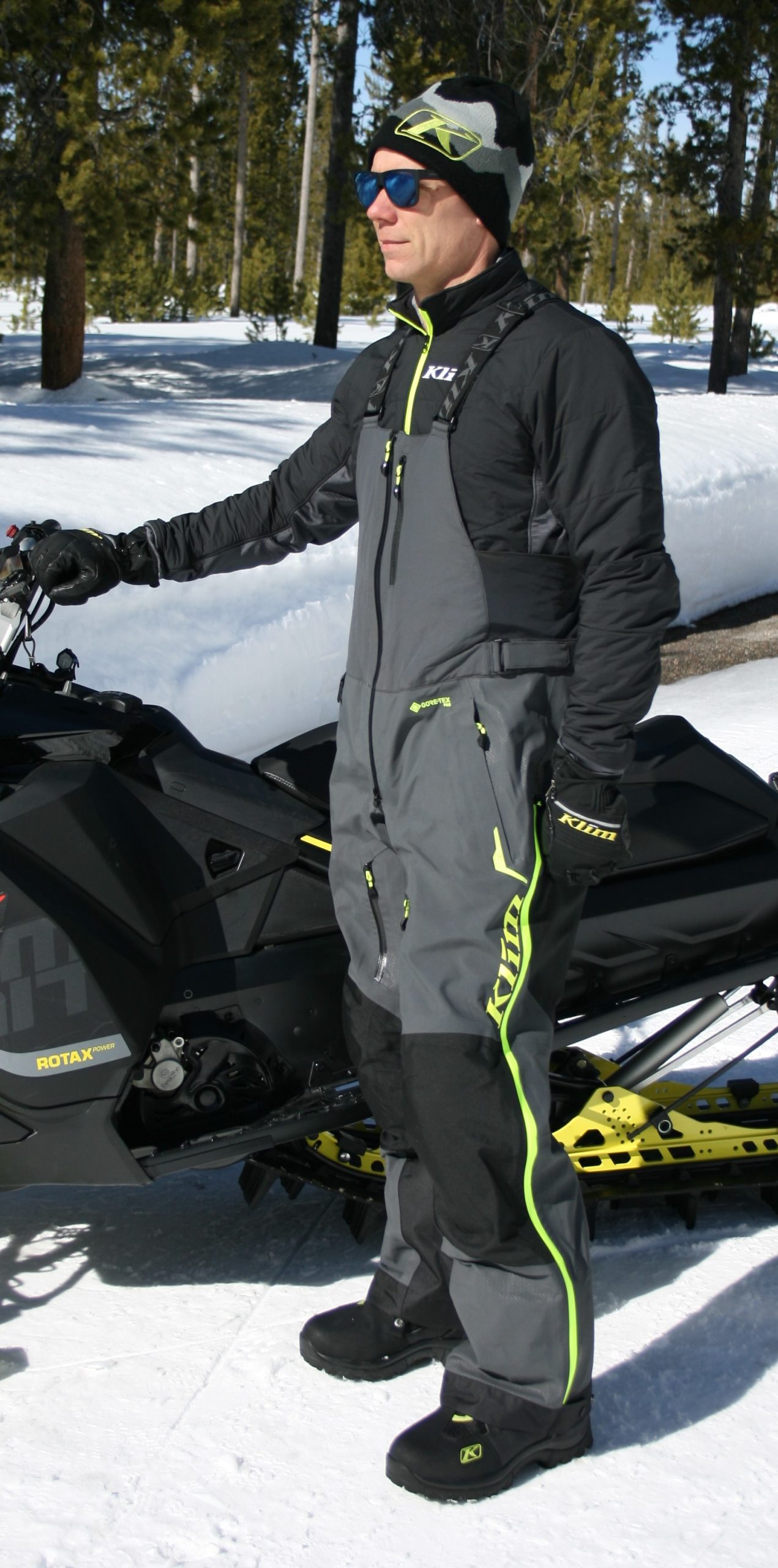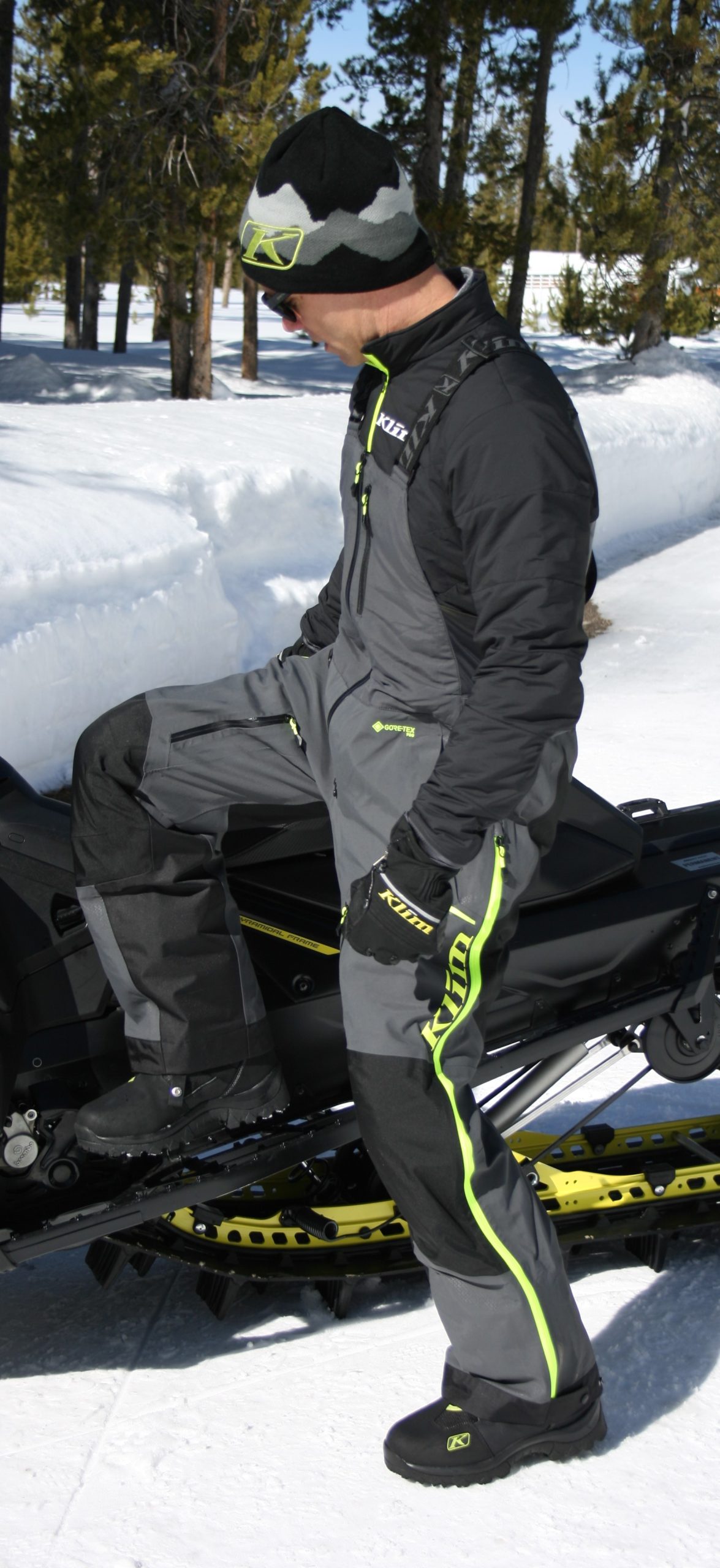 The non-insulated Togwotee Bib, in my opinion, is one of Klim's top products, with its advanced, industry leading materials, rider comfort, and performance in harsh mountain terrain. At the core of the Togwotee Bib is a highly breathable three-layer GORE-TEX Pro shell material. This material is not only comfortable but performs well by shedding wind and water. It's also breathable, so you won't get a buildup of moisture from sweating.
The fit of the bibs is great. They have plenty of room for layering and knee braces but also don't feel bulky or baggy. With waist adjustments and full waterproof zippers for cooling, getting your gear to fit right and regulating your temperature is a breeze. They also have a silicone lined boot gator with a tether to hook to your Klim boots. This is a great feature to keep snow out and the bibs when you're wading through deep snow. These bibs are built as a top-of-the-line, off-trail mountain bib, but also preform very well trail riding. If you're a rider that does mostly trail and crossover riding, but take a trip or two to the mountains, the Togwotee Bib is a great option. Because they're windproof, you don't need as many layers to stay warm, and with the breathability of the bibs, you won't overheat.
Fusion Glove – Black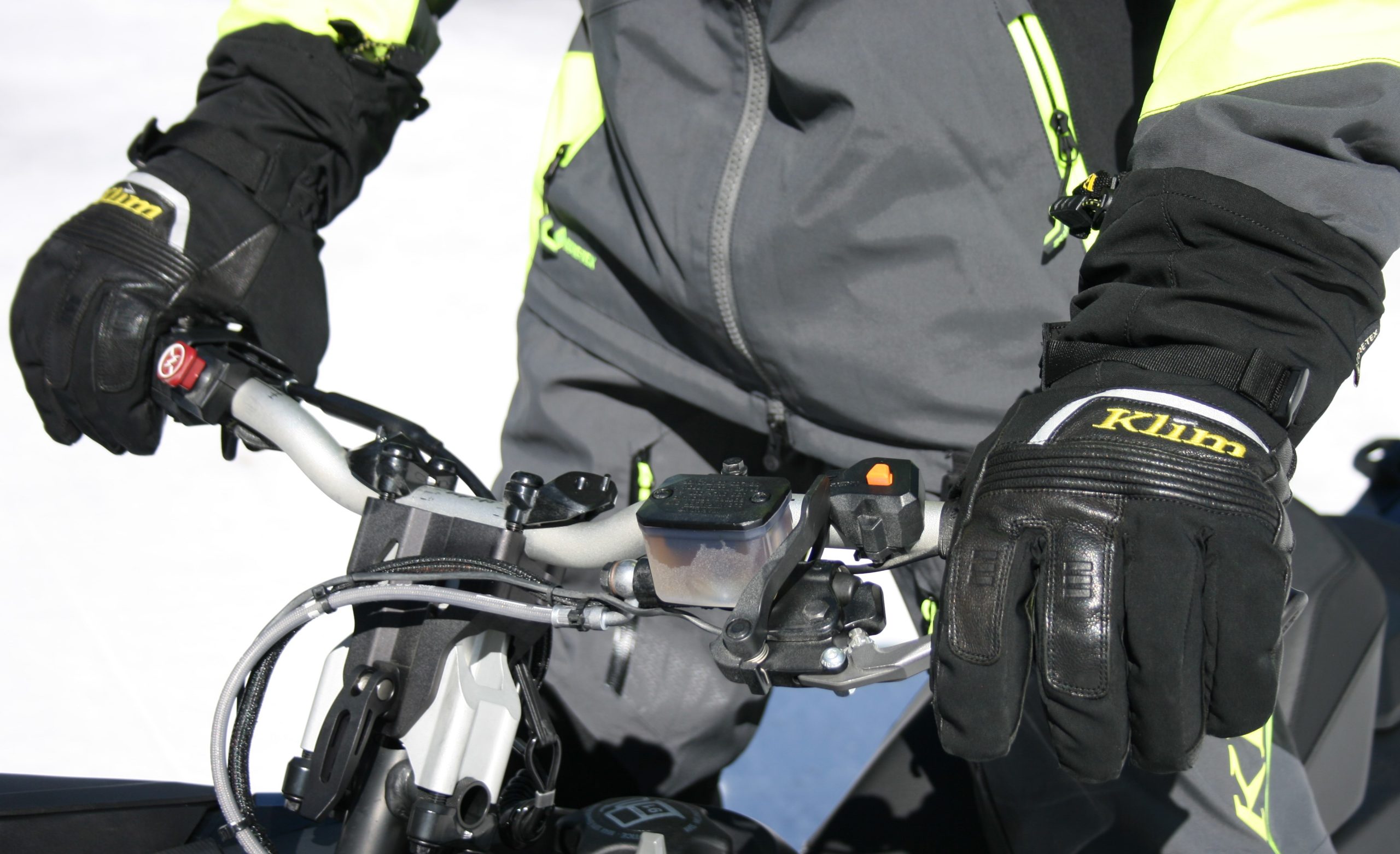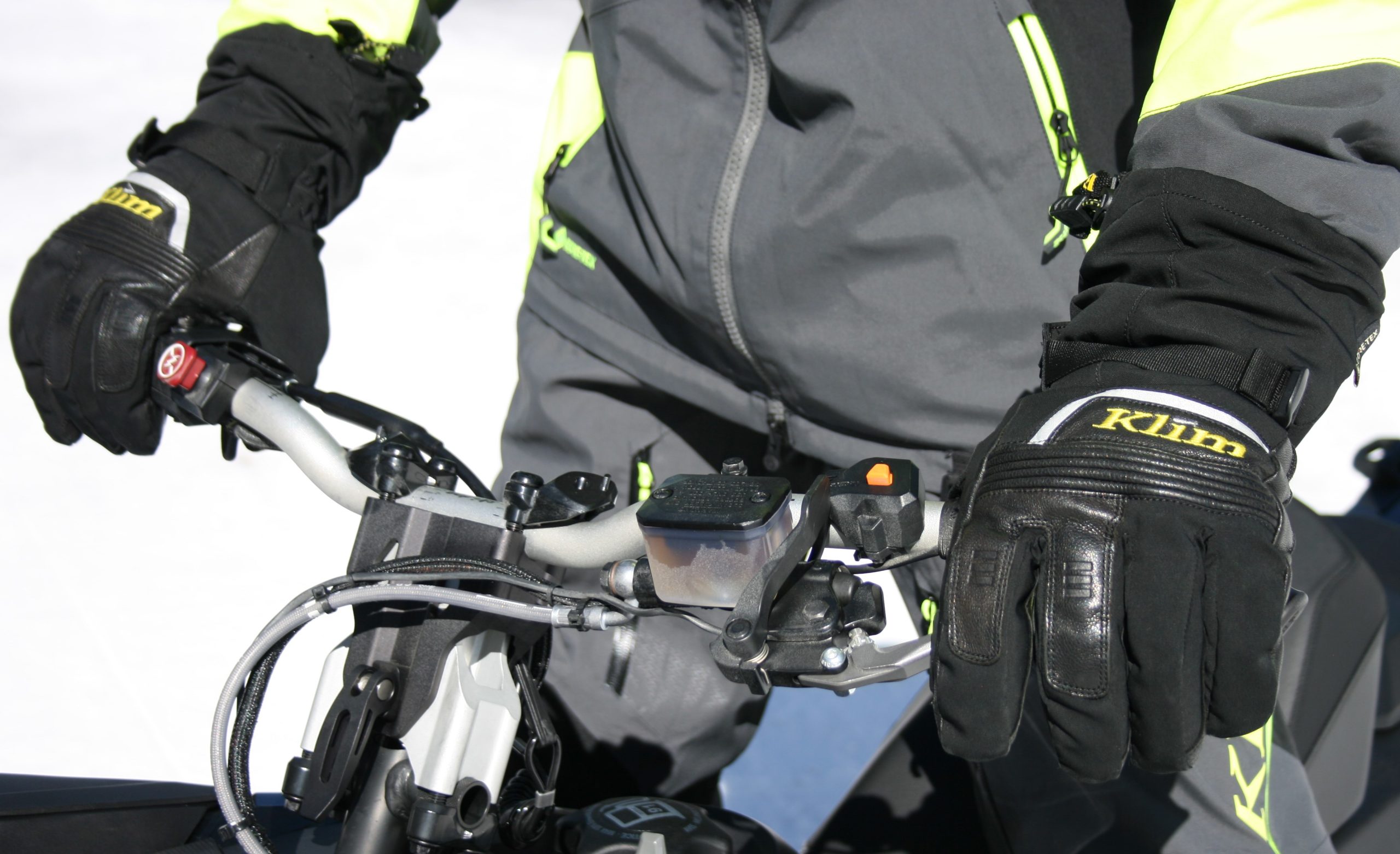 The Fusion glove is a fully insulated, do-it-all glove made with GORE-TEX and 3M Thinsulate materials. One of the best features of this glove is its two-chamber technology inside. When the rider puts the glove on there are both grip and warm chambers, allowing you to adjust based on temperature and riding needs. I used the warm chamber to ride down the trails; once I got into more technical terrain, I switched to the grip chamber. This all-purpose, do-everything snowmobile glove is like having two gloves in one, covering the needs of most snowmobilers by adapting to all conditions.
 PowerXross Glove – Black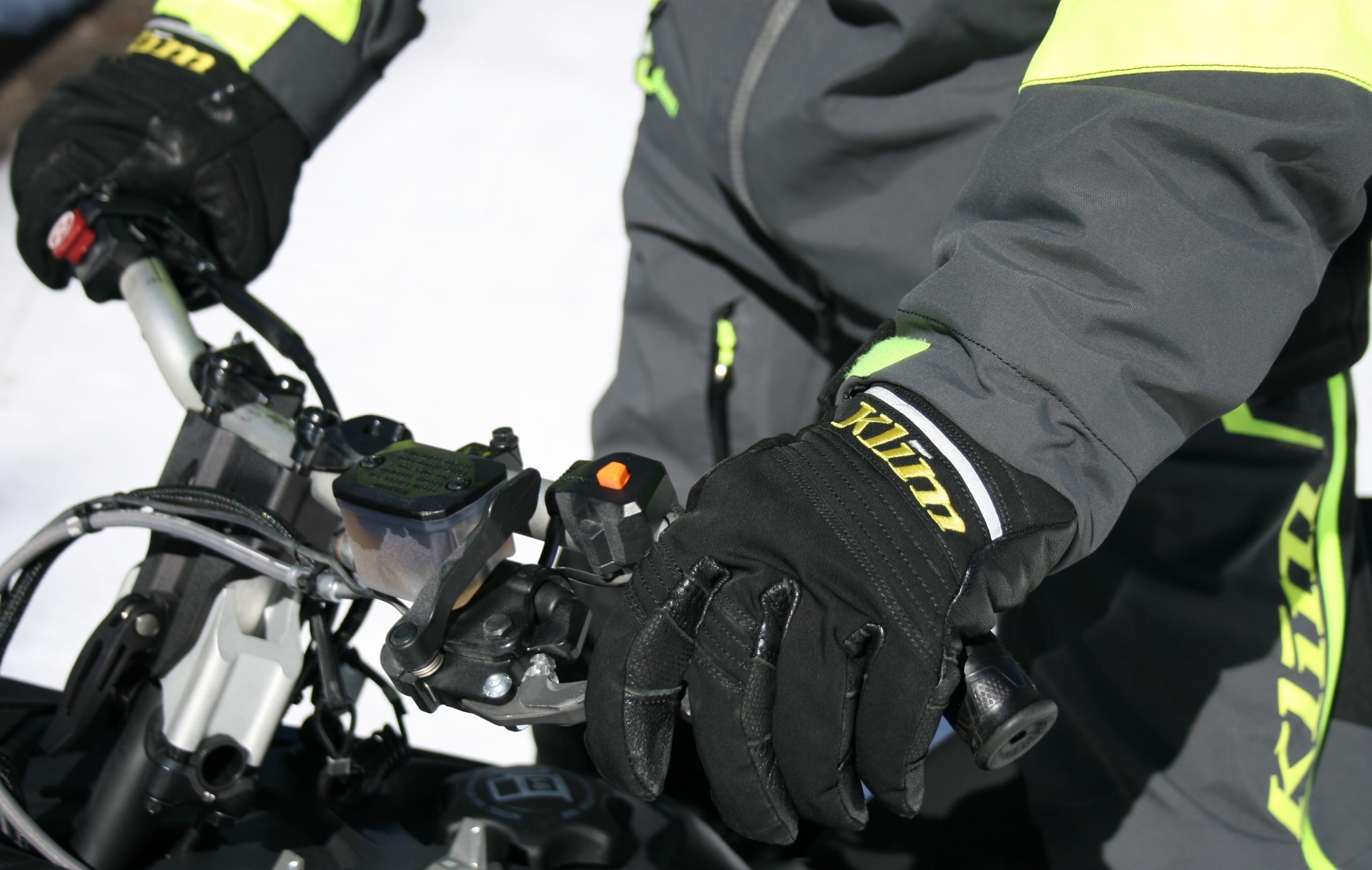 The PowerXross has been engineered and designed through years of testing to be a glove for riders looking for the next level of grip, comfort, and performance. As soon as I tried these gloves, I loved them. Since then, they've been my go-to gloves for technical riding. They provide exceptional grip and feel to the bars and levers, while providing the warmth you need while riding in extreme mountain conditions. Every time I'm ready to push the limits while riding, the PowerXross gloves are the gloves I'm reaching for to get the job done.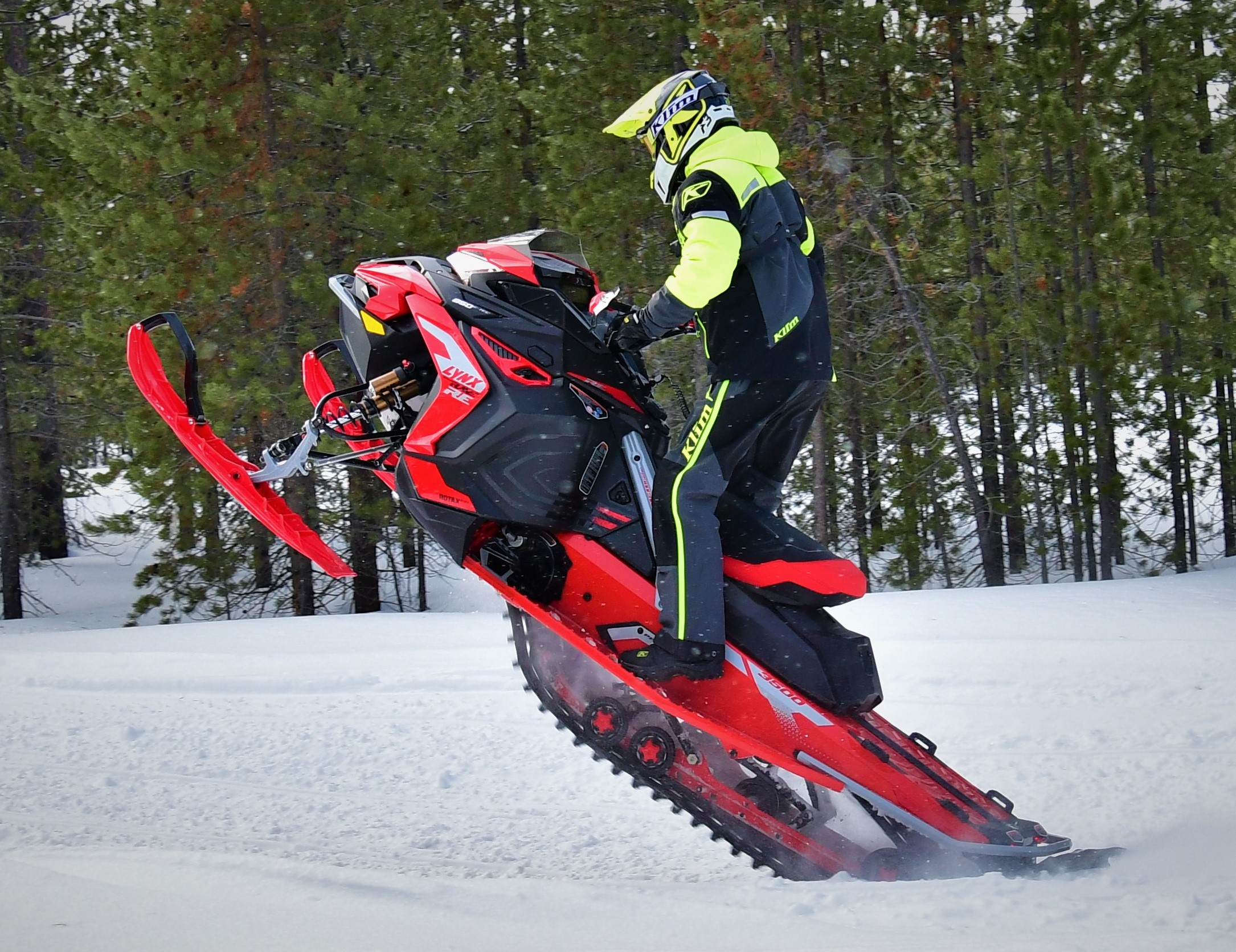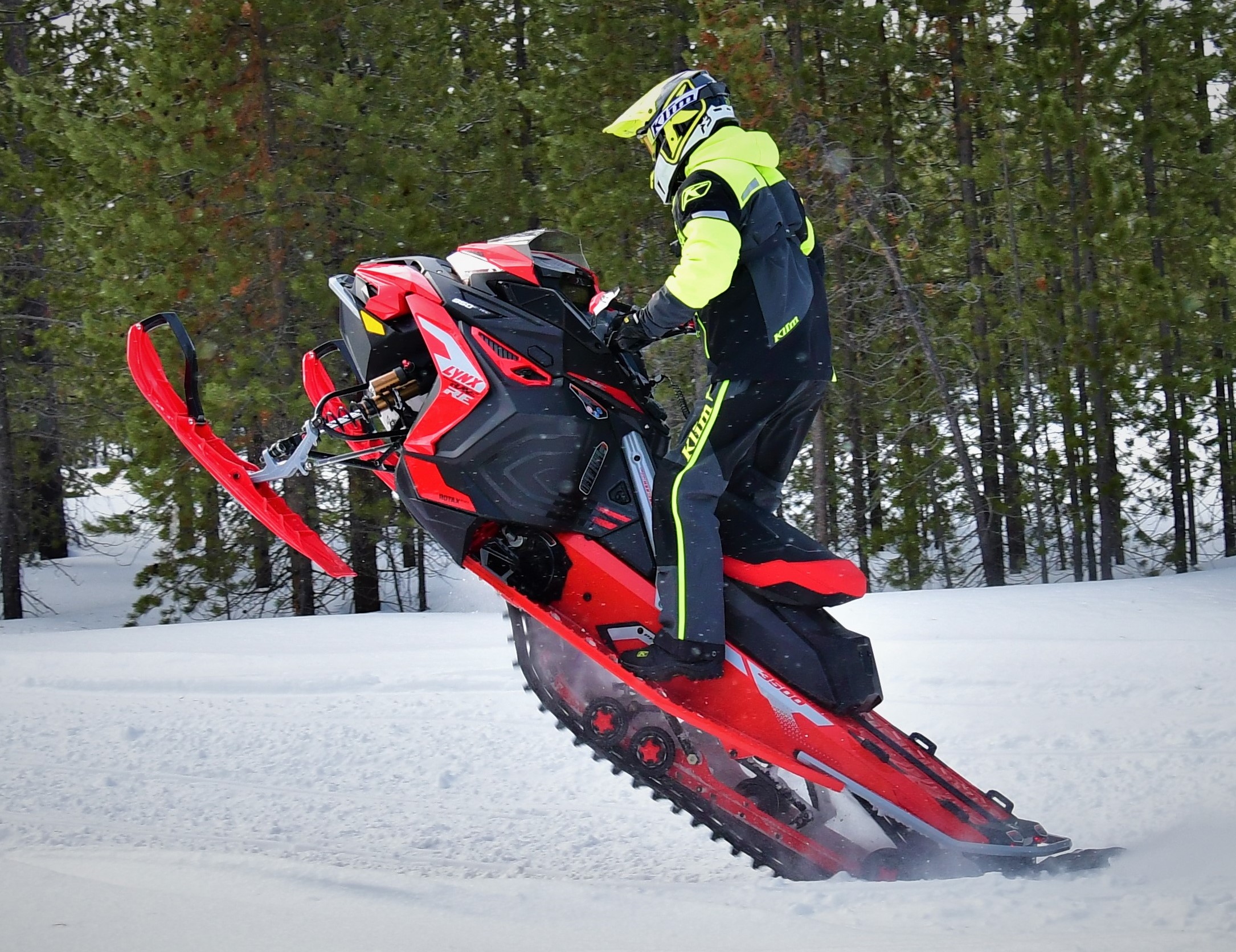 Adrenaline Pro GTX BOA Boot – Black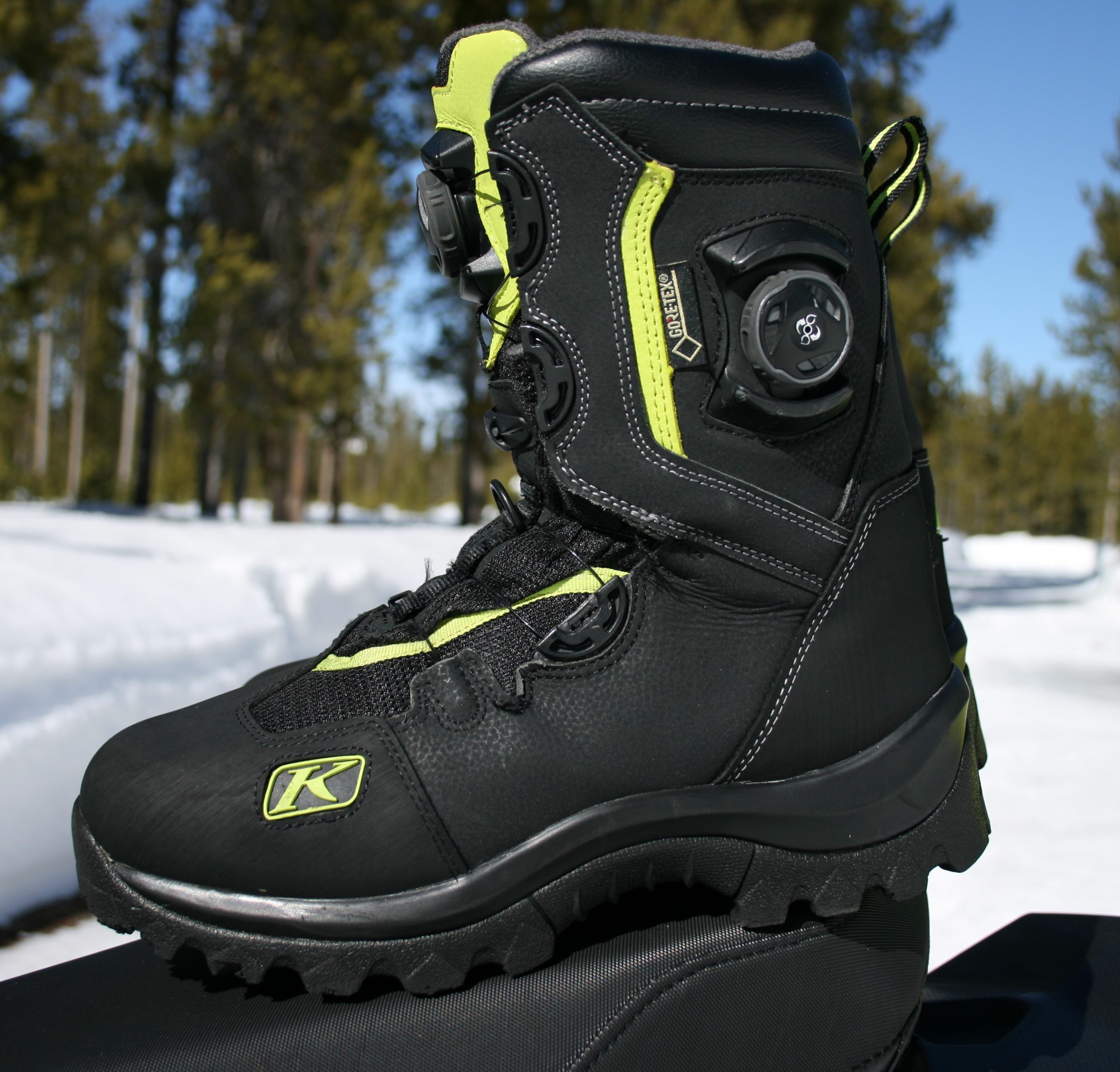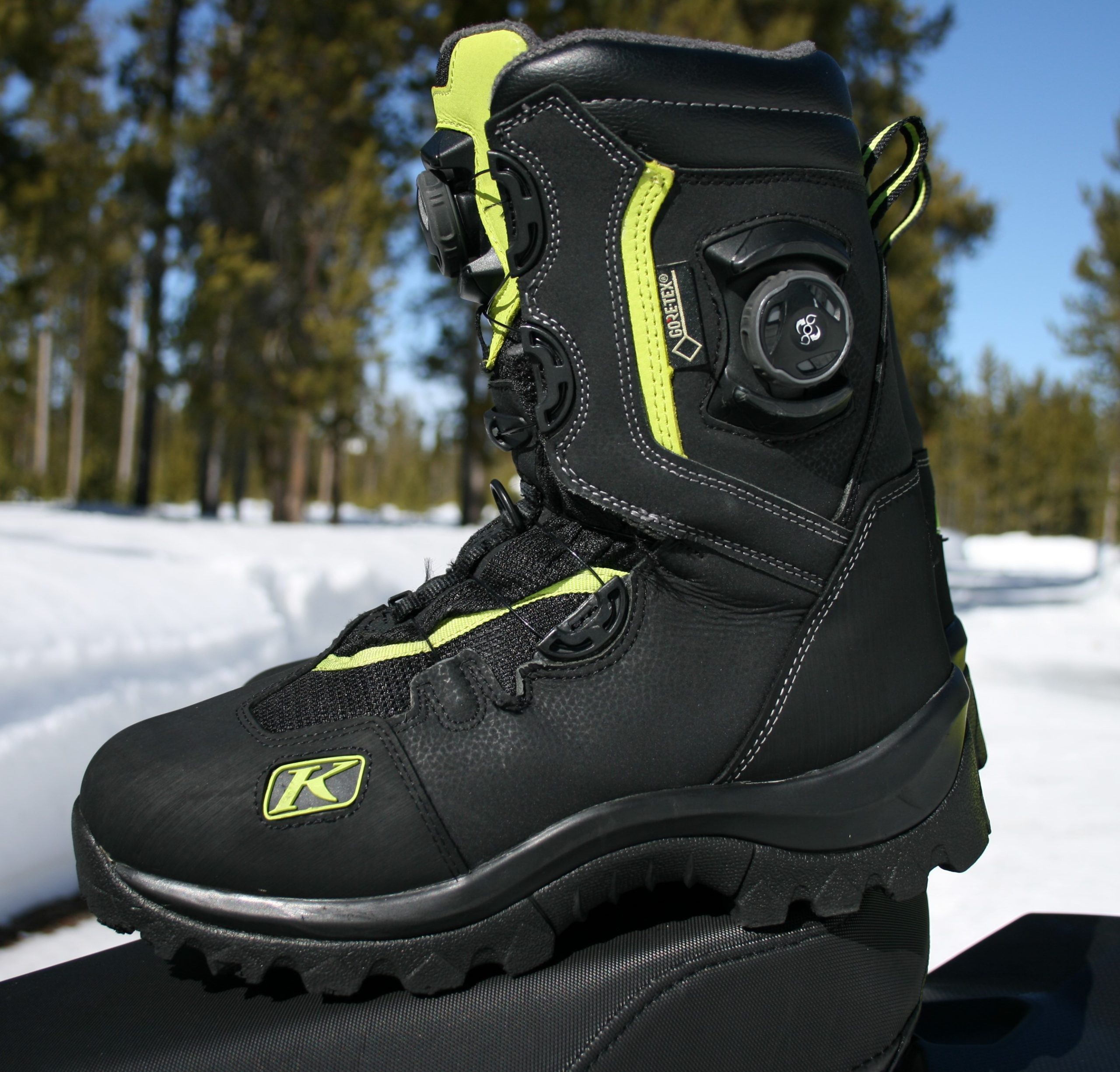 The Adrenaline Pro GTX BOA is a technical boot that provides a supportive and comfortable riding experience across a wide range of conditions. Most importantly, it's a comfortable boot. But that comfort doesn't sacrifice the supportive and technical necessities. With the dual BOA tightening system, you can cinch down the top ankle support and lower foot support separately. By twisting the knobs of the BOA system, it not only tightens quickly, but is also quick and efficient when you're taking the boots off. The grip on the bottom of the boot also provides great traction to the running boards, and with 600 grams of Thinsulate insulation, it does a superior job of keeping your feet warm without feeling bulky.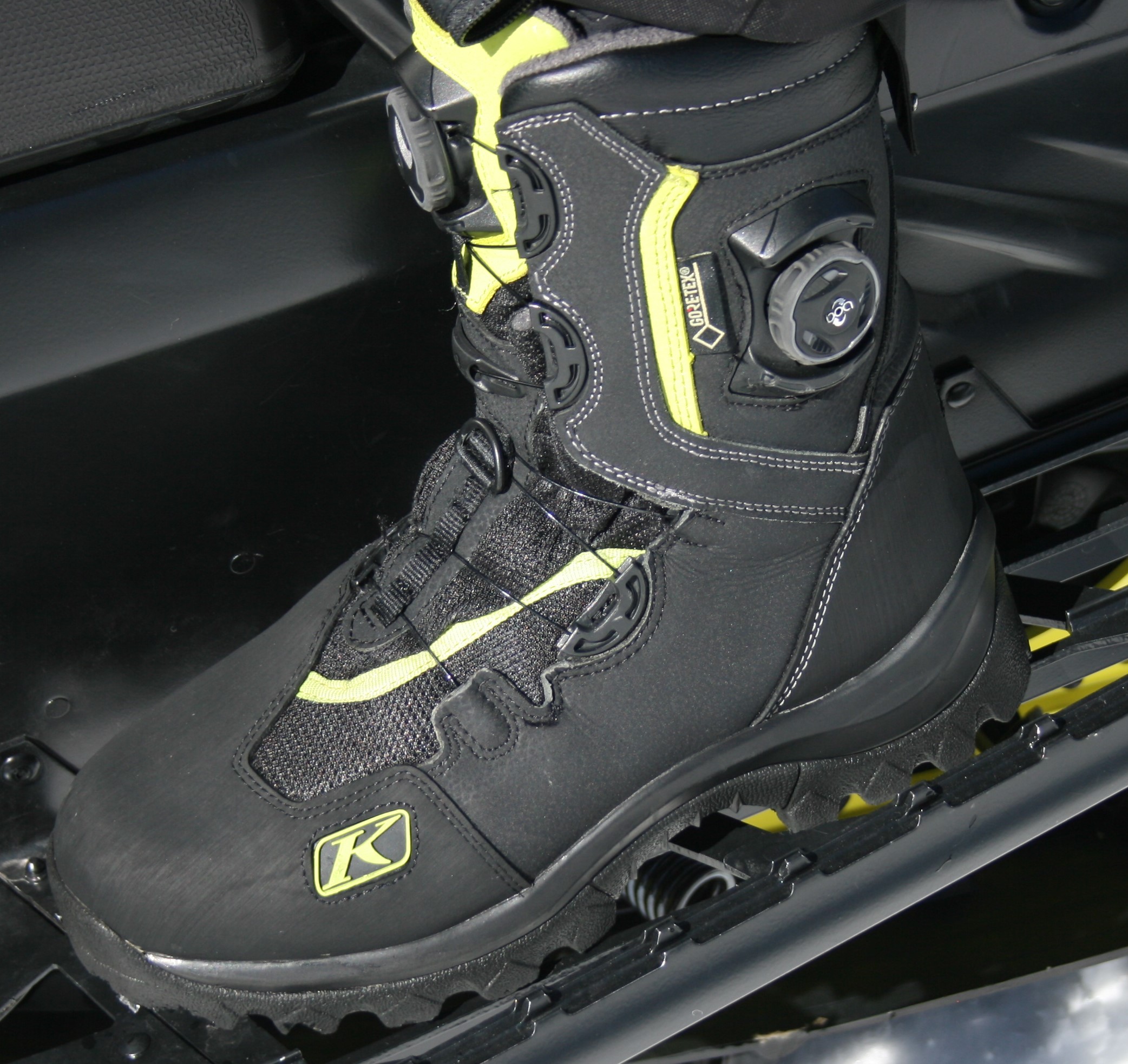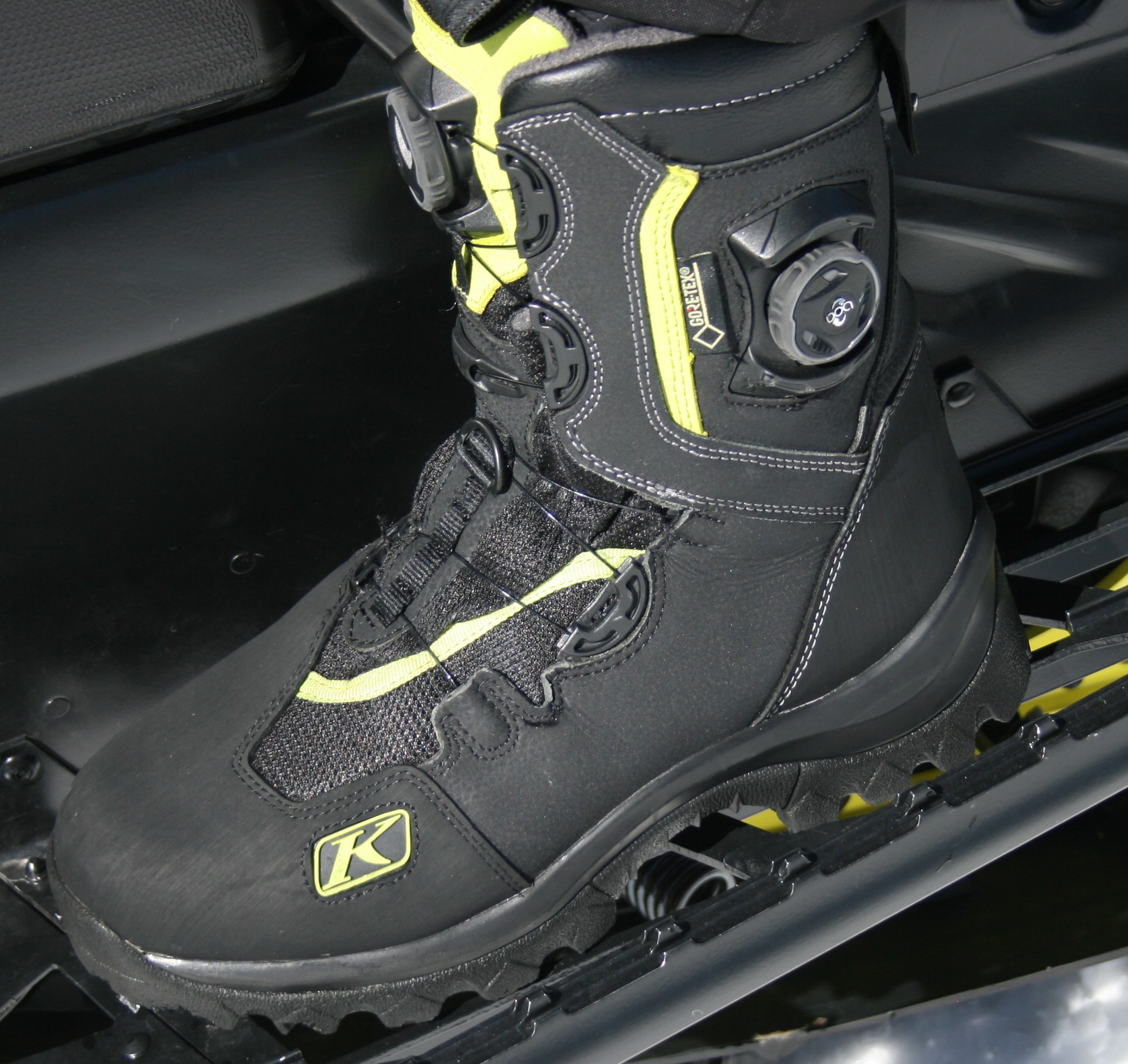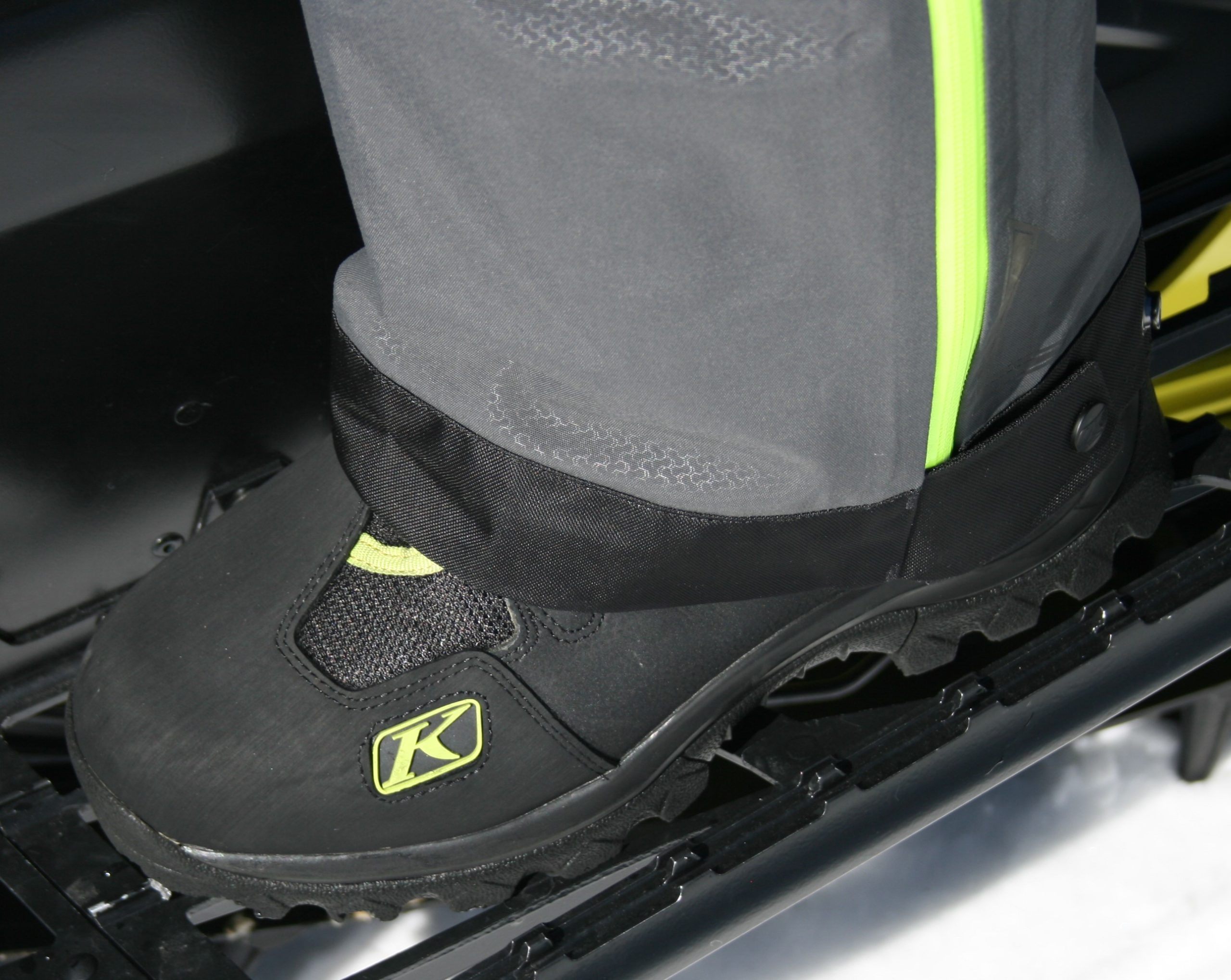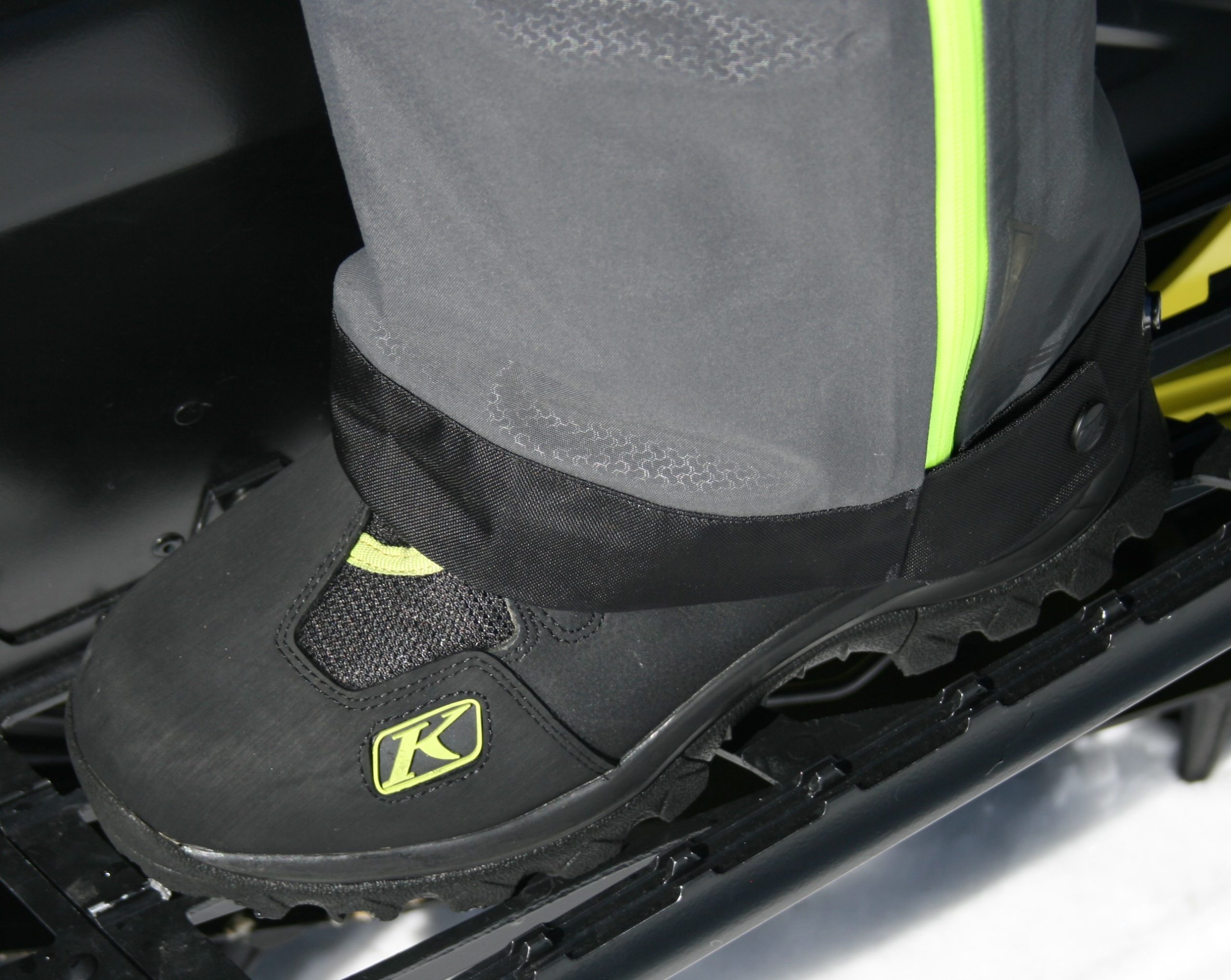 Klim Beanie – Black Lime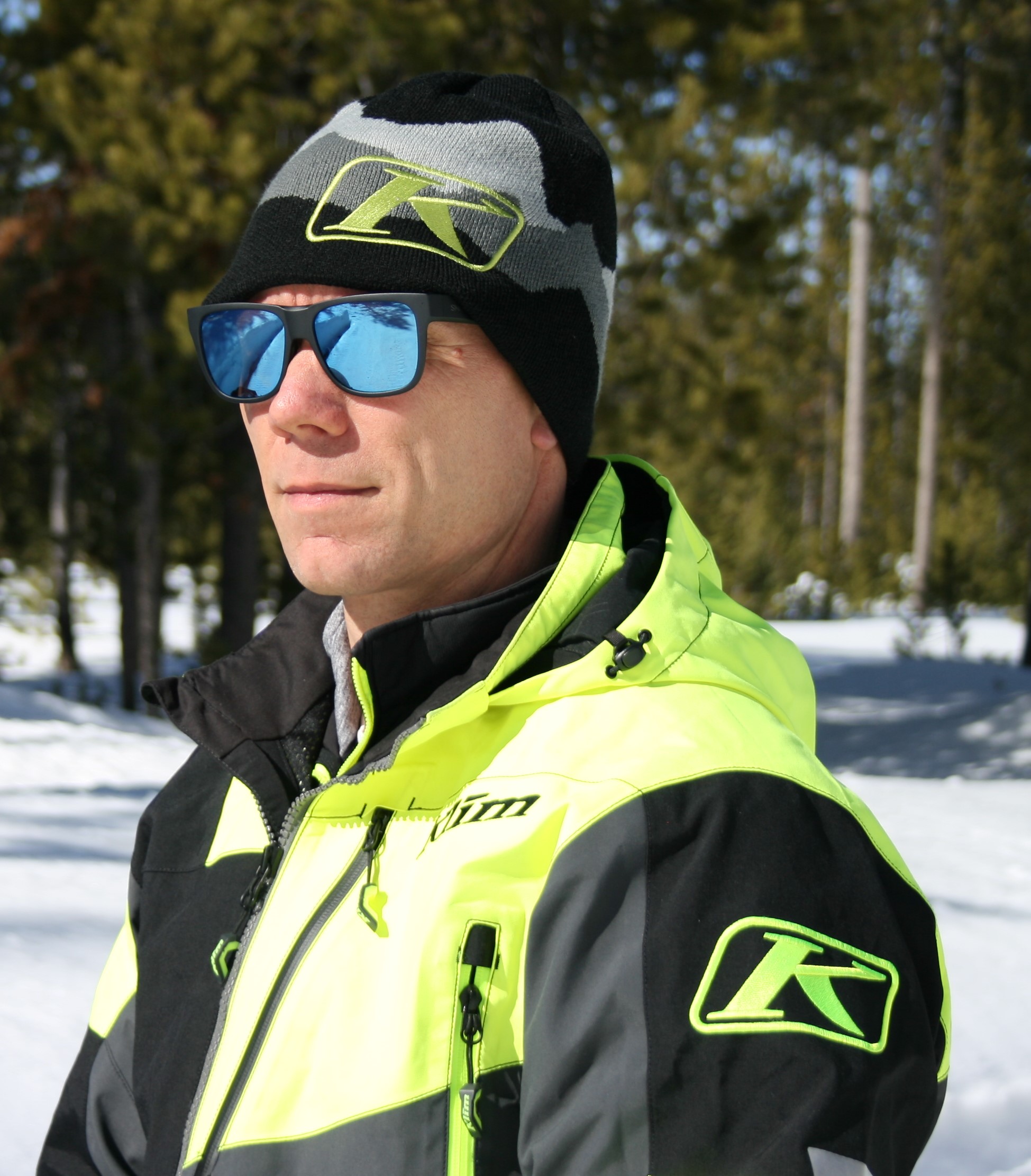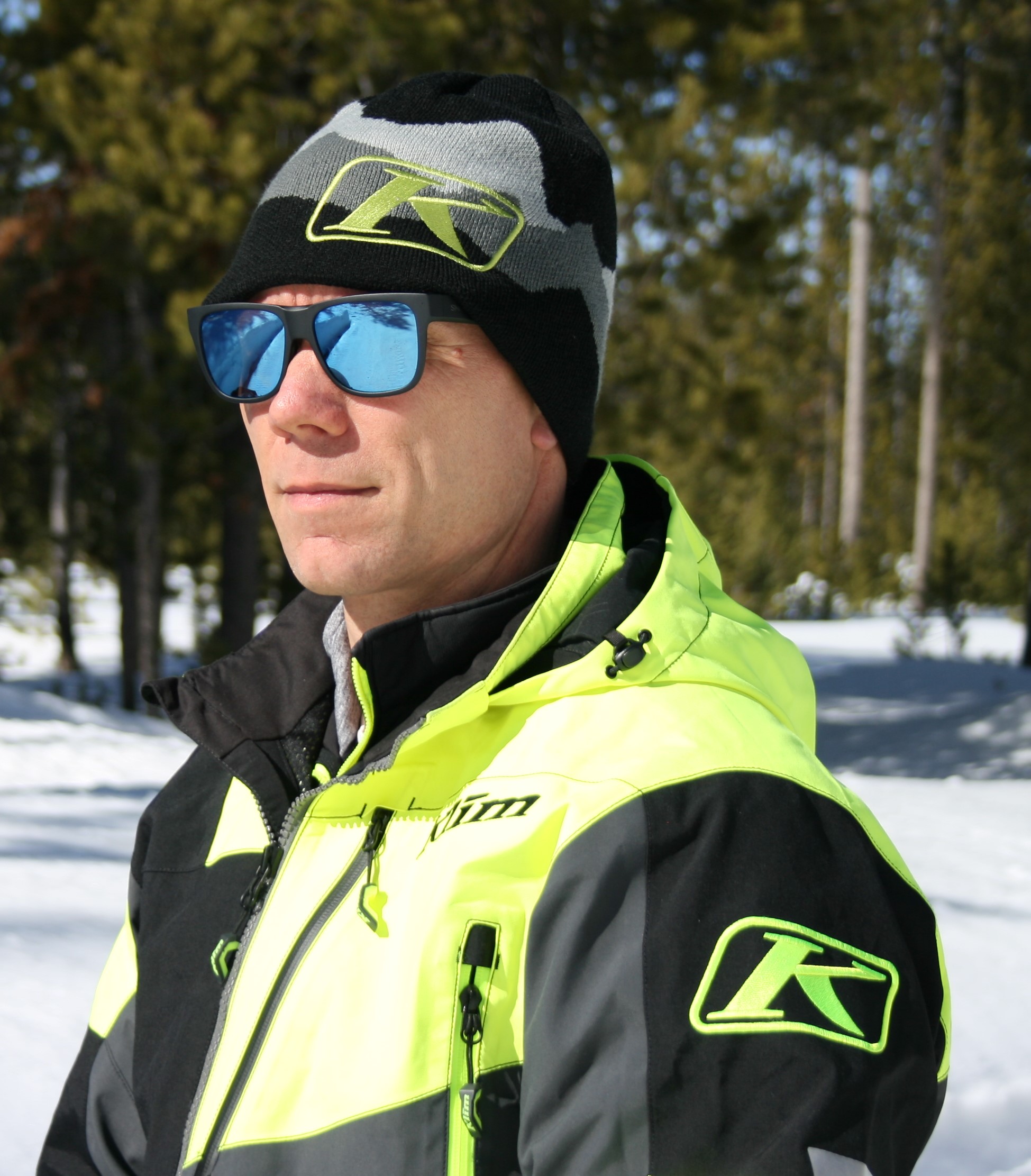 The Klim beanie is a good-looking beanie that's stylish, comfortable, and warm. It's a beanie that works great out on the mountain or for any other winter adventure you might be doing. Well-constructed, it has a lot of nice touches from the embroidered Klim logo for looks to having a fleece liner for comfort.
Superior Technical Gear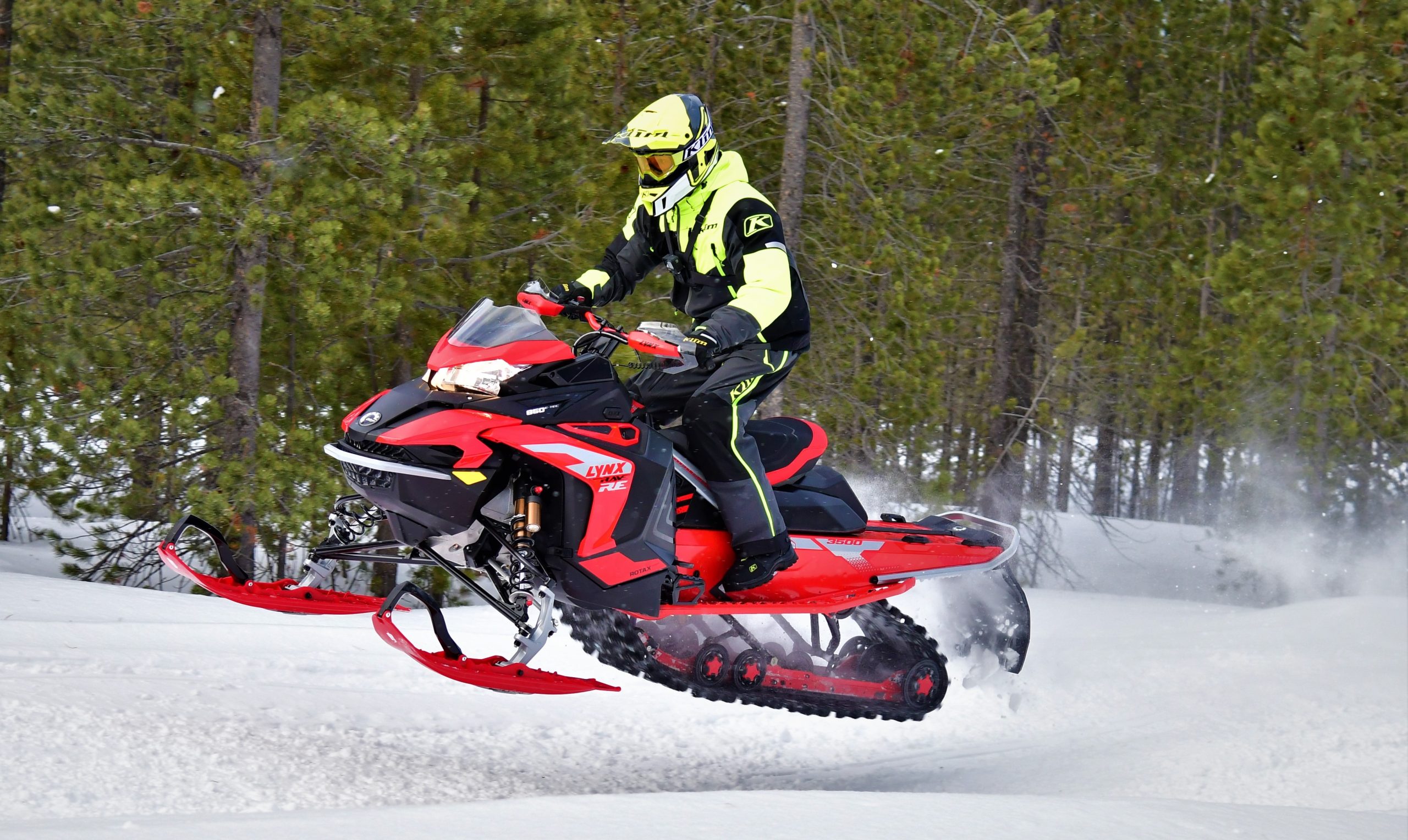 Klim riding gear is absolutely premium riding gear, with so much thought and so many design features in every piece. The fit, finish, comfort, and durability are all outstanding, and in my opinion, worth every penny. I'm fortunate to have a career that involves riding and allows me to get out on snowmobiles and dirt bikes on almost a daily basis for most of the year, so the importance of having gear that's comfortable, performs well in harsh environments, and can take abuse is important to me.
Gear selection is a close second behind sled choice when it comes to how enjoyable your day can be. If you're in the market for new riding gear, do yourself a favor and check out Klim's lineup. With the highest level of materials, features, comfort, performance, and durability, they're at the top of my list for riding gear.