This season I am lucky enough to be dressed by 509. One of my tests is the 509 Allied isolated one-piece set. Despite a snowless start to the season, I started the year by using it for my daily activities. I have to be honest: the insulated version was really not what I wanted for this season…
To my surprise, the product proved to be very versatile…I was expecting to get sweaty and too warm quickly…I was wrong.
Many uses
Since I didn't get to ride my snowmobile at the beginning of the season, I wore it to shovel snow in the yard on my quad, work in my garage in the cold, do yard work and go for walks in the woods. I quickly found that my apprehensions were unfounded in terms of temperature and humidity management. I remained comfortable no matter what I was doing: carpentry work, garage cleaning, mechanics, pulling kids in a sled, walking in the woods and also some forestry work. In all cases, I never got too wet because my suit wasn't breathing enough.  I should point out that I am simply wearing a merino wool suit at this point in the season. It's the only thing I use to dress under the suit for the beginning of my season.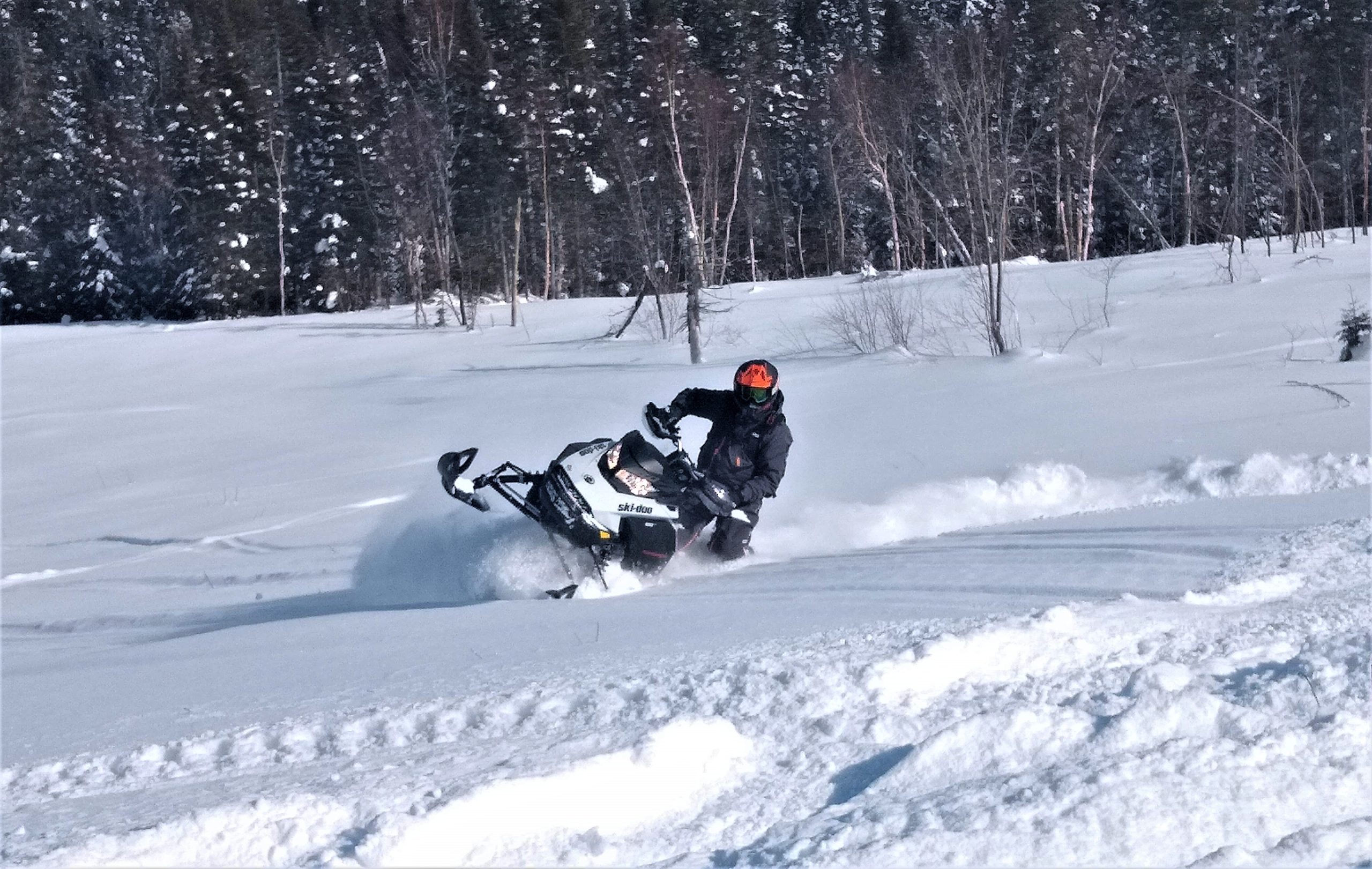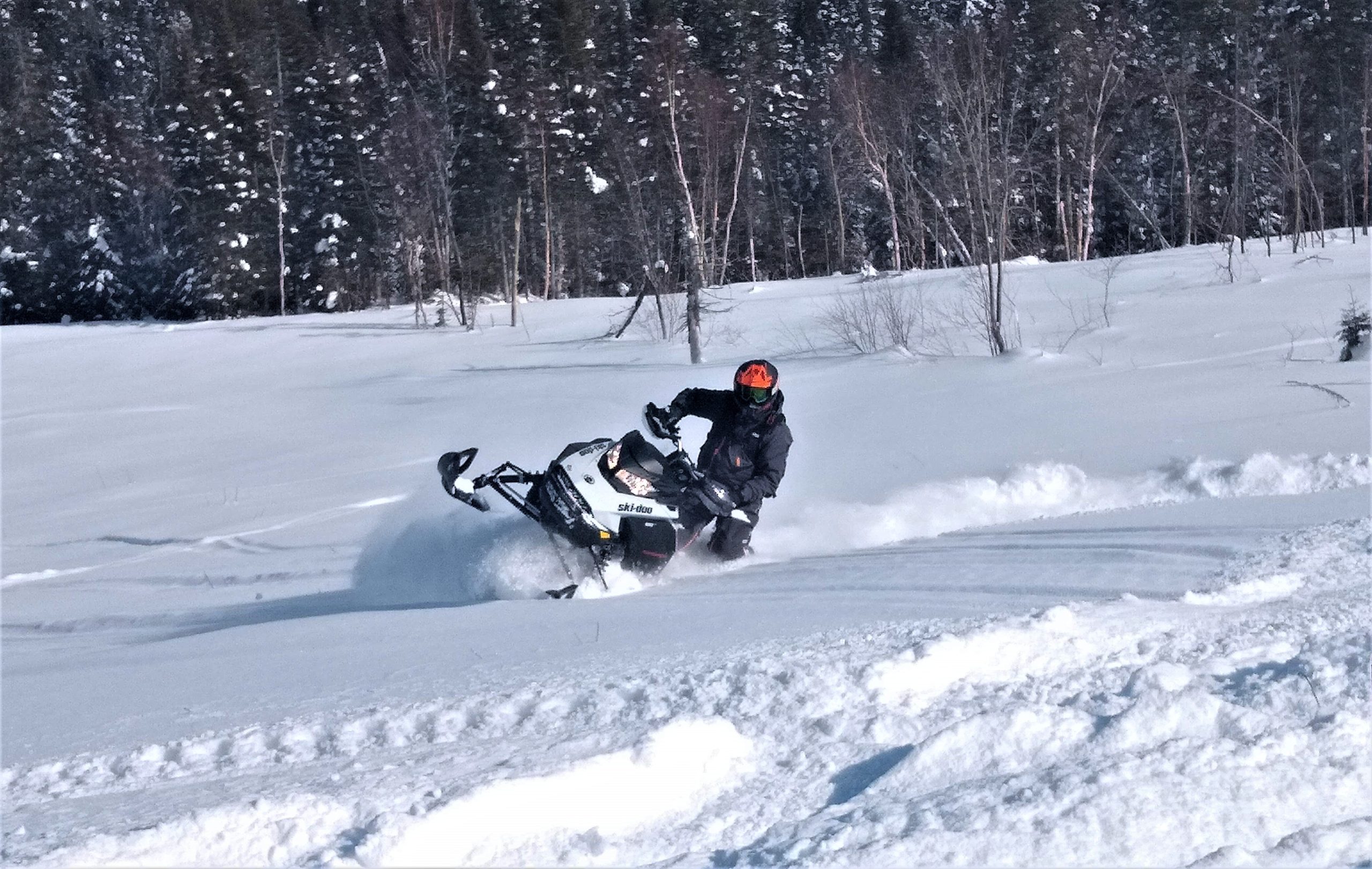 This portion of the preseason allowed me to come up with the following points: the kit is versatile and it is not only useful for snowmobiling. Moreover, the insulated version is practical in most situations: for yard maintenance, in the garage in cold weather, on and off the trail.
One of the things that irritated me in preseason was the off-center zipper: since it was on the side, I got my beard caught in it several times. So you have to be careful when you zip it up.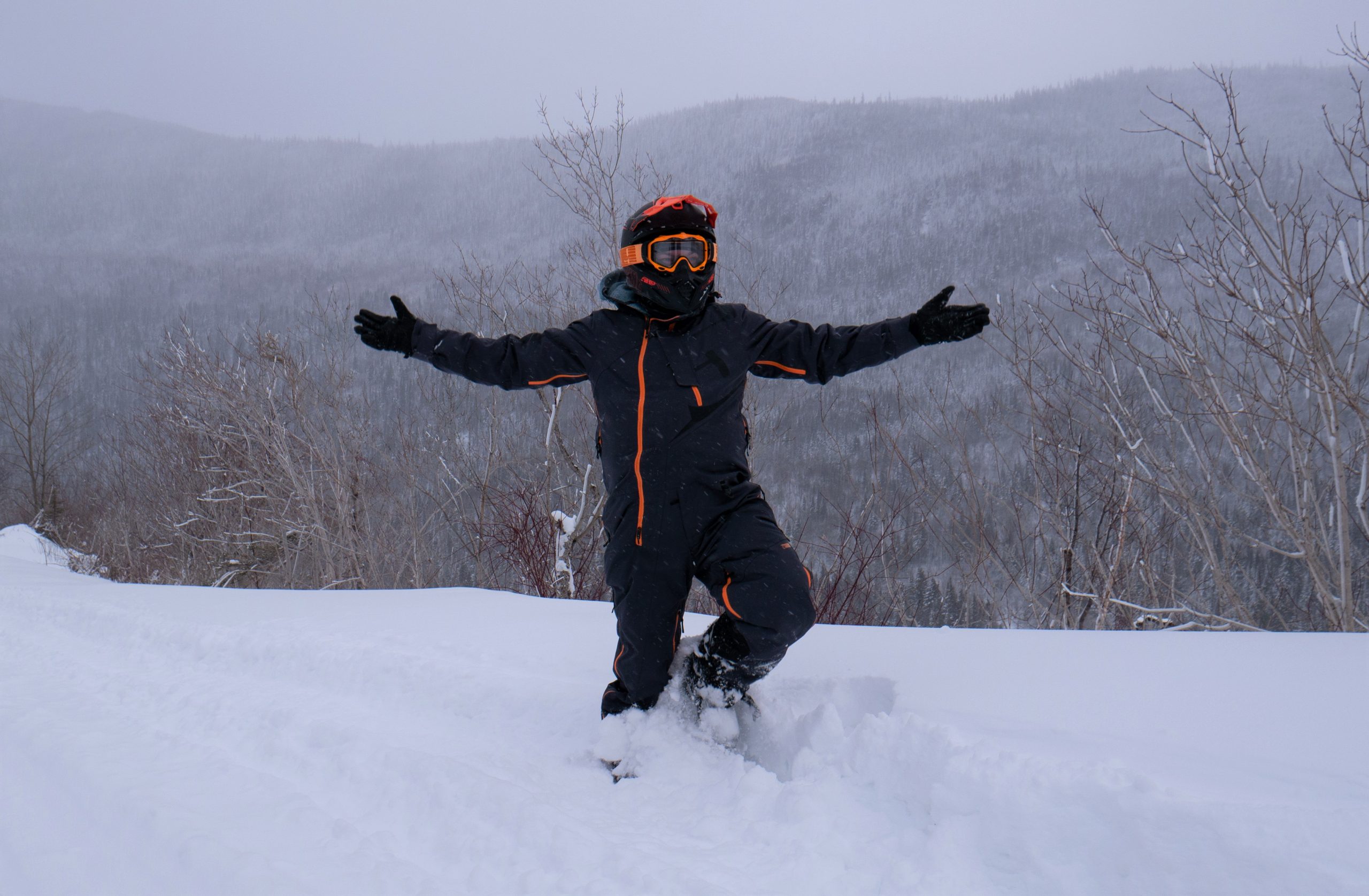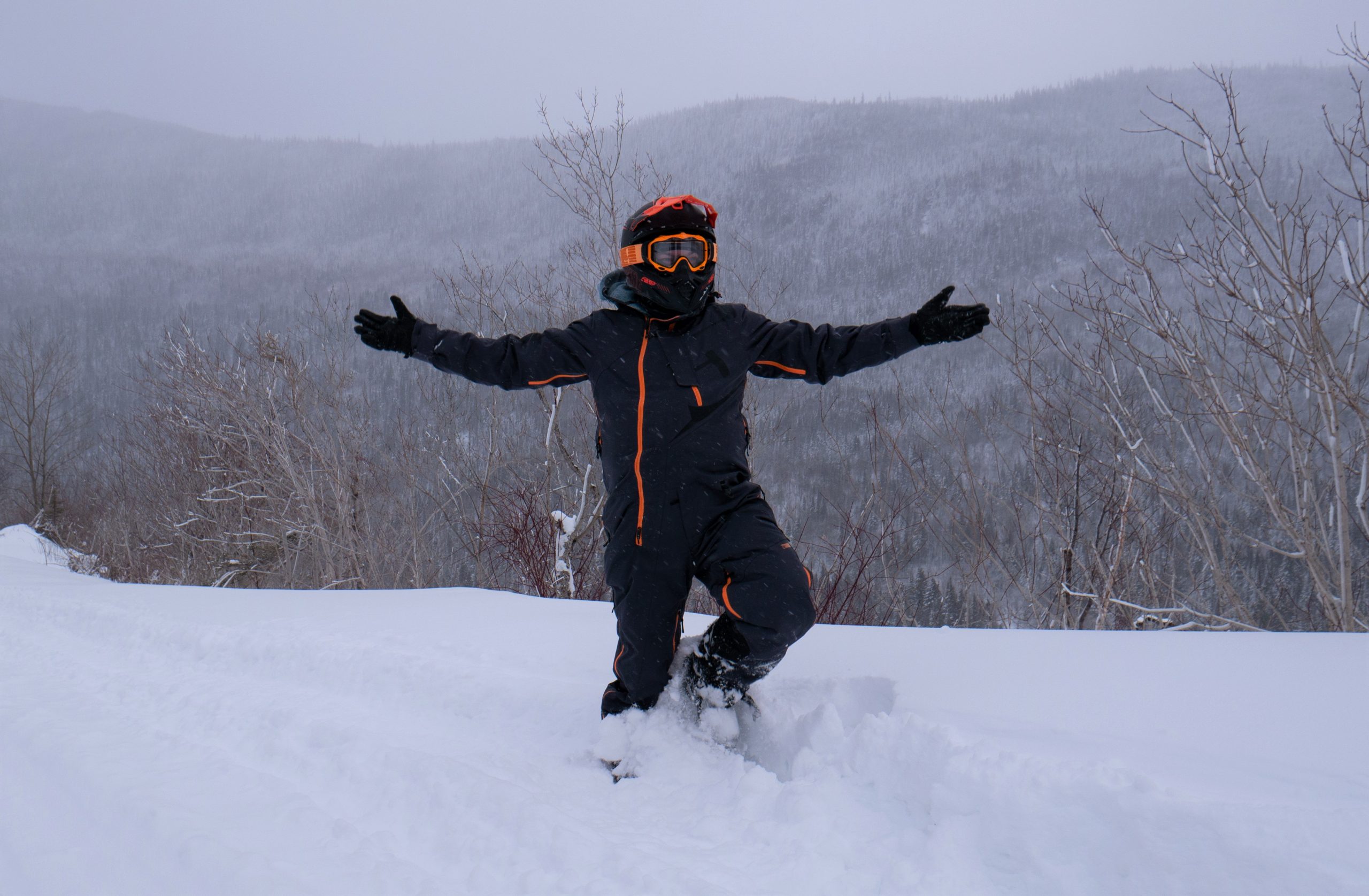 On a more positive note, the seals keep the snow out of the outfit, it's very well done: the wrist seals are very effective. In addition, the boot strap is highly appreciated. I should also mention that the new suspenders are a definite improvement over those of previous years. They are well located and they support the weight of the apparel well.  As for the pockets, there are several and they are generally well located and abundant.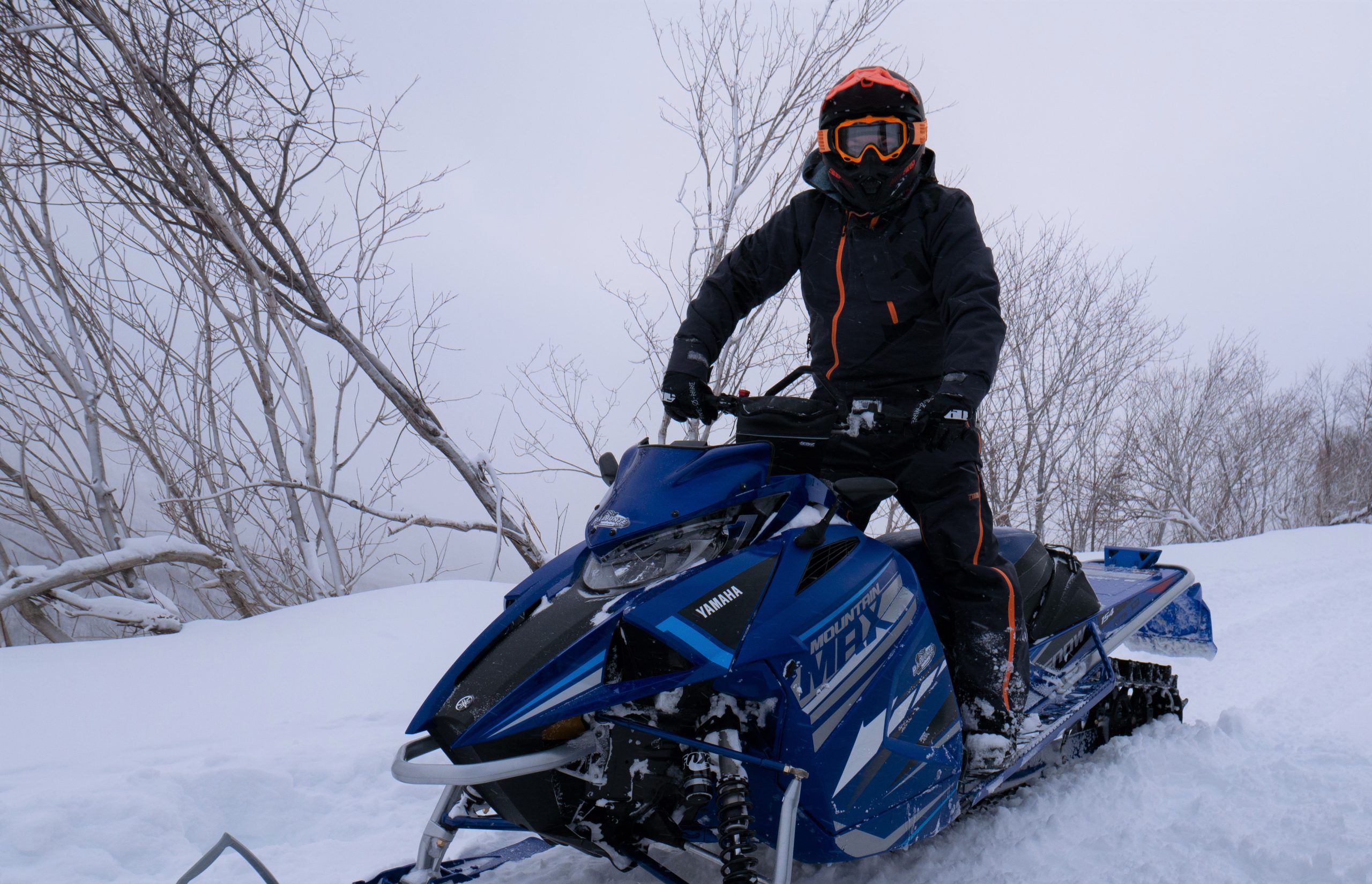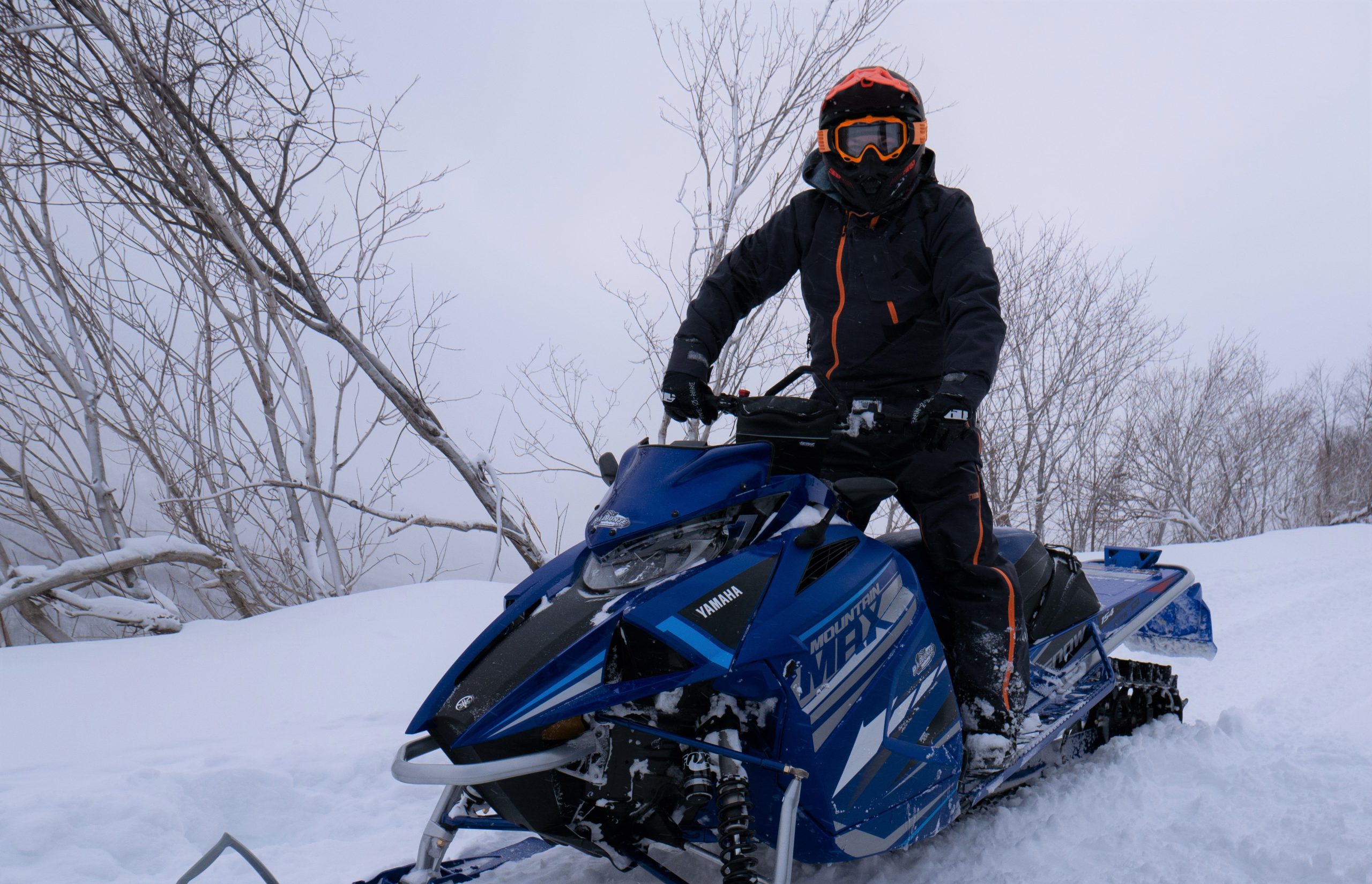 Membrane
When snowmobiling, I wore the suit with merino wool slacks all winter long. Up to -10 degrees Celsius, I wear the suit without any other lining. After -10 and especially when it's windy, I then use an insulated merino wool liner. Thanks to these liners, I was comfortable all winter long. As you may have noticed, I avoid cotton like the plague and with good reason, because it does not evacuate moisture. With my wool underwear, even if I'm active and produce sweat, they expel it as I go along. This keeps me drier and prevents me from getting cold. The only time I felt cold was when I was totally inactive or without my insulated jacket and was caught in a windstorm.
No moisture in my set came from the outside: the membranes in this set do a good job. This is especially nice because this is the entry-level membrane from 509.  It's rated 10k/10k for waterproofing and breathability. If you compare it to their new Ether package, this one comes with a membrane that offers a 45k/25k rating. All in all, for waterproofing 509 has done a very good job. I would be surprised to test the Ether, as on paper the gap seems huge and I am already satisfied with the Allied.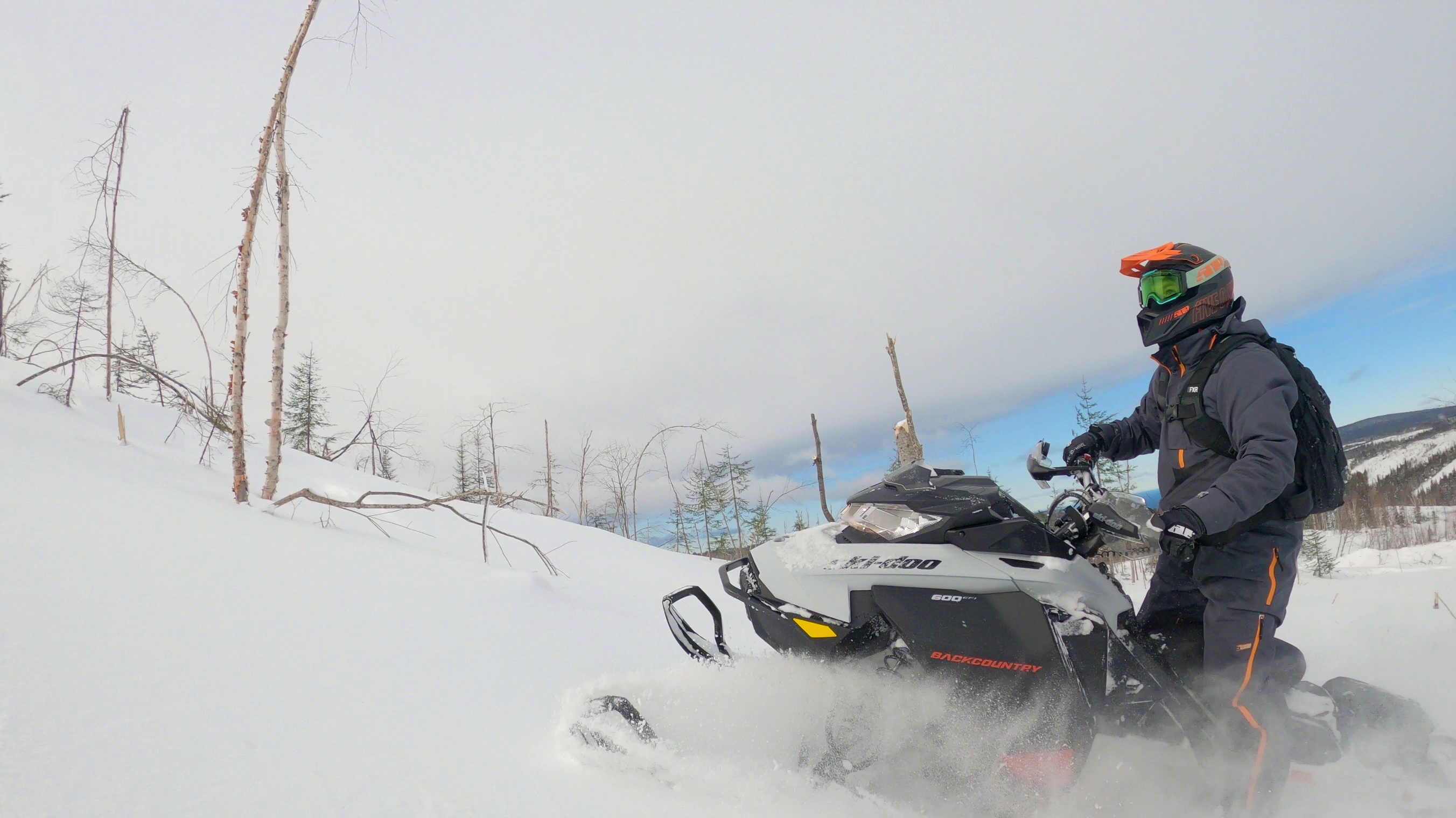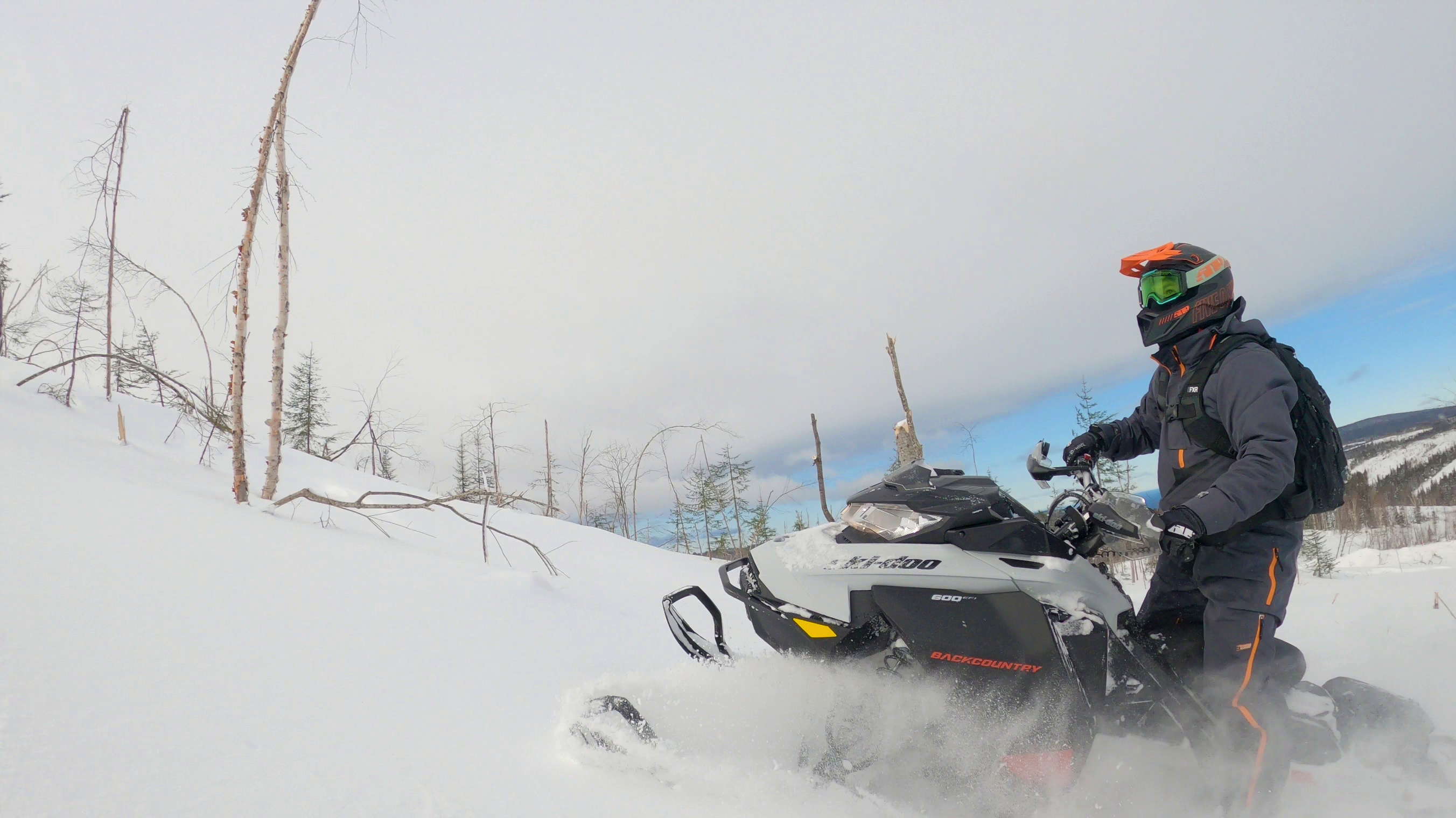 Versatile
I've worn this set on and off the trail and in both cases I was satisfied. I can recommend it without hesitation, as it is competitively priced. It is versatile and comfortable. The outer shell is rigid and the insulation is present, but not overabundant. Overall, this set breathes well enough and isn't too hot to use from the beginning to the end of the season. I totally understand the onion skin mindset: wear a shell and later add layers of insulation. I must admit that I apply this principle even with this insulated set. My point is that in the East, it is cold. Much colder than in the Canadian or American West where shell type sets are the rule. The reality in Quebec is that a slightly insulated suit does the job very well. This is why I have no problem recommending the insulated version of the Allied.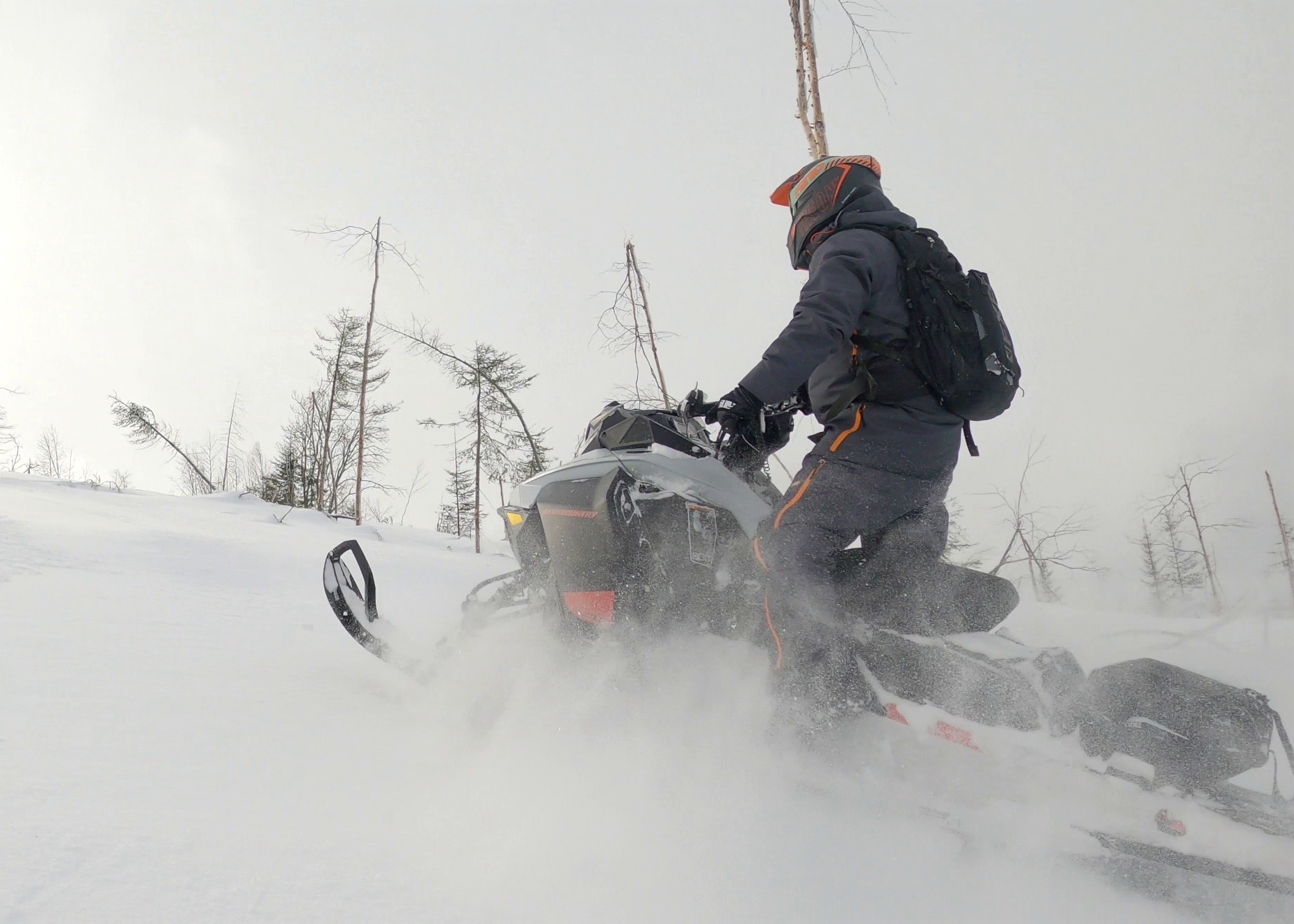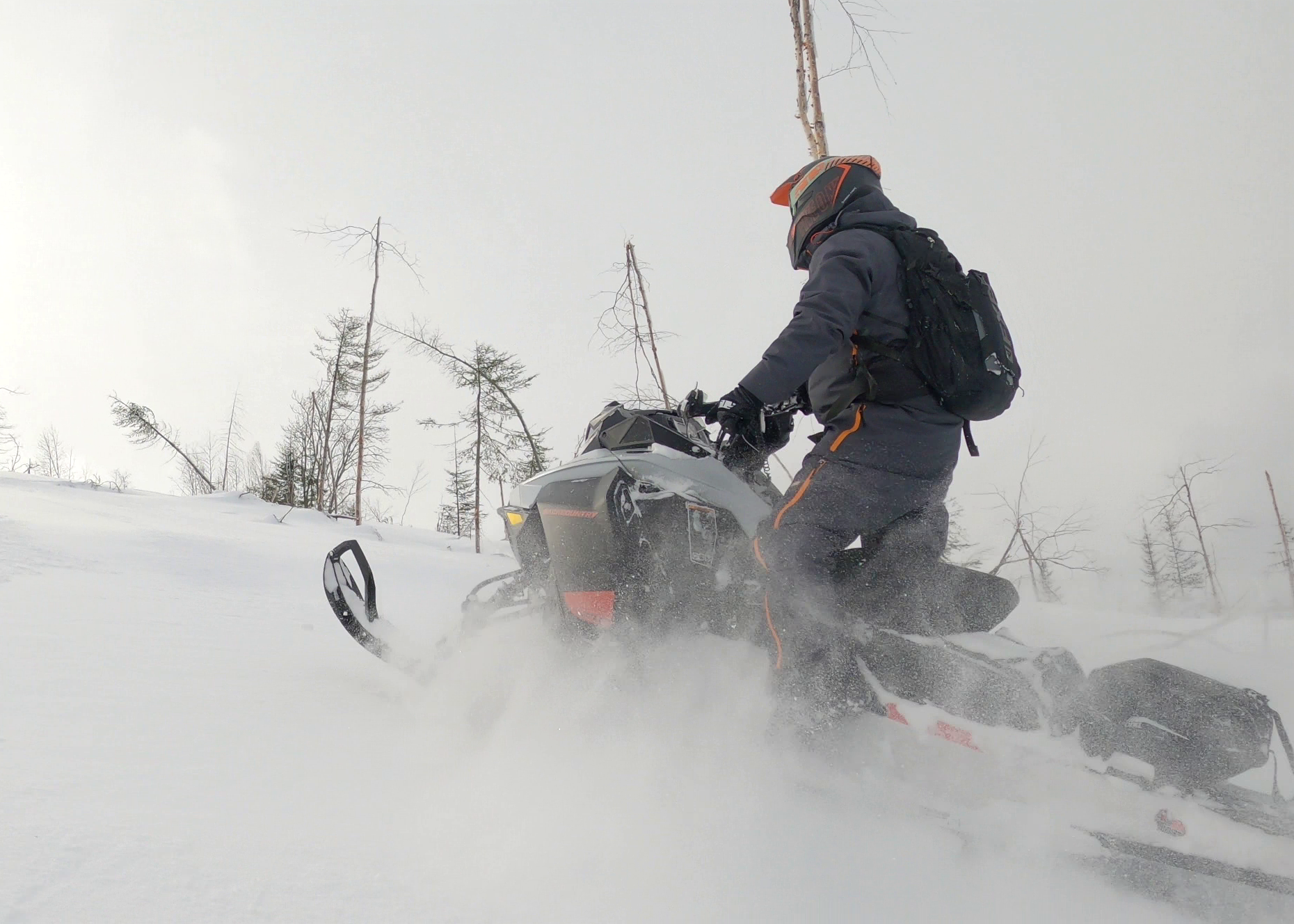 Improvements
Is it a perfect package? No, but with a few improvements, it would be more than excellent. My wishes for this garment would be the following in the years to come. A central zipper, so I don't get my beard stuck, when the garment is worn without a cagoule. Also, this one would be easier to close completely when worn with a big hood. Another point, the fold over front pocket, while nice, interferes with my experience. It is in the way of the chest pocket and this one contains the goggle cloth which is very practical and appreciated, I wish it was more accessible. It's not overly intrusive, it's just inefficient.
Also, with the center zipper, I'd like to see a second internal pocket added. I love the one already there: it's handy for protecting cold-sensitive items.  Another addition would be an adjustable elastic strap or a second method of retention on the liner that makes the seal with the boots. When the powder is endless, there have been times when the boot liner has come up in the back and let snow into my boots. This was even though it was attached to the front of the boot. This has only happened once in my winter, but it would certainly be appreciated, especially by people in the West for whom these conditions are very common.
One last point would be to reinforce the seams at the crotch, as I tore my suit on my first few rides. Nothing dramatic, my sweetheart patched it up without a problem and so would have been the warranty service. They do an excellent job by the way, as I have dealt with them in the past.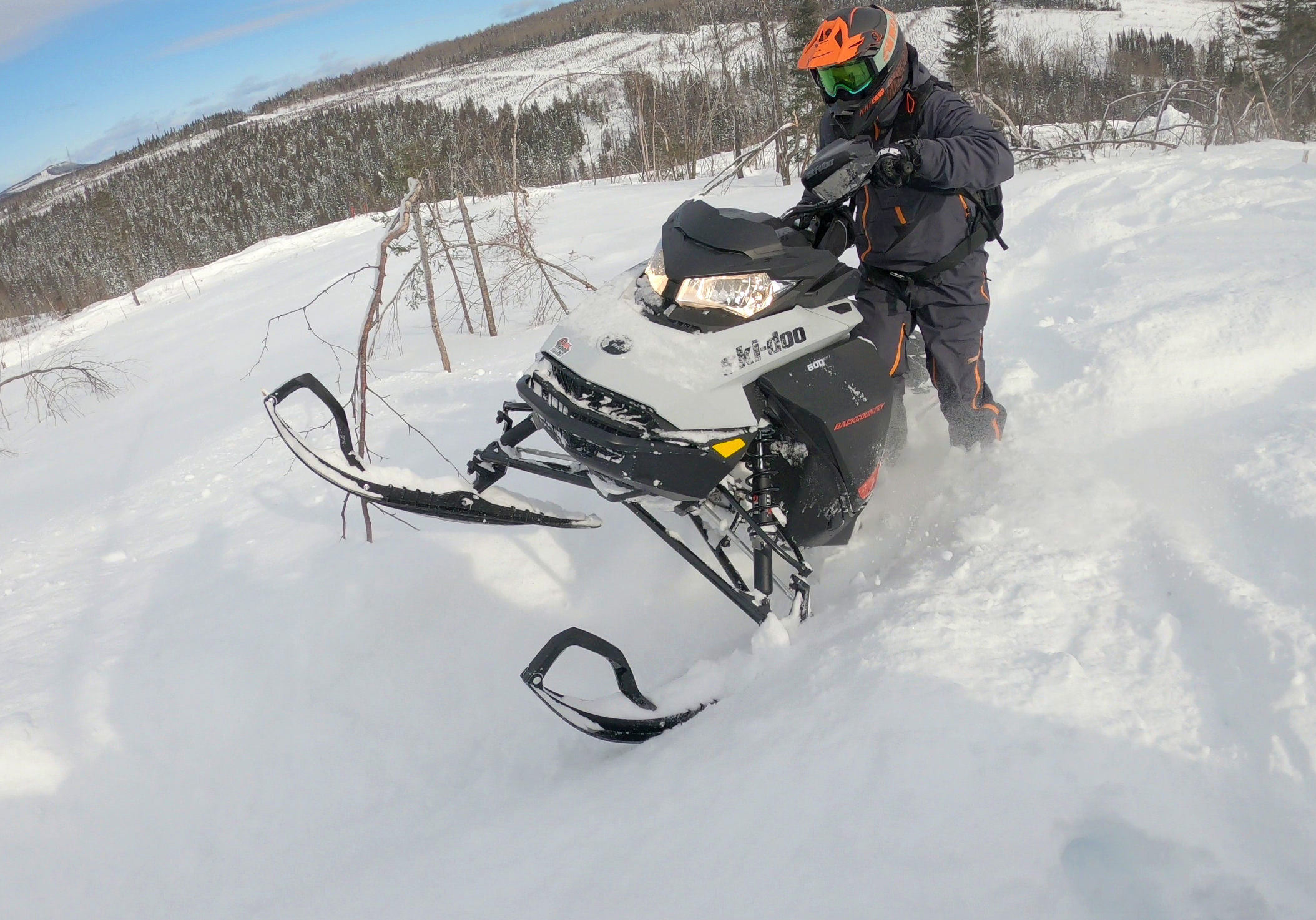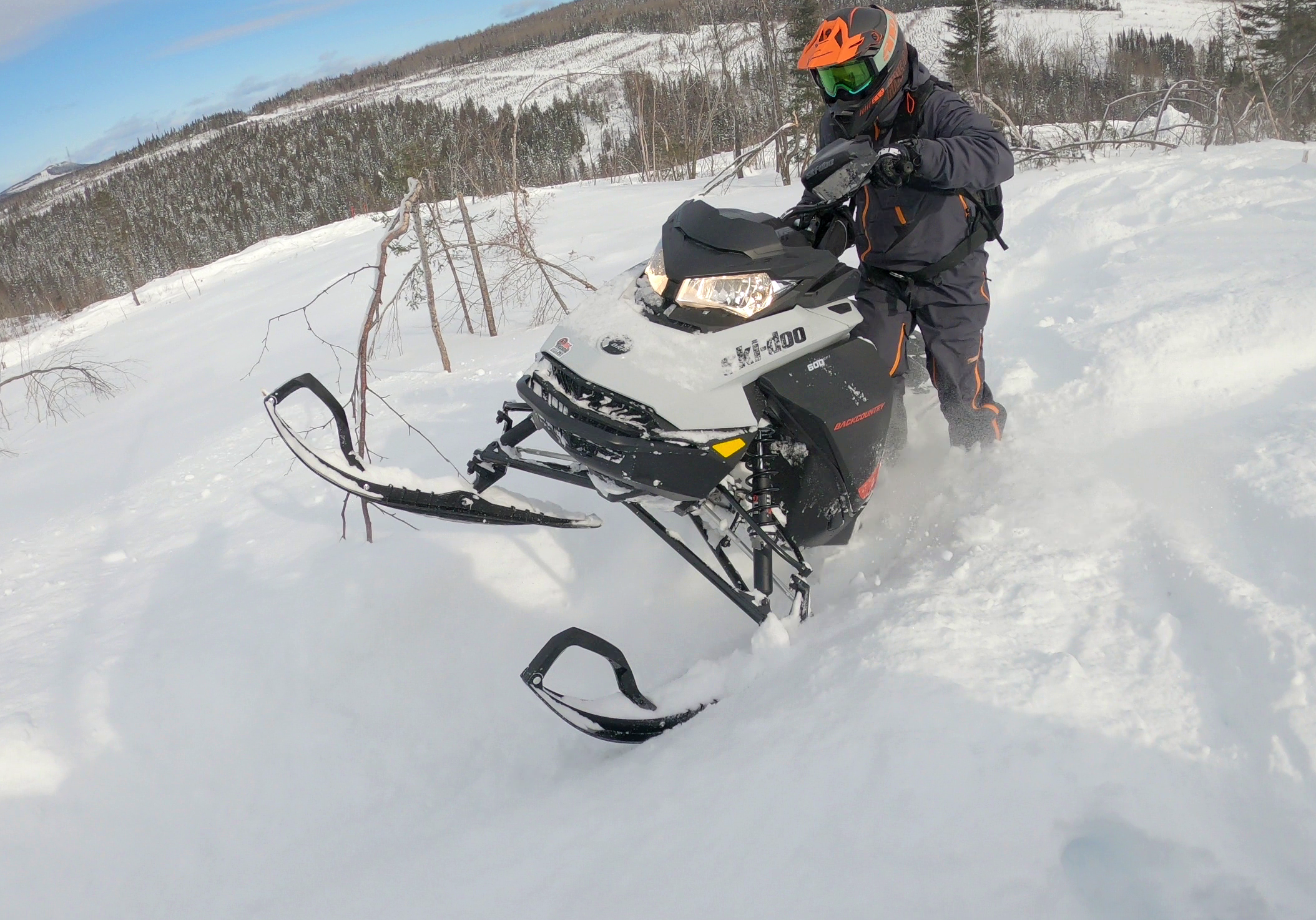 Conclusion
Finally, the Allied Isolated was a nice surprise for me, it is a good monosuit: comfortable, breathable, waterproof and windproof. Honestly, it satisfied me and fulfilled its mission very well. I have to go back to the fact that it is affordable and perfect for someone who wants to look good without breaking the bank. I have to say that the Dark Ops version, which I wore, was downright successful in the look of it. On several occasions, I have been approached in stores to talk about my suit and ask for information. When people who don't ride snowmobiles notice it, it's because it's something special.
On that note, I have to thank 509 for allowing this essay. I hope that this text has guided you in the purchase of your next monosuit. Our contributor Pierre-Olivier shares with us his comments following his test of the isolated one piece set Allied from 509.