Off-road and clothing management
Finding the right combination to optimize your off-road days is not as easy as it may seem.
This article proposes various proven solutions to guide you in your next purchases. It is certainly expensive to equip yourself for this sport, so it is important to target your needs before making any expenditure. The off-trail snowmobiler must ask himself how much he is prepared to spend on clothing and add the purchase of his snowmobile to this. The off-roader may be surprised if he does not consider this factor. This consideration goes far beyond simply determining whether to buy a one-piece or two-piece outfit.
The art of craftsmanship according to Klim
Klim is a pioneer in the production of high-quality off-piste clothing and has understood this need! Connoisseurs know this and that's why the Gore-tex used by Klim remains an unquestionable choice for them! For 2023, I opted for the Klim Storm Jacket/ overalls set made of this material. To briefly review the properties and technology of Gore-tex, it is a proven product that has been widely used in the manufacture of outdoor sportswear for decades. Offering lightness, waterproofing, durability, breathability and much more, this membrane represents, to this day, the best of what is currently available on the market.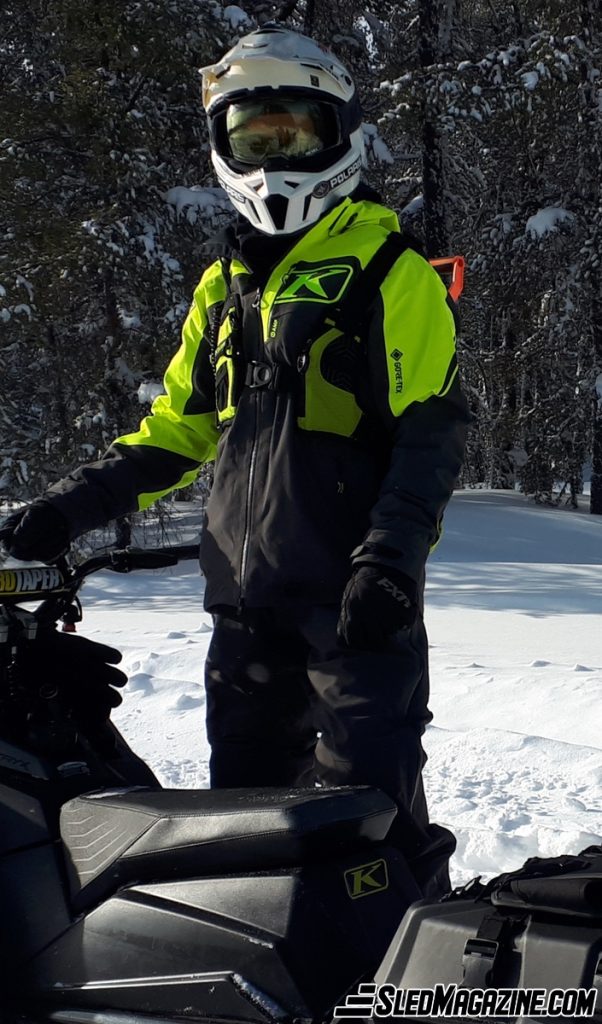 To make the outer shell we wear effective and efficient, we must choose the right underlays. Clothing manufacturers offer a wide range of products to meet everyone's needs. For example, the diversity offered by Klim's AGGRESSOR underlays. This makes it possible to acquire 4 levels of thermal degree: ultra-light (Cool), light # 1, intermediate # 2 and the much warmer level 3. For my part, it is preferable to acquire underwear with the properties to evacuate excess moisture and dry quickly. This is why I adapt my suits to the outside temperature. Afterwards, it will always be possible to optimize everything with Override Alloy jackets (in black in the picture) or Inferno (in red in the picture)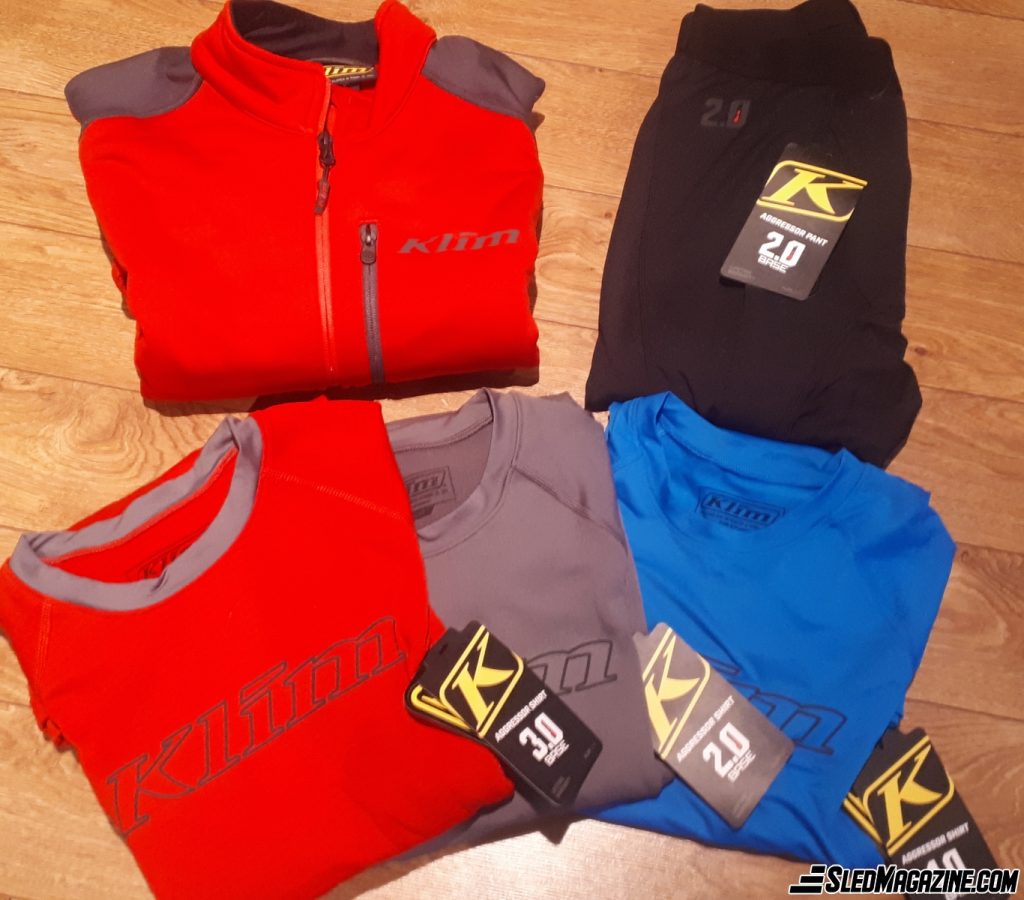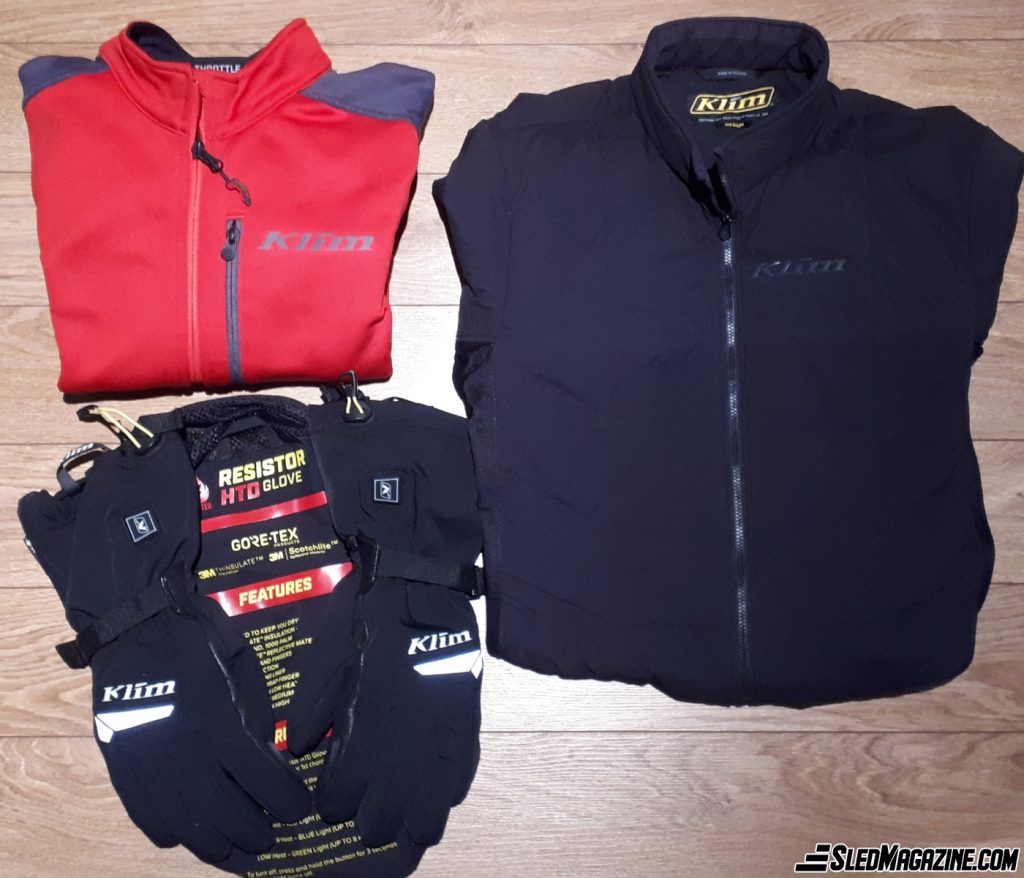 Tips and tricks
During my outings, I recommend the tunnel bag on my snowmobile, because it allows me to get rid of these additions at the time of day when I am running wild. I am therefore exposed to sweat. It is also very useful to carry a second pair of gloves and extra socks.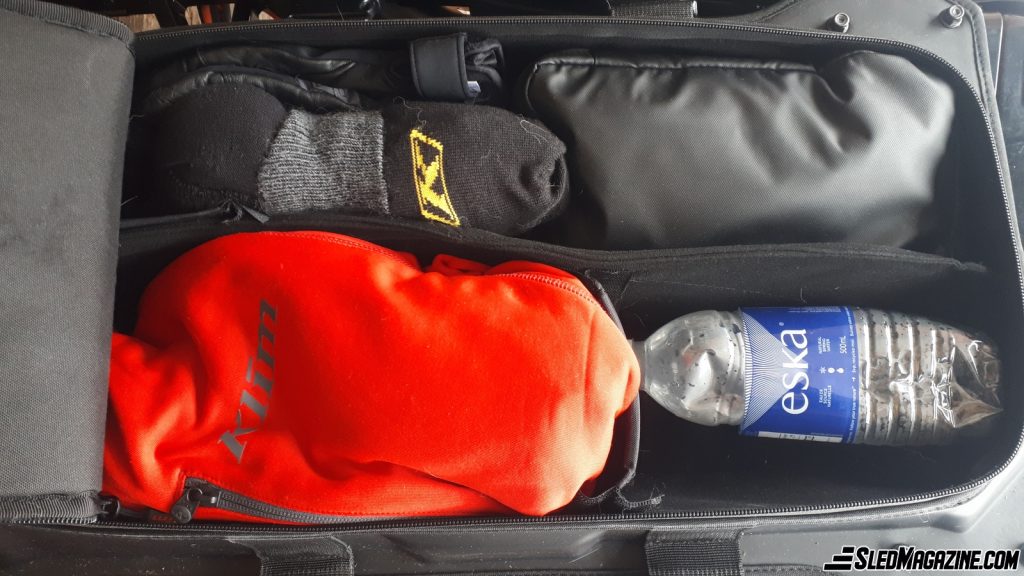 A day of snowmobiling is expensive! You might as well make it worthwhile by not wasting time being cold!
If your budget allows it, a heated jacket or heated gloves are very well suited for trail rides and are more than appreciated during lunch stops for those who lunch in the forest.
Hooded case !!!
A lot of riders will prefer motocross-type helmets as protective helmets. These are more resistant to branch impacts and definitely give the rider a good look! However, depending on the model, it becomes completely ineffective when riding on the trail to reach the desired off-piste area. That's why I recommend a neoprene hood covering the nose for longer trips. I opt for a light balaclava that leaves the face clear for the off-piste sectors.
As far as visual protection is concerned, I always have 3 pairs of goggles including the XL/extra foam models. These are equipped with a wider foam around the perimeter. This greatly helps to close the gap between the helmet opening and the goggle, thus blocking air infiltration. A good trick is to separate the wet items you will be using from the dry ones. If your snowmobile is equipped with a dry box, use it to store only the non-wet items.
Also, keep in mind that the heat from your face will protect your lens from icing. This is why it is preferable to avoid randomly removing the glasses during stops.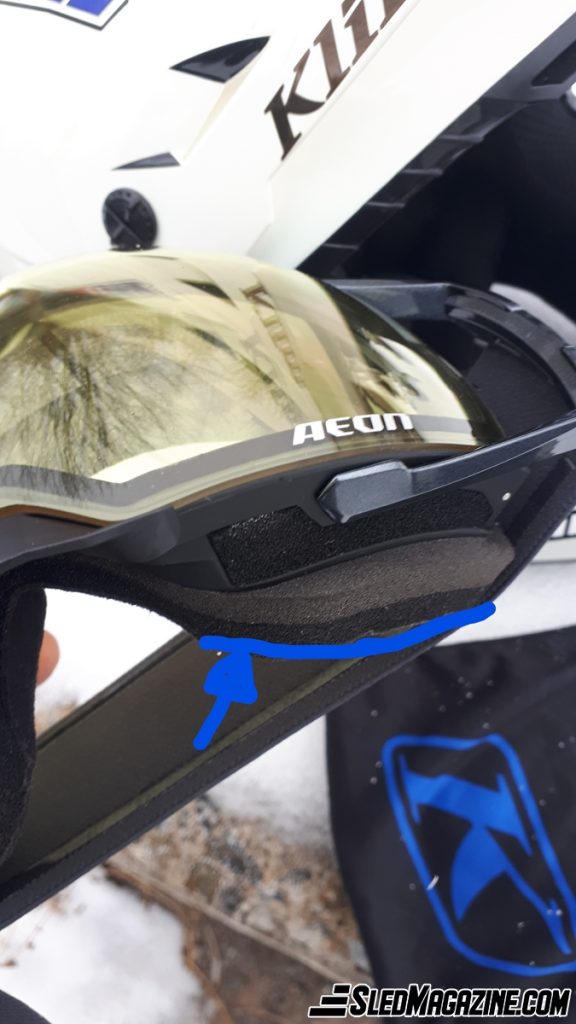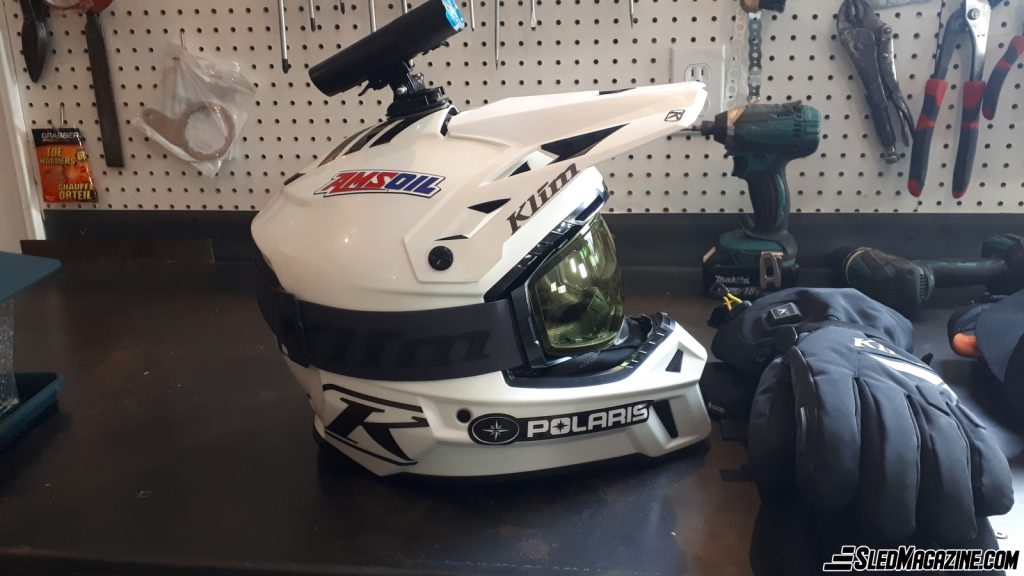 Boots
There is no need to stress that choosing a boot that is rigid, breathable and resistant to wear should be one of your purchasing priorities. Moreover, it is preferable to try boots with a quality sock that enhances the textile performance of your boot. The Merino wool/Lycra/Acrylic mix is a very good example of available products.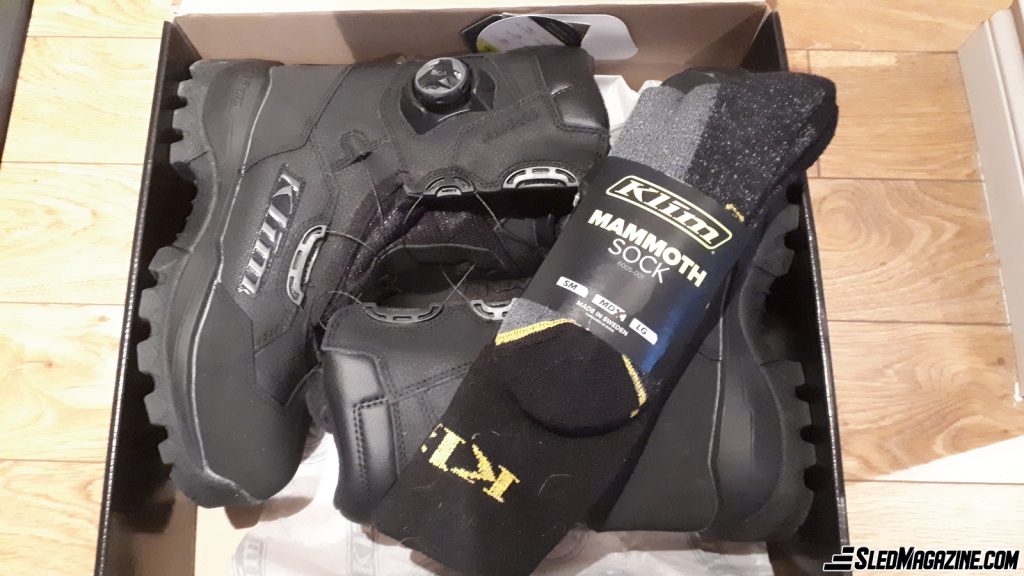 To conclude, when trying on a coat/overalls/one-piece in a store, think about the protective equipment such as chest protectors and knee pads that you will have to wear. Moreover, since rigid snowboard boots are a prerequisite for protection in this sport, it is important that the knee pad/shorts and boots combination be perfect. A knee pad that is too low can become uncomfortable if it is not adjusted to the right height.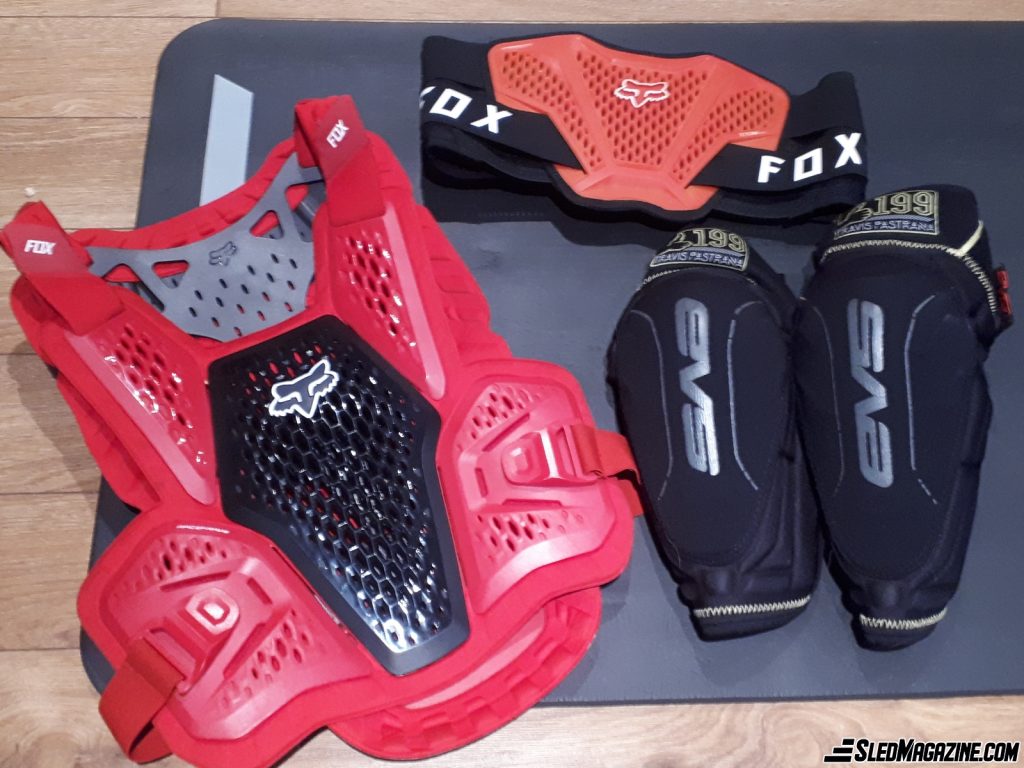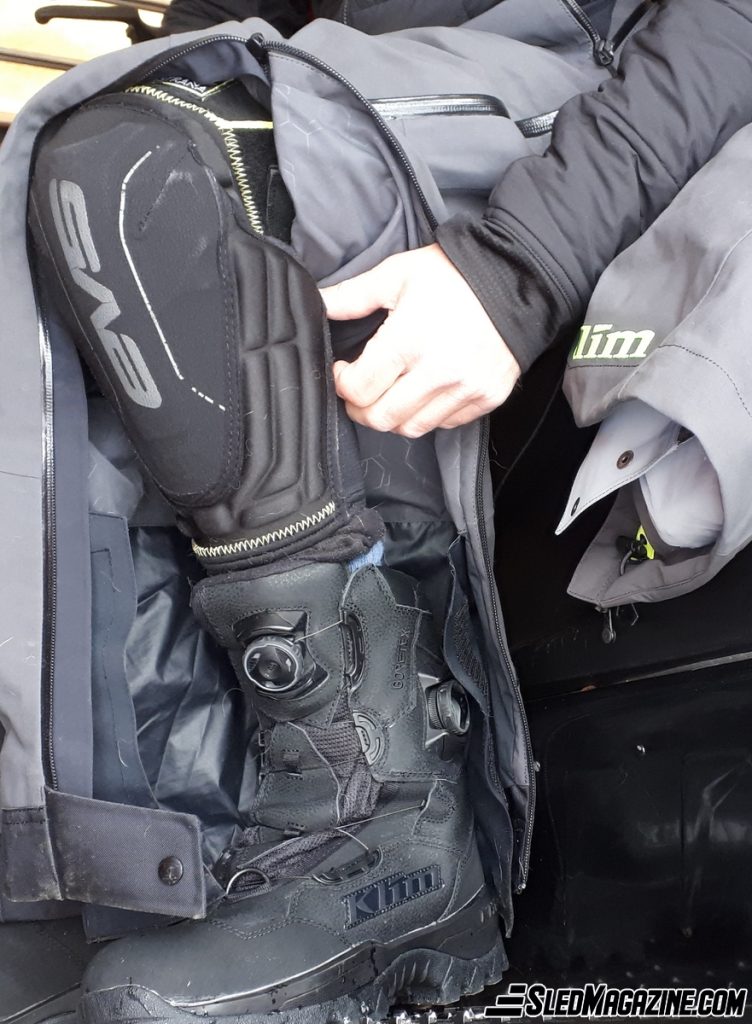 Conclusion
When shopping, don't hesitate to ask the experts. Often inside a cozy store, we are seduced by the colors rather than by the efficiency of our possible expenditure.
Yves 2023 Kit
Klim Storm Gore-tex Jacket/Overalls
Klim Adrenaline PRO GTX Boa Boots
Klim AGGRESSOR base layers thermal level # 1,2 and 3
Inferno and Override Alloy mid-layers
Klim F3 Carbon ECE Helmet
Klim Aeon Goggles
Klim Resistor HTD Gauntlet
Klim Mammoth Socks
Here are more related Klim articles: