Sometimes, certain aspects of life are simply obvious to me. For example, I never imagined that one day I would be sitting in front of my screen to remind some people of a few rules of good manners. I do not want to be moralistic, but some people have an attitude that taints our activity. It is my duty to realign the shot before reaching a point of no return.
As a prelude, I would like to give you some context. On my last ride of our too short (they all are) season last year, I was headed to the Lac Blanc Outfitter, on the border of Lanaudiere and Mauricie. Before arriving at the junction of an intersection, some snowmobilers had warned me of the presence of a police checkpoint. I had a split second of uncertainty and I felt a shiver go down my spine. Am I legal? Do I have all the necessary documents? Did I feed the dogs before I left… oops. No connection in this story!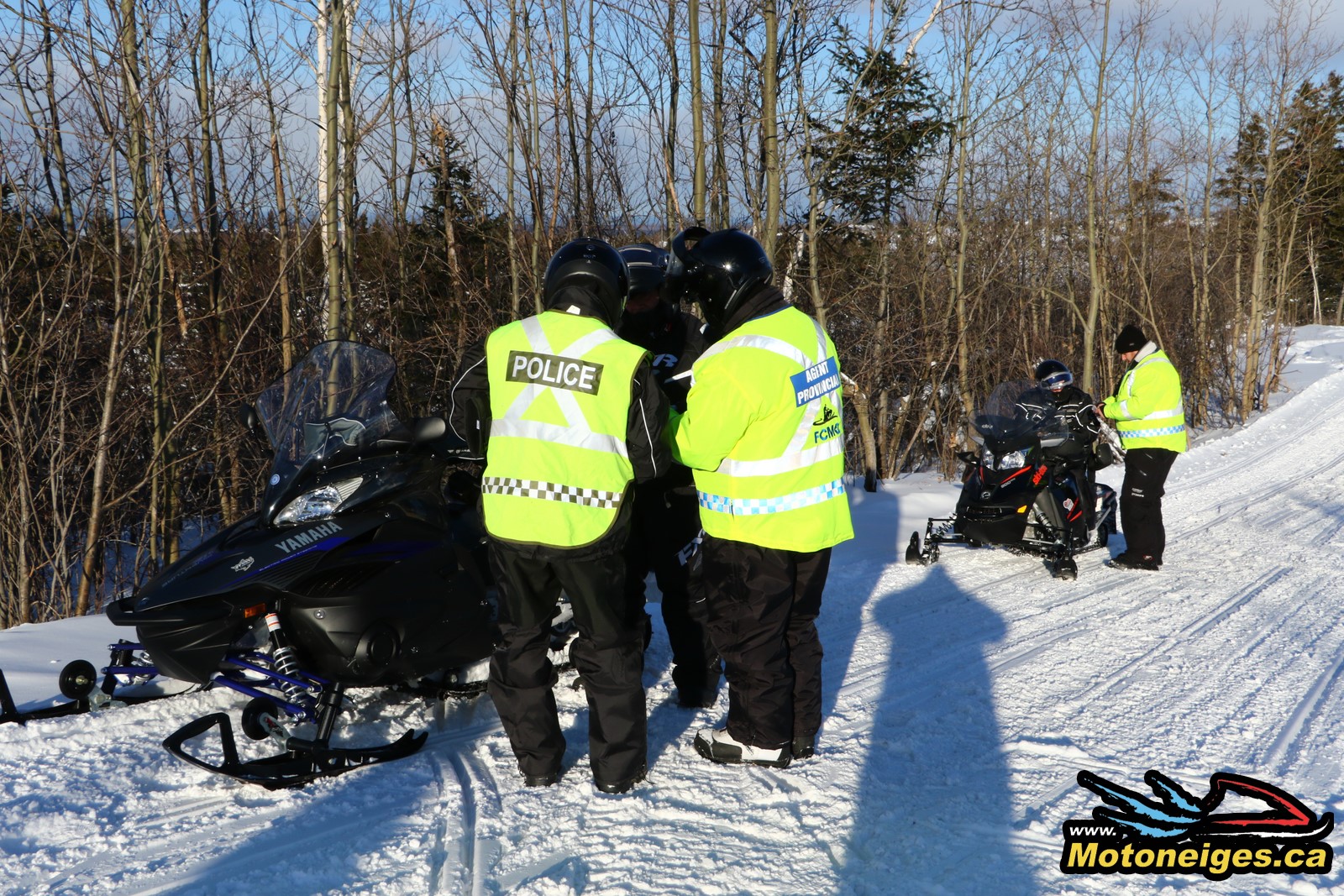 Of course my doubts were quickly dispelled, because I am a responsible person and my job also requires me to be faultless. I also constantly feel the obligation to set an example in snowmobiling. Therefore, I had made the rational decision to continue my journey to the law enforcement officers.
I had to be patient as it was a very busy day. We had to wait in line towards purgatory as if we were at the entrance of an electronics store on Black Friday. When it was my turn, the agent noticed the stickers on the hood of my snowmobile and gave me a glare as he said, « Is this a rental snowmobile? »  I replied in a rather friendly tone, hoping he would be more lenient with me: « No, I am a journalist and this snowmobile is a long term test ride with a well known dealer. »
I suddenly noticed an immediate change in his attitude and he quickly signaled to the other snowmobilers to move along. They seemed to appreciate the officer's eagerness, but I was still unsure of what to do next.
In no time, we were alone and it was then that he opened up to me like an open book. He was obviously very emotional. He introduced himself and wanted to share with me his feelings about the attitude and lack of respect of some snowmobilers towards the uniform. I felt that he had discovered in me the spokesperson who would sensitize the riders to a more civilized approach towards the police authority. In fact, he quickly realized that I have my own weapons, the words, to try to convince them.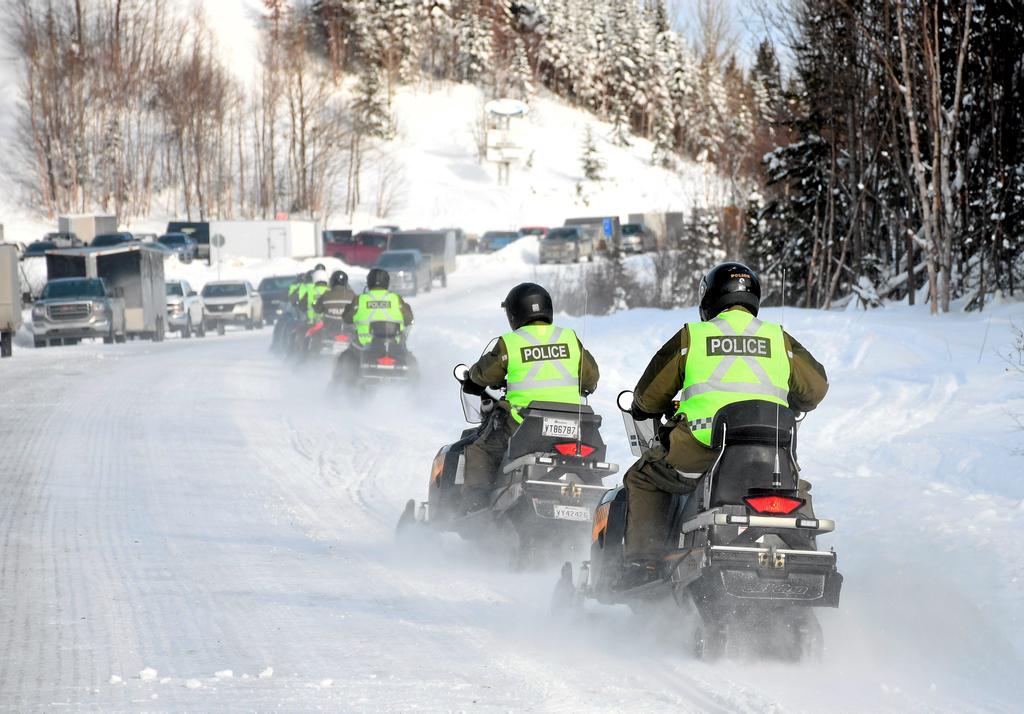 Is it the newcomers who have not understood the general operation? Has the pandemic created an anxiety that does not dissipate, even when practicing a relaxing activity in correlation with nature? Does "Gerard" want to be more arrogant in the presence of his "friends"? All in all, we don't have the real answer, but there is one fact that persists: some enthusiasts don't understand the term "RESPECT".
In fact, what are the reasons for the presence of agents or policemen on the trails? Usually, they are not repressive and their actions are normal to make awareness and control. Our activity is governed by very specific rules and we must abide by them. Imagine the scenario if "Gerard" is riding on the trail while intoxicated without any intervention to stop this offender. He is putting the safety of others at great risk.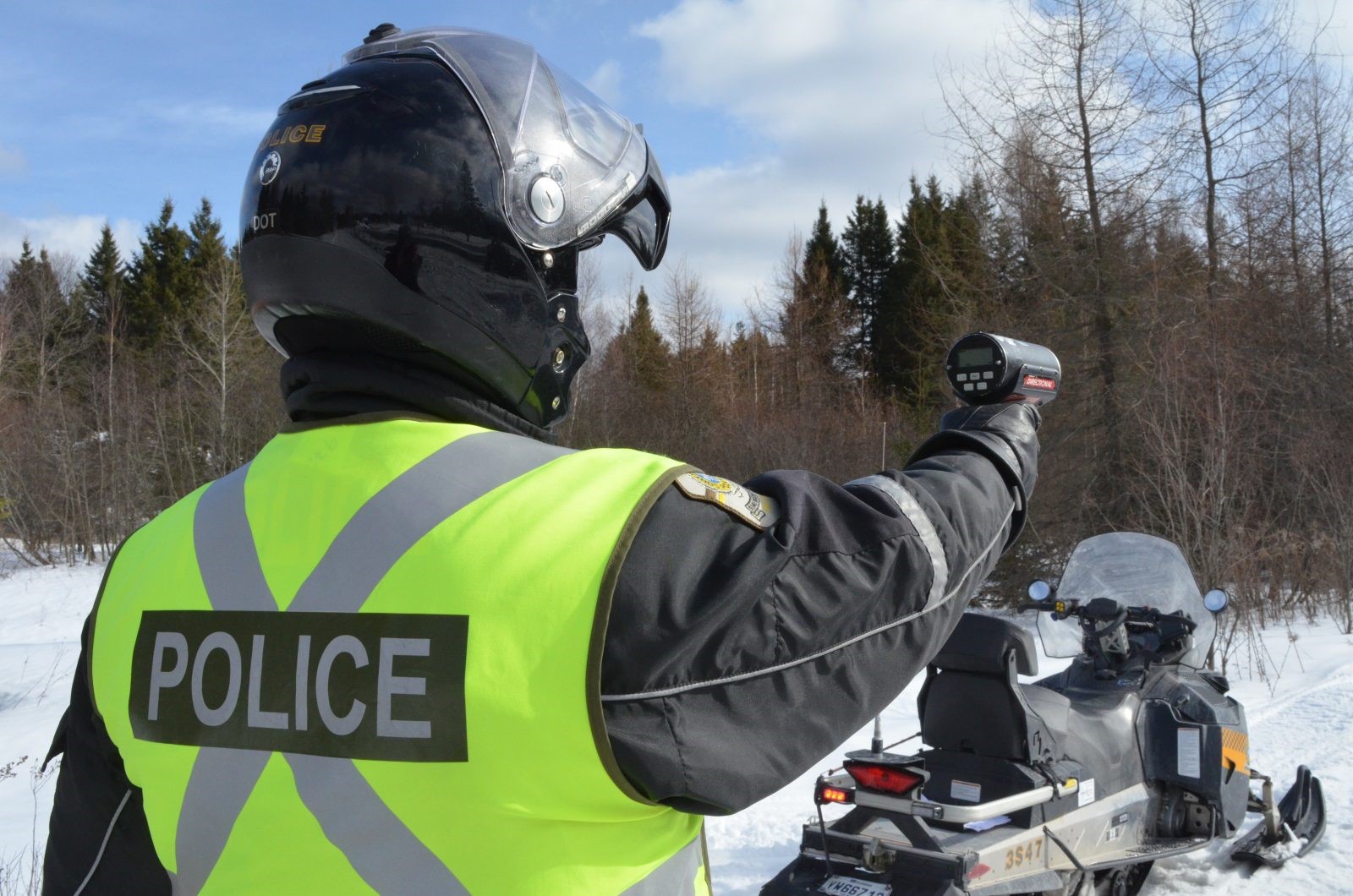 Imagine "Gerard" driving his brand new turbo snowmobile at breakneck speed, cutting the left lane on curves to get to the next stop first. With no supervision on the trails, this character would be a public danger and a potential source to add to the notorious death toll that we are striving to reduce to zero.
Imagine once again this handsome "Gerard" riding on the trail without having purchased his annual fee which provides the money needed by the community to maintain our trails. This is a loss of funds and outright theft. Therefore, the presence of agents and police officers on the trail is necessary for the proper functioning and supervision of our activity.
For my part, when I meet a person in authority, I try to be as courteous as possible, because I am aware that there is a human being in front of me who has a job to do. With this in mind, I make sure that the interrogation will be short, that I can get back to burning gas and enjoying the scenery as quickly as possible. Otherwise, if a person engages in irreverent behavior, you can be sure that these police officers have all the power to make their lives a misery. They have the authority to conduct an exhaustive audit that can drag on as long as they want.
So, what do you think is the right attitude to adopt?  I prefer the one that will allow me to leave with their blessing in no time and that is the one I suggest to you as well.
The day of March 6 made me aware of many aspects of the reality of being an agent. It also allowed me to meet a police officer who loves the sport of snowmobiling and who loves to meet the riders in the course of his duties. On that note, I would like to take this opportunity to wish a very happy retirement to officer Tremblay who was very generous during this day.
See you soon my new friend… …. by the way, if you are interested, my dogs were very happy to see me back safe and sound after my hike, thanks to people like officer Tremblay, who care about our safety.