During the pre-season testing at West Yellowstone, we were asked which snowmobiles from each manufacturer we liked best. I feel like I'm repeating myself again, like an old broken record, but I have a soft spot for this snowmobile. Yes, this model is mostly unchanged since it arrived in 2017, but the Arctic Cat Thundercat remains in my favorites for a variety of reasons.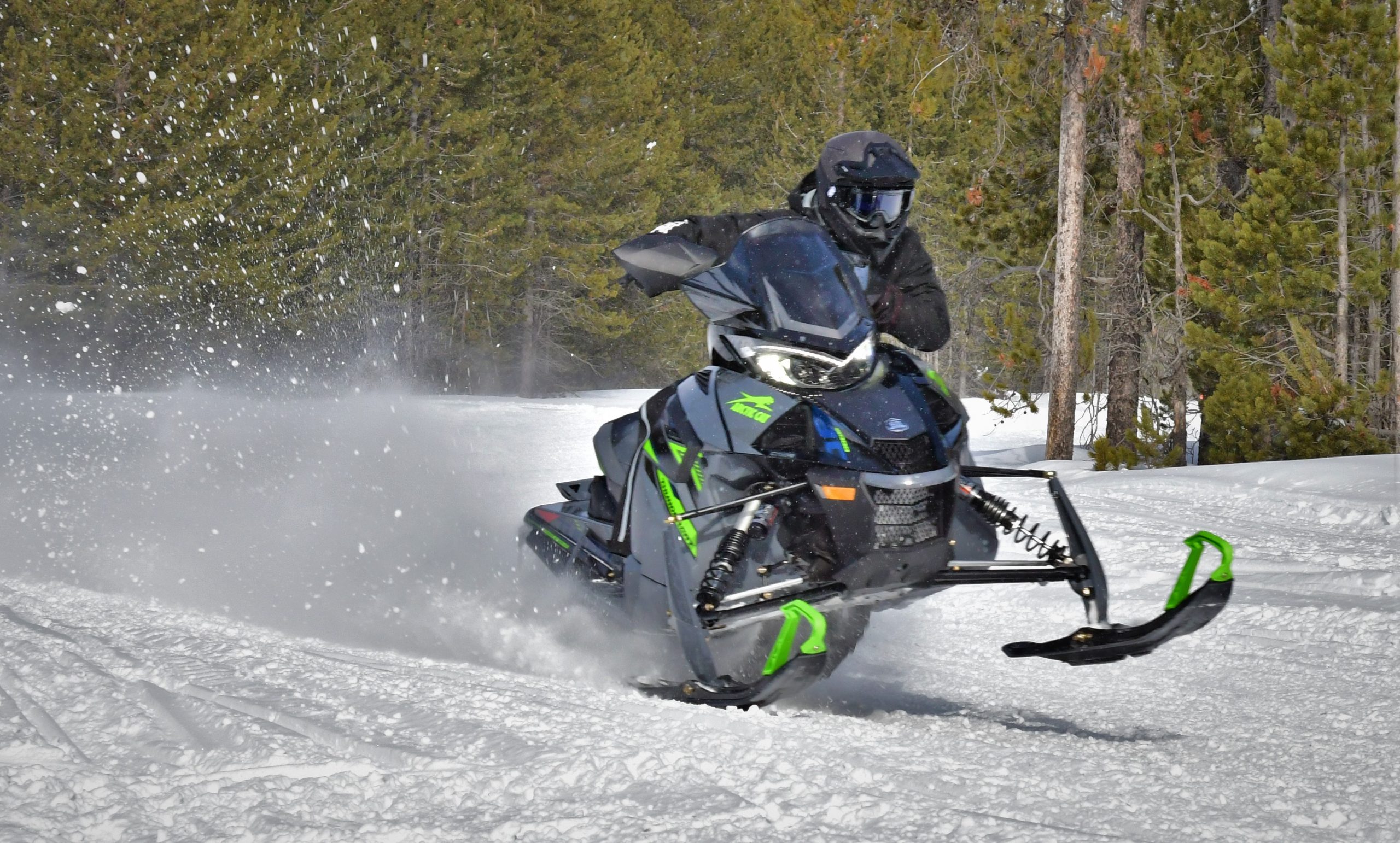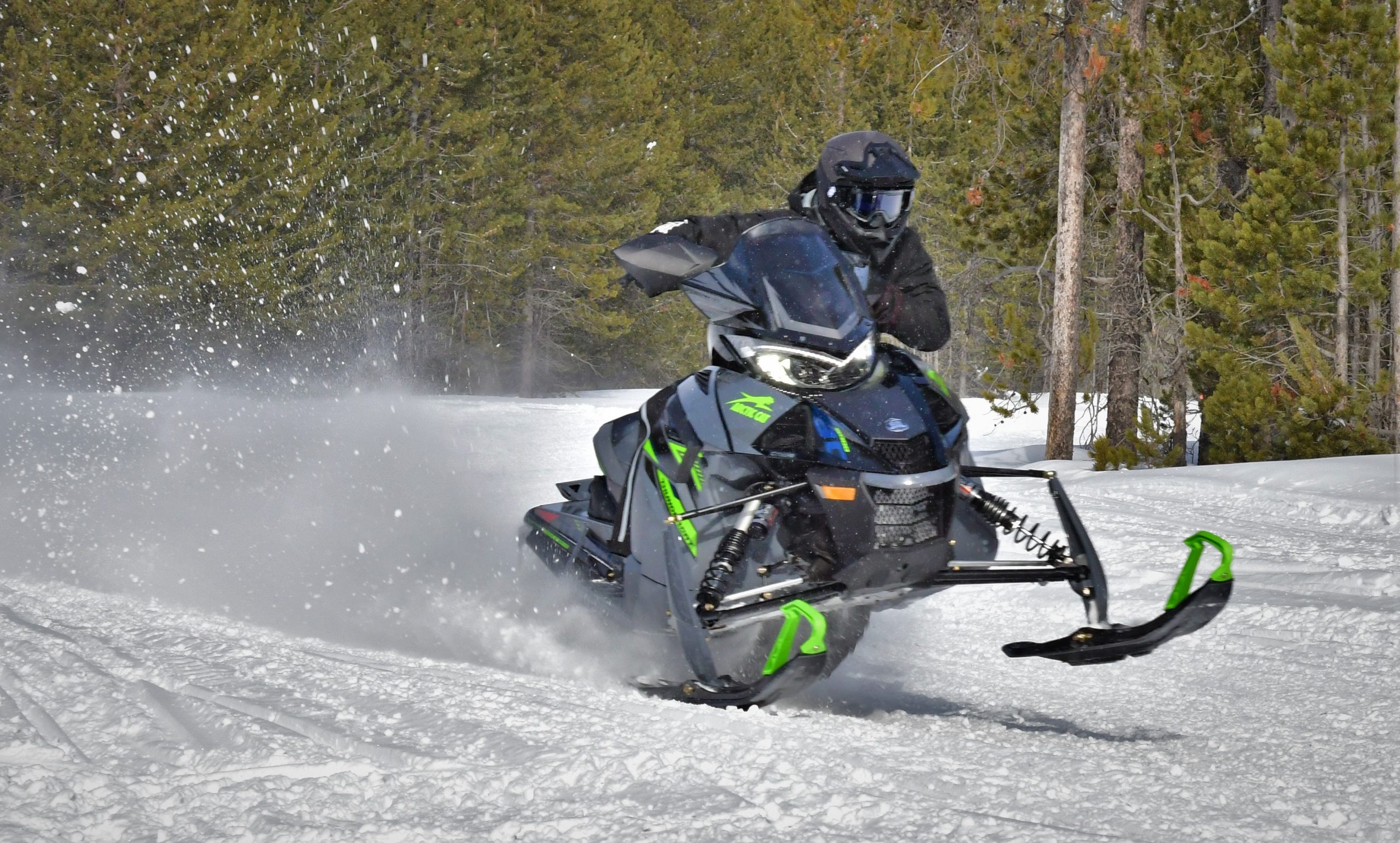 Power
Its main asset is its wonderful engine which is, once again (with its cousins from Yamaha), not yet matched. The Thundercat has the biggest and most powerful engine. The 9000 series C-TEC4 turbocharged three-cylinder 4-stroke generates a 200 HP class of power at 8750 rpm. This 998cc engine features a super-fast throttle and turbo response from an air-cooled turbocharger. Once started, it's still the benchmark machine. It may not be the quickest starter compared to the new Mach Z, which transfers power better to the ground, but give it time to express itself and you won't be disappointed.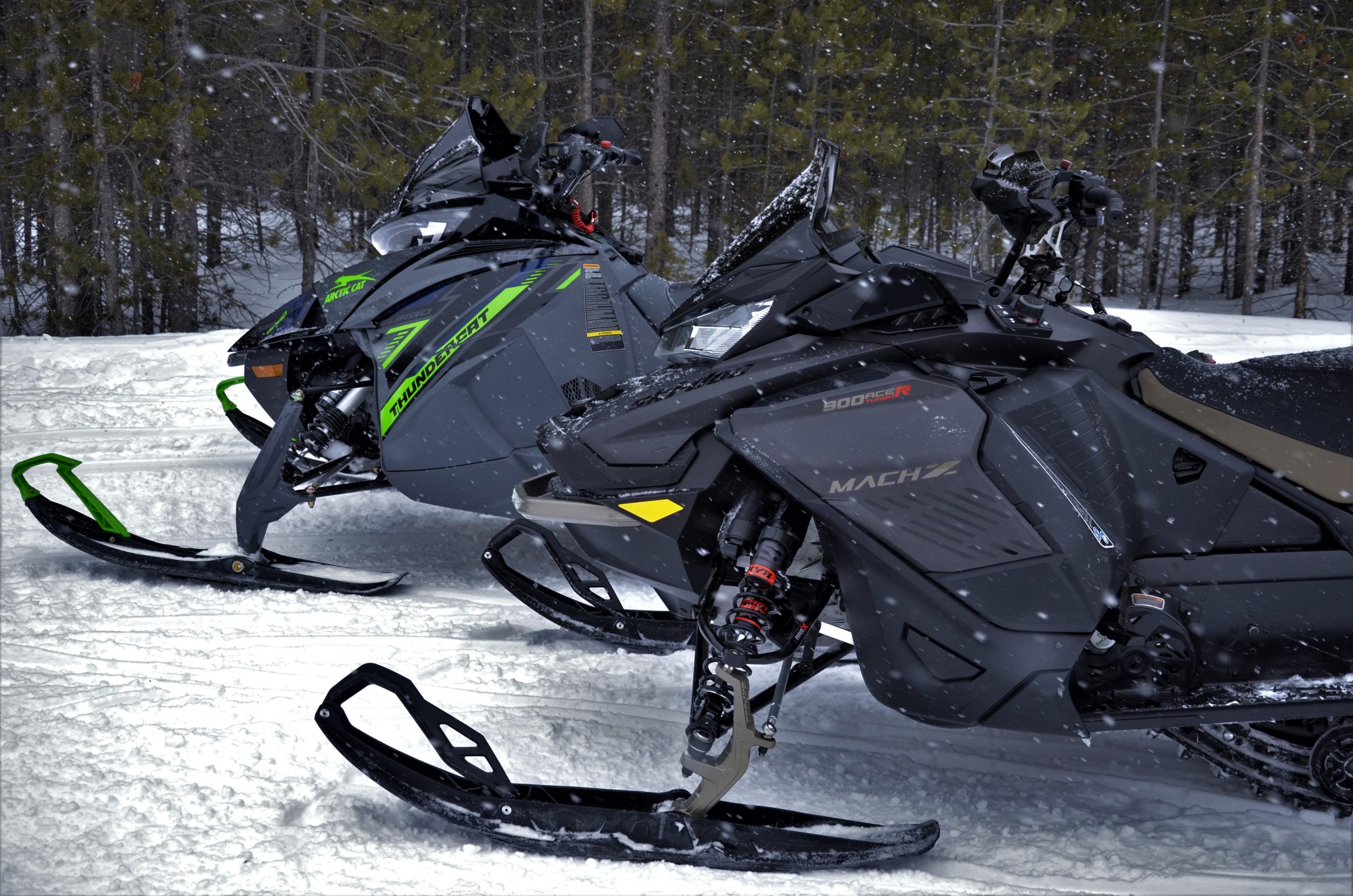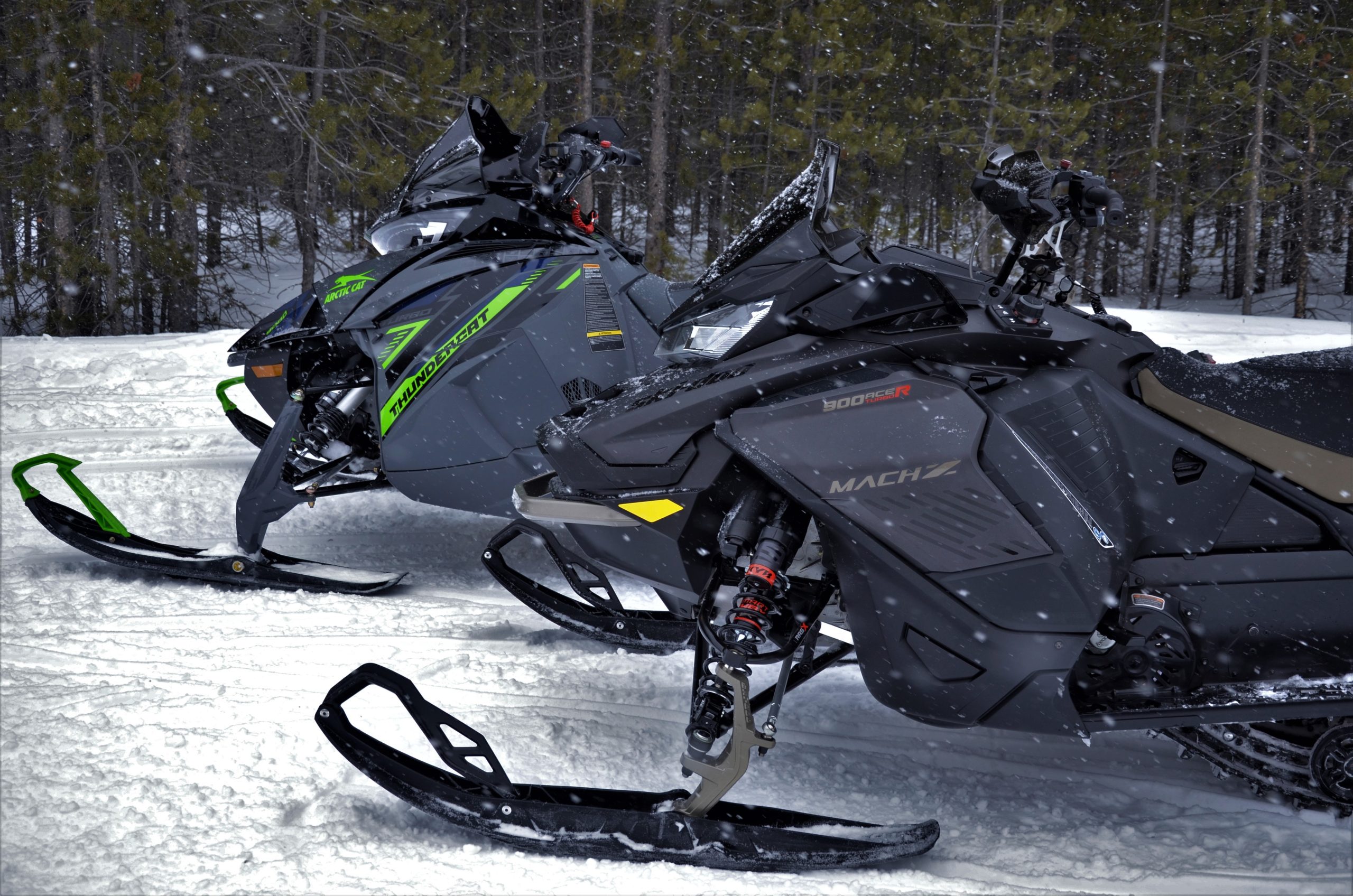 No matter how much power is delivered, if the chassis isn't able to master all 200 horsepower produced, it's like having a ballistic missile launched blindly. Fortunately, the Thundercat is a confident machine in this regard. The weight may be there, but it uses it to its advantage. It handles like a train on rails. In ideal conditions and on groomed trails, it's amazing how easy it is to speed through big turns.
Still with the optional ATAC system, whatever the riding style or terrain, the FOX ZERO shocks impress. Three compression settings (soft, medium and firm) are available and can be adjusted with a button on the handlebars.
Technology
For 2022, Arctic Cat is bringing back a technology already used in the past with the addition of optional EPS (Electronic power steering). The advantages are multiple. The first is of course the ease of steering and changing the trajectory of the snowmobile. Any driver with neck, shoulder or arm problems will get his money's worth. At the end of the day, it's amazing to see how relaxed the rider is. Another advantage is when changing suspension settings, gauges, heated seats or any other maneuver that requires the removal of the left hand from the handlebars. With only one hand, the snowmobile is much easier to steer than before. Finally, for riders who like to have a lot of skid and ride aggressively, it is now less demanding on the arms if you modify the basic adjustments and transfer more weight to the skis or even if you want to add more aggressive sleds and skis.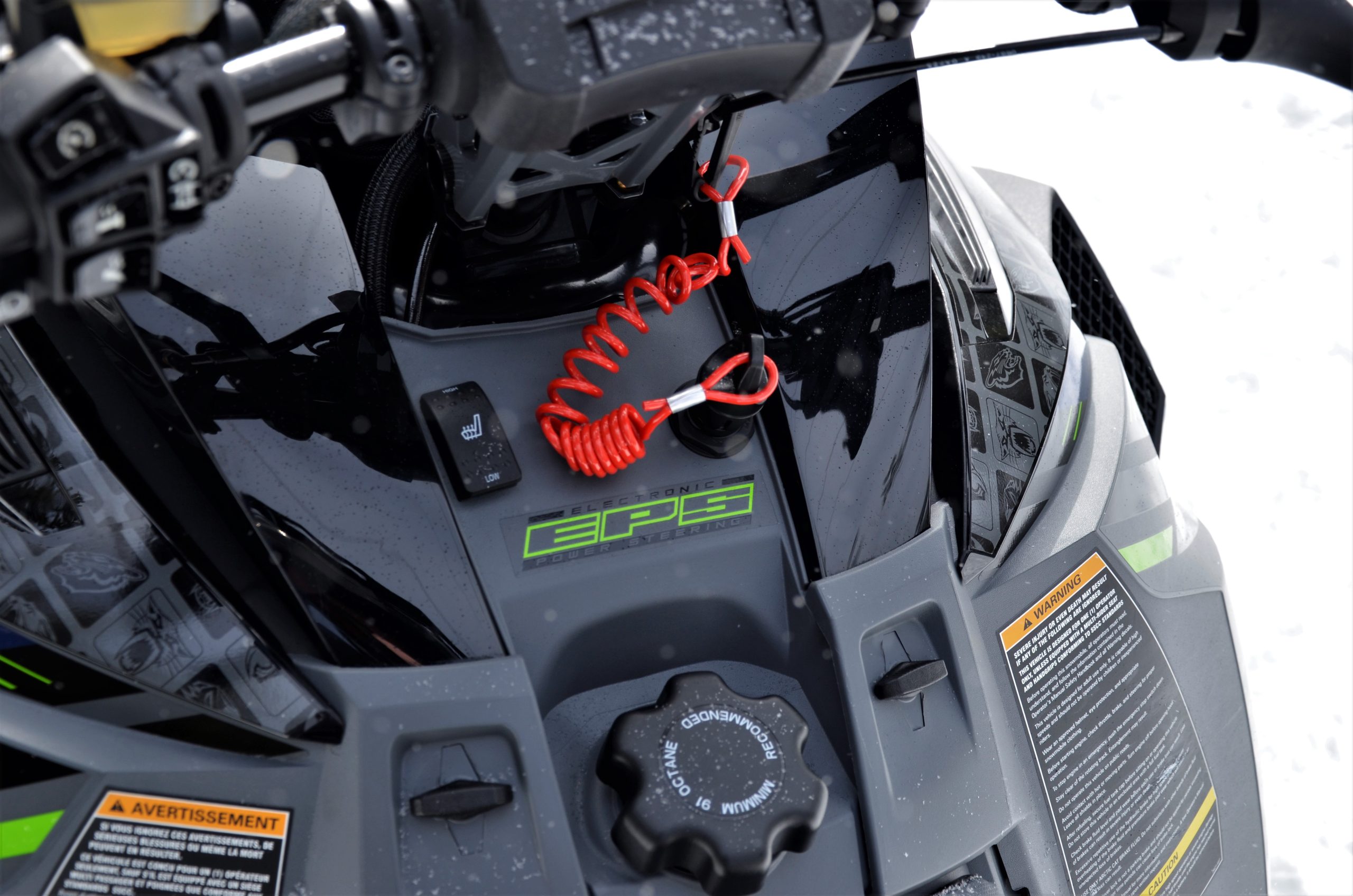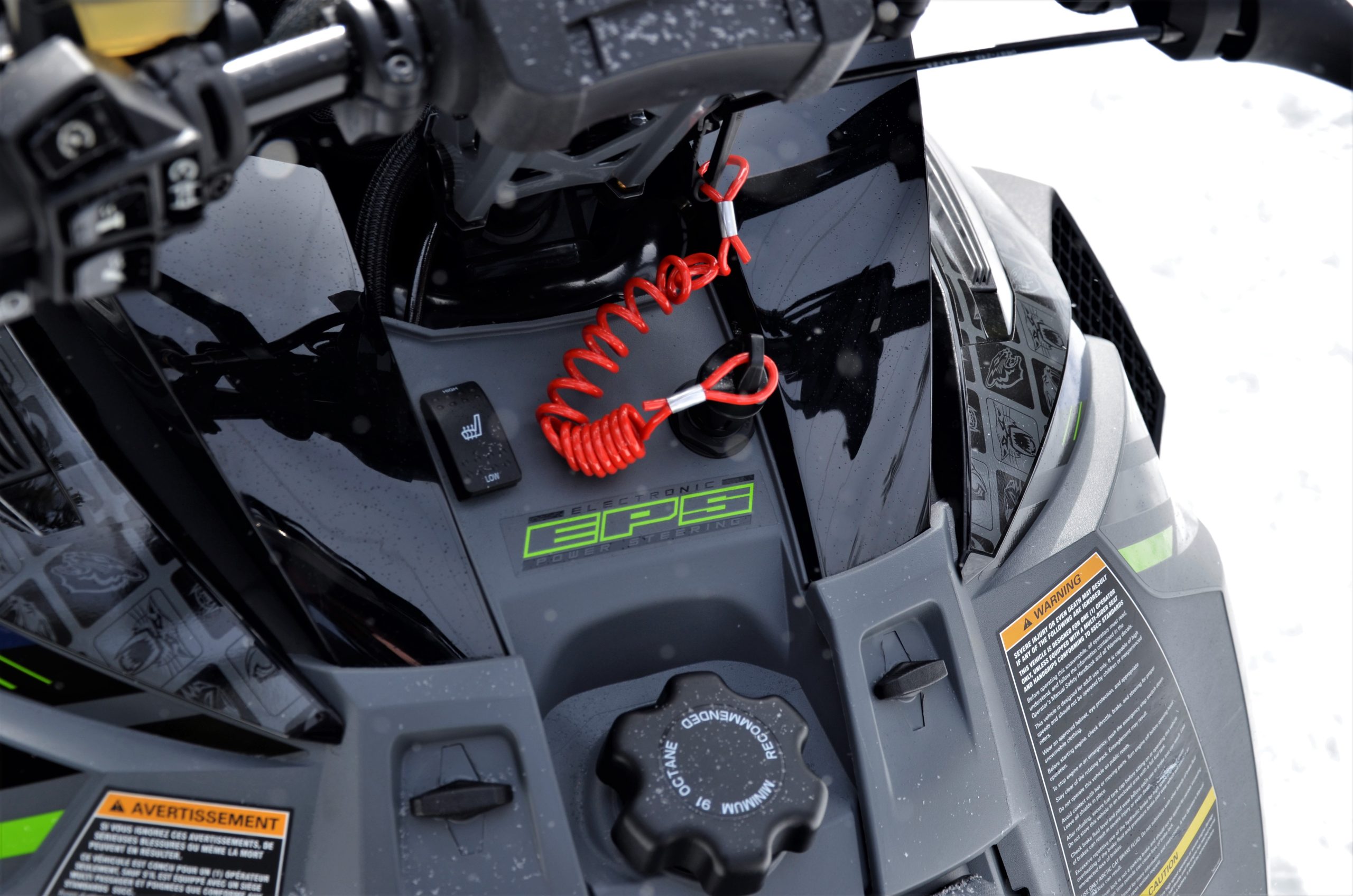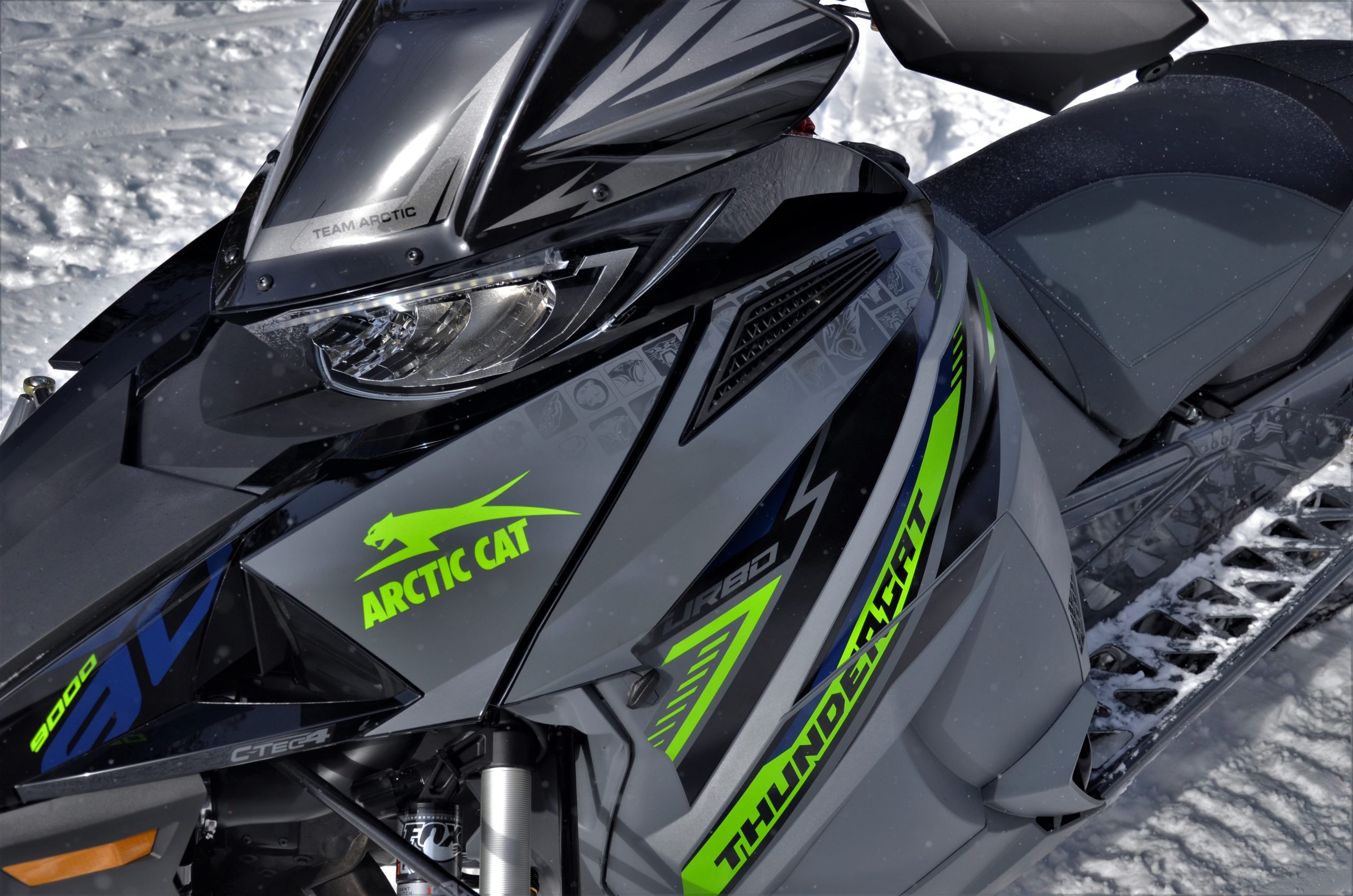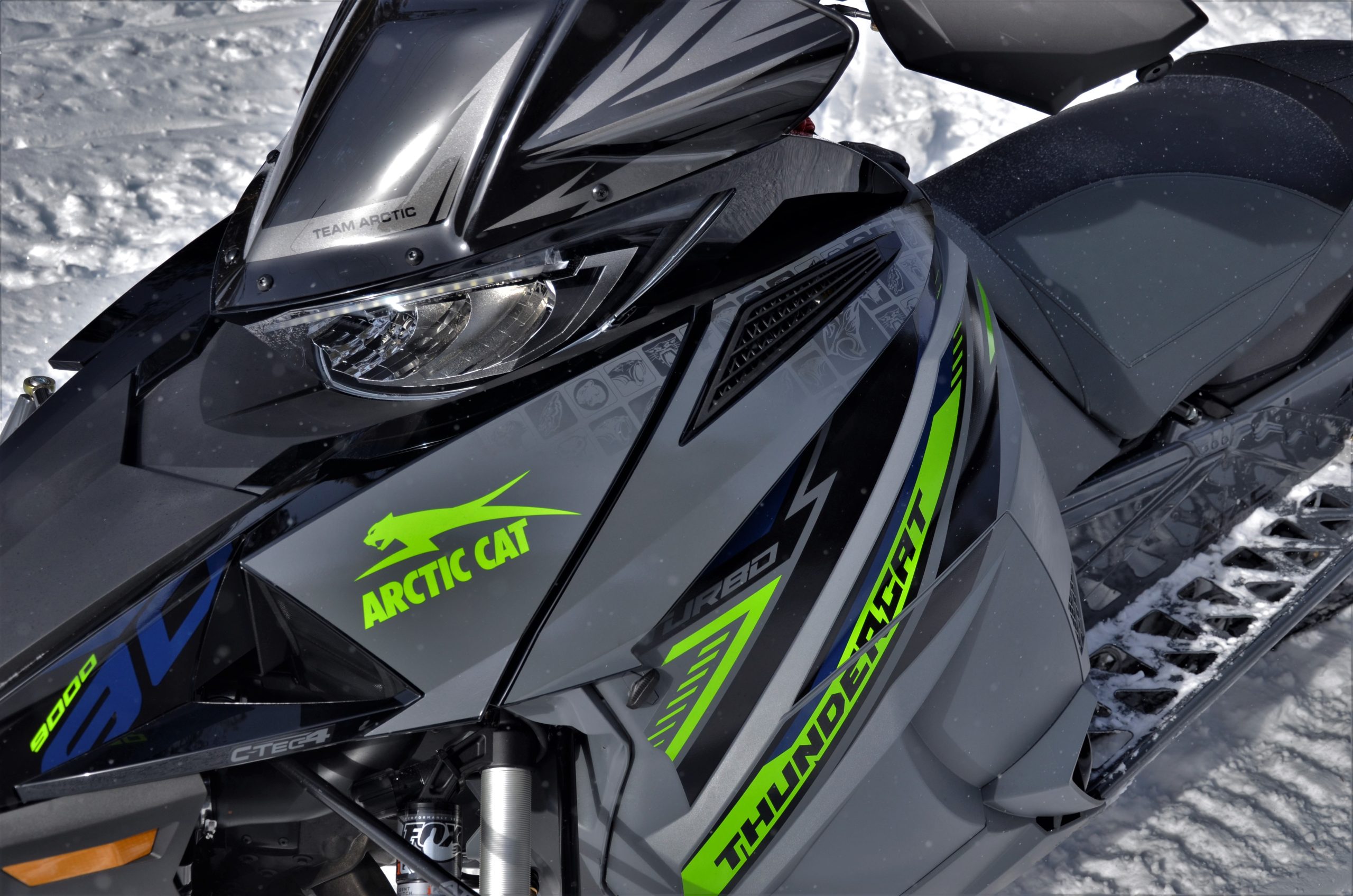 We would like
More intuitive ATAC suspension settings.
Refresh and update of the displays.
Lightness of the whole snowmobile improved.
The pluses
Power of 200 HP.
Acceleration.
Recovery.
Did I say 200 hp…
Top speed stability.
Optional ATAC suspension.
Optional EPS driver assistance.
Heated seat.