Do you have a need for speed?
If you have a need for speed, then Yamaha's big horsepower Sidewinder SRX LE should be on your radar.   Yamaha's flag ship trail racer claims to be the world's fastest production snowmobile, powered by the heart pumping Genesis 998 Turbo motor.  When looking at Yamaha's website they put this sled in the Ultra Performance engine class and after riding it, I would agree.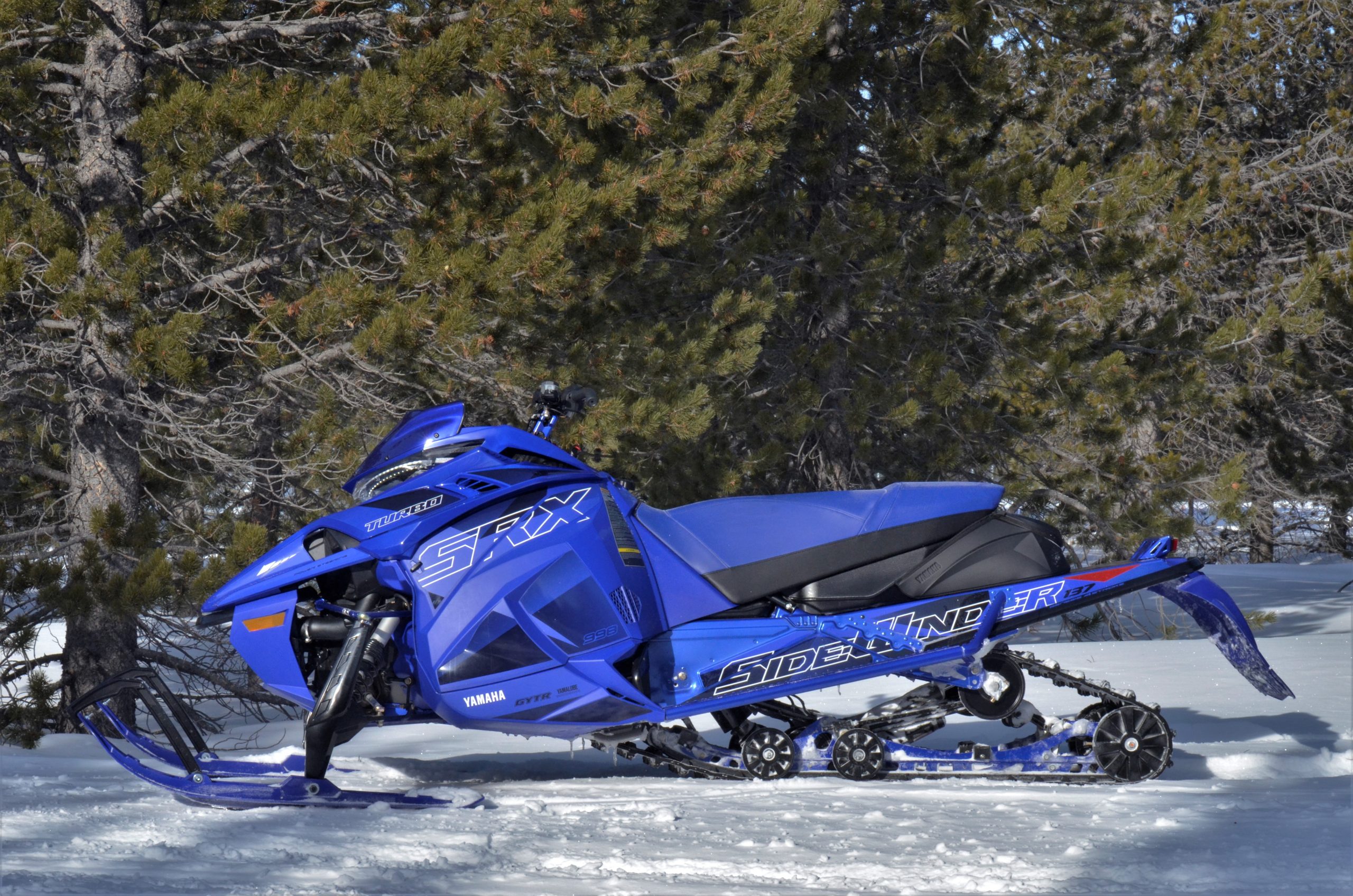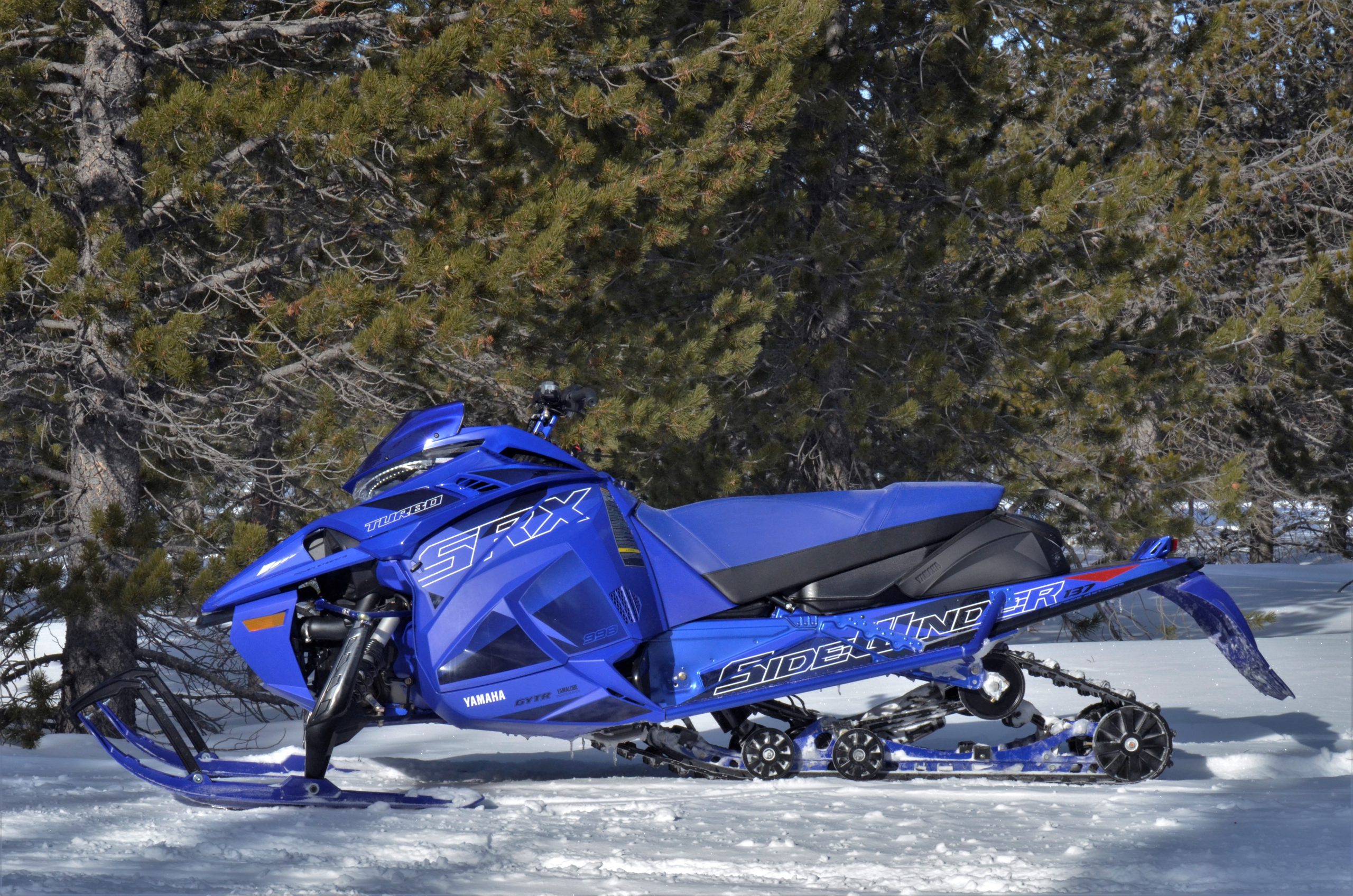 Sidewinder SRX LE
The Sidewinder SRX LE platform is built to do one thing well and that is…go really fast.  Even though that's what it was designed for, this sled is so much more than an ice drag sled.  Like any high-performance vehicle, the SRX has a low stance to assist with aerodynamics and performance.  High speed cornering is a breeze for this machine, going fast is easy and the SRX handles the speed very well.
To help the SRX achieve its top speed, Yamaha is using a 15"x137"x1" Camso Ripsaw track.  The lower lug profile helps reduce wind drag at higher speeds to provide maximum top speed performance.  This lower lug profile also reduces weight and improves long term durability and performance at sustained high speeds.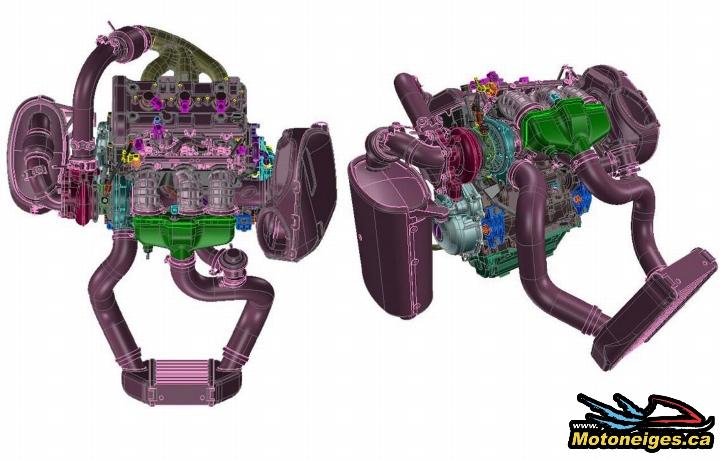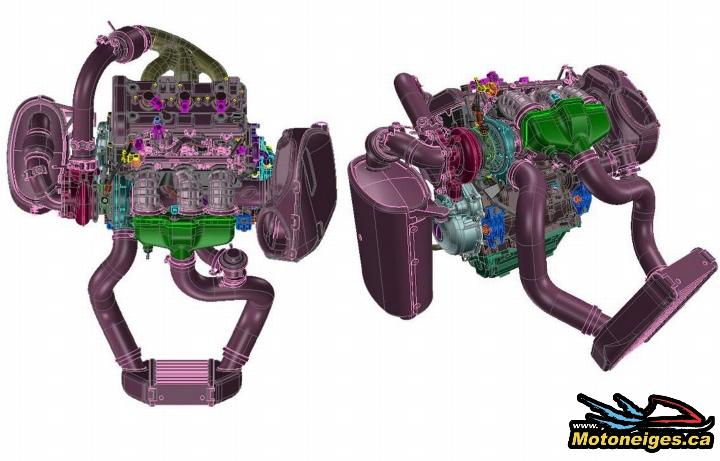 998 Genesis Turbo Engine
The heart of this super-fast trail monster is the 998 Genesis Turbo engine.  The 998 Genesis Turbo Engine came out a number of years ago and since its release, has been one of if not the most dominating high-speed motors in all of snowmobiling.  This engine has a great combination of power, speed and refinement, coupled with Yamaha's reputation for durability and reliability.  It's no wonder the Sidewinder SRX LE has been such a hit with the trail rider looking to be the leader of the pack.  Some of the other features that make the 998 Genesis Turbo Engine perform so well are:
Turbo – Yamaha's turbo is constructed with a Nickle Alloy turbine body, designed to be strong and able to withstand elevated temperatures.  The turbo also uses premium ceramic bearings and has an Inconel turbine blade assembly that is light, strong and has a low inertia for a quick response.
Mitsubishi Electronic Control Unit – Yamaha developed the Mitsubishi ECU for the 998 Genesis Turbo and with this development, they included a series of 9 sensors to collect running condition data.  With these sensors and by adjusting ignition timing, fuel delivery manifold air-pressure and turbo boost pressure, Yamaha has been able to maximize performance with their engine for any condition.
Triple Throttle Body Induction – The Genesis 998 Turbo engine uses a triple throttle body induction system by positioning the throttle bodies close to the intake valves.  This reduces lag and creates a quick engine response.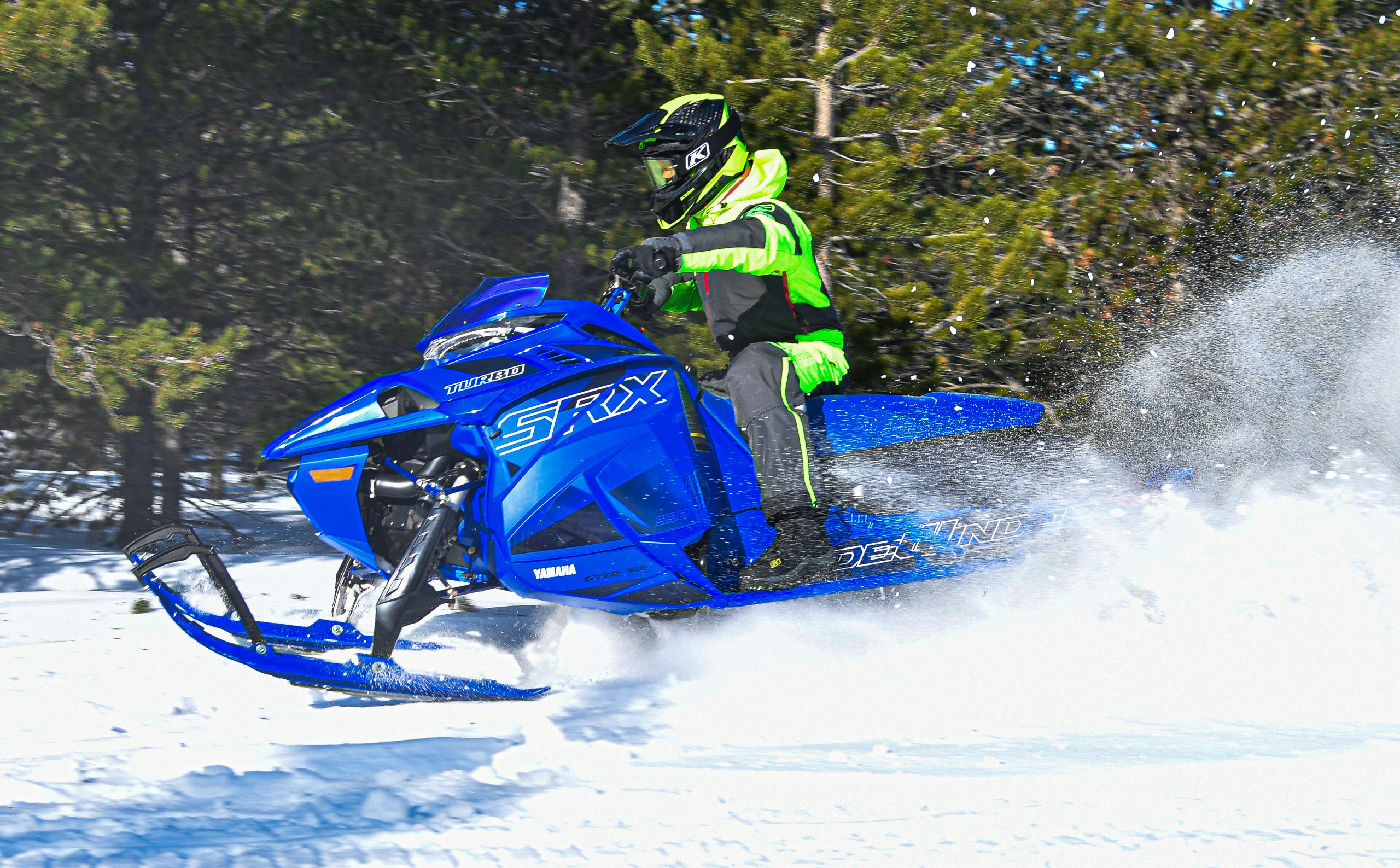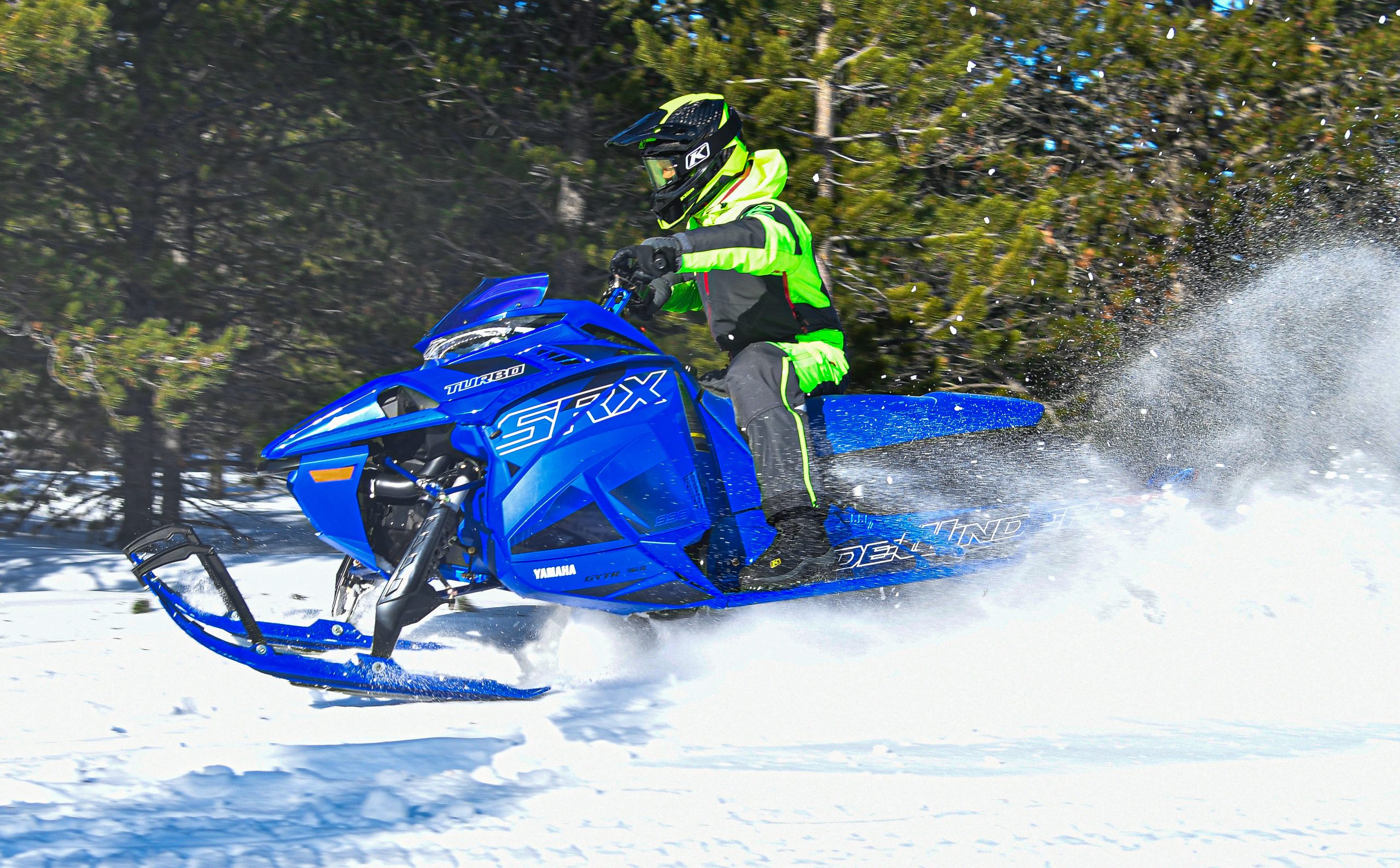 Fox Zero iQS Shock Package
Yamaha's suspension package on the Sidewinder SRX LE is the Fox Intelligent Quick Shift (iQS) system.  With the iQS system, the rider can quickly adjust the compression damping, or the firmness of the ride, on the fly.  There are three preset firmness options, Soft, Medium and Firm as well as two driver presets that can be further adjusted and customized for each driver.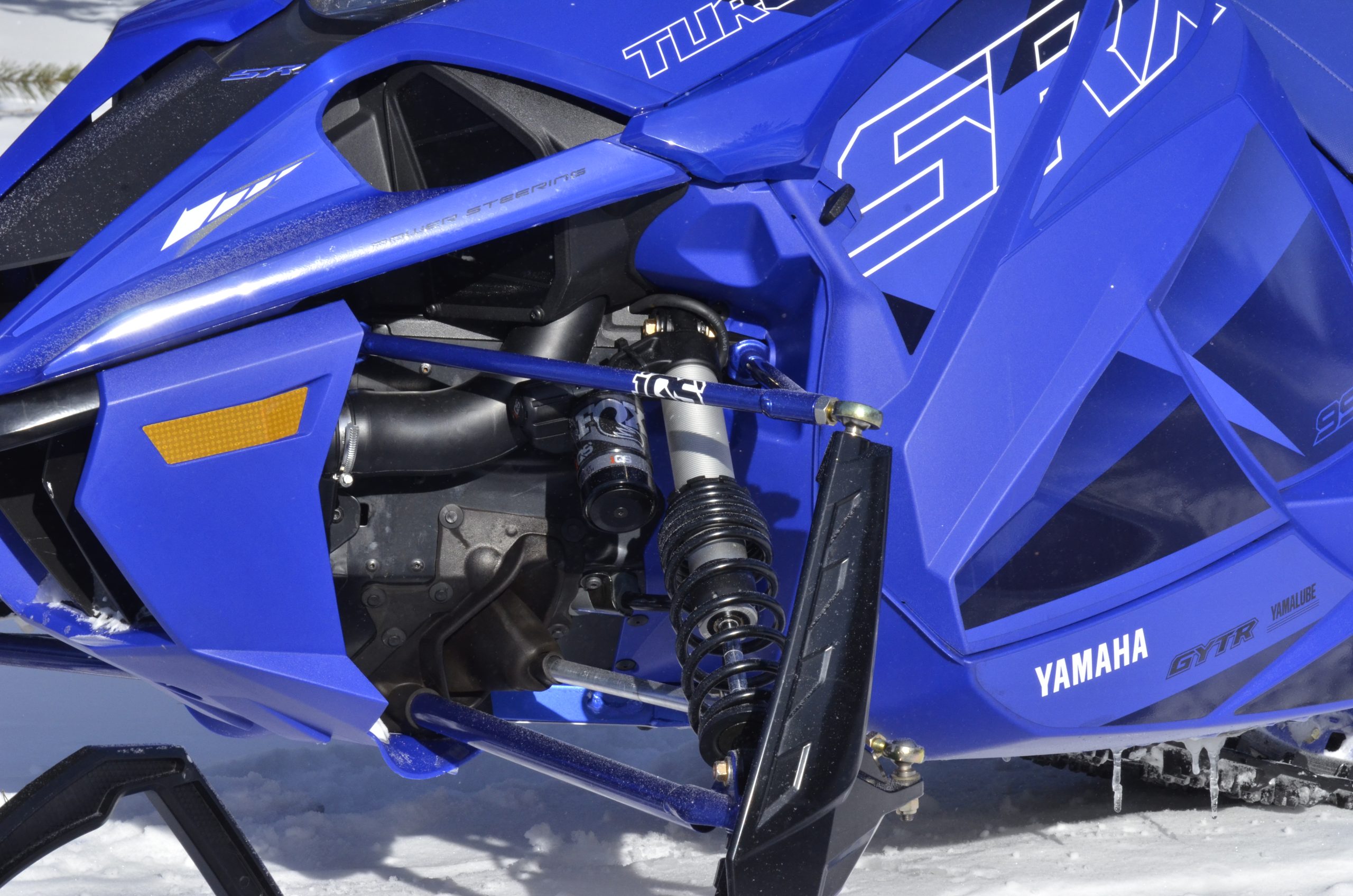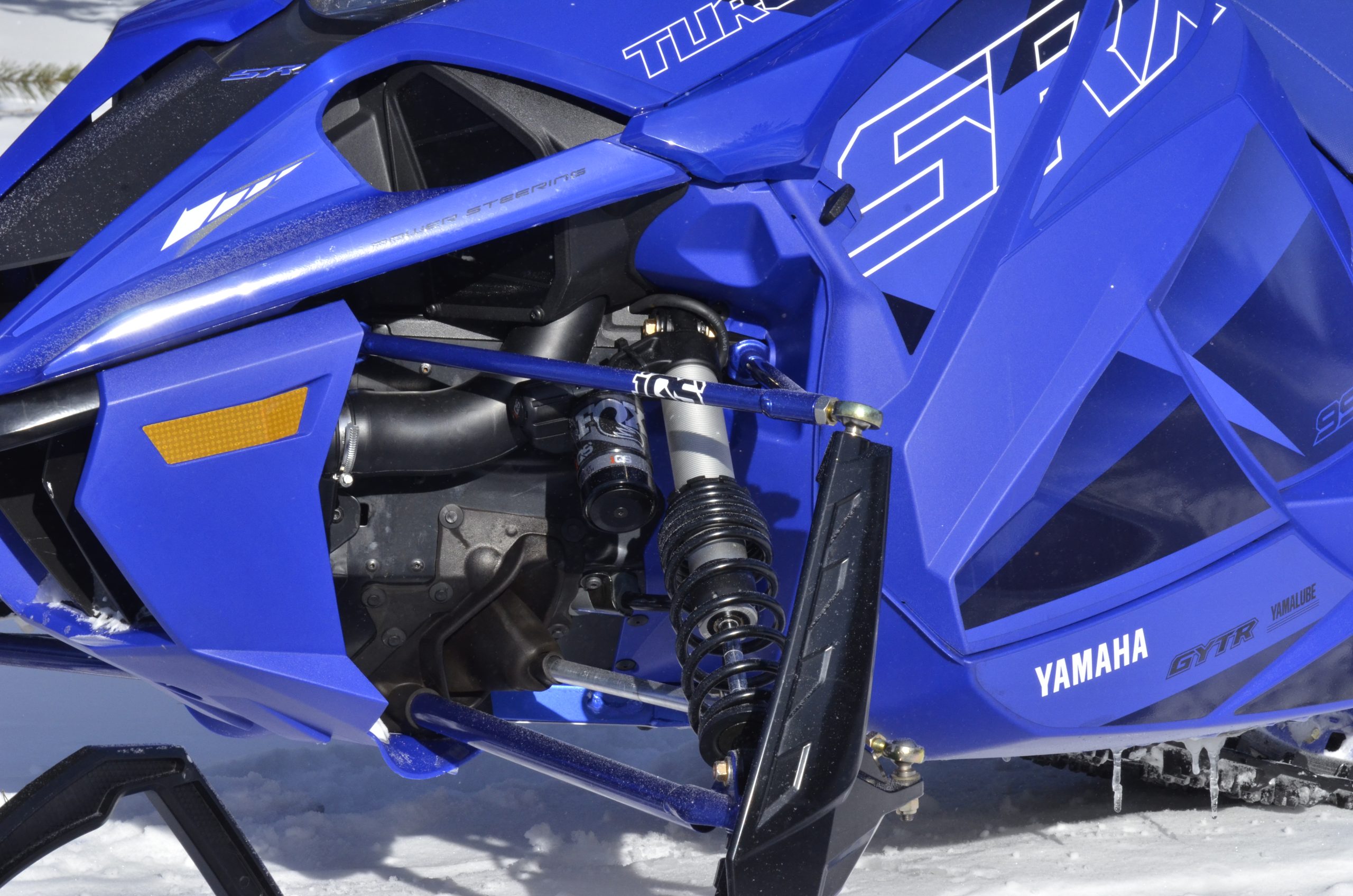 There's no need to get off the machine or crawl under the sled to make these adjustments.  It's all done electronically by pushing a button on the left handlebar.  Once you start changing the suspension setting the sled reacts and adjusts to your new suspension selection in less than a second.  It's not the easiest of all the manufactures' electronic suspension systems to adjust, but once you play with it for a bit, you'll figure out the system.  Then, you'll be able to adjust the settings as you're cruising down the trail and tailor the sled to the trial conditions quite literally with a flick of a switch.  It's quick, easy and when changing from soft, medium and firm the compression adjustments are noticeable and give the sled a very different feel on the trail.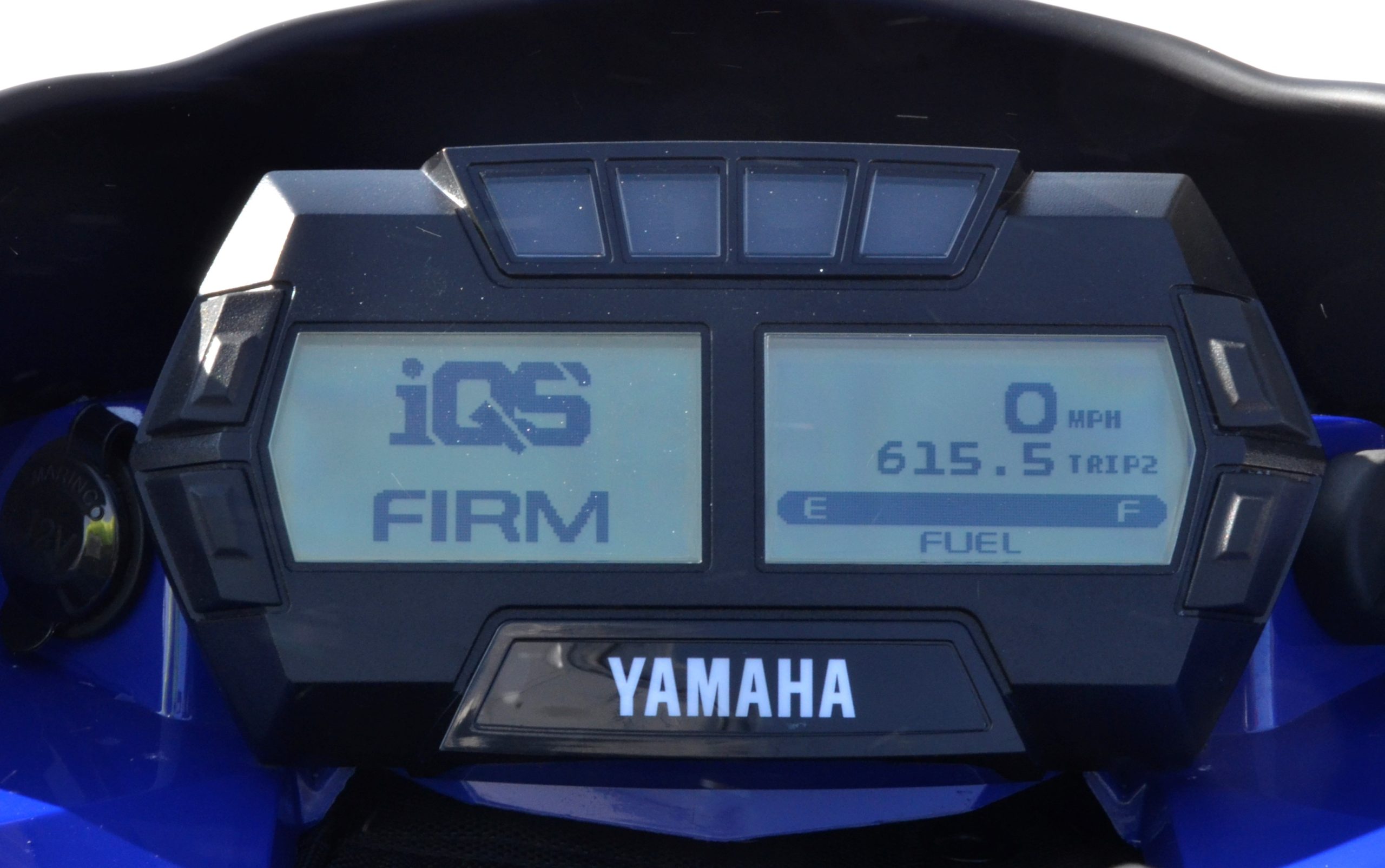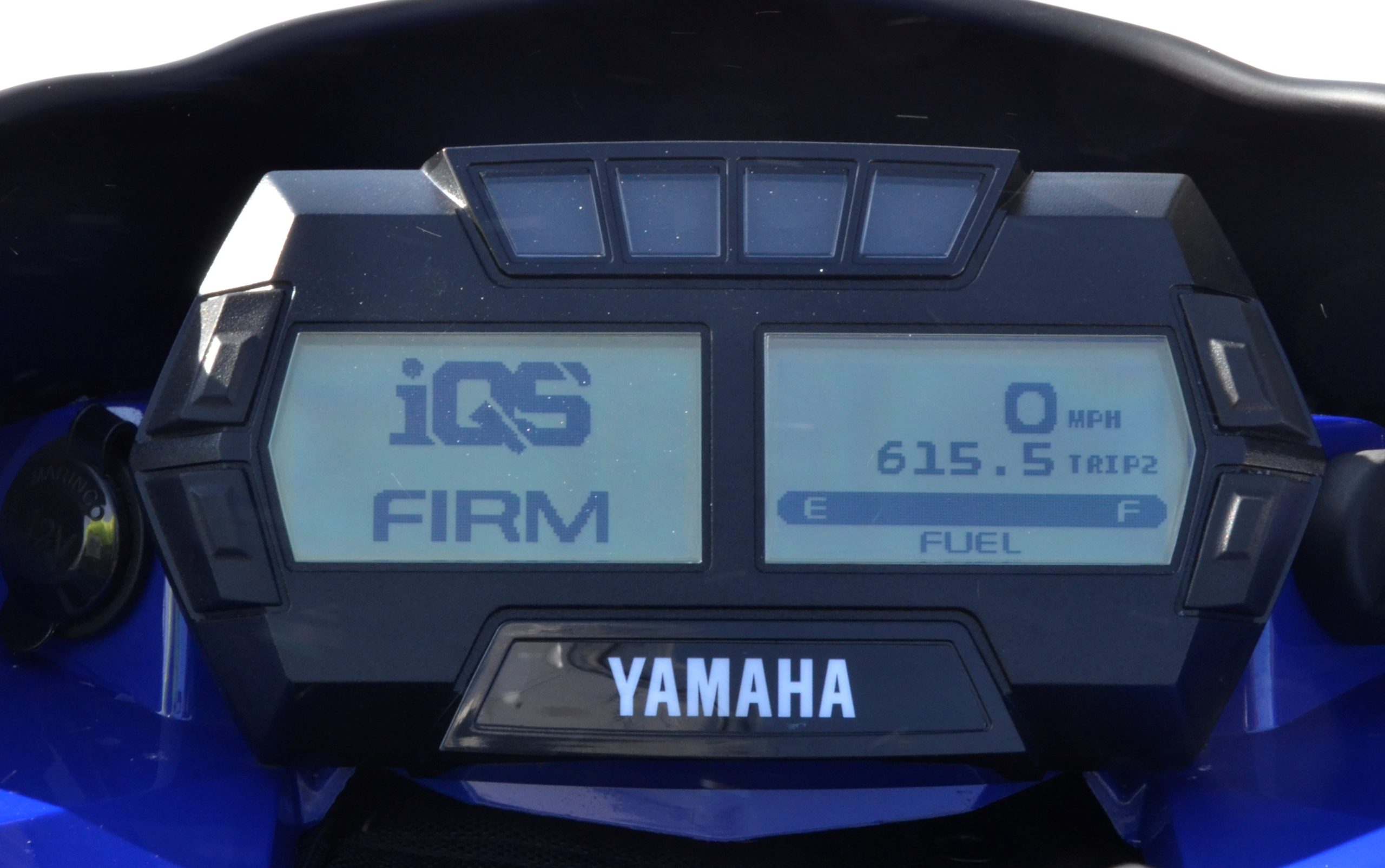 It's easy to see which setting you're in by glancing down at the gauge.  The firmness setting is displayed on the left side with big letters, so it's easy to see and use.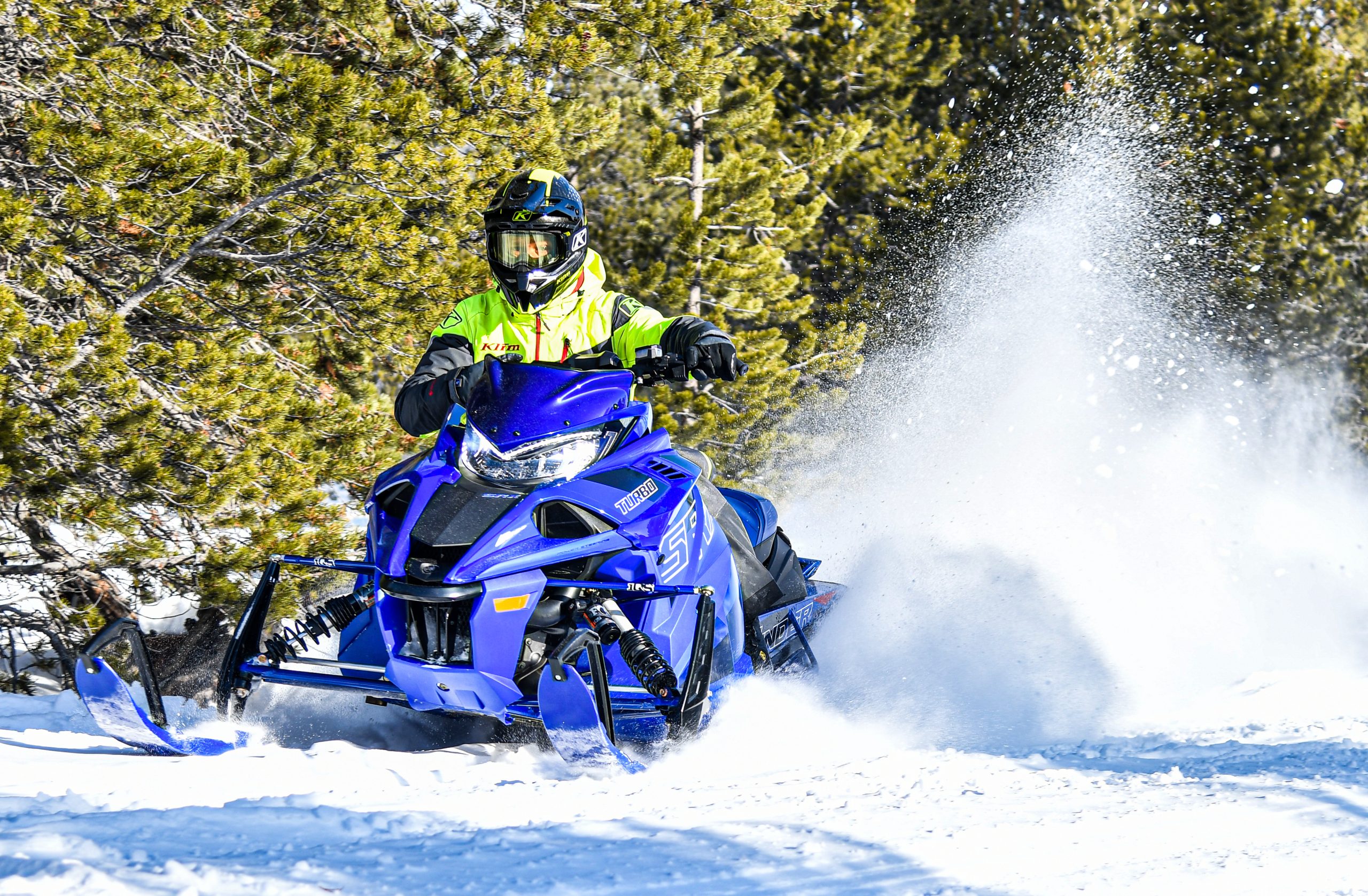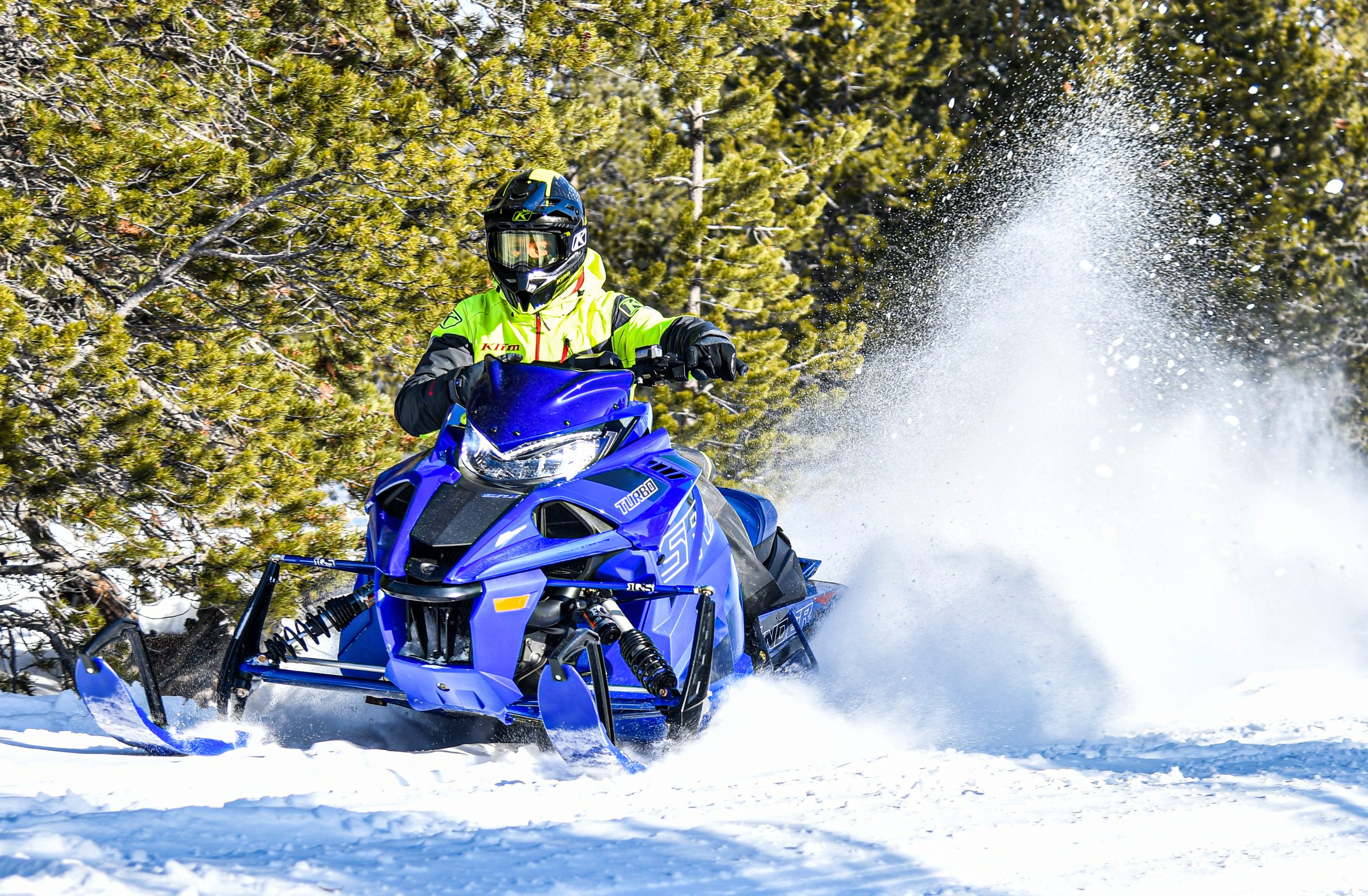 Electric Power Steering (EPS)
Electric power steering was not available for the Sidewinder SRX LE last year or ever before.  We've been riding snowmobiles for years without it but once you try it, you won't want to ride without it again.  It makes such a difference that why EPS hasn't been a standard on these trail monsters for so long is a bit of a mystery.  Yamaha has also done a great job with the amount of input that the electric EPS systems deliver.  At slower speeds the input is high, and it takes very little arm pressure to steer this big powerful sled.  As you pick up the speed the steering input fades away.  This is great because at high speeds you don't want the steering input too high, or you'll have a risk of over steering the sled.  The other nice thing with the EPS system is that it takes a lot of the sled's wobble out, while going down the trail.  The EPS doesn't allow the sled to follow the old ski carbide ruts, so it gives you a dramatically smoother ride in many ways.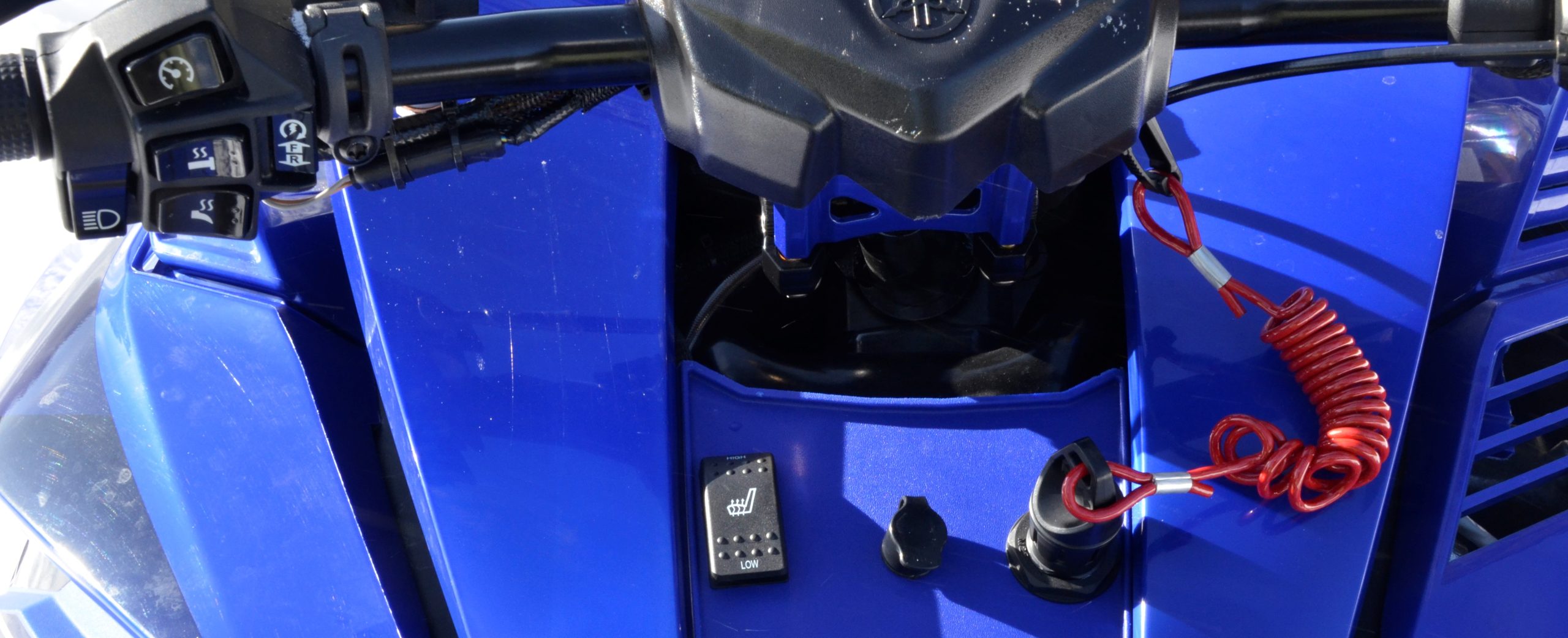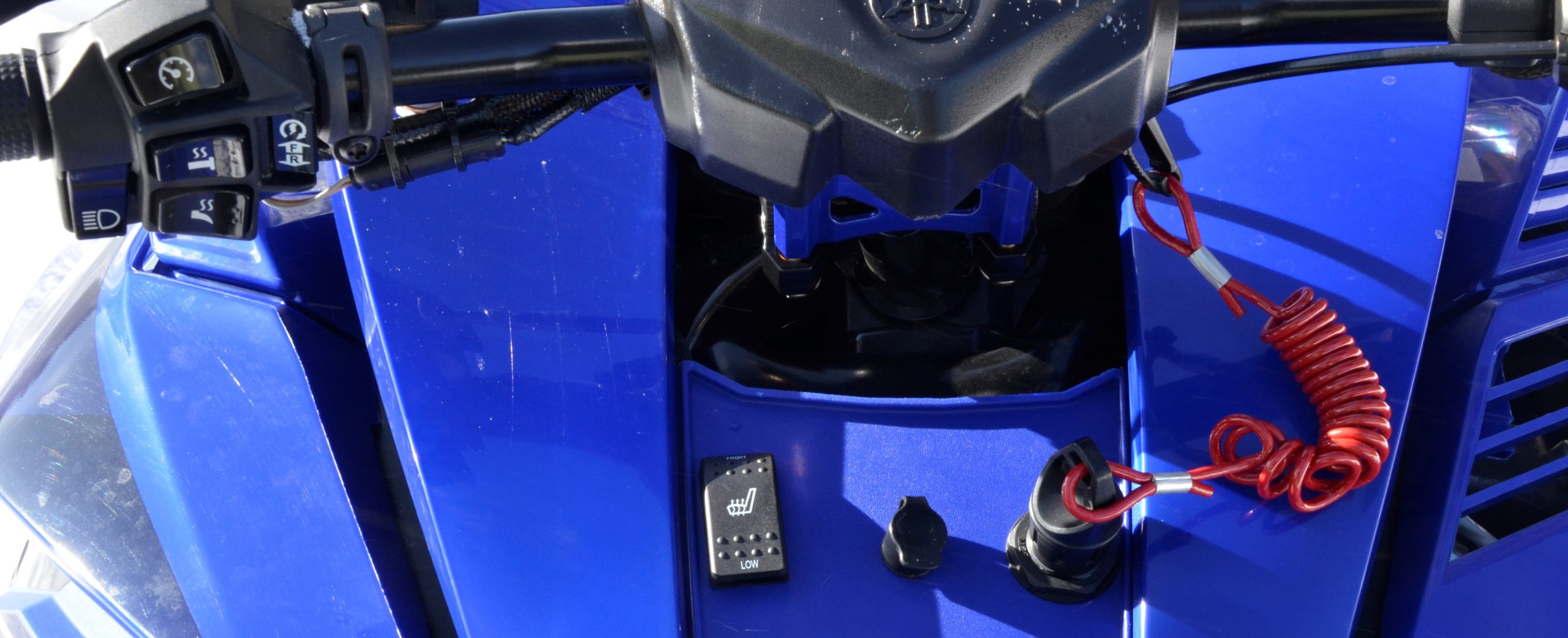 Yes… A Heated Seat!
A heated seat on a snowmobile, yes please!  I feel like this probably should have been a feature a long time before now.  Why hasn't this come along sooner?  We're not sure, but especially on a trail sled, where you sit the whole time, it's a great feature.  We've had heated grips for many years and now heated seats are making their way onto snowmobiles…. Halleluiah!  With the heated seat you have three settings, high, low and off.  You'll be able to turn the heated seat on and enjoy a cruse down the trail, warm hands and now a warm butt.

A Couple of Improvements
A couple of modifications I would like to see on the next round of Sidewinder SRX LE sleds are:
• Wind Deflectors for the handlebars.
Since this sled is for going fast and most people that buy it will be maintaining higher speeds for extended periods of time, it would be nice to keep the wind blast off their hands.  It's a small item but would be noticeable and appreciated especially on the colder days.
• Heated brake lever
The Sidewinder SRX LE now has power steering and a heated seat.  If a heated brake lever could be added, that would be amazing.  We've had heated grips for a long time but the finger covering the brake lever on the left hand always gets cold.  Many riders cover the brake lever as theirs riding to reduce the reaction time for braking.  It would be great if this one finger didn't freeze while doing such an important job.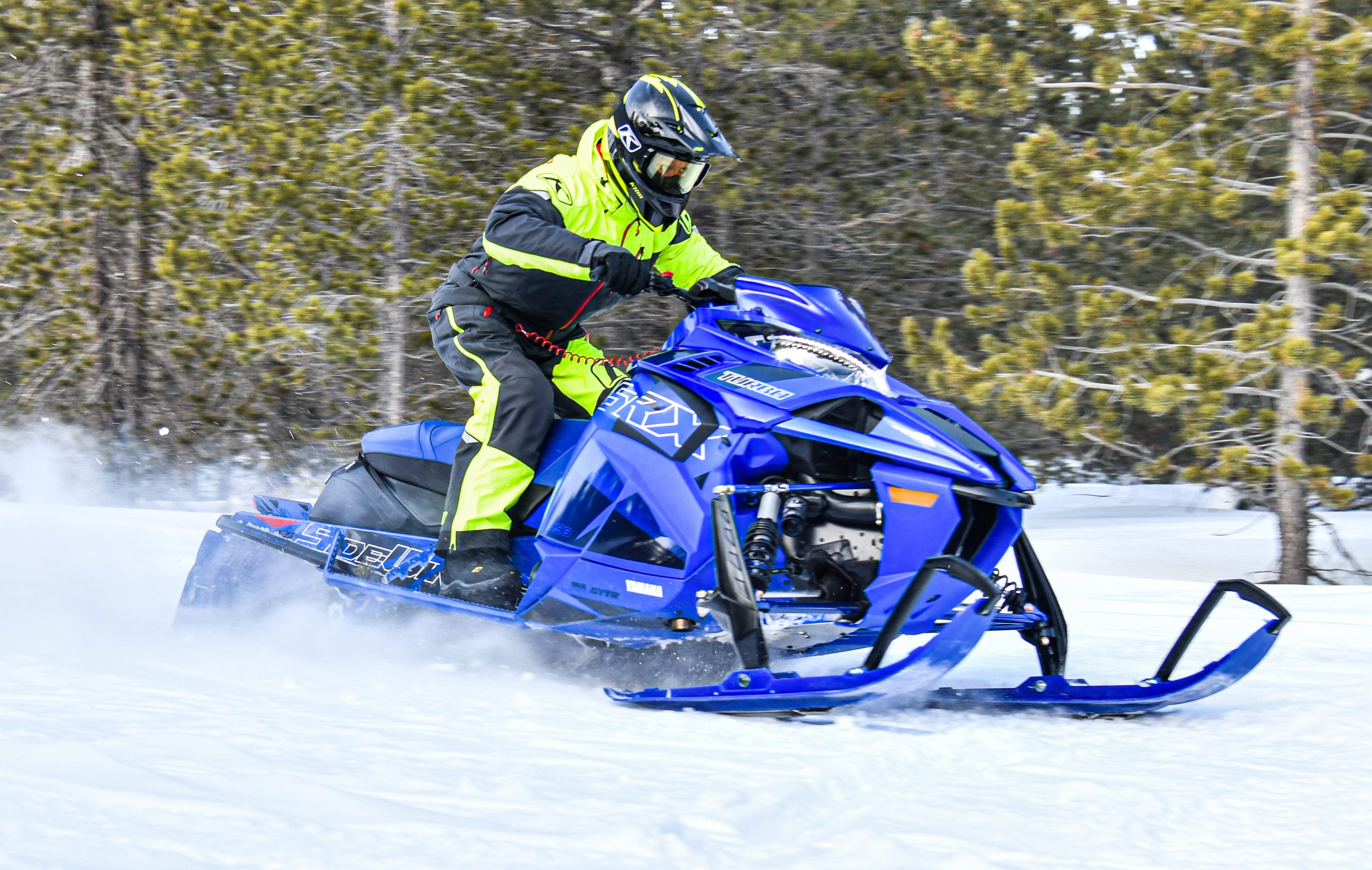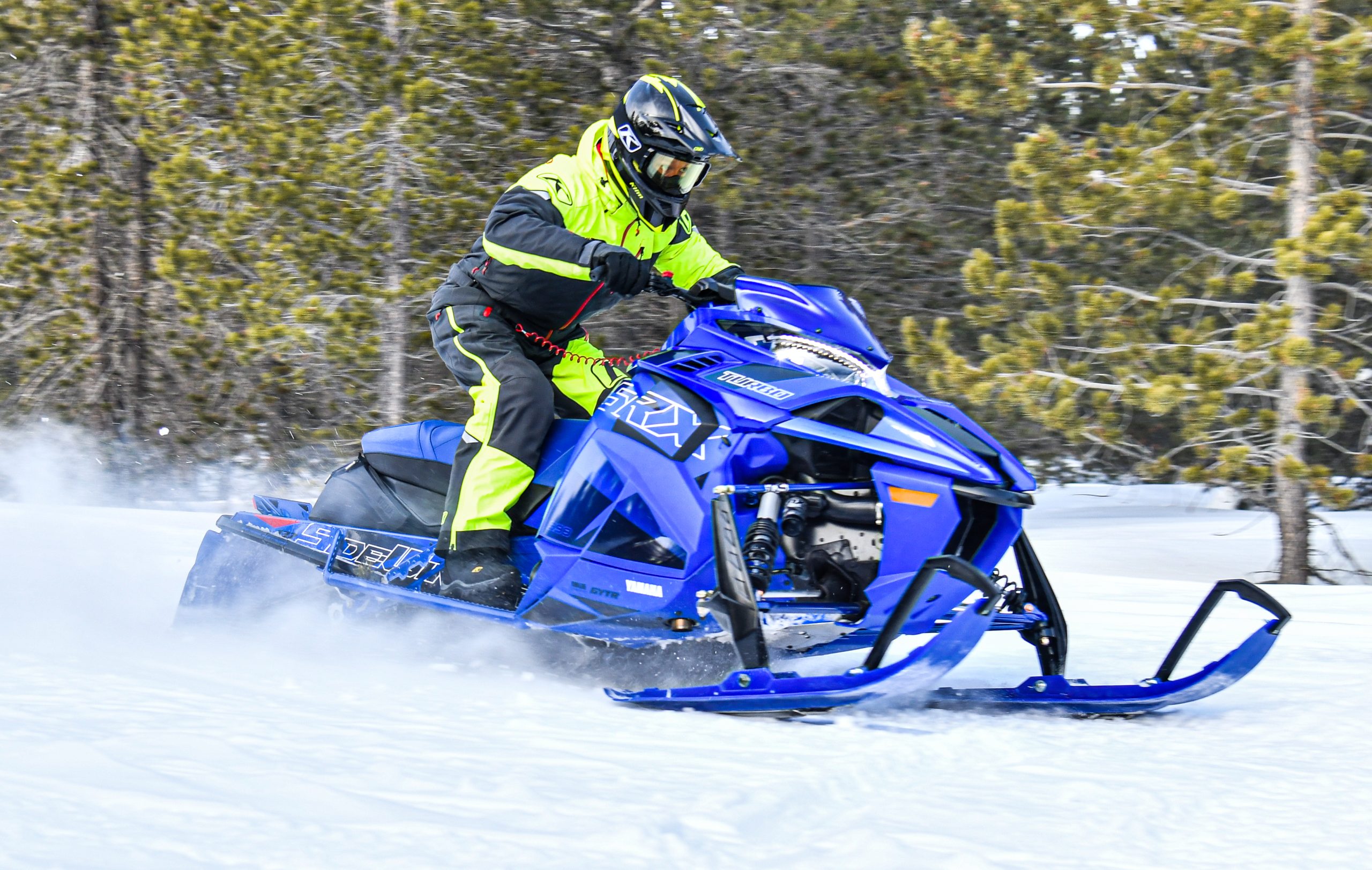 Sidewinder SRX LE…a Great Blend of Comfort and Performance
The Sidewinder SRX LE is a trail rocket with a great combination of comfort and performance.  That's not something you would probably expect from such a fast race inspired sled. The seat is soft, comfortable and heated.  The power steering makes this sled handle amazingly well and is easy to control at all speeds.  The Fox iQS suspension is easy to adjust and with three presets and two programable driver settings, it can be tailored to any rider and any trail condition.  This beautiful blue trail rocket should be on your radar if you're looking to be in the front of the pack and do it with comfort.