Recently, I went with some friends on the trail 373, the route of La Passerelle du 49e . Located in the Parc régional des Grandes-Rivières of Lac Saint-Jean, it is an exceptional touristic circuit for snowmobilers, but also for quad riders.
We reached the trail from Girardville where we had slept the night before in a beautiful and warm chalet of the Forestière Ouasiemsca farm. The owners, Marion and her husband, are extraordinary. We followed the trail to Lamarche to return to the Saguenay.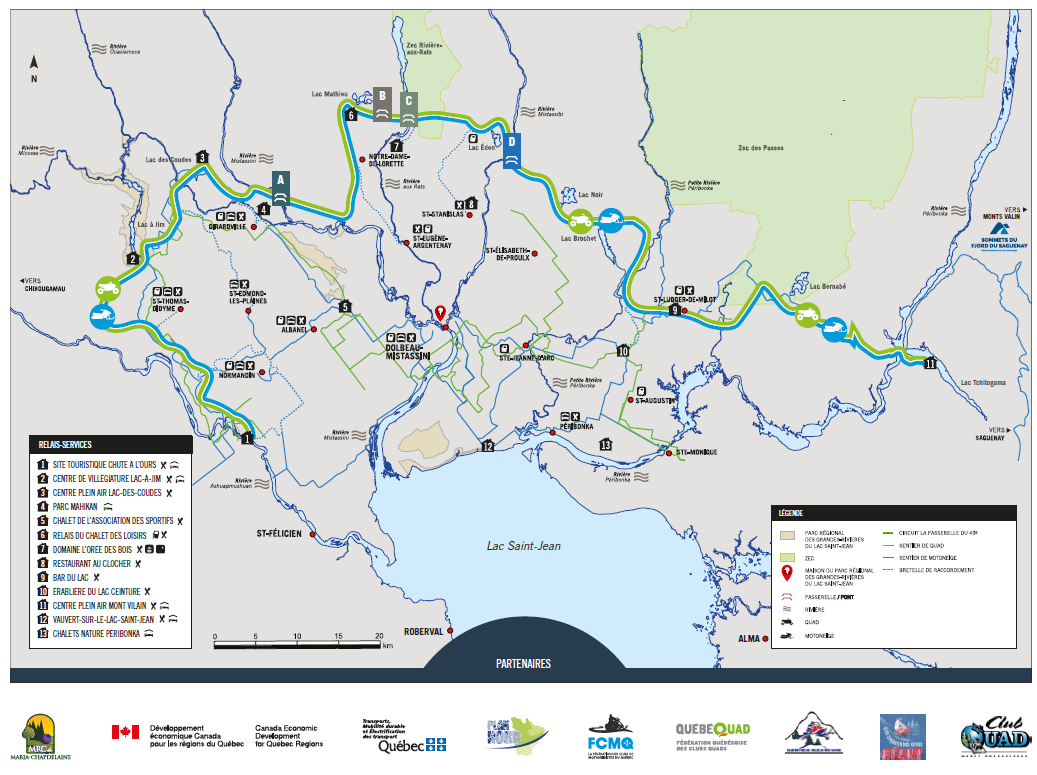 The 236 kilometer trail is marked by several footbridges where the boreal forest is highlighted along with the landscapes and rivers that are among the most beautiful in Quebec.  People often hear about the Monts-Valin as a must-see destination for snowmobiling, well I tell you that now people should start going to see this magical route.
We have access to several relays and gas stations, so there's no need to worry about that. Cellular coverage is also working well as far as I can tell.
The trails from Lamarche to Girardville are maintained by the Dolbeau-Mistassini Snowmobile Club Inc. They are perfectly smooth and do not lack snow.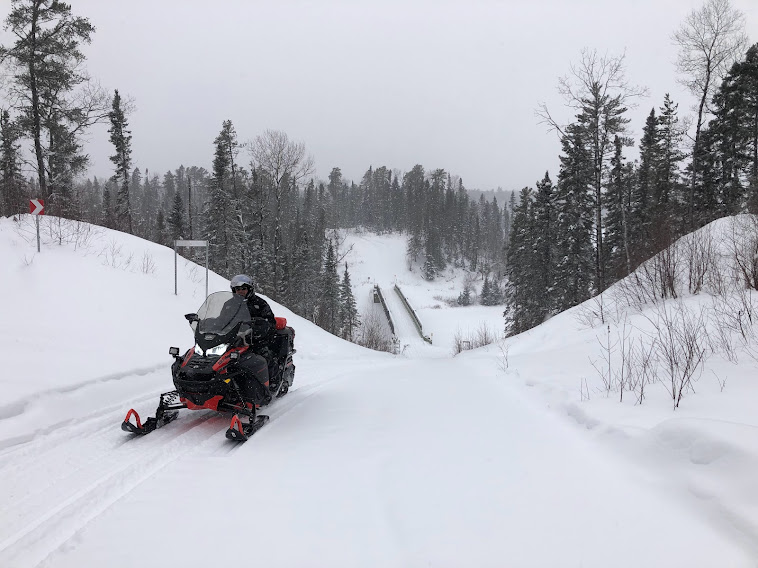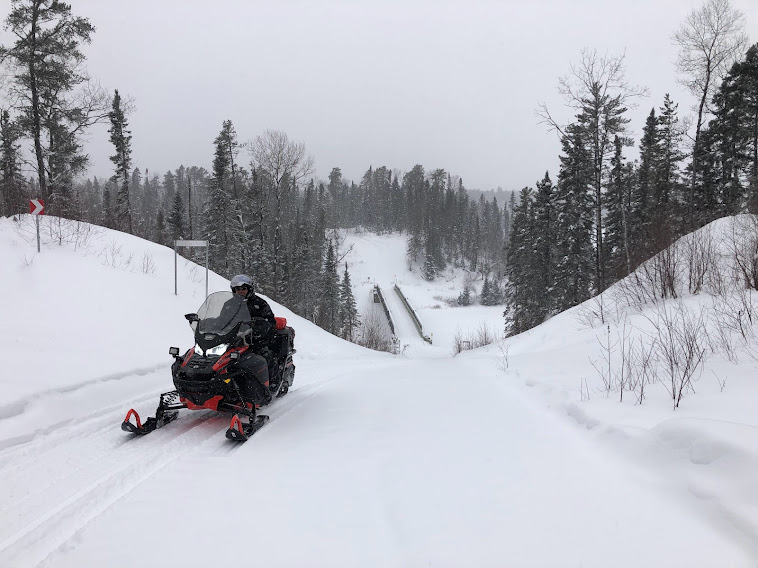 A press release dated from February 15, 2022 announces the construction of a new 140-meter long footbridge that will link the Passerelle trail to the Monts-Valin.  The bridge will be built over the Péribonka River at a cost of $3.6 million by Constructions DOMI Inc. a regional company that won the tender.  Integrating the Monts Valin sector, north of the Saguenay, and the Grand Rivières sector, north of Lac-Saint-Jean, the footbridge over the Péribonka River crosses four zecs and covers a territory of more than 400 km. The annual economic benefits associated with quad riding and snowmobiling in Saguenay-Lac-Saint-Jean are estimated at $183 million.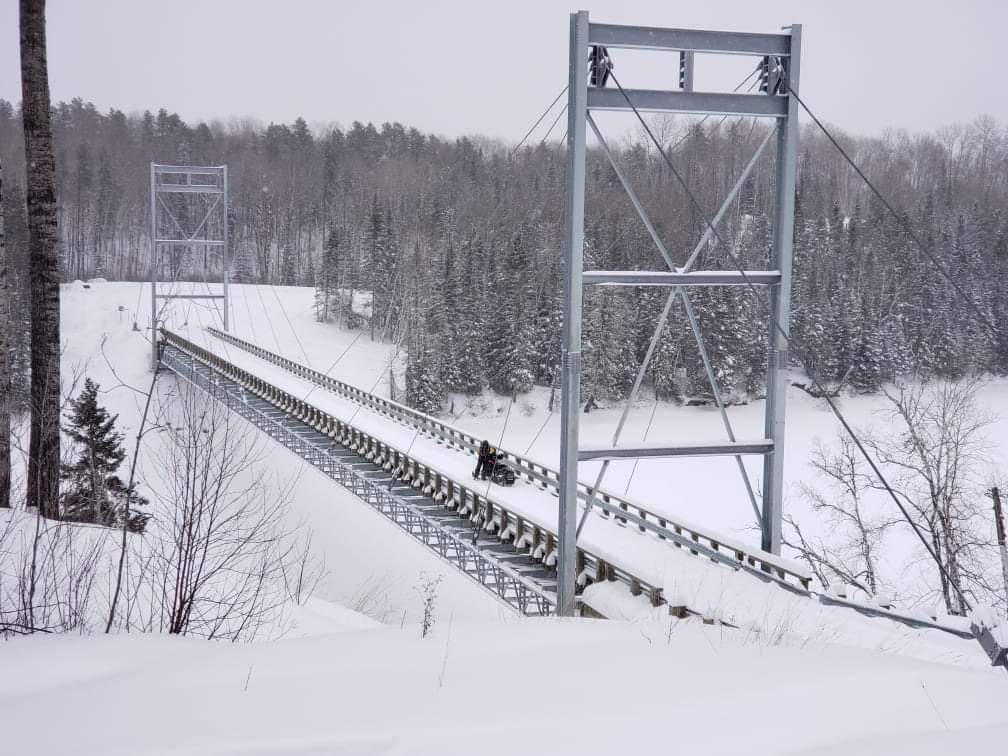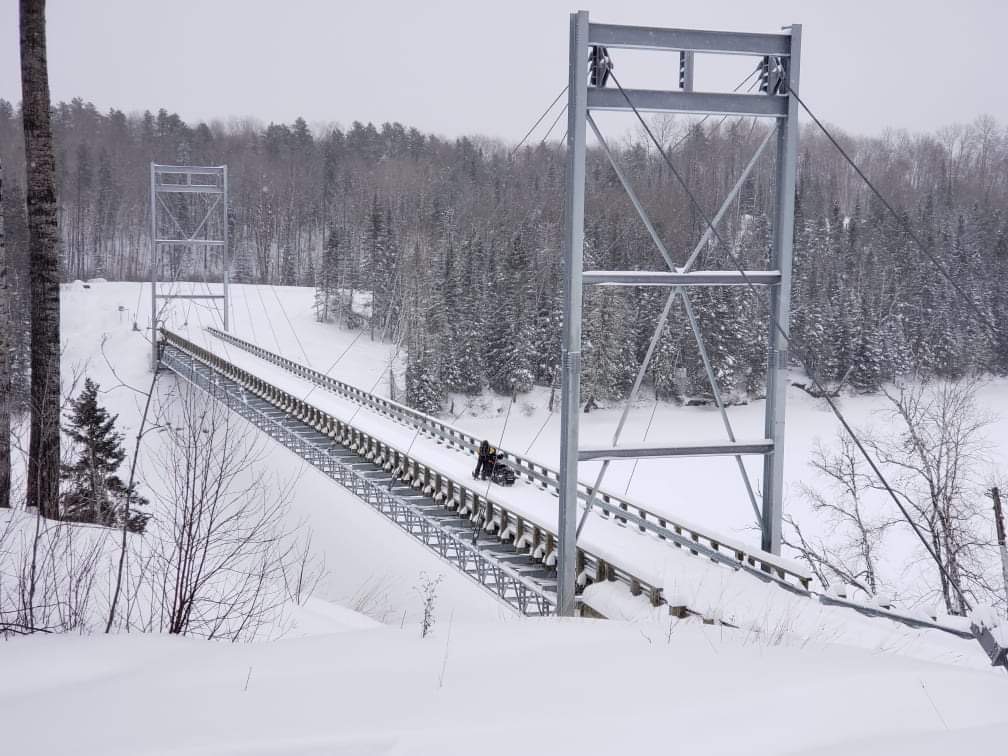 Its construction, which should be completed in the fall of 2022, will be similar to the one on the Mistassibi River which, according to me and many others, is THE bridge to see on this route. It is impressive because it seems to float in the air with its guyed structure without pillars to preserve the river of course.
With its snowy sector, we can enjoy these trails 19 weeks a winter. So don't wait any longer and go enjoy it, you won't be disappointed… Have a good ride!