New systems are nimbler and provide a better, more comfortable ride in powder or the backcountry
 Canadian snowbike company and industry leader YETI SnowMX unveiled its 2023 snowbike systems featuring improved technology for riders chasing backcountry powder adventures, lookingfor ultimate racing performance or simply wanting to explore new trails. Highly adaptable and compatible with most dirt bikes, the MX2023 models keep performance up a notch, not matter what snow conditions riders want to tackle.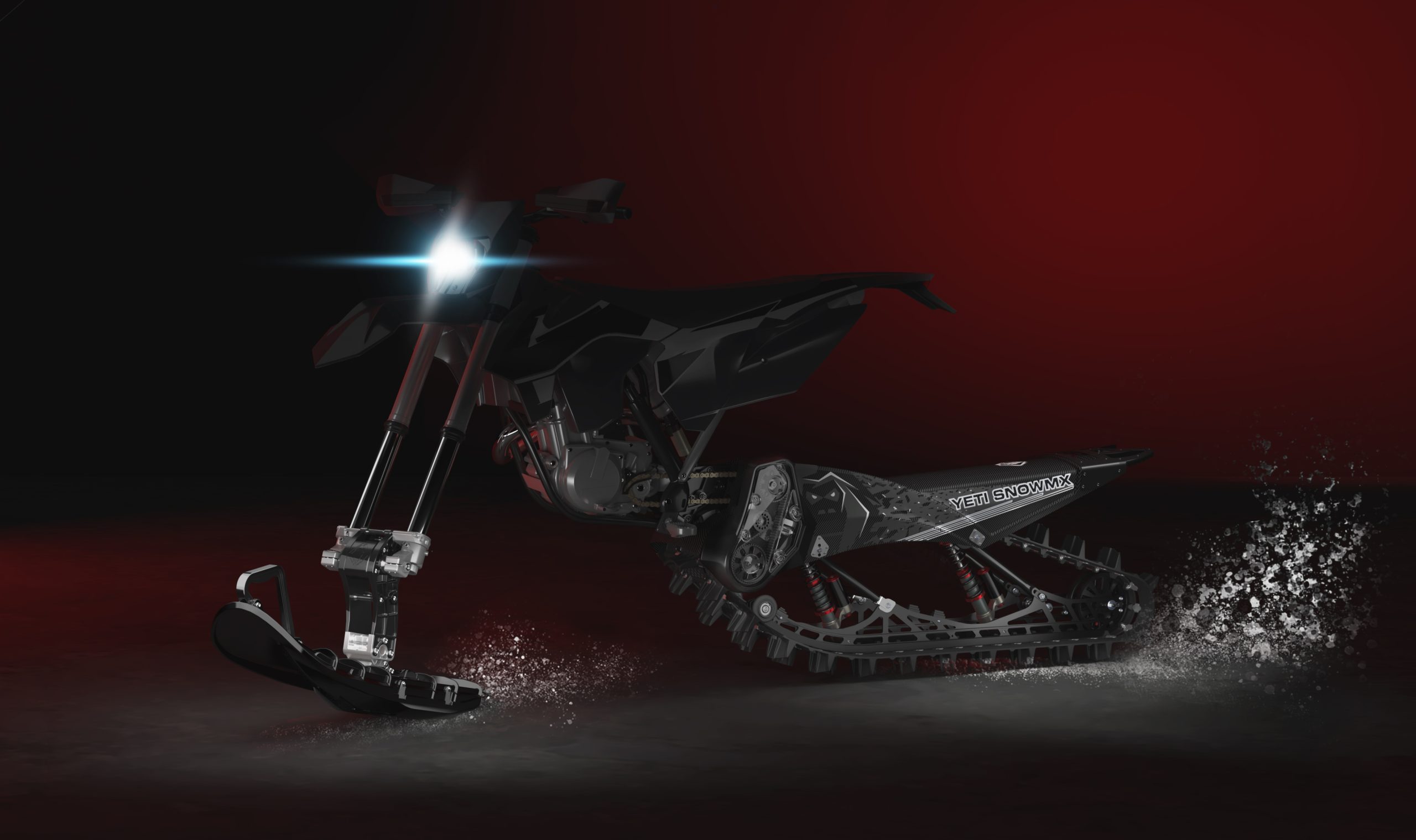 The models
YETI SnowMX's 2023 lineup feature a next generation snowbike track with 2.6-inch profiles, cup-shaped profiles ina leaning angle, and an optimized geometry of the front spindle, resulting in better traction and flotation in allconditions, more horsepower to the surface, great traction, and reduced drifting for smooth steering. This meanssharper turns in technical areas, increased stability in rougher trails, reduced drag to help get more power from the engine to the snow without resistance and an overall, more comfortable ride.
The 2023 YETI SnowMX systems are available in three models:
137 MT: Designed for the toughest hill climbs and the deepest pow, the 137 MT is built strong enough to seize the biggest
129 FR: Designed for the tightest tree lines, the 129 FR is now stronger and more responsive for all-roundagility and boondock-ability.
120 FR: Designed for aggressive freeriding in lower altitudes, the 120 FR was built to be more agile acrossshallow snow – available only during Snowcheck.
"Our 2023 YETI SnowMX snowbikes' performance is unrivaled when factoring in its nimbleness, flotation, and how smooth of a ride it provides, especially when riding mountains and backcountry," explains Guillaume Laplante, Track System Design and Development Leader for Powersports at Michelin, Yeti SnowMX's parent company. "We're alsoseeing impressive results from the new spindle, with riders doing the same lines they used to, faster and thanks to theski allowing for less drag and no holding back. Power goes straight from the engine to the track and then hits the snow, bringing snowbiking to new levels."
Snowcheck program
Snowbikers can order their new snowbike through the YETI SnowMX Snowcheck program providing nearly $1,600 in savings. Customers can also customize their rides via the YETIMIZER online tool for colours, options andaccessories from March 1 to April 15. Other options include factory-installed cargo racks, wheel kits, shock upgrades and more.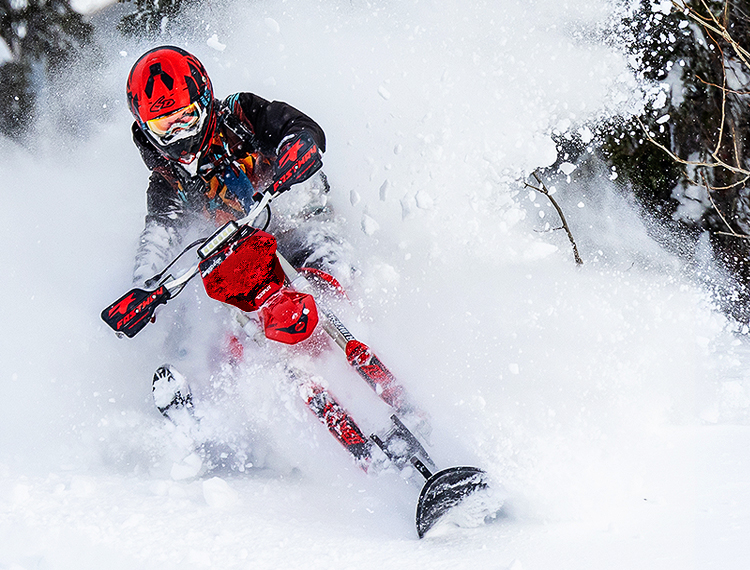 About YETI SnowMX
YETI SnowMX specializes in developing high-performance snowbike conversion track systems, a growing action sport in the winter powersports industry worldwide. Manufactured and distributed in North America, YETI SnowMX systems are compatible with most dirt bikes on the market, transforming them into snowbikes that can be used on racetracks or for backcountry freeriding. YETI SnowMX is dedicated to performance with numerous X Games podiums as well as the snowbike community and mountain life. For more information, visit https://yetisnowmx.ca/