Team Yamaha Rider Matt Piche scored the first Pro Stock win of the Cross Country racing season on his SR Viper race sled at Houghton, MI. "Everyone on the team wanted to come out strong at the first race of the year," said Yamaha Cross Country Crew Chief Brian Strawsell. "We knew we had a sled that would be competitive and that Matt and Re were ready to race. Everything just worked well for us today."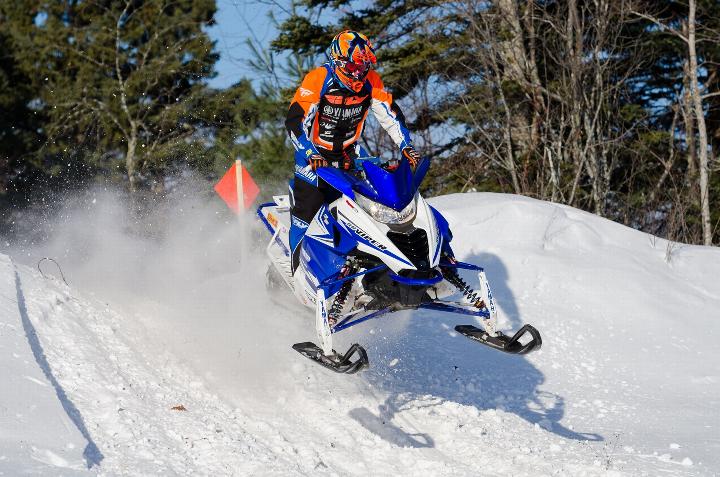 Piche Houghton
The Yamaha Pro squad opened the day with strong results in the Pro Factory 600 class—a second-place finish for Piche with teammate Re Wadena just missing the podium. That afforded the guys an opportunity to assess setups and scout the shortened, sloppy course. "The new Elka shocks worked killer," Piche said. "I was happy with the way the Viper was set up from our preseason testing."
With light and course conditions quickly fading, race officials opted to shorten the marquee Pro Stock race. "It was a rough course that was down to mud and rocks in some places," Strawsell noted. The Viper racers put on a good show, with Piche in front of his next closest competitor by 20 seconds. Wadena used his years of race experience to smartly bring his Viper in fourth, with a developing driveline issue. "Re knew that it's more important to score points by finishing a little farther back in the pack than it is to push the envelope and risk a mechanical failure and a DNF.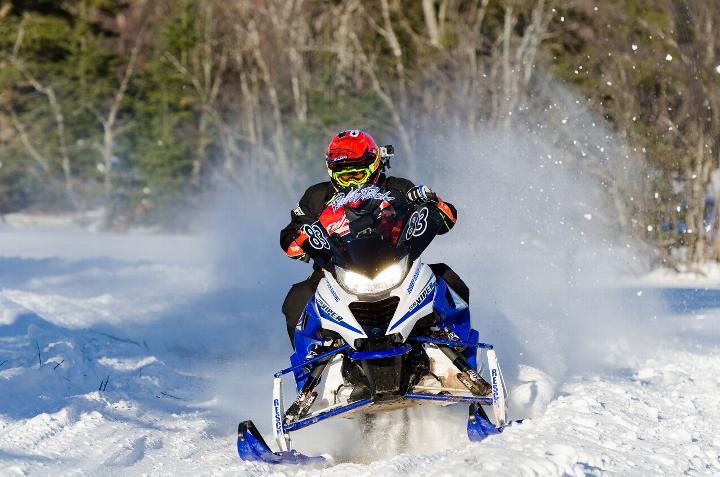 Resch Houghton
Yamaha youth put in a great effort during the day's middle rounds. New racer, Robby Resch claimed a 4th in Sport Factory Stock and Mitch Sebastian battled to a fourth in Sport Stock. The Team Blue duo finished 1-2 in the Schoolboy 16-24 class to button up a strong day for the up- and-comers. "It was great to see the younger guys step up and do so well," said Seth Thorson, Sebastian's head mechanic and race mentor.
No stranger to competition himself, Thorson pulled in a pair of top-10 finishes himself in Semi-Pro Factory 600 and Semi-Pro Stock classes.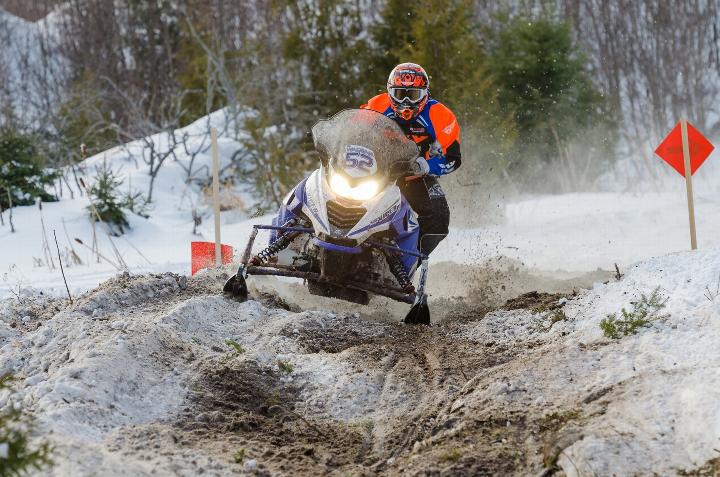 Wadena Houghton
Yamaha Factory Snowmobile Racing is sponsored by Elka Suspensions and Fly Racing with additional support from Camoplast, Woody's, WPS and Yamalube. Follow the Yamaha Factory Racing season at facebook.com/YamahaSnowmobilesUSA.
Photos : 447 Photography