Yes ! Ski-Doo's Santa Claus offered me my new sled for 2015, in fact my new riding partner. To be honest, when Yves and Simon Constantineau, owners of Constantineau et Fils, showed me this dazzling 2015 GSX LE 900 ACE, I noticed how sharp and stylish Ski-Doo people designed it.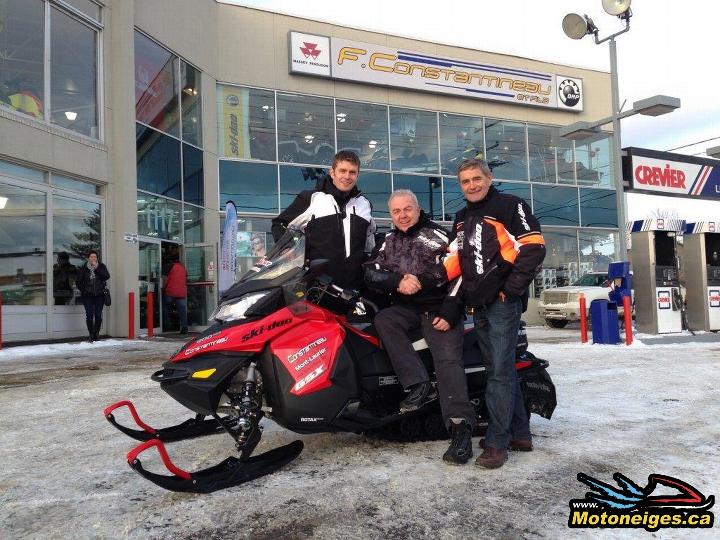 This short tunnel snowmobile seems to be made to face various trail conditions. All features seem to have been chosen in order to offer an optimal comfort to the pilot. The bright red color gives an aggressive style to the machine and sets the tone for my upcoming snowmobile season. You are invited this winter to follow me on your web magazine SledMagazine.com, in the section of long-term trials for this model. All winter long, you will be able to read about my tests of the GSX LE 900 ACE and to learn more about this model.
All members of SledMagazine.com join me to thank Yves and Simon Constantineau, owners of F. Constantineau et Fils in Mont-Laurier, and the manufacturer Ski-Doo for their partnership in our exclusive program of long-term trials.