The 800 cm3 by Arctic Cat
For 2018 Arctic Cat once again innovate with the new 800 C-TEC 2 engine of the 8000 series. This brand new version was made to replace the old version made by Suzuki, an engine that was in the manufacturer snowmobile for many years.
This engine was made in the Arctic Cat facility in Minnesota in the United States. The engine design is similar to the 6000 series, it has the dual-stage injection technology. At lower engine loads it injects fuel directly on top of the piston, and at higher engine smaller quantity of fuel is injected into the crankcase area which helps increase the life and durability of the engine. It is an engine of 800 cm3, two strokes and with 160 horsepower. It has been made to improve the enjoyment while driving. According to the manufacturer, it has 36% more power at a low-end torque and 18% at mid-end torque than the old version.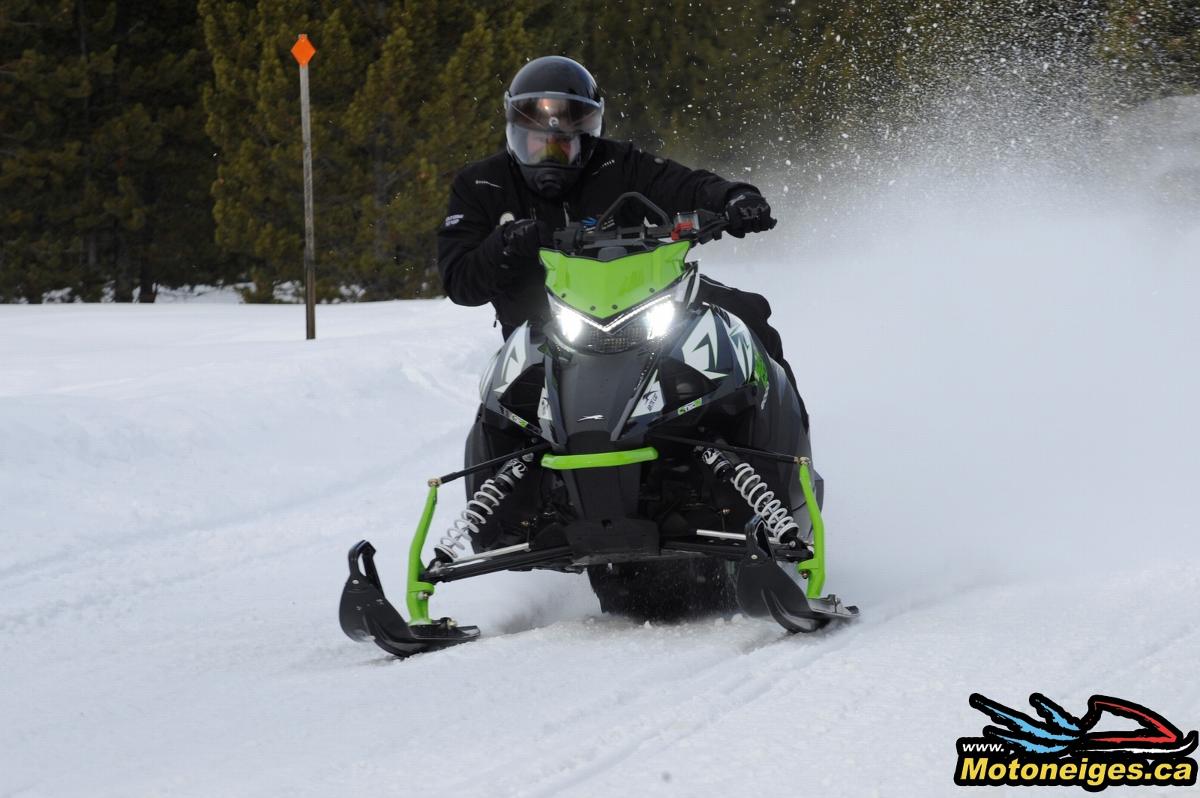 The technology reduces the oil consumption by 30% and by 10% of fuel consumption. You can choose the option or it is on many 2018 Arctic Cat snowmobile, mostly on the trail, crossover and mountain snowmobiles.
We just can't wait to try it on a long-term trial to confirm what the manufacturer says about to oil and fuel consumption. I have tried it on short distance and power is really there!