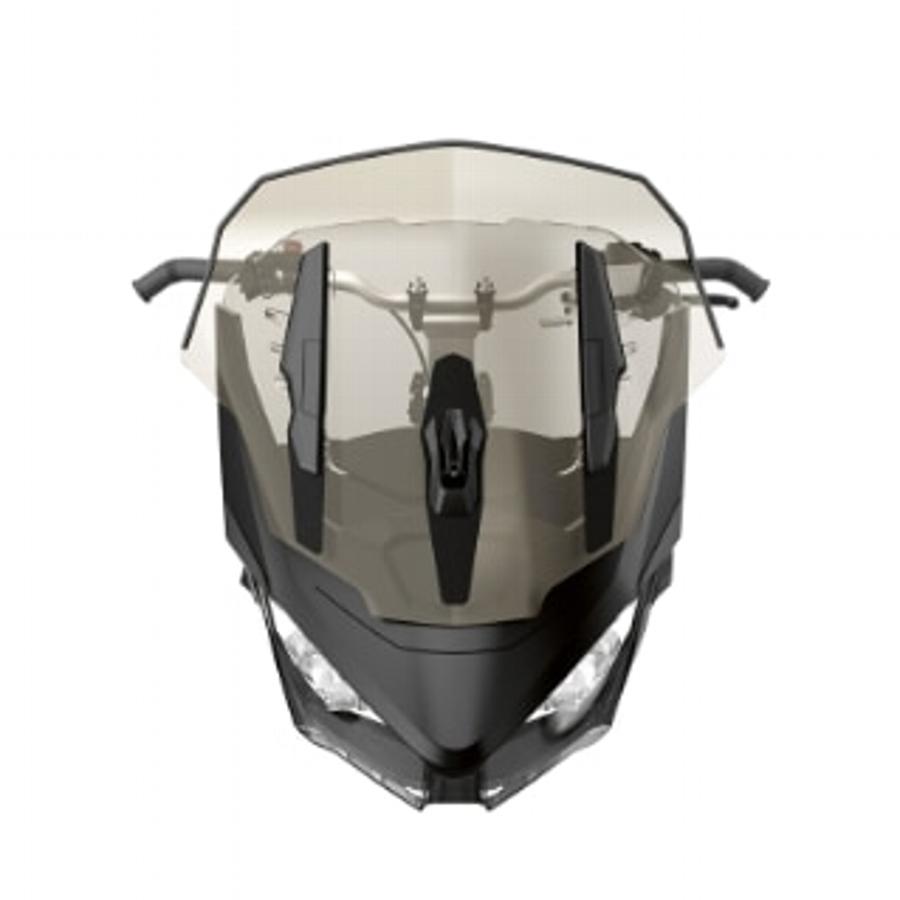 Our partner Les Motoneiges Géro, a BRP dealership in Saint-Jean-De-Matha, installed an LED auxiliary light on our 2019 Grand Touring Limited 900 ACE Turbo. From experience, we knew that the headlight illumination was insufficient; it lacked brightness. This installation was a much-appreciated asset.
Here are the main features:
8-bulb LED light adds more than 2500 lumens to provide a far-reaching and power-ful fog-like beam;
No more sacrificing short-range lighting for a long-range beam;
Fully integrated thanks to a tailor-made design; it connects directly in and is ready to use;
Its spoon-shaped design blends perfectly with the REV Gen4 chassis.

LED light integrated into the chassis
I noticed a distinct difference when I turned on this light kit. I felt safer on the trail. You can actually see further and better distinguish the imperfections of the trail.

Brightness with the high-beam headlights on

Brightness with the high-beam headlights on and with the auxiliary LED light kit on
In closing, I would like to thank Sophie Farrier and Pierre Généreux, owners of Les Motoneig-es Géro, a BRP dealer in Saint-Jean-De-Matha, for supplying and installing the LED light kit.