Have you ever been out of the trail and said to yourself?
"I should have"… brought an extra saw/another pair of gloves/an extra bottle of water?
You're not the only one! To be honest, I'm not a reference in good off-trail preparation, but there are still a few must-haves that come along with me on every expedition.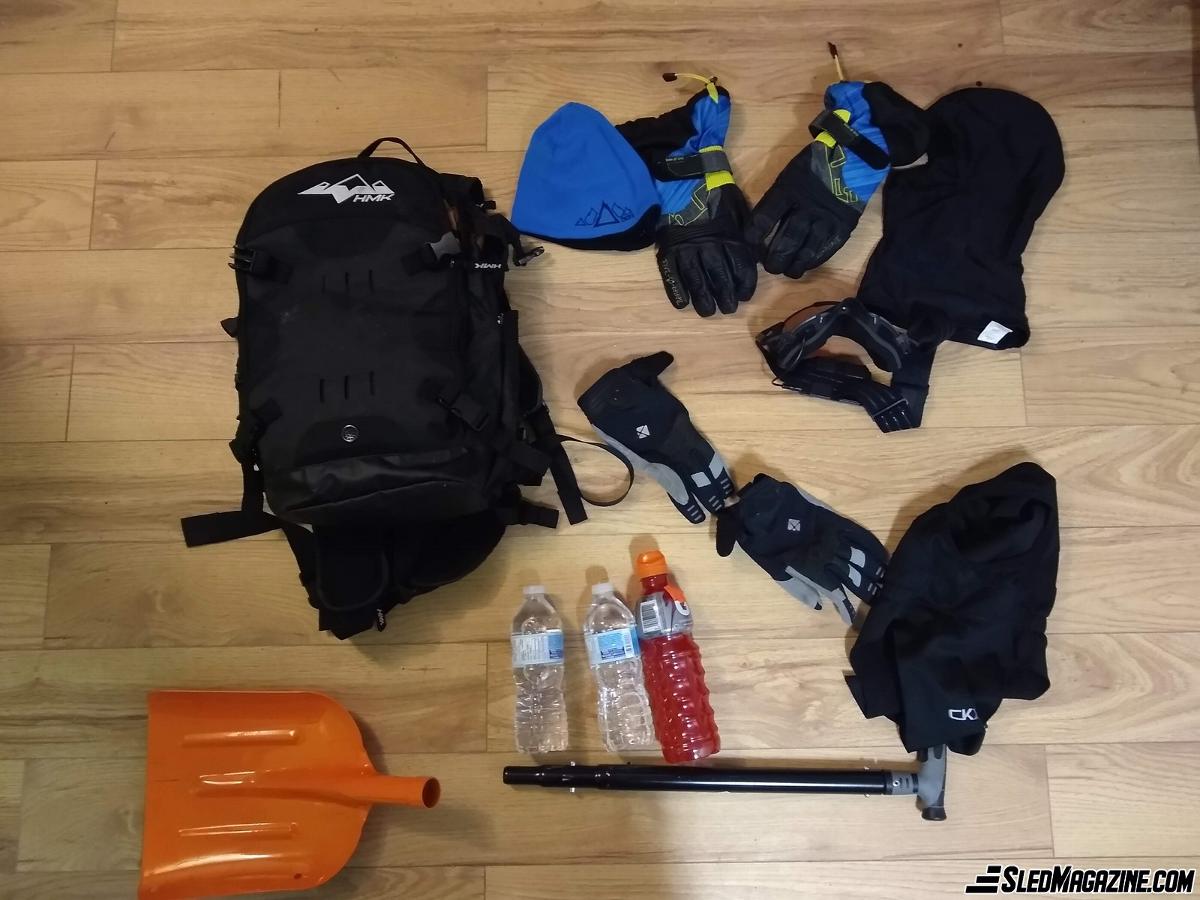 A few must-haves in my backpack during each snowmobile trip
Nutrition
I think one of the most underestimated aspects of snowmobiling is nutrition. That's where I start when I pack my snowmobile bag. My grocery list will depend on whether I'm going for a few hours or a full day. If I' m going for half a day, I will bring some protein bars, an amino acid drink (Gatorade or Powerade), and a bottle of water.
If I'm going for a full day, I'll bring about the same thing, but add another bottle of water and a protein meal for dinner. I often go for a sandwich with lots of meat with a side dish like a macaroni salad to bring carbohydrates into the meal. I will also bring a sweet snack to refuel my energy. After all, it's a sport, off-trail snowmobiling!
All this, not forgetting my favorite: my cup of coffee! I love to drink a good hot coffee during my stops in the mountains.
Clothing
My choice of clothes depends on the outside temperature. I wear a two piece underclothe. I often opt for a T-shirt for the upper body and another long sweater over it. These shirts are made of breathable fabric, not cotton. If necessary, I can take off my sweater.
In my bag, there are two pairs of gloves, a very thin pair to do my off-trail maneuvers in comfort, and a thicker (and dry) one to go back home at the end of the day. I also have a second pair of goggles in case my first pair gets wet and fogs up. Finally, I often have a spare balaclava as well, but I very rarely use it.
Tools
This part of my backpack is not my strength, but I'm working on it because it's no less important than the first two parts of my article! My backpack contains a shovel that can quickly disassemble in case I get caught under a ton of snow. I also carry a rope in case of a mechanical breakdown, and since a misfortune I had last year, spark plugs for the snowmobile I ride. I fill my bag with tools, but at the same level as my mechanical skills, so nothing to get me out of a solid mechanical mess!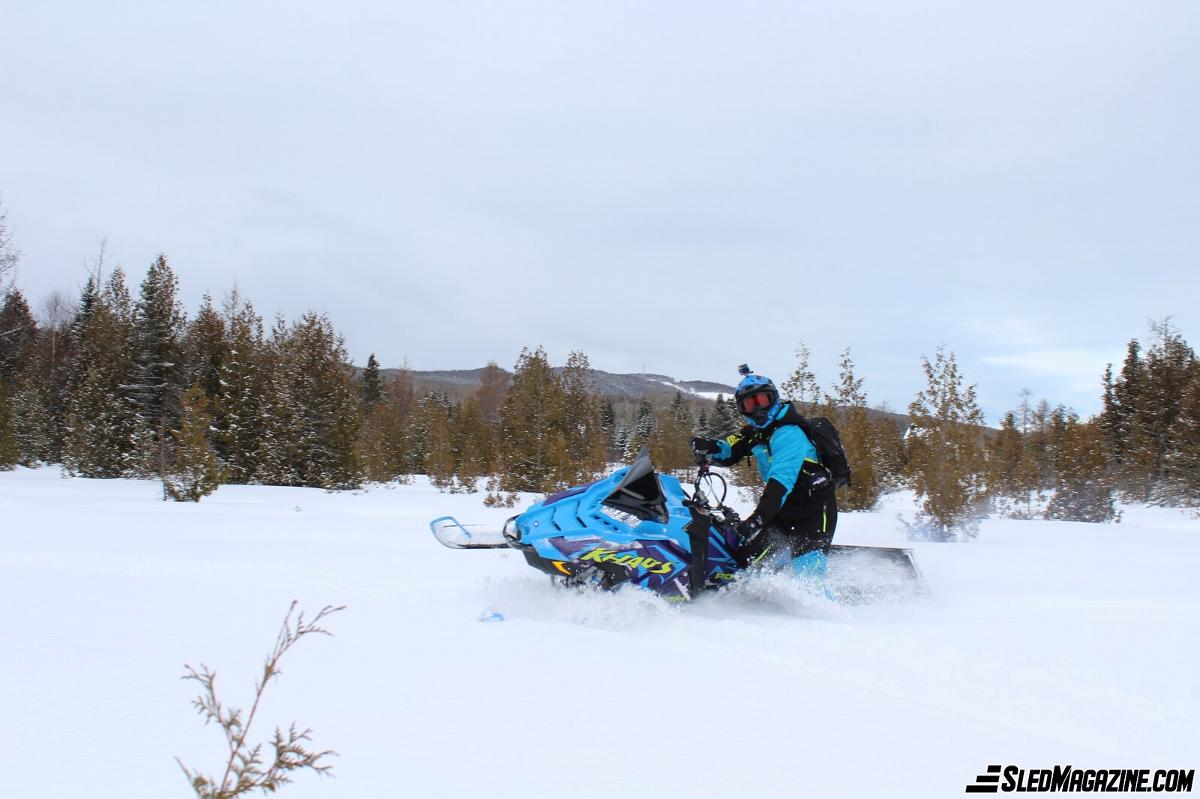 ?
That's it, that's pretty much all my essentials on a snowmobile ride, whether it's for a few hours or a full day! Did I forget anything? What is YOUR essential on an off-trail expedition? Let me know!