Thanks to SledMagazine.com and 509, I had the chance to try out the 509 Raid boots. This model is available in 2 colors: black and black/white. These boots are more specifically designed for backcountry or crossover style riders, as I am more oriented towards trail riding, I can tell you more about their versatility on the trail.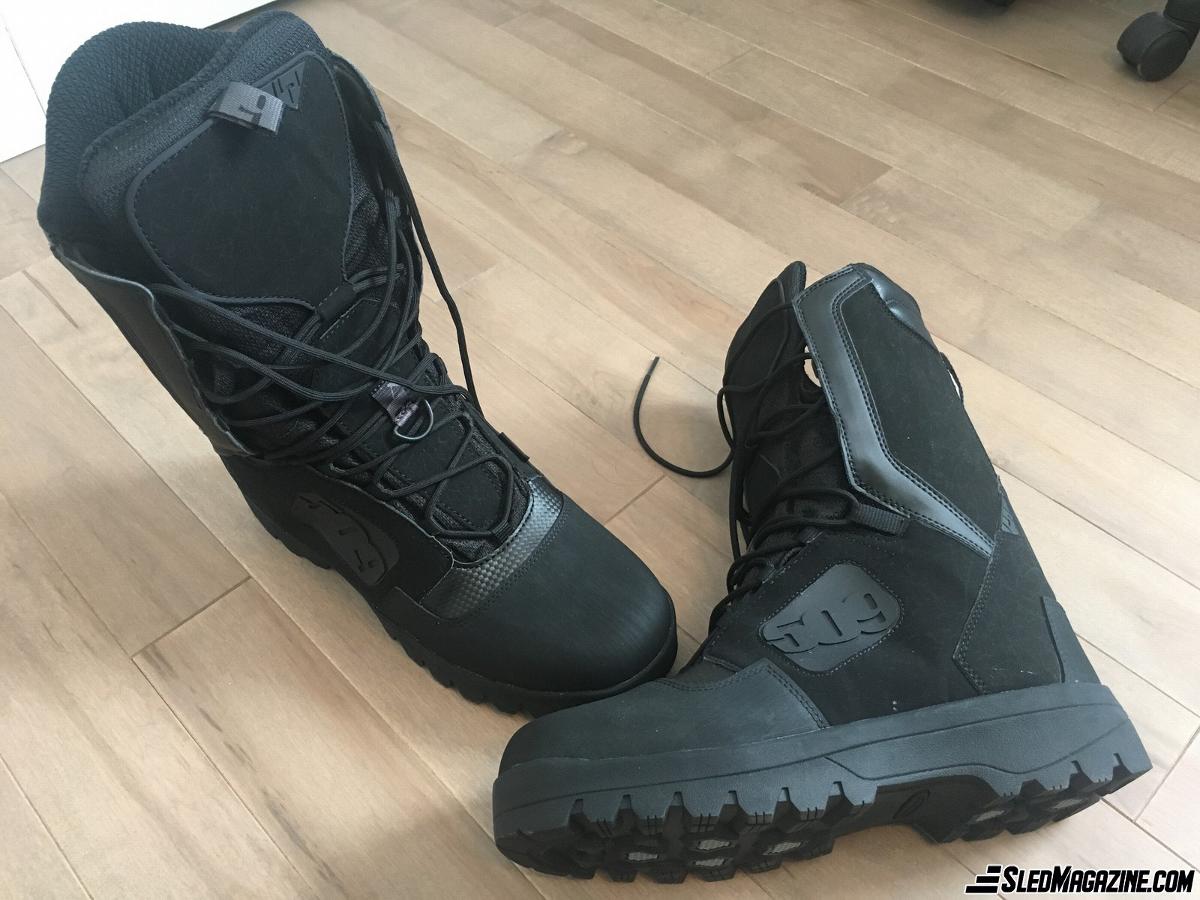 When I took the boots out of the box, I quickly noticed their lightness, their sober black-on-black look, and the quality of fabrication; it seems to be a very resistant boot. I was looking forward to testing the boots while doing my favorite sport.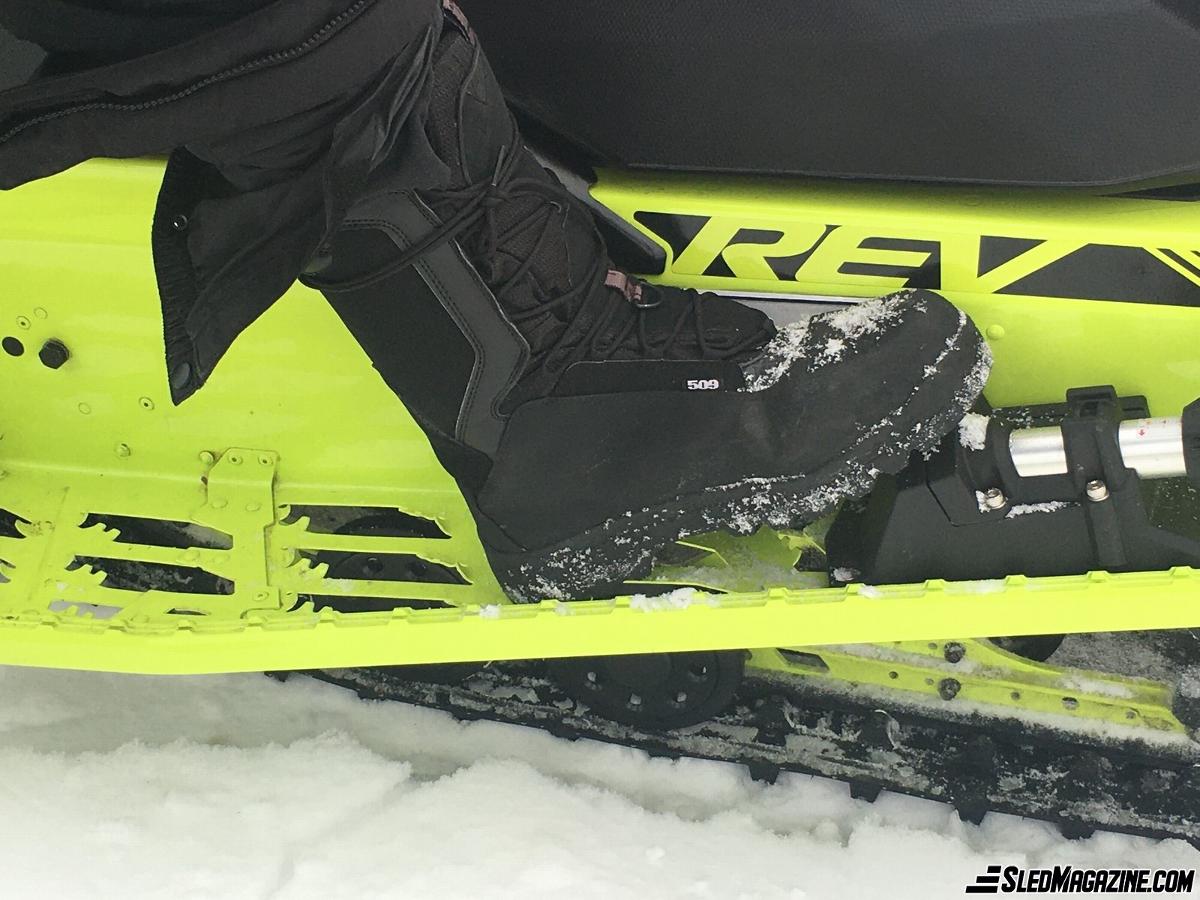 The stiffness in the ankle and calf provides excellent stability when riding in a standing or sitting position. Despite the stiffness of the boots, they are very easy to put on. Their rigidity is not a problem when walking for long periods. They are waterproof boots, the sole is anti-slip and safe, even on icy surfaces. The boots have a good grip on the steps of your snowmobile and do not restrict movement, especially when you have to move quickly. A small negative point, the laces are too long, you have to make 2 turns to avoid them dragging on the ground.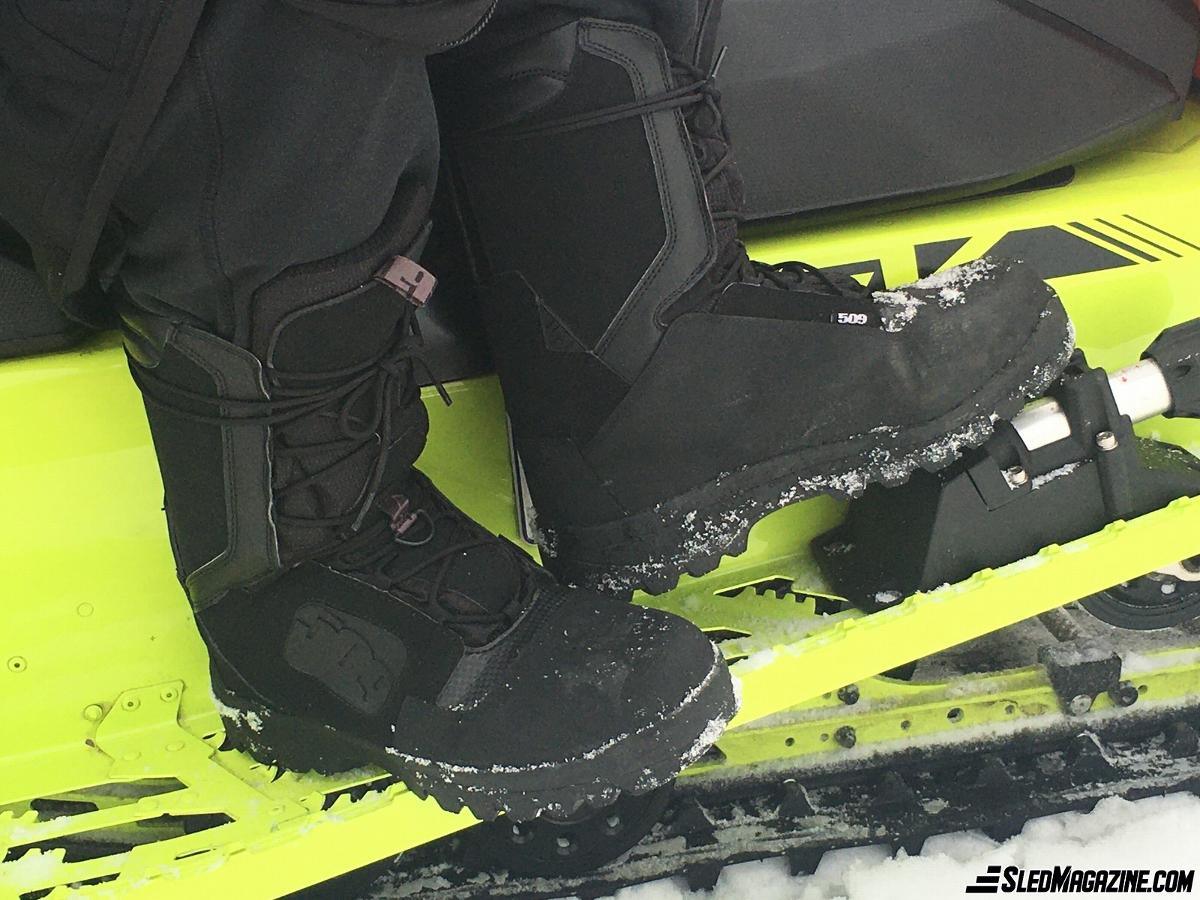 Regarding warmness, being boots designed for off-trail and crossover, they are not the warmest, because they are designed to move around a lot. On trails, when your feet are immobile for a long time, you will feel the cold. On the other hand, as soon as you move a little, heat will no longer be a problem. You can see that they are designed for off-trail or crossover driving.
For more information on the 509 Raid boots, on clothing and accessories, visit our partner 509's website at https://www.ride509.com/.