The winter sports folks in the Northern Hills want everybody to know that the Northern Hills has snow! It has seen about a foot of snow come down on the snowmobile trails over the past few days.
More than a foot of snow fell on many parts of the Northern Hills over the past several days, and snowmobile rental businesses, and Spearfish Canyon Lodge Snowmobiles in particular, are putting out the word that they are now in business. The Lodge staff says the trails are in great shape.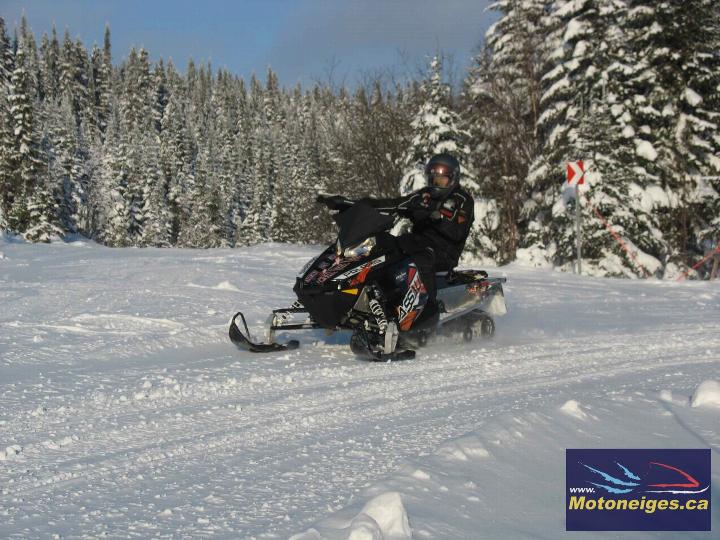 Linda Ahlers with Spearfish Canyon Lodge says, "Finally, we got a start. We got a nice foot of snow and everybody's happy and the sleds are going out. You know, that that wonderful thing about the Black Hills; you can ride 350 miles of amazing trails." Ahlers says many people living in the lower elevations of the Black Hills may misreport the amount of snow available to snowmobilers. Someone in Rapid City, for example may tell someone in Omaha about the one to two inches of snow on the ground, when in fact there is more than a foot on the ground in Spearfish Canyon and other places all over the Northern Hills.Ahlers says, "A little slow start, but I think we're going to have a great season. But our trail groomers now are so experienced and so good that they can take a foot of snow and make those trails really, really good now. How many snowmobiles do you have? We have a fleet of twenty. And this year we bought some new Ski-Dos and we have some Artic Cats. It's a challenge keeping them all running but its fun".Even though the snowmobile season got off to a slow start this year with a lack of white stuff to run the sleds, Lodge staffers say the snow on the Northern Hills trails is now as good as it gets.