This season, I can try out a Ski-Doo X-TEAM set, including jackets, overalls and leather gloves. For more than a decade, this line of snowmobile clothing has stood out for its race-inspired look, comfort and performance in all weather conditions.  The sporty side is very visual and presents with distinctive performance markings such as "Rotax", "XPS", "Brembo", "NSK" and "KYB". It's a package that offers the ideal level of warmth and flexibility of use through a design specifically made for trail riding. If you only have one set to get, the X-TEAM 2023 line is the one to get.
Characteristics of the X-TEAM 2023 Jacket
100% waterproof, breathable and windproof
200g PrimaLoft® Black insulation
100% sealed seams and logos
10,000 mm/5,000 g material performance
Water-resistant Teflon coating
Radiant Core technology to keep you warm
Additional removable collar to seal air intake
360° reflective details for maximum visibility
Fleece on the front of the body and upper arms for extra warmth
2 hand pockets, 1 internal mesh pocket and 1 napoleon chest pocket with chamois
Double insulated storm flap on main front zipper for heat retention and wind protection
E-LinQ system for electrical wire connection
Snow skirt
Underarm ventilation
Pre-shaped sleeves
Adjustable cuffs with thumbhole gaiter
Internal cell phone pocket
YKK zippers on the whole and YKK Aquaguard on hand pockets
Laser cut wrist gaiters.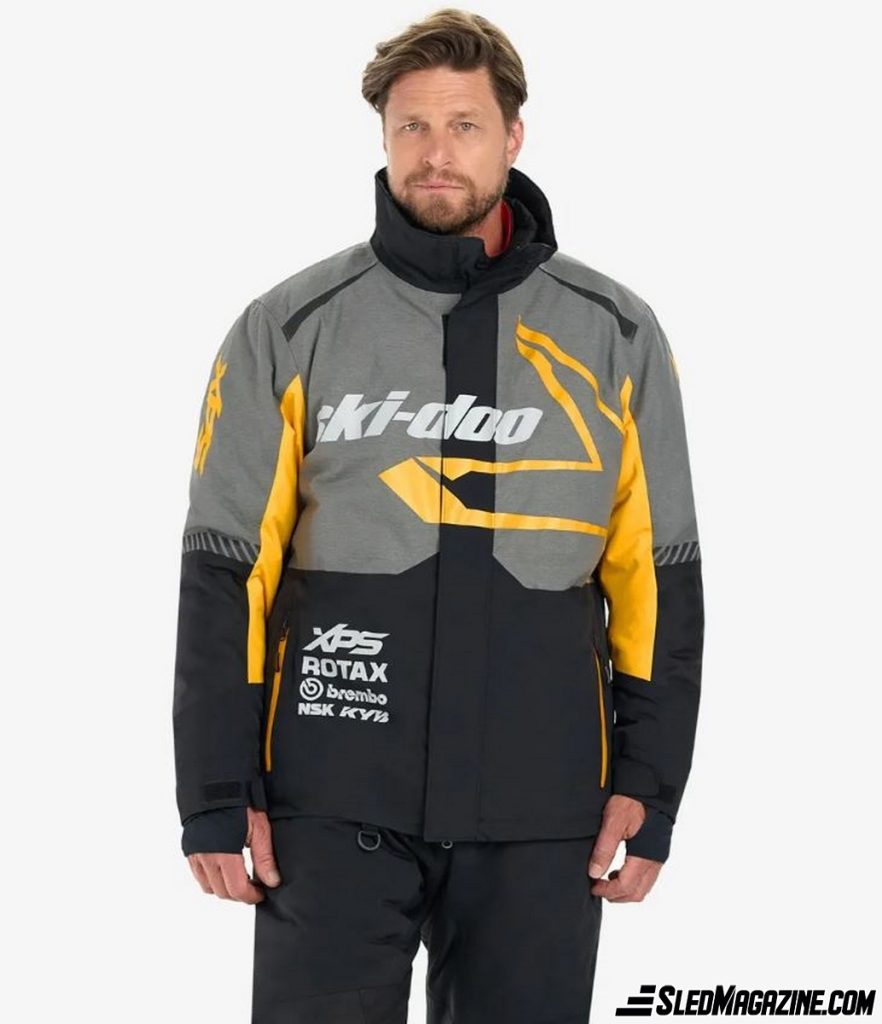 Characteristics of the X-TEAM Overalls
Highly waterproof, breathable and windproof
100% sealed seams and logos
10,000 mm/5,000 g material performance
Fleece lining at the seat
200g PrimaLoft® Black insulation
Articulated, pre-shaped and padded knees
Adjustable waist
Full-length two-way waterproof side zippers
Waterproof pockets with zippers
Reinforced seat, knees and inner legs
Snow gaiters.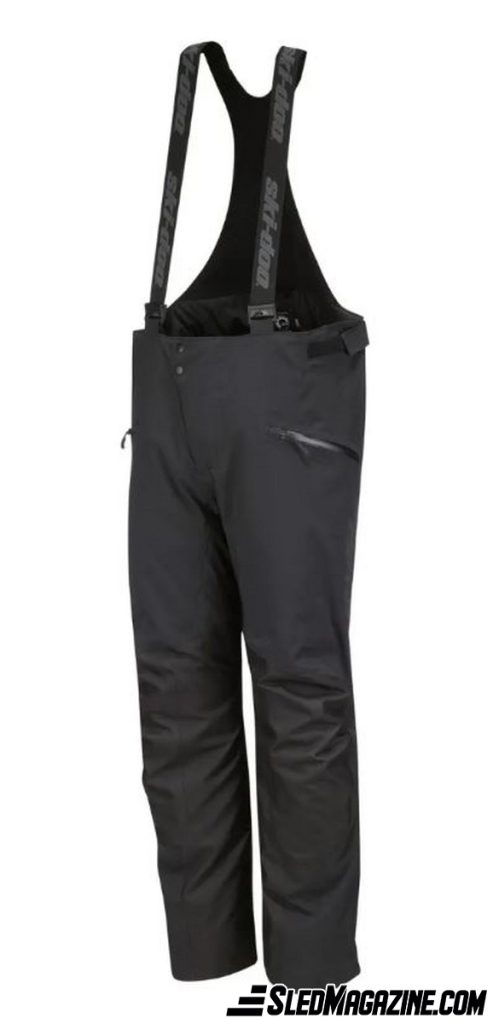 X-TEAM Glove Features
Upper hand: 200 g PrimaLoft® Gold Palm: 133 g PrimaLoft® Grip Control
Waterproof, breathable and windproof glove lining
Naturally breathable and antimicrobial wool lining
Seamless fingertips to prevent air infiltration
Grip Control technology for a better grip
Tactile properties on the index finger
Visor wiper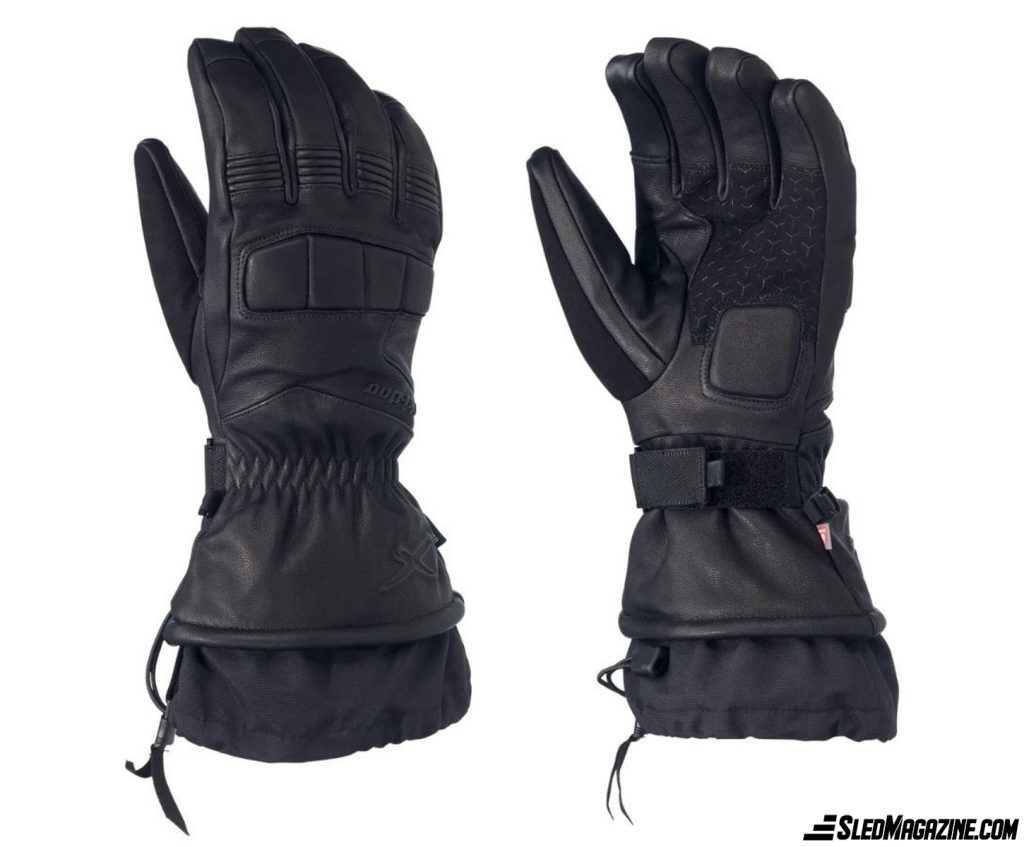 My impressions
Personally, I would recommend this kit because of the level of performance, quality and impact on the driving experience. After trying different versions of the X-TEAM kit over the years I am still delighted with the product and notice that the product is continuously improving. I believe that the X-TEAM kit offers the best value for money and a performance level that can suit most snowmobilers. In general, Ski-Doo branded apparel offers superior, top-of-the-line performance. Being dressed in your favorite brand's colors is also an important criterion in choosing your outfit.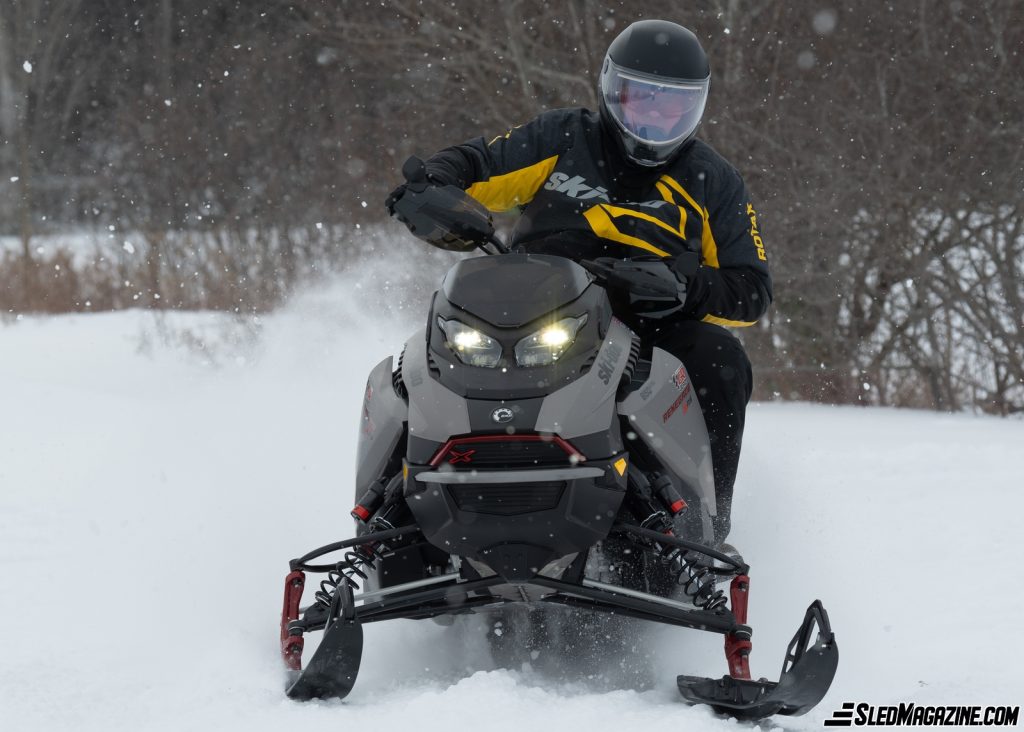 Conclusion
No matter what your riding style is, the X-TEAM package will keep you warm, dry and in race-inspired style. BRP base and mid-layers are always recommended to optimize your kit for the riding conditions and your riding style. In fact, Ski-Doo offers many clothing options that are perfectly suited to your riding style and budget.  The best thing to do is to contact your BRP dealer directly or visit www.ski-doo.com for more information.
In closing, I would like to thank BRP for providing the 2023 version of the X-TEAM kit for this season as part of our clothing and accessory testing.
Other Ski-Doo-related articles: