To avoid darting, I discovered this very impressive product. Last season, the manufacturer asked me to test it and I must say that I was hesitant to add any product on my skis.
The encounter that made me change my mind
During the 2014 season, on one of my rides, I had the chance to meet Serge Sabourin and Josée Côté, from Outaouais region. They had installed the SnowTracker on their skis and they were very pleased with this addition that eliminated darting. According to Josée, this product made her steering easier with greater control than before.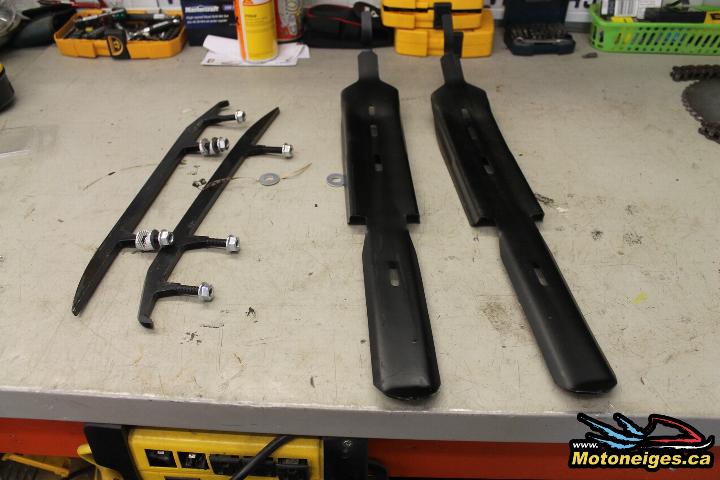 Snowtracker kit before the installation
When I was riding on hardened trails, darting was important but the SnowTracker brought much more stability. This may not be important for some snowmobilers, but for some others, it is essential.
Ski traction
I noticed that the skis responded much better to maneuvers. In curves, we can get closer to outer side of the trail. So, when we come across another snowmobile in a curve, it allows us to be less close from it for more safety.
Installing the SnowTracker
No need to be an experienced mechanic to install the product on your skis. An installation guide is given when you buy it and you have all the necessary instructions. Many told me that the SnowTracker has totally changed their snowmobile experience. For example, my spouse had some problem to control her snowmobile. After the installation of the SnowTracker, she noticed an important difference and she appreciates her rides much more today. A good purchase in relation to the results.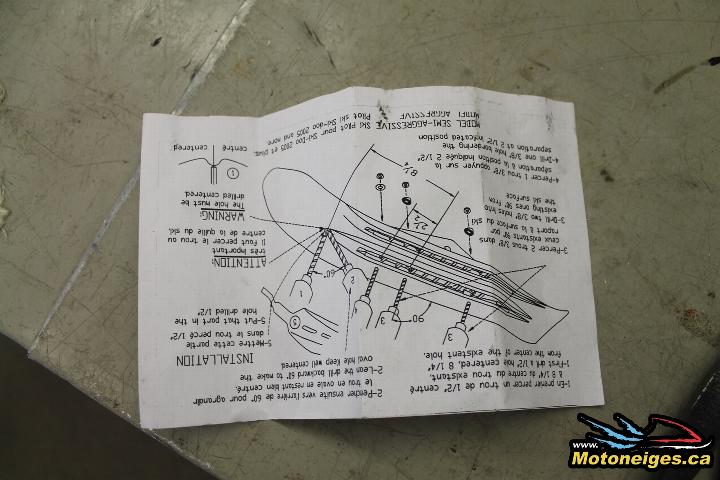 Installation sheet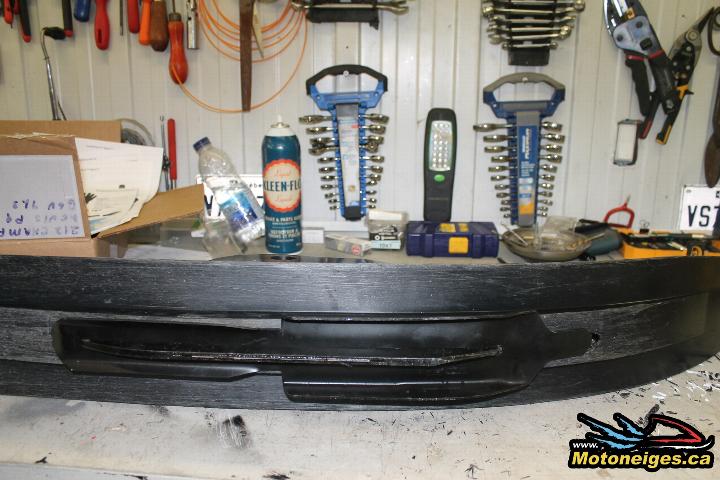 Ski with snowtracker installed
I recommend this product to all snowmobilers who have problem controlling their machine.
Enjoy nice and safe rides!