This winter, I am more than happy and privileged to have been selected as one of the long-term test drivers.
My sled for this winter is none other than the Polaris 850 RMK KHAOS QD2 155, which is splendidly adapted to my riding style. I'm an off-trail rider who likes to have fun in all types of terrain, so for the KHAOS, I'm exactly the type of driver it's looking for. The perfect match…
Prior to anything else, I will introduce you to the snowmobile in more detail, and later in the season, I will give my opinion on its behavior on this little white treasure that has been shy so far in the season.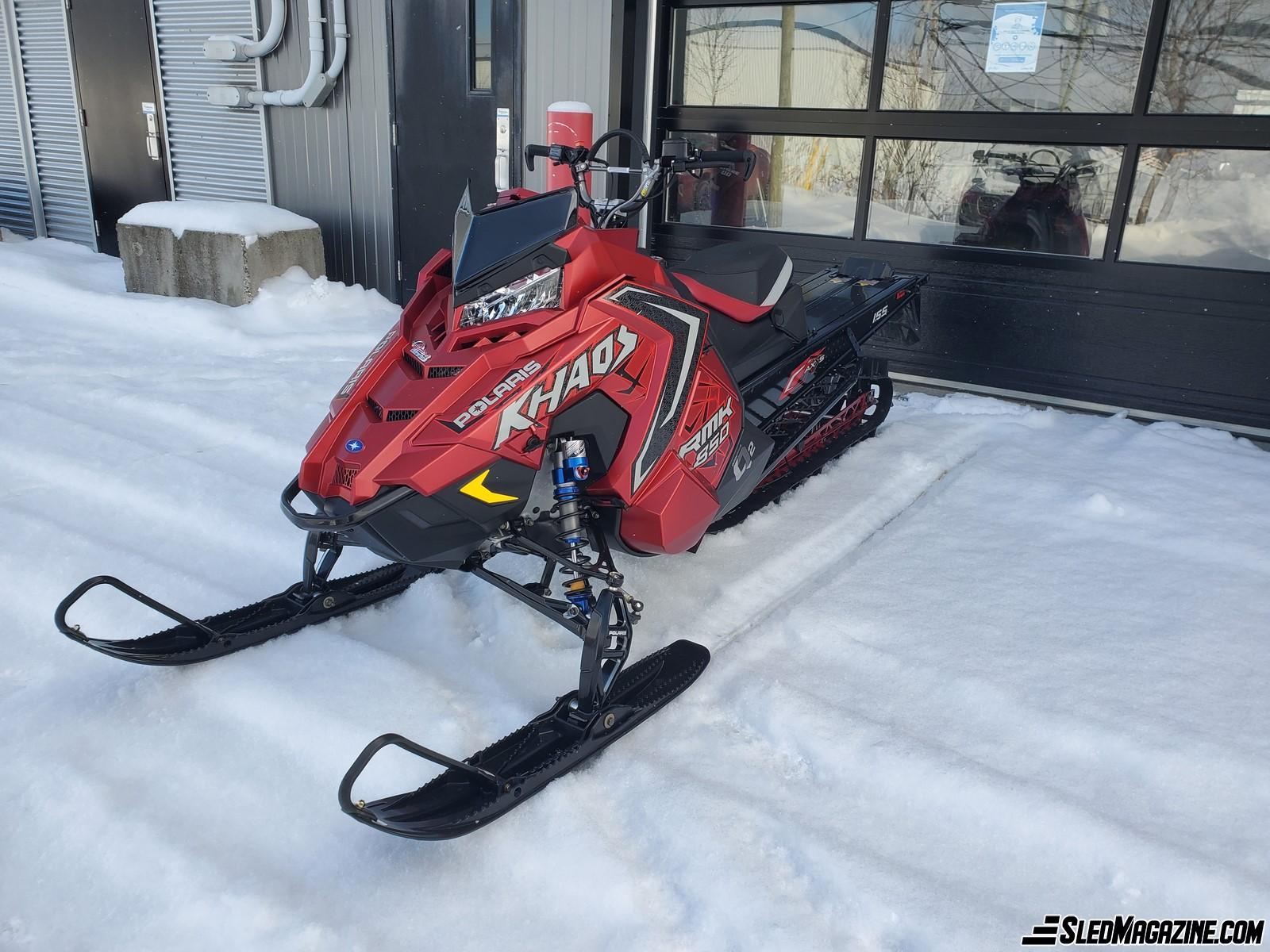 When it comes to a mountain snowmobile, it's pretty straightforward because you want to minimize weight and optimize performance. It's basically a track, an engine, and handlebars with a few accessories. However, it's what distinguishes these elements that make it one of the best snowmobiles in the mountain range. So, here's what you'll find on the model being tested.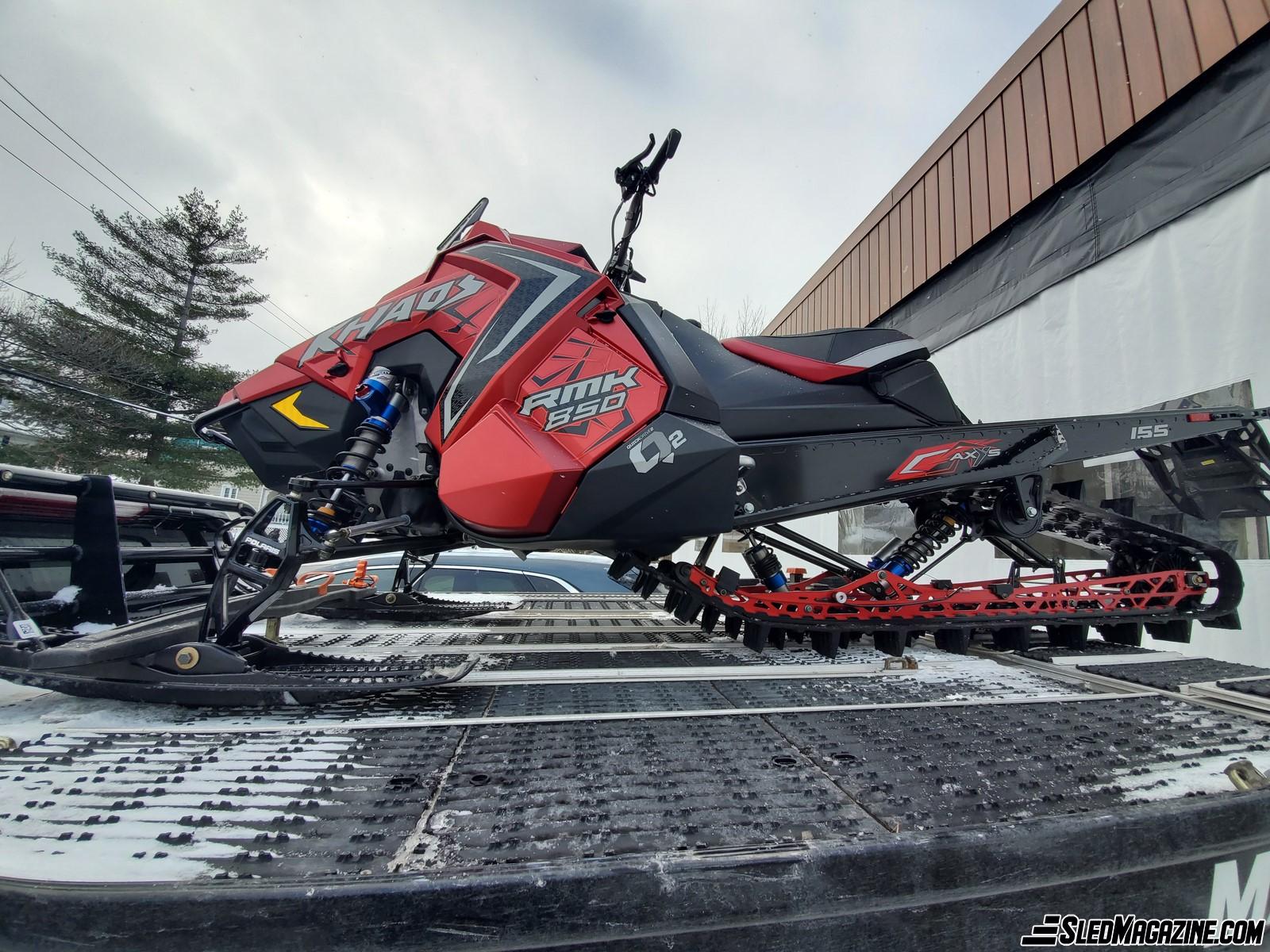 Again for 2021, it features the AXYS chassis renowned for its lightness and control. Underneath it, the KHAOS rear suspension, which differentiates it from the RMK PRO, offers more transfer and facilitates handling on all types of terrain.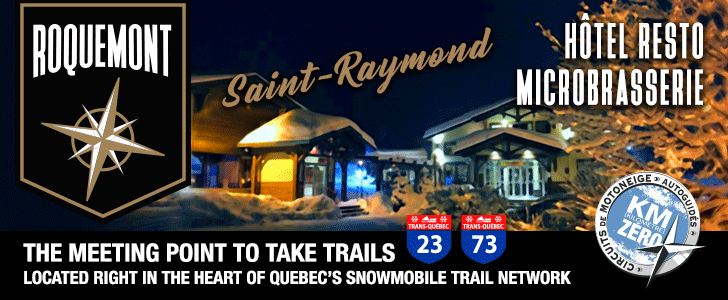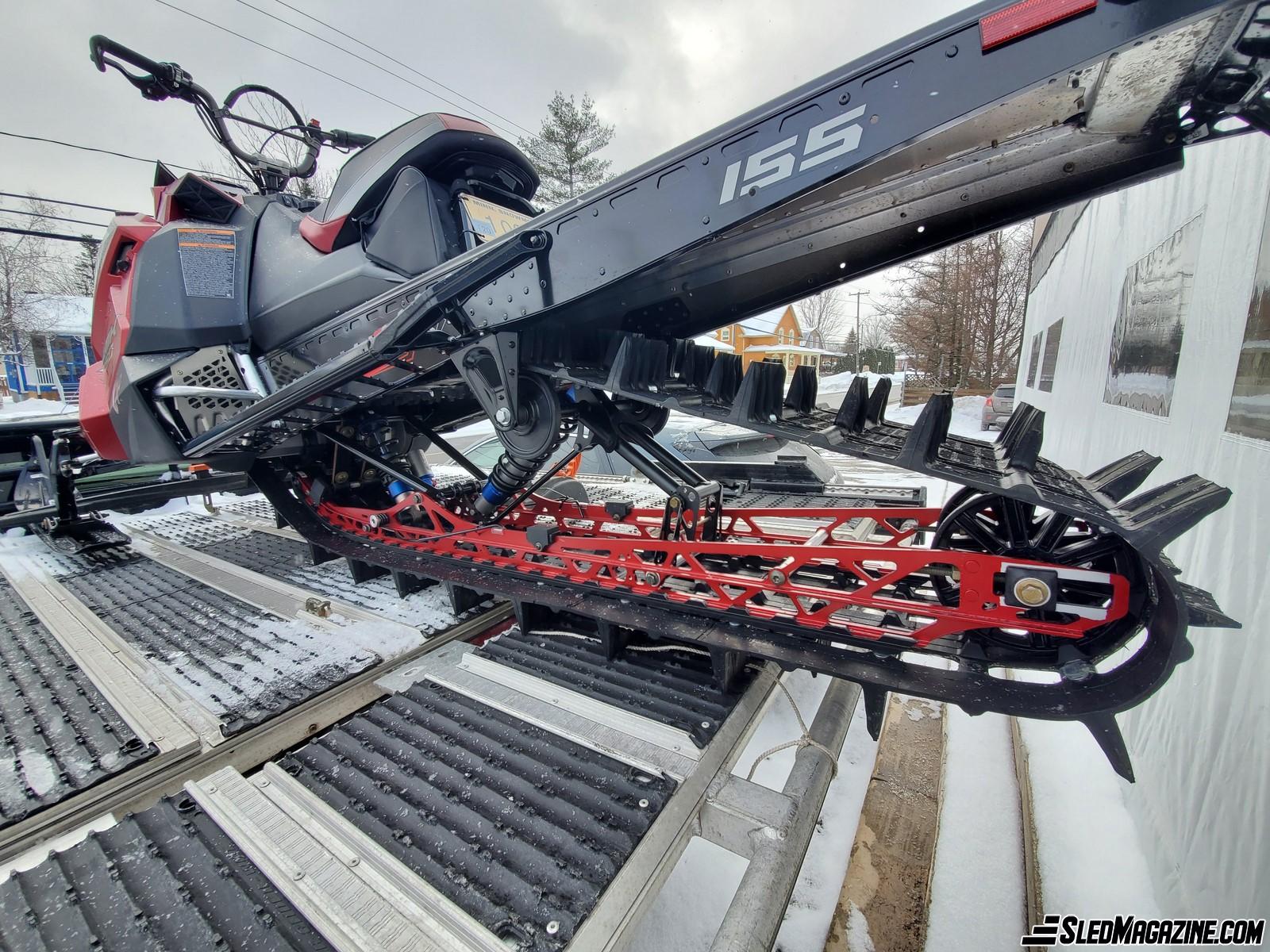 Also, the KHAOS has truly efficient and effective WER speed dampers. They are supple on small impacts and to assist with maneuvering, but on large impacts, they remain firm.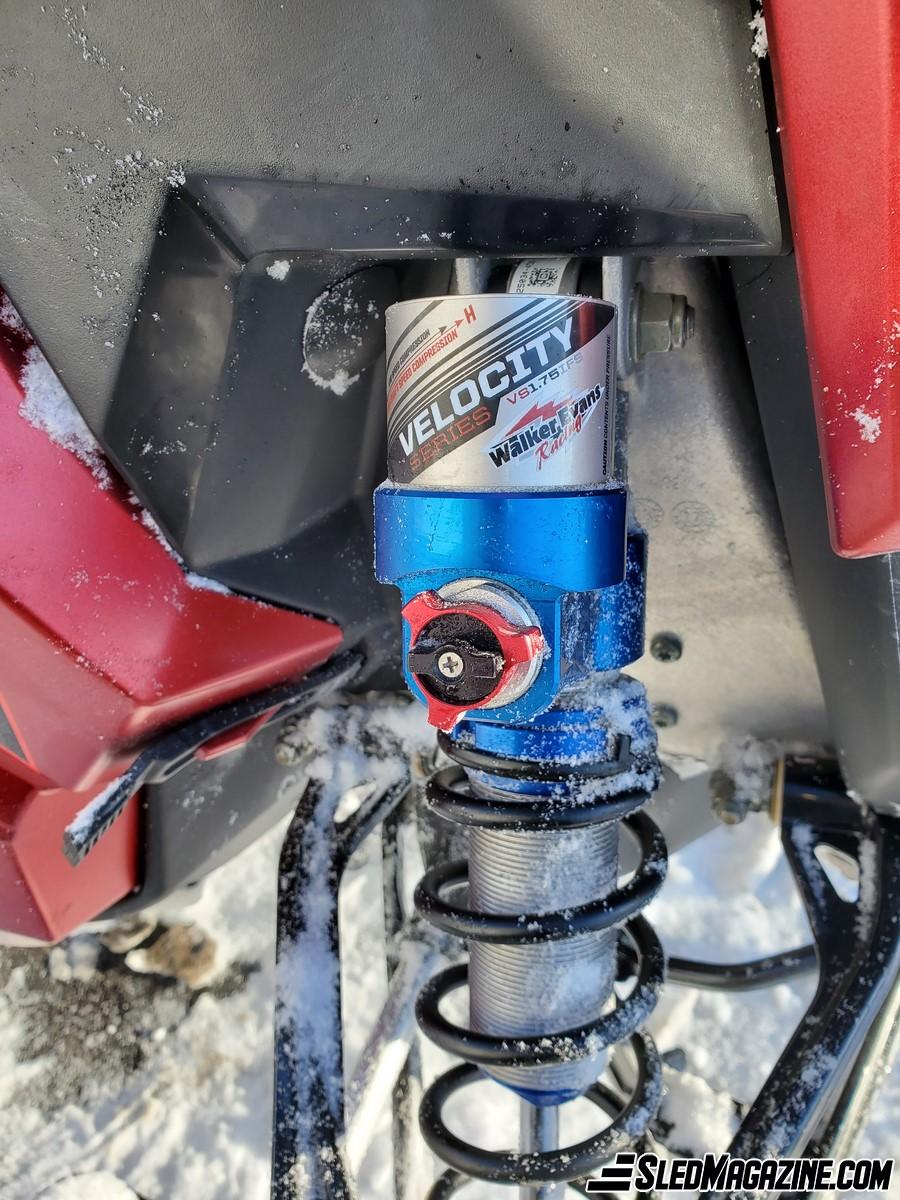 This season, KHAOS models are only available with Patriot 850 engines. It's a logical choice because the customer for this machine wants nothing less than the best in terms of performance.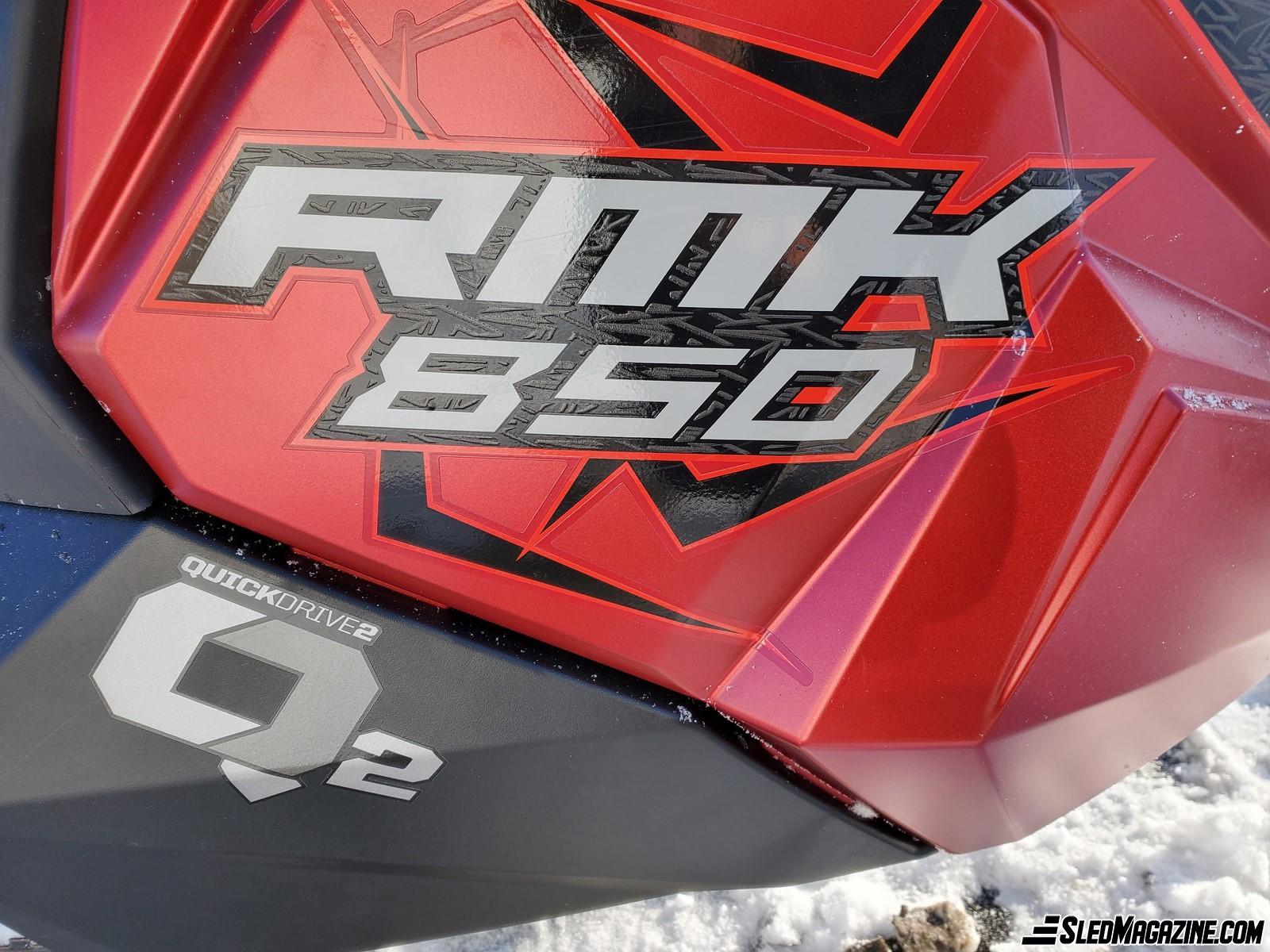 The big news for 2021 is the new QuickDrive 2 drive system that I'm really looking forward to trying out. It offers better inertia and features a 10% gearing reduction for a better response. The QD2 rotates the new Series 8 track with 2.75-inch lugs. The track is lighter than the older models, so once again, performance is increased along with flotation, which is already renowned at Polaris. I can't wait to see the result of this new layout.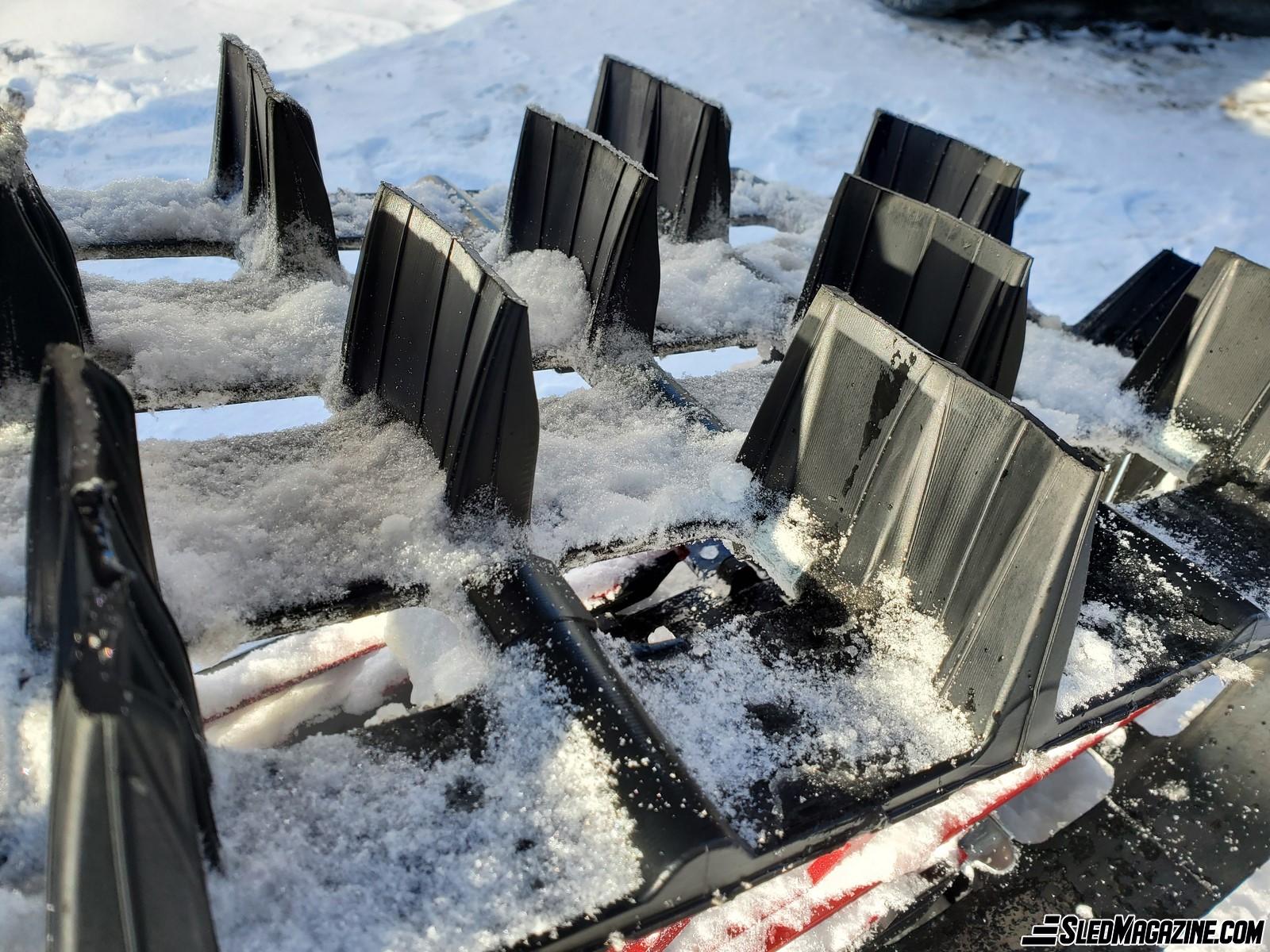 For the rest, as I said above, a mountain snowmobile remains simple. There are few accessories. The short seat with storage, the very efficient LED lights, and the windshield's storage are characteristic of the model under test.
Now, I just have to try it and compare it with the old version of Polaris. I had the chance to try the first version in Montana, but I can't wait to see the difference with this improved version on our terrains. If only the off-trail conditions in my area can improve by then to really put KHAOS to the test.