If they had told me that one day, I would catch it, I would have laughed in their faces and said it was impossible because I had been vaccinated against it … but no, I caught it. It seems that the vaccine has its time limits. Just so you know, I'm talking about the Spring Fever that many snowmobilers catch.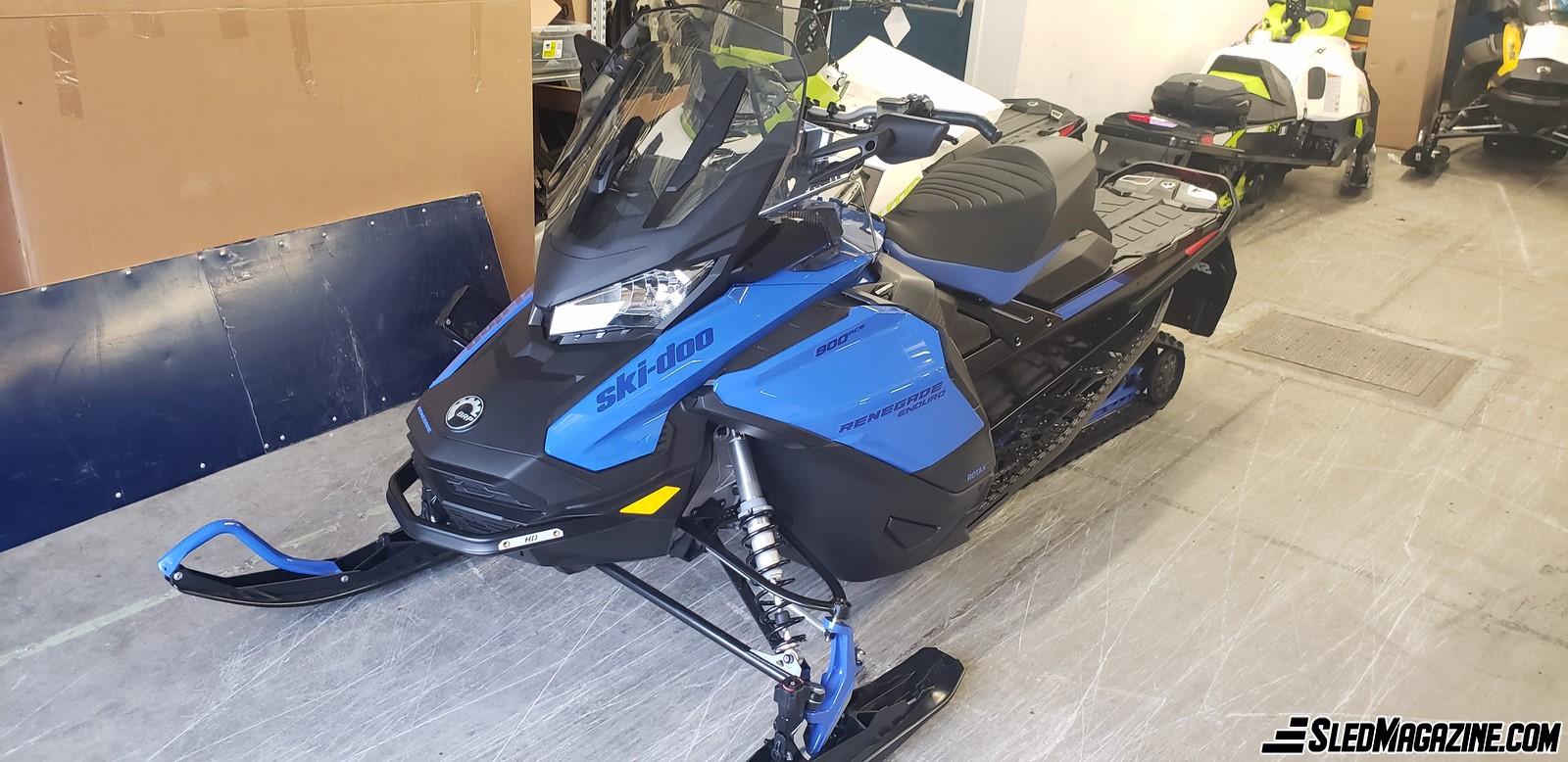 Upon returning from a nice snowmobile trip back in mid-February, the first symptoms appeared as I read an email from my dealer. Evenings on my computer searching and comparing. Nights dreaming about one model or another and waking up with a sudden jolt… I couldn't take it anymore, and I had to take care of myself. Taking my courage in both hands, I went to my dealer to get the appropriate care.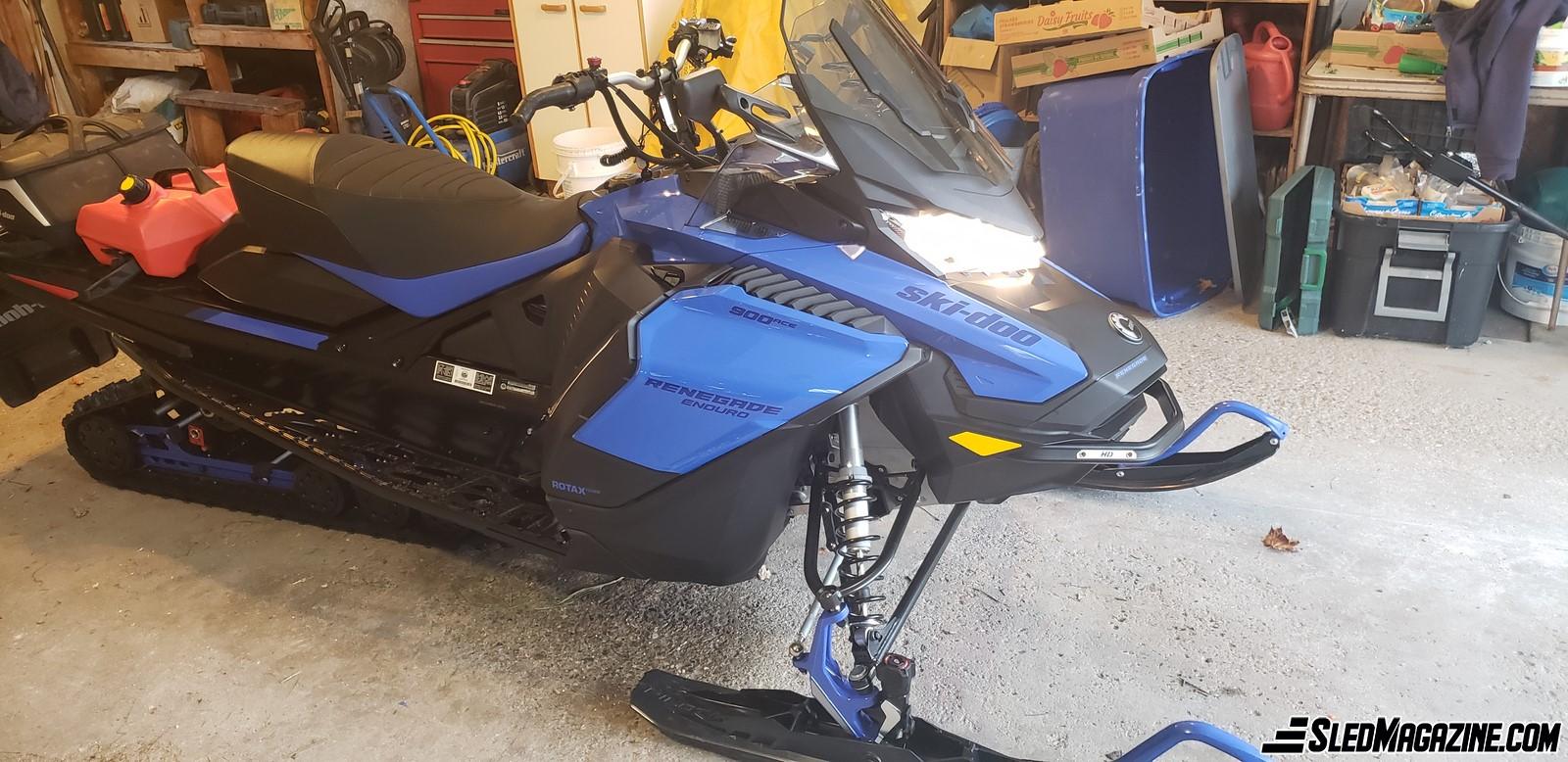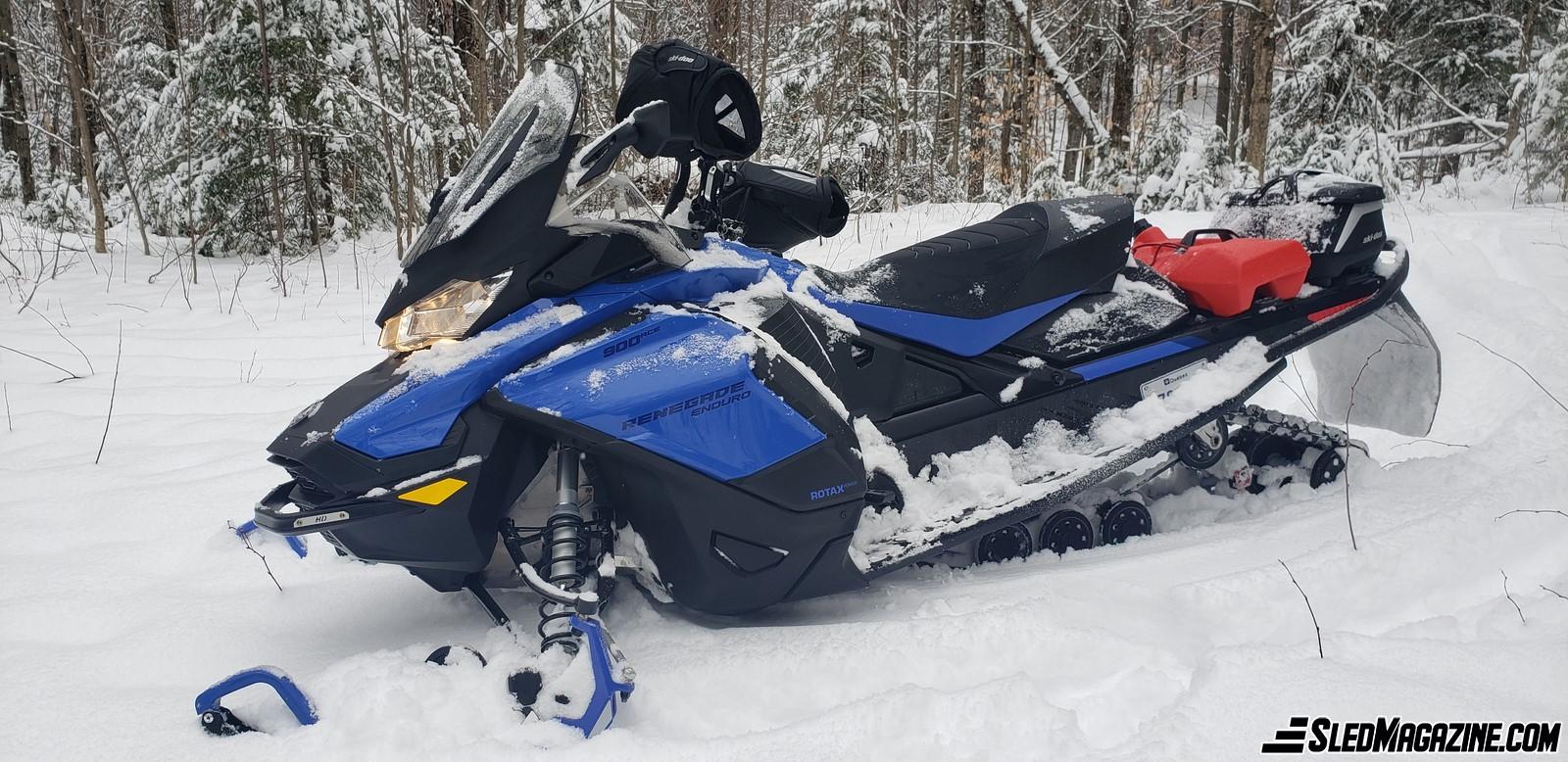 My salesman had targeted my disease well and had placed the cure prominently in the showroom. A 2021 Renegade Enduro 900 ACE and it was bright blue and black as I had seen in my dreams, wow! …. I was already feeling better.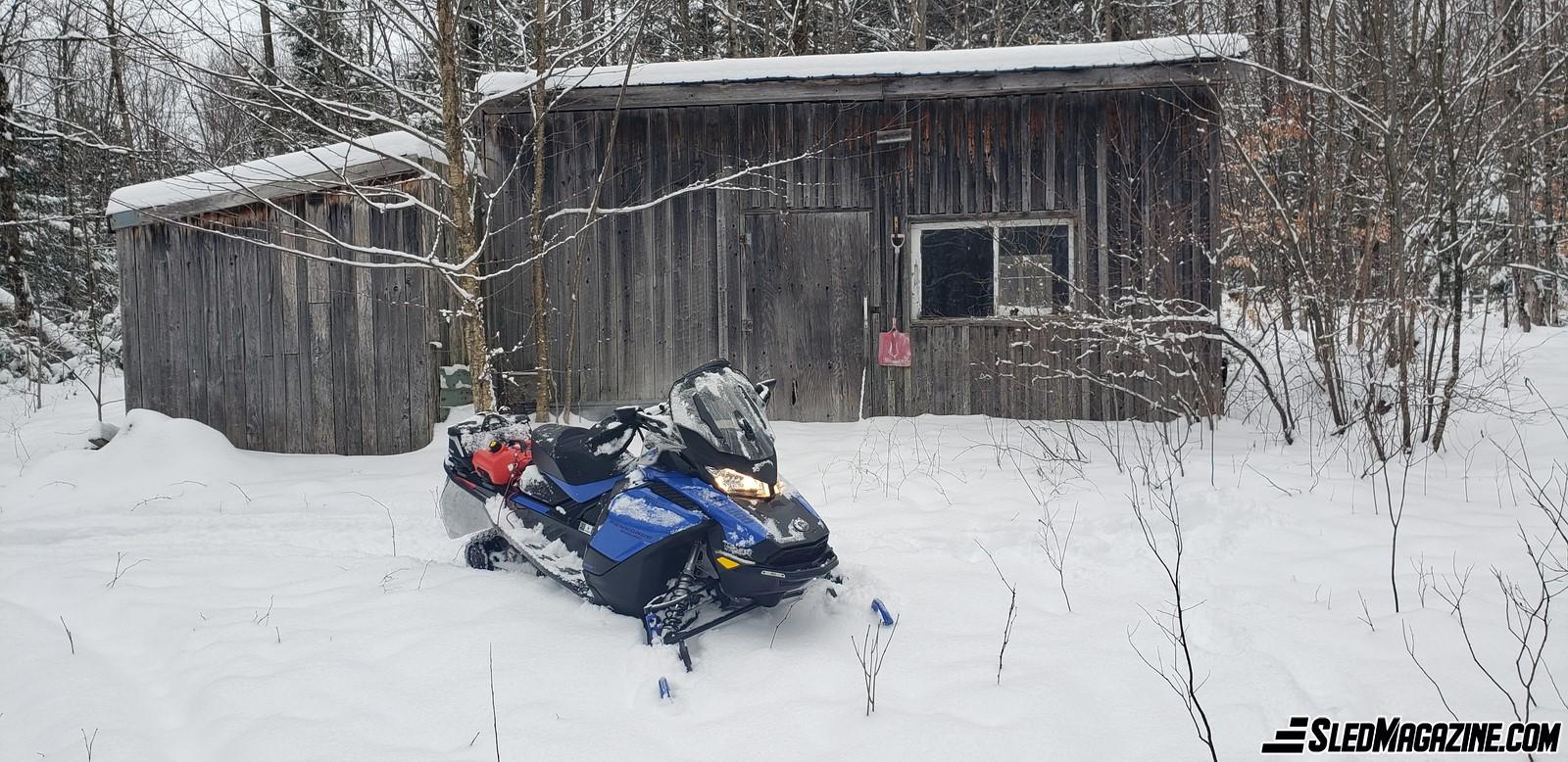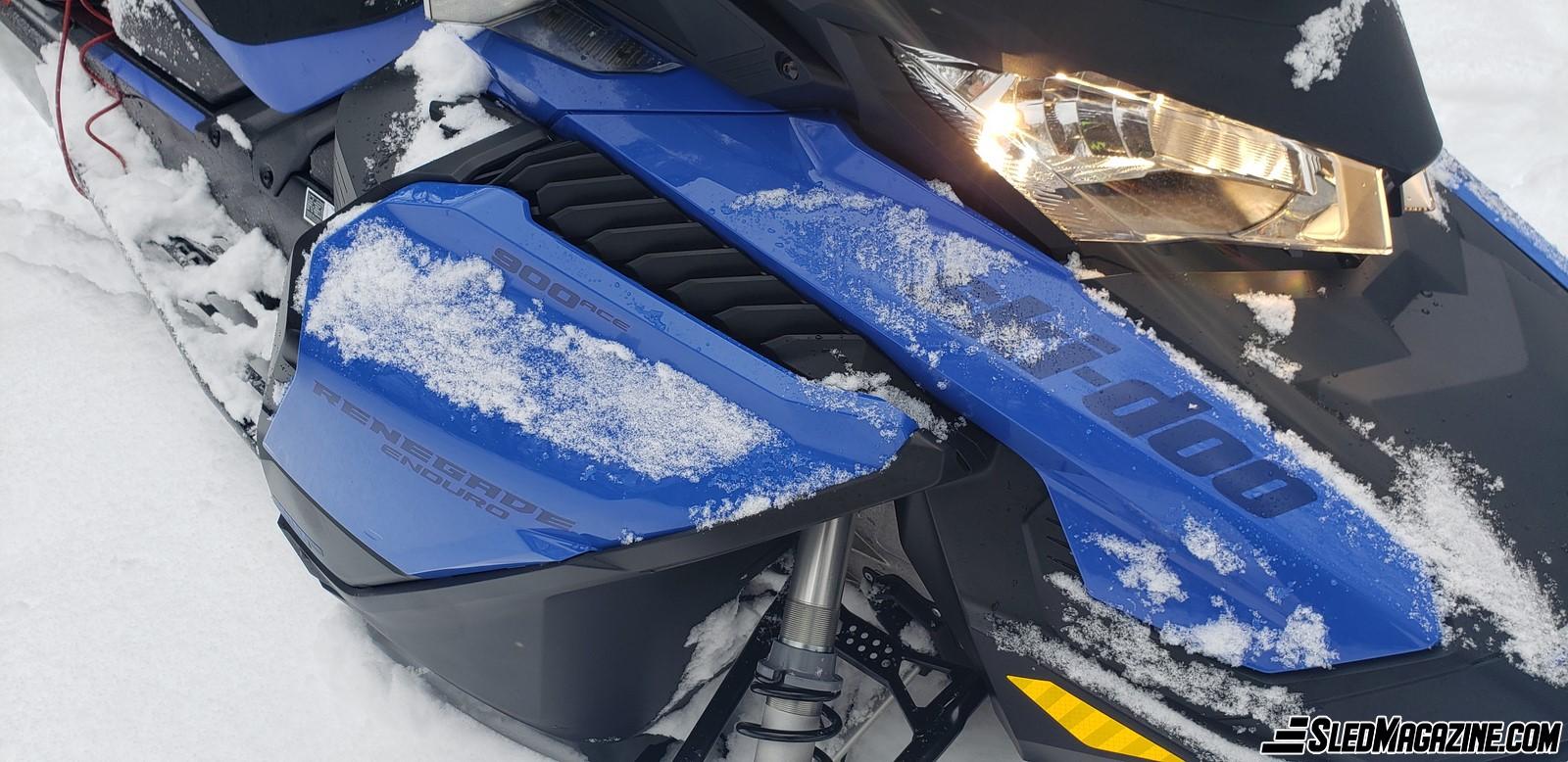 Before giving me the remedy (received upon signing the bottom of the contract), he explained what it is made up of.
Snowmobile classed in the Hybrid category
137-inch Ice Riper XT 1.25 track
95 HP engine, but up to 165 HP with turbo. For me 95 HP is more than enough
rMotion pneumatic suspension adjustable to 5 positions with the fingertip
Gen 4 platform that gives an incomparable driving position
Heated seat
Heated handle and thumb
New digital gauge
Pilot TS Skis (adjustable runner depth)
To this, I decided to add an 11-liter fuel caddy (held by the LinQ mounting kit), a bag, mittens, Rouski ski wheels, snow scrapers and finally, an adjustable windshield. It's done, I took care of myself, but I have to do my quarantine now and wait until next October to receive my snowmobile.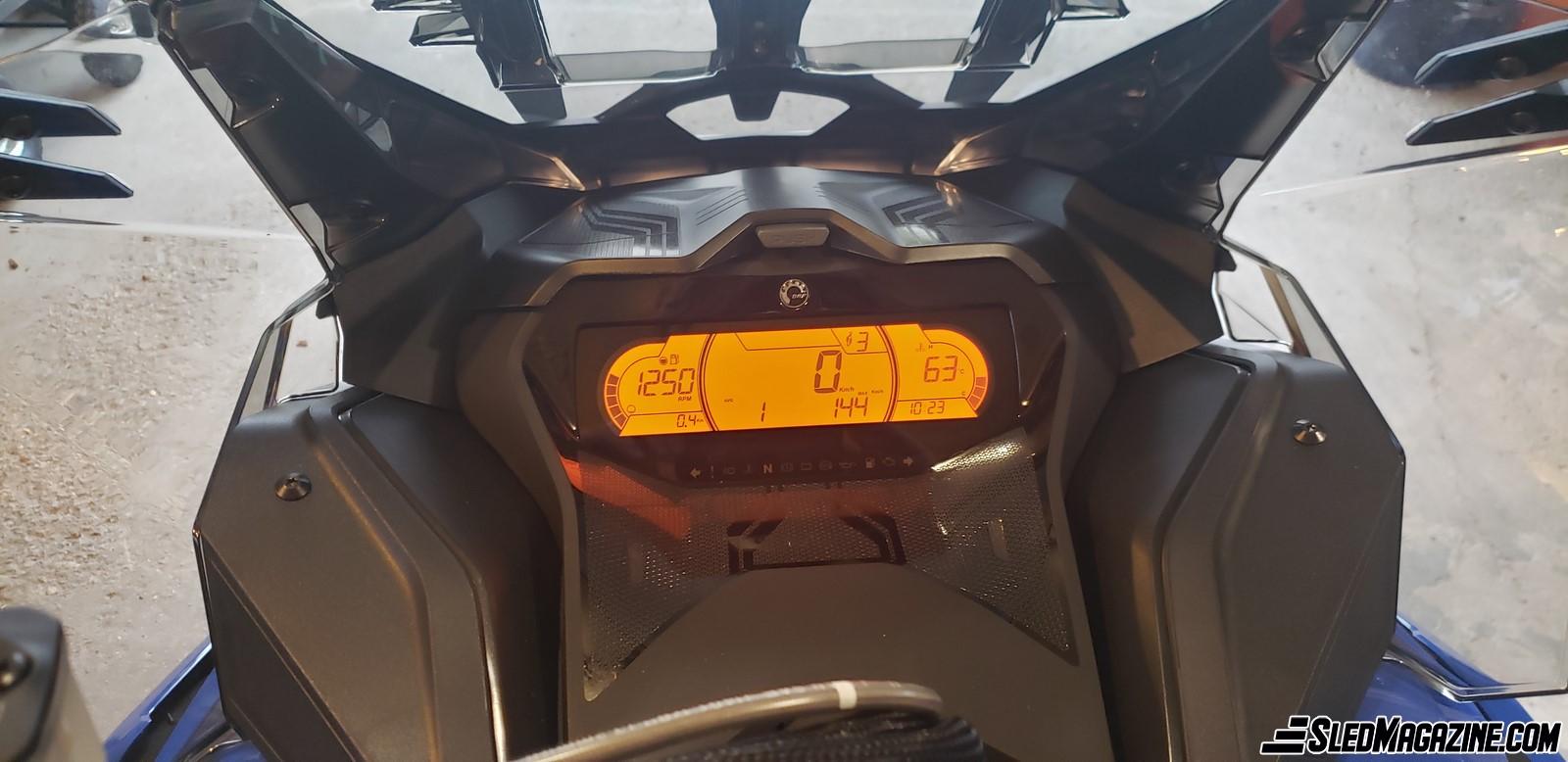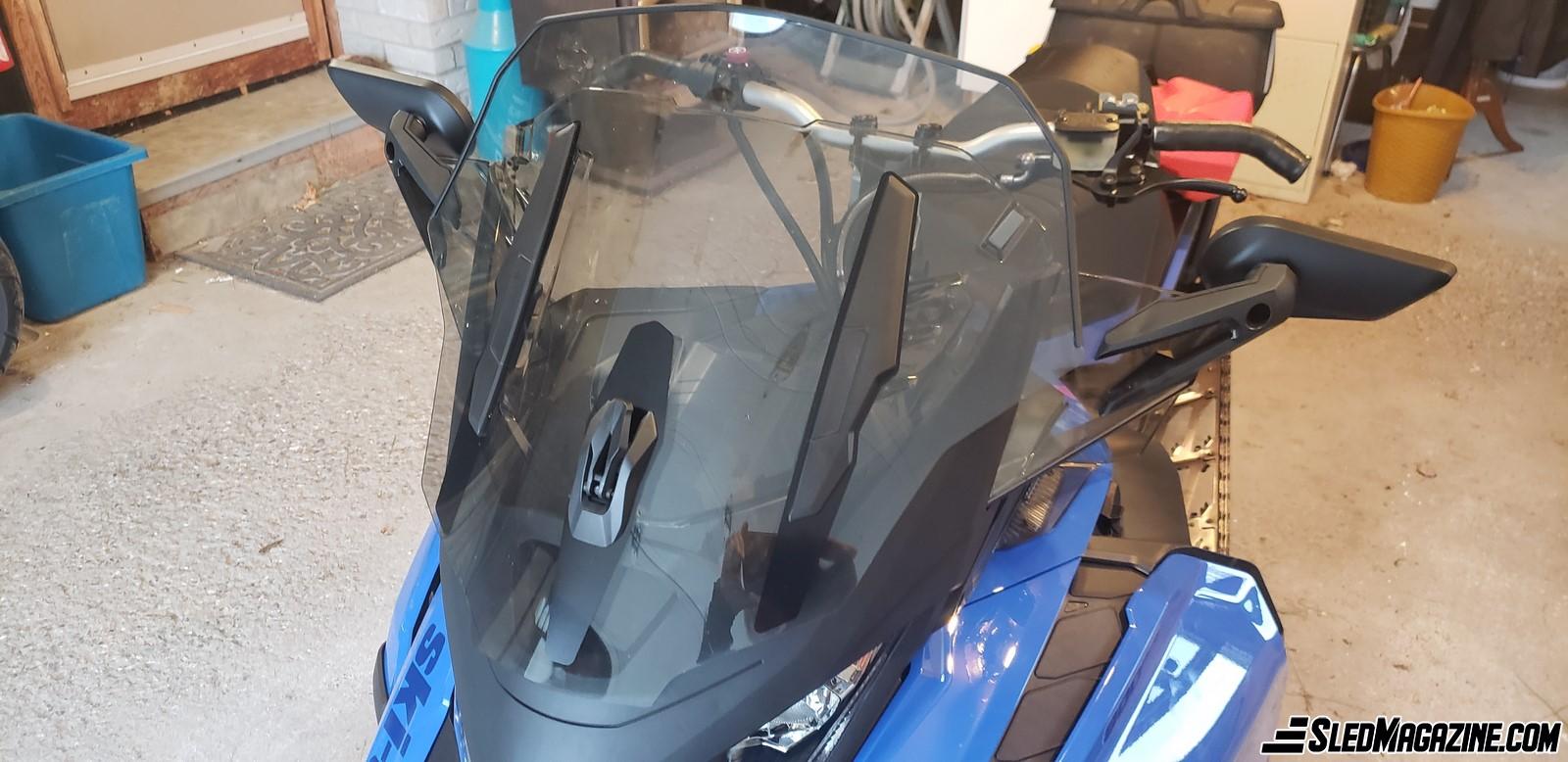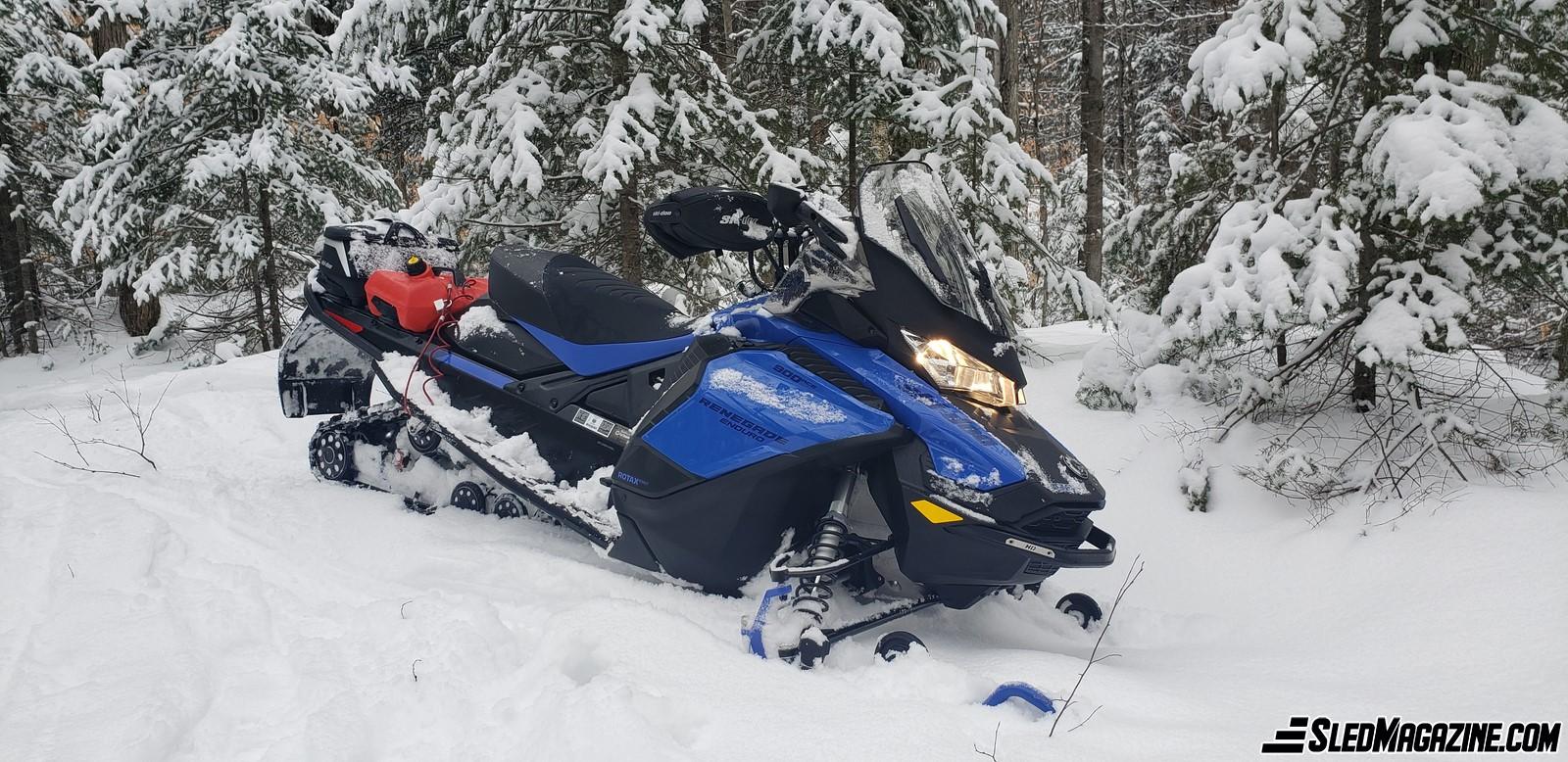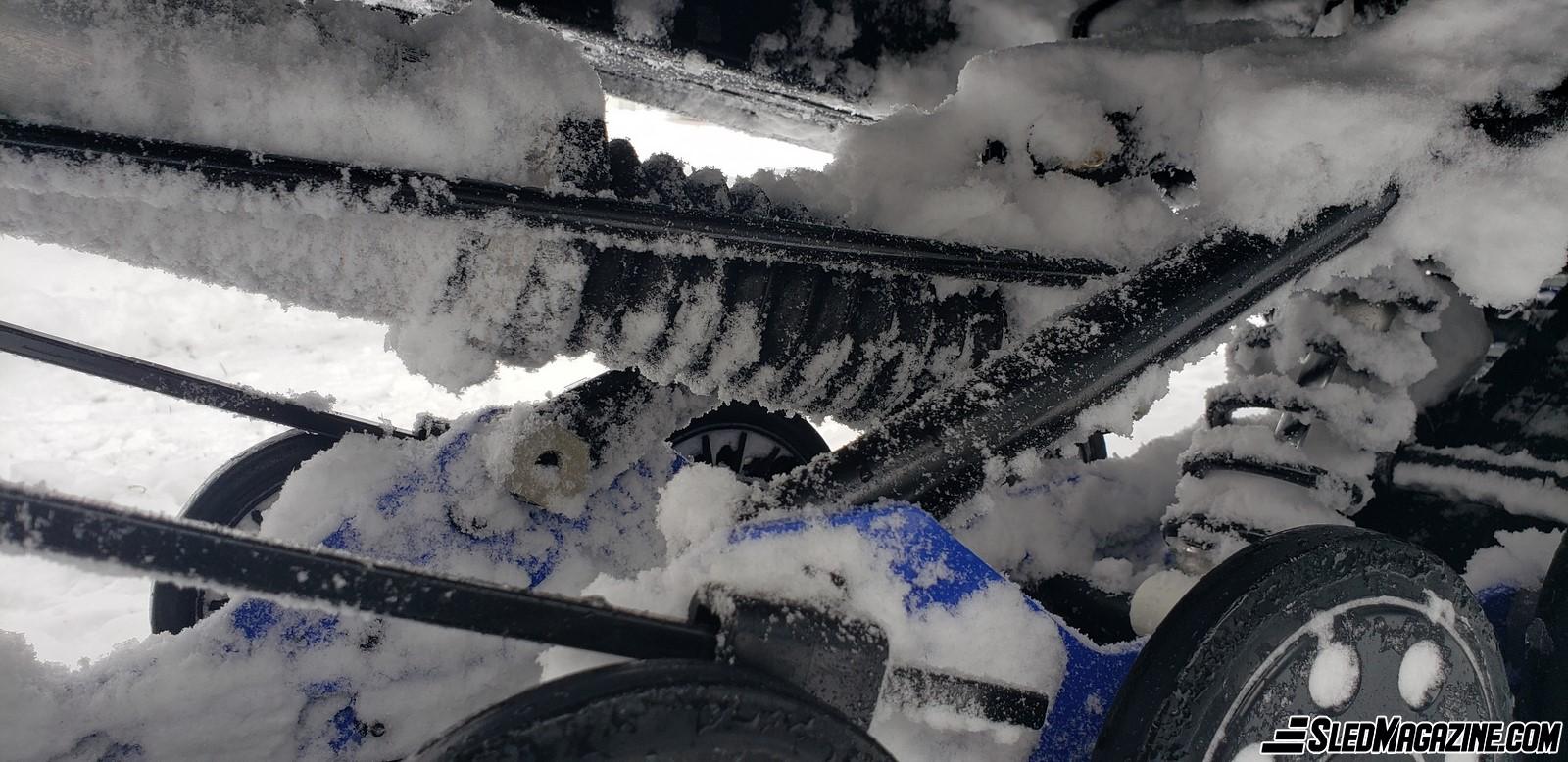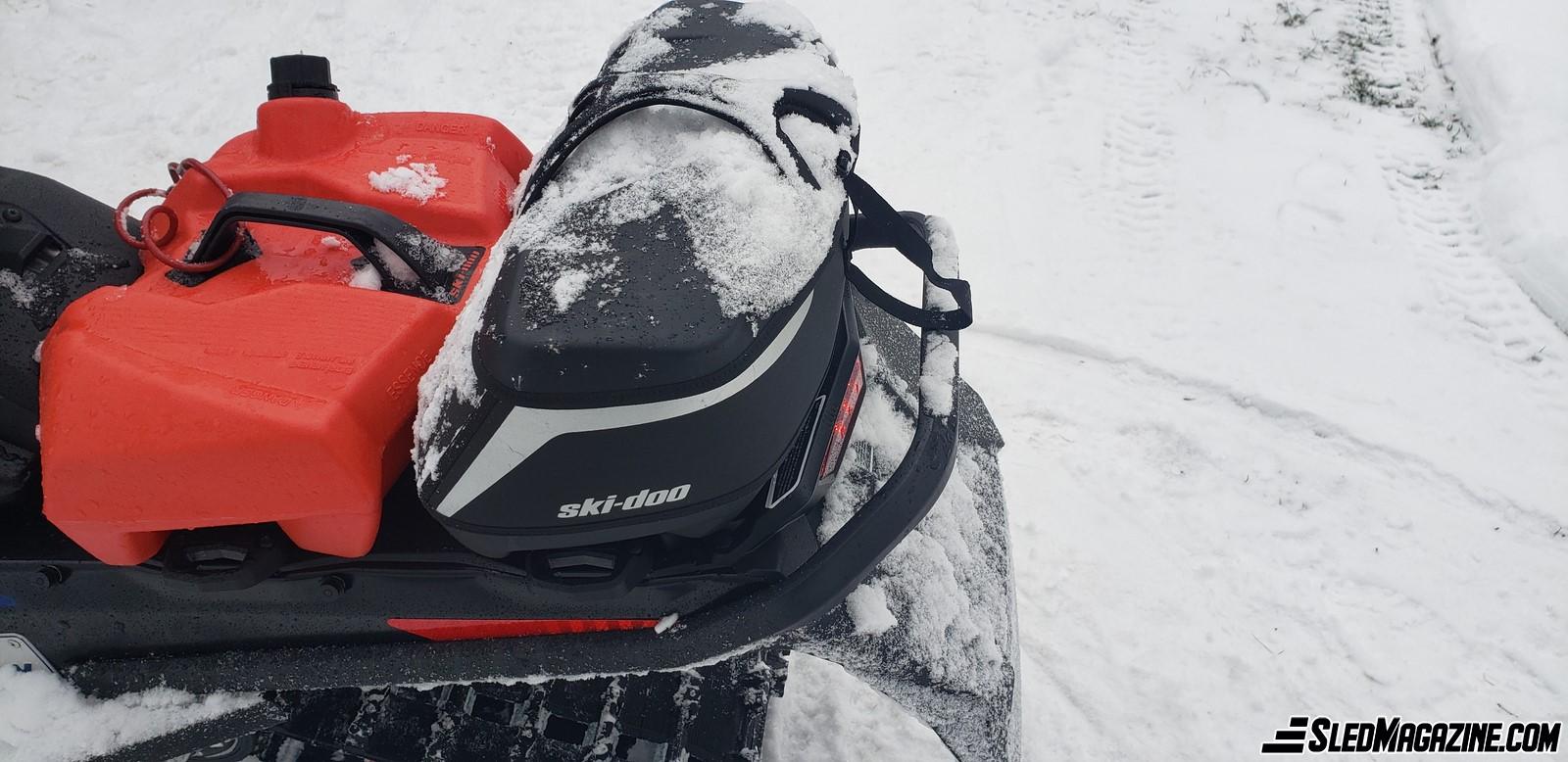 I chose this snowmobile because it is a perfect fit for the type of snowmobiler I am, i.e. I enjoy trail riding and riding long distances. I also like to travel and discover new regions, so I need a reliable, economical, and comfortable snowmobile.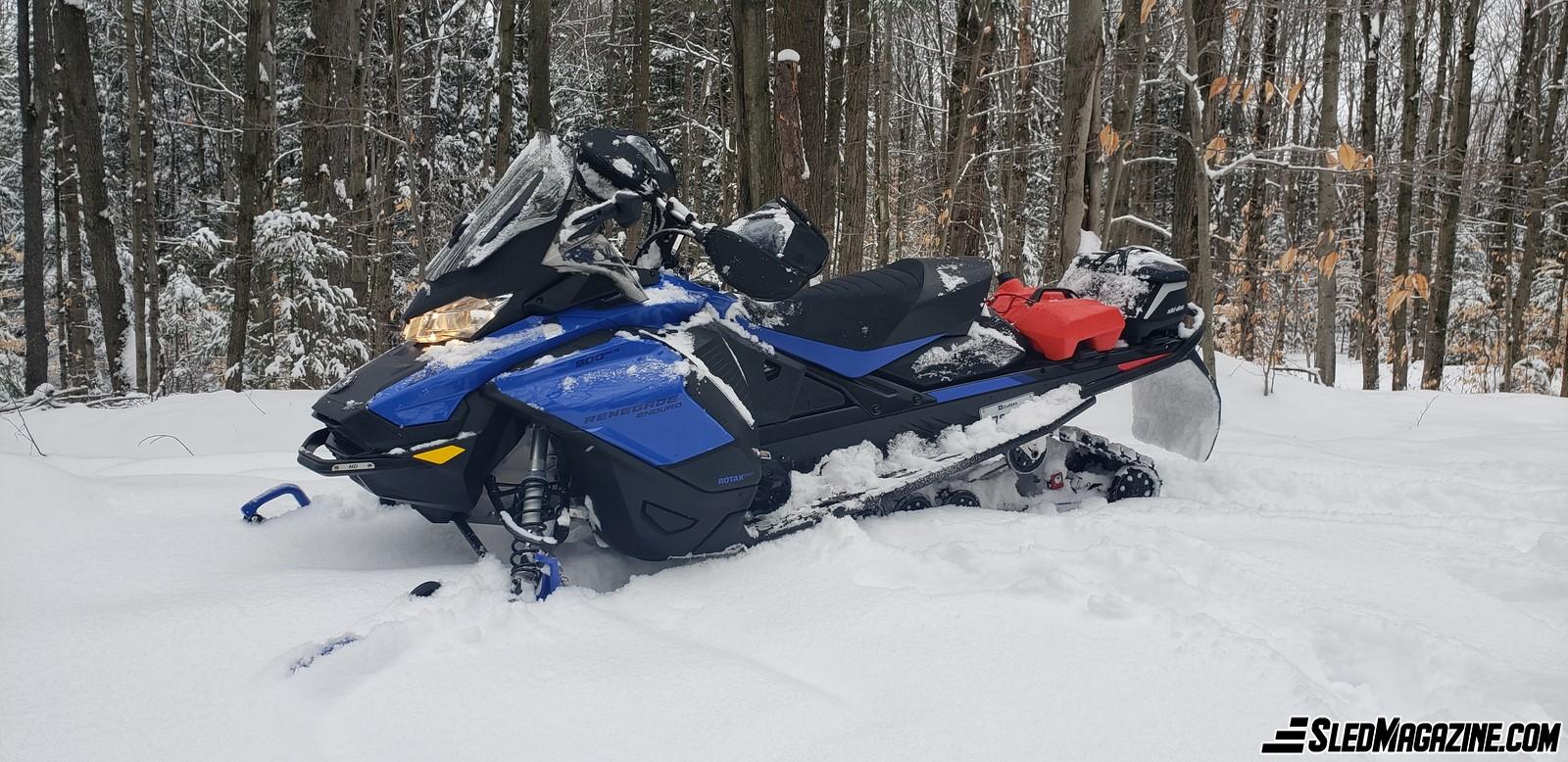 The delivery has been completed; it is now in my garage. I cuddle her, tell her she's beautiful, when I sit on her I get chills, I have to pull myself together… I can't wait for Mother Nature to lay out a beautiful fine white carpet so that I can take her out.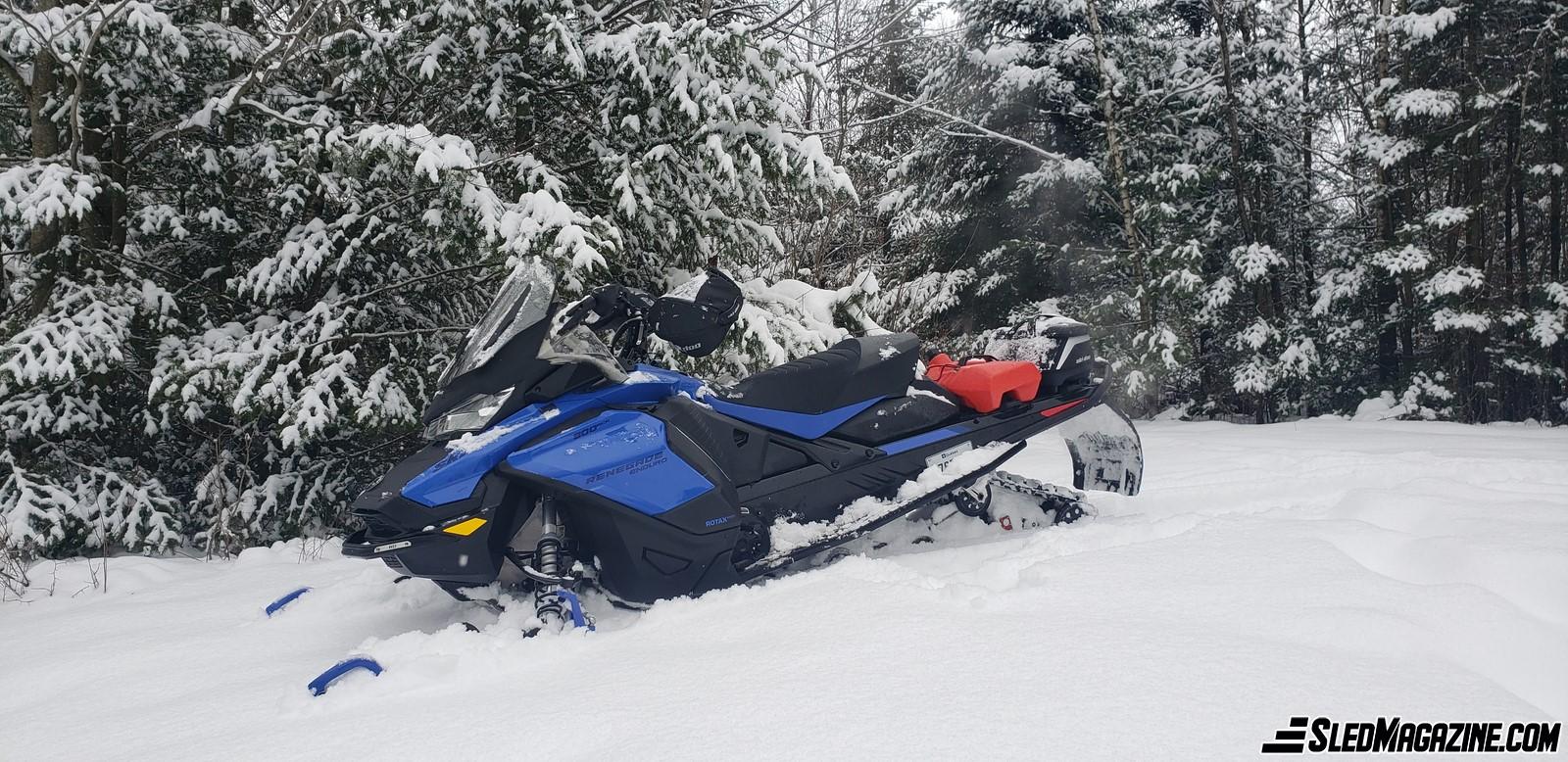 I don't know how long it will take, 1 year, 3 years, 5 years … before this discomfort comes back, but I know how to treat it. I must admit that this is not the first time I have had this virus; I have had this snowmobiling passion for forty years. Maybe my next remedy will be made by another company, but it will surely be just as effective.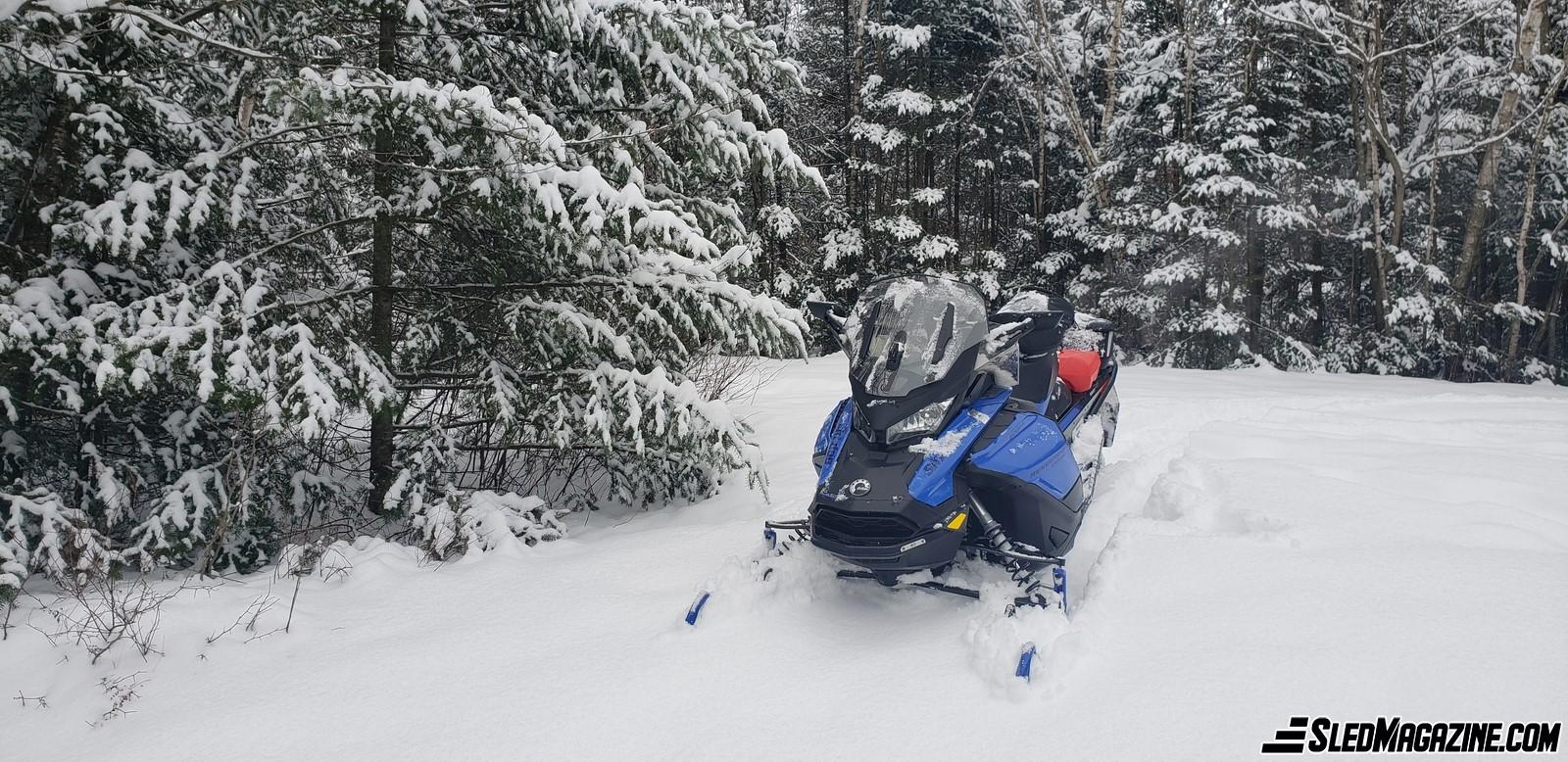 You will soon be able to read about the trip(s) I'm going to do on this snowmobile on SledMagazine.com and I'll give you my assessment on it, see you soon…