What a strange winter… We can say that Mother Nature has sent us her entire palette of weather events. Since December, we've had snow, ice, rain, a few days of extreme cold, and above all, temperatures well above the seasonal norm. Fortunately, it seems that winter is coming back!
Since December, snowmobile club volunteers have had a real taste of it. Due to the vagaries of the weather, they have had to deal with fallen trees, ground that was slow to freeze, signage that wouldn't hold up, water accumulating on the trails, and numerous water crossings that repeatedly freeze and thaw.
These volunteers really have to be passionate to the core. They don't hesitate for a moment to roll up their sleeves, no matter what. They do it weekly to ensure that the trails are open and, above all, that they are safe! A big thank you to them!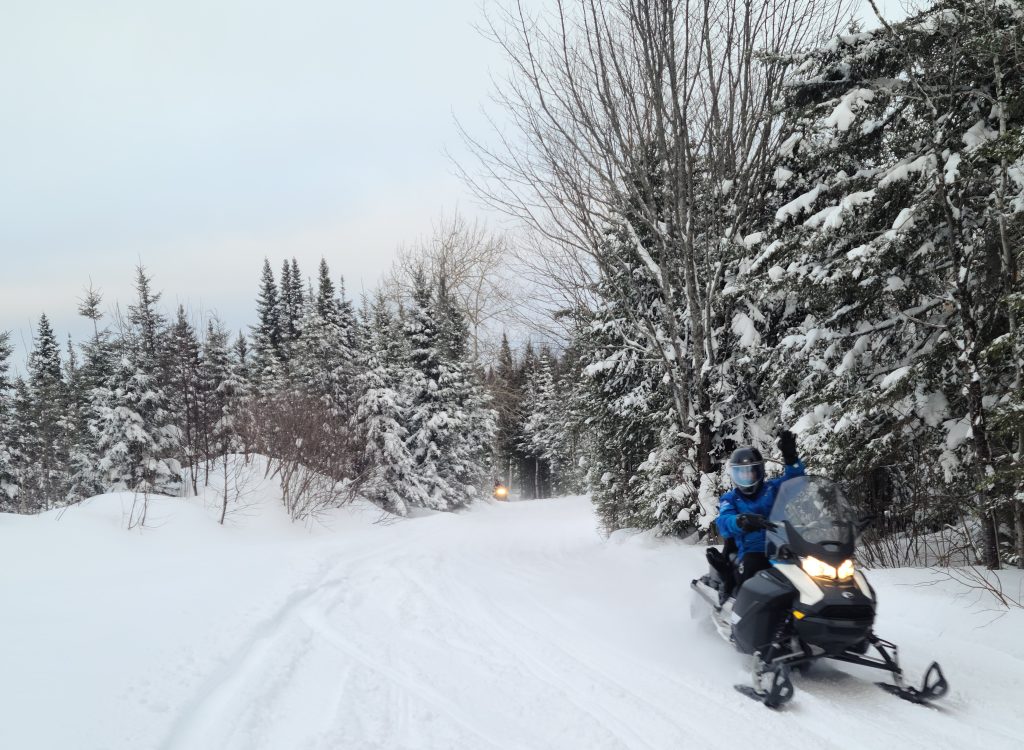 Winter is coming back!
As of this writing, the return of more seasonal temperatures is expected Monday night. The mercury will drop below freezing and stay there for two to three weeks.
This will give the snowmobiling season a second wind in the southern part of the province that has been hit hard by the mild and rainy weather of the past few days. The snow that is falling now combined with the snow expected next week will be a pure blessing for snowmobilers.
For the other regions, the combination of cold weather and a few snowfalls will undoubtedly improve the condition of the network. This will allow the season to continue until the end of March in many areas.
Although the cause of Fred the Woodchuck's death is still unknown, it is clear that the poor beast would have had a hard time making an accurate prediction… Maybe, after all, he put all his last energies into it… Who knows!
On a more optimistic note, enjoy the beautiful conditions of the next few weeks!