iACT: Arctic Cat redefines trail suspension standards
One of Arctic Cat's major 2019 innovations is the iACT suspension technology. The suspensions is electronically adjustable while driving. All this thanks to the simple act of your left thumb on a button on the handlebar. You can now adjust the front and rear suspensions on 3 different levels while driving. Fantastic, isn't it?

What a pleasure to ride the ZR8000 RR with the iACT system
The 3 levels of firmness (Soft, Medium or Firm) allow you to drive a snowmobile that behaves very differently from one level to another. You will have full freedom to drive comfortably with the "soft" adjustment, to increase the pace by selecting "medium" for more difficult trails and finally to choose "firm" for extreme trails with lots of bumps or to make tight turns at full speed.

The dashboard clearly shows you which iACT mode is selected.
To operate this splendid system, nothing is easier than a button located on the handlebar controls that allows you to easily access the 3 settings with your left thumb. On the technical side, it's quite simple, since a central control module connects the driver's requests to FOX iQS (Intelligent Quick Switch) suspensions, which adjust in less than a second.
Another interesting point: The system looks very well sealed and protected from external objects that could cause a breakage. So we will have to look at the reliability of the system in the long term, but the iACT system seems very durable because of its robust design.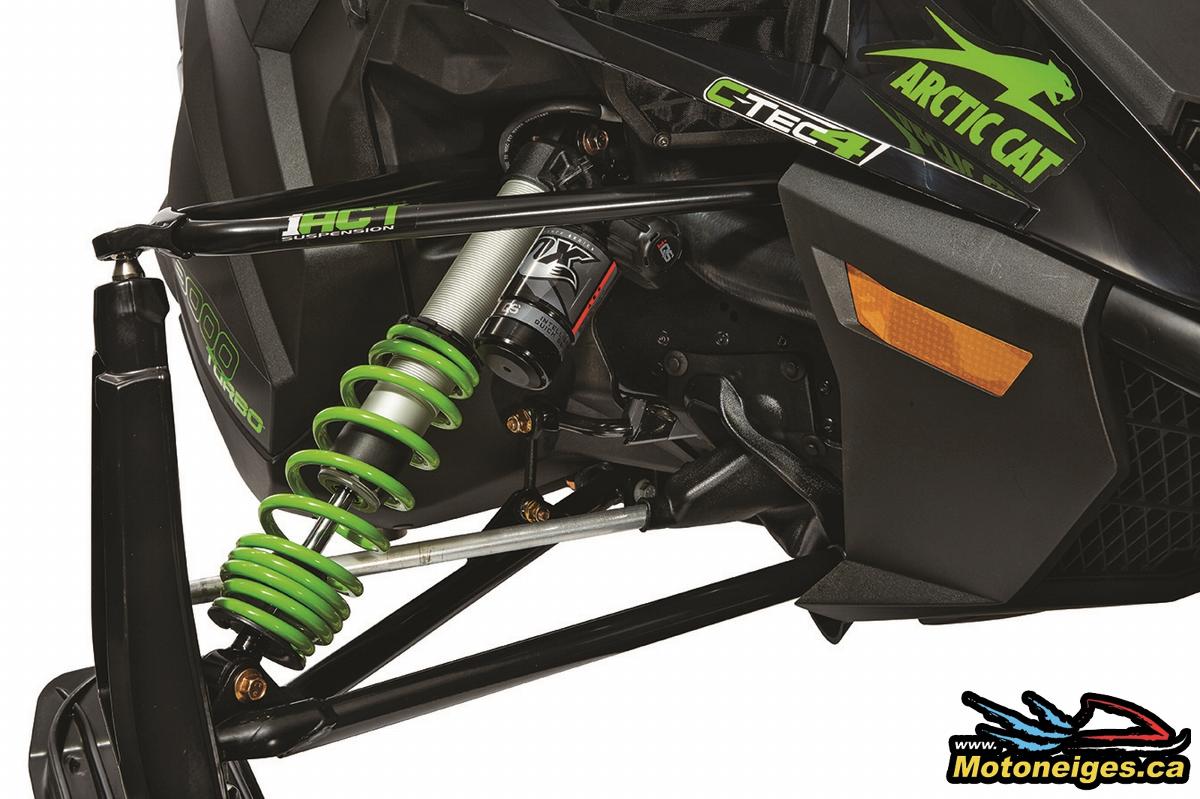 This technology, which equips the top-of-the-range and high-performance models, gives a very noticeable and appreciable advantage. Moreover, it's certainly not just a simple "gadget" that is only there to make you look good. The iACT system works really fast and will allow you to play in the snow even more intensely… And above all without interruption. If you choose a model with this technology, I guarantee you'll love it and you won't want to do without it.
The SledMagazine.com team is already looking forward to a long-term test drive with an Arctic Cat snowmobile equipped with this technology! We'll tell you more next season, but so far we've all been impressed with the efficiency of the iACT adjustable suspension system.