Last week-end, I went snowmobiling in Mauricie region within our trial of the powerful Arctic Cat ZR 9000 RR. Trails were wonderful and let me tell you that the machine just eated up these hundreds of kilometers. Here is a summary of these nice rides.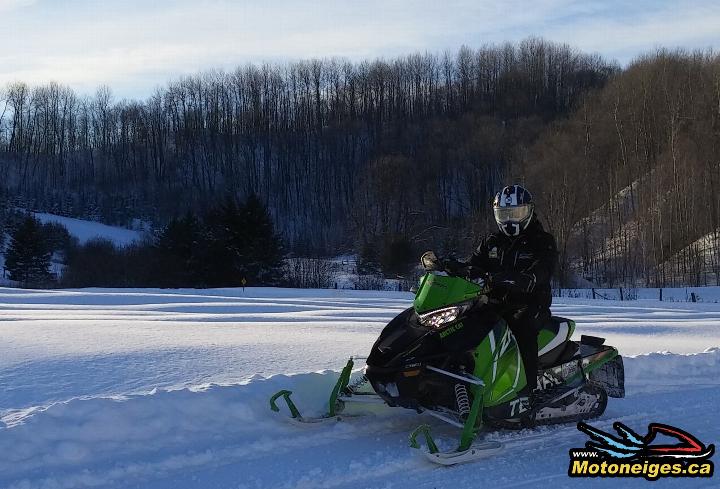 Saturday : We started the day by getting to the parking of Trois-Rivières airport. This site is very easy to access, free and central to reach any sector of Basse-Mauricie region.
The plan was to make a loop towards north-west to Saint-Alexis-des-Monts and to come back by Louiseville and Yamachiche. Right from the first kilometers, we could see that trails had been very well groomed to make them hard due to sustained cold weather and large amount of snow. I must say that I had a lot of fun to pilot this powerful turbo machine on trails. Riding on trails #63, #3 and then local trails, the journey was easy and landscapes were incredible under the sun.
On our way back at the end of the day, we rode on wide fields closer to the St. Lawrence river and we noticed some places with more bumps, even open spaces. These conditions happen sometimes at the beginning of a season. At least, these places were rare and represented a slight portion of the ride.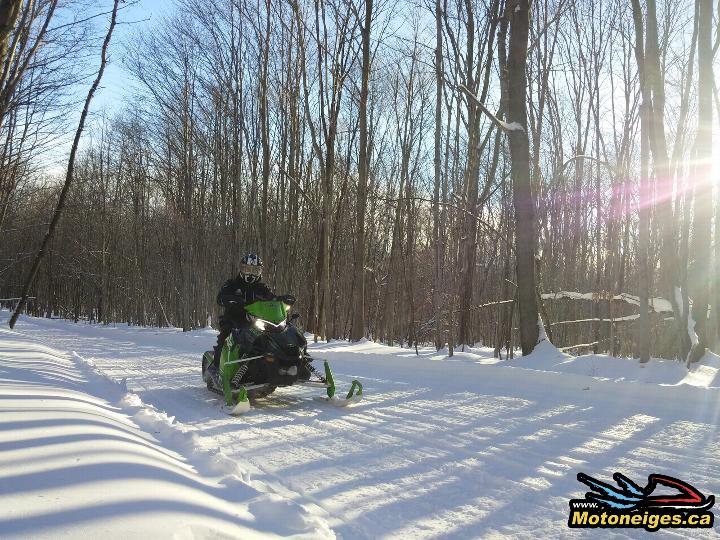 Sunday : Once again, my point of departure was Trois-Rivières airport. I chose to head for Shawinigan, Grand-Mère and a little further north to come back on the same route at the end of the day.
Once again, the surface was smooth and very well groomed with hard bottom for an outstanding snowmobiling adventure. Even if there were more bumps at the end of the day, it was more than acceptable over most of the distance, even very nice.
As I rode many times during the week-end on the Saint-Maurice river, it is very important to remember to carefully follow advices about waterways that may be dangerous by moments. Motoneiges.ca / SledMagazine.com invite you to be careful at all times, because safety must be your priority for a successful ride.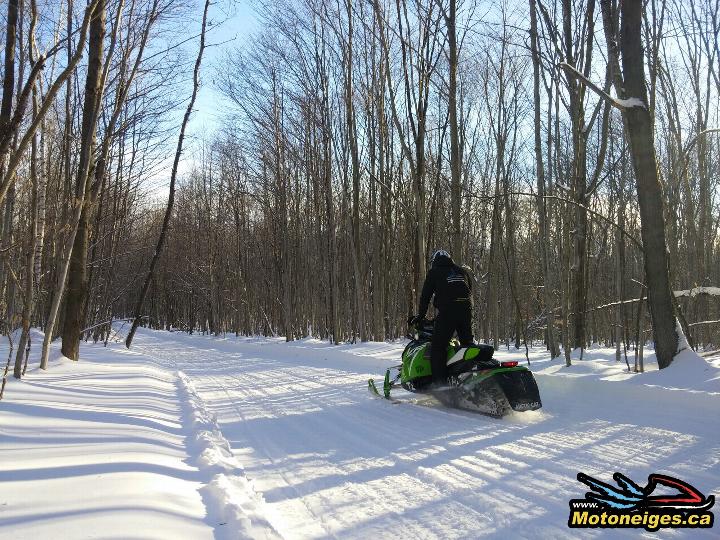 All in all, the snowmobiling season in Mauricie begins strongly with extraordinary trails. Do not hesitate to come and ride in this wonderful part of the province. Hope to see you here.