Yamaha SRViper S-TX 146 DX 2016
Comfort, performance and versatility
Here is the 2016 Yamaha SRViper S-TX 146 DX we used for our long-term trial during the 2015-2016 season, within the partnership between Yamaha Canada and our web magazine SledMagazine.com . We rode over 6 500 km in all conditions for a thorough analysis of the features offered by this Yamaha promising new model. Here is our final report of the 2015-2016 season.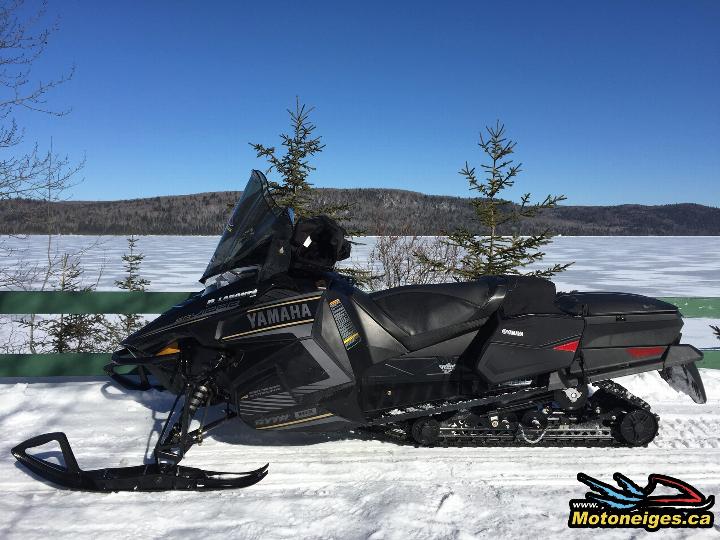 The SRViper S-TX 146 DX is a new 2016 Yamaha model. It is hard to determine its category since it is the only snowmobile we can call " sport touring hybrid ". Effectively, its track of 146 in./370,8 cm is the longest among hybrid snowmobiles, but it is still more of a high-mileage trail snowmobile. Also, with some optional accessories, you can transform it into a 2-up touring machine in few minutes if necessary. We think that this all-black, stylish and classical snowmobile is unique on the market and may please many snowmobilers. Here is why.
The 2016 SRViper S-TX 146 DX offers a long list of unique features that fans of long rides will appreciate, which distinguish it from other very appreciated SRViper models.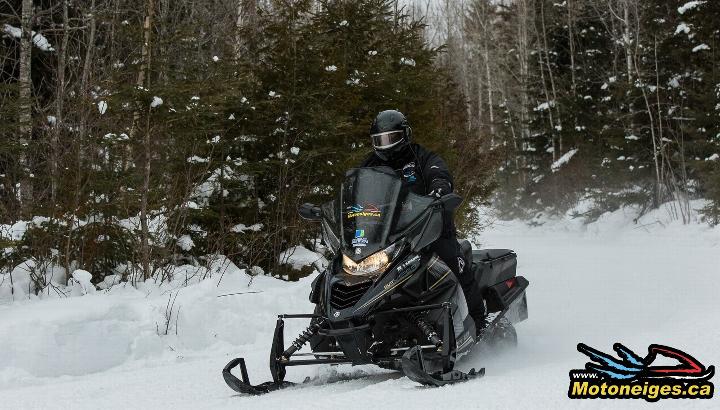 It is the only one with a RipSaw track of 146''x15''x1.25'' / 370,8×38,1×3,175 cm that offers good off-trail flotation and excellent trail performance. This is the longest track on the market in the hybrid category. The SRViper S-TX 146 DX offers a very impressive control in accelerations as well as in sudden braking. Also, it is surprisingly very agile on sinuous trails. We really liked this unusual length of track and we hope it will equip other snowmobiles of the industry.
Another unique feature in this category is the trunk enclosure with auxiliary fuel tank of 16,3 liters directly connected to the main reservoir. This " stock " offers an additional mileage of about 100 km. For fans of long-distance rides, it is great. No more need to bring a fuel caddy we never know where to attach. As it is connected to the main reservoir, there is no mess or leakage during transfers. The trunk also offers storage room that is easy to reach and quite large. Under this moisture resistant compartment, there is also some space for tool box and spare belt. We really had a crush for this trunk enclosure and auxiliary fuel tank!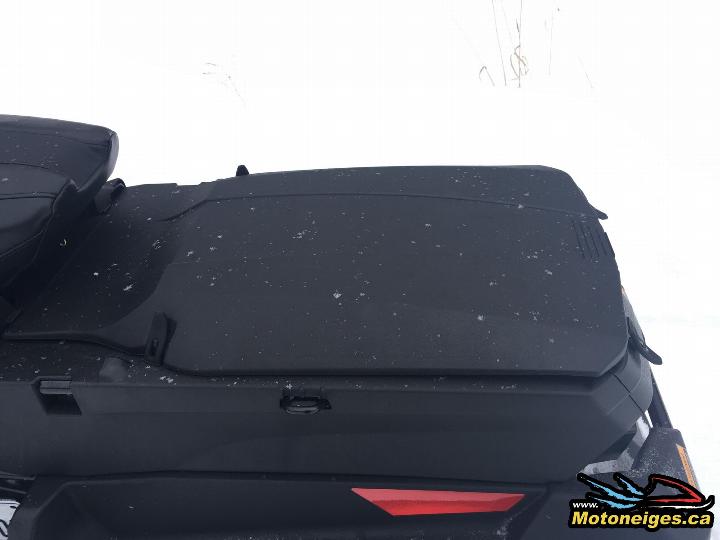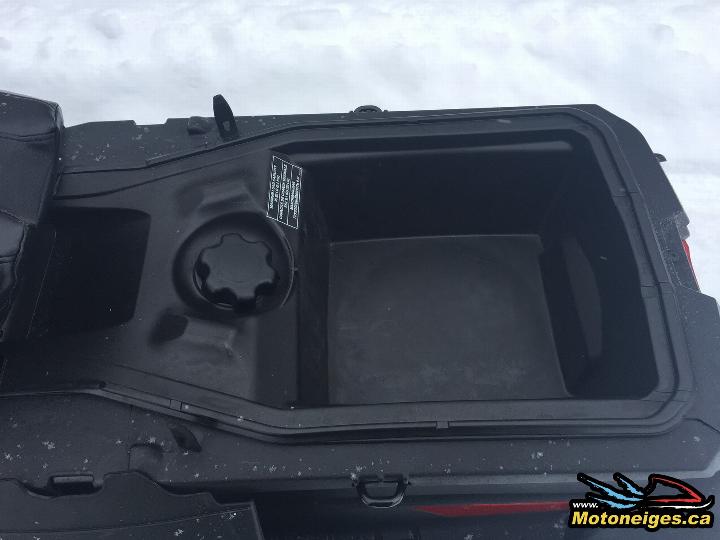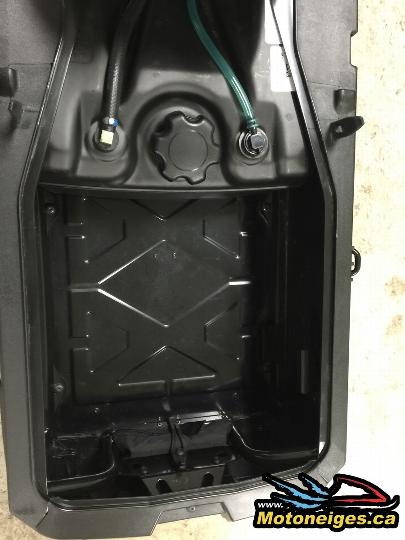 Many other standard equipments are offered on this snowmobile and they are very appreciated by fans of long rides, like the heated seat with 3 intensity levels (high-low-off), two 12V outlets, one at front and one behind the seat, along with a RCA plug at front for recharging your electronic devices and for your heated visor. The tall windshield includes 2 mirrors and offers an effective protection and increased comfort to the pilot under extreme cold.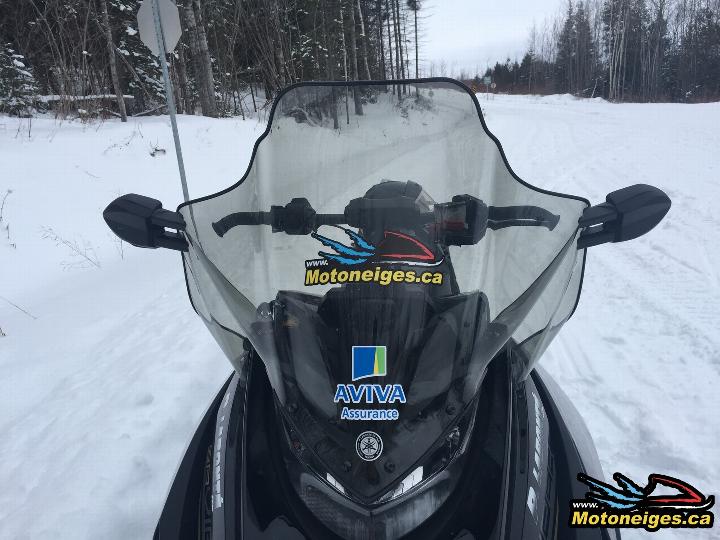 Another unique feature of this model is the possibility to transform the S-TX 146 DX into a true touring snowmobile. Effectively, if you buy the heated passenger seat, the foot rests, the preload plate and the hard cases, all optional accessories, you will get an efficient and comfortable 2-up touring machine in few minutes. It is a unique advantage that avoids compromising on the purchase of a snowmobile when we know we ride with a passenger just a few times in the season.
In matter of performance, the 2016 Yamaha SRViper S-TX 146 DX is equipped with the high performance Genesis 4-stroke engine. This proven engine of 1049 cc is liquid-cooled, with 3 injection cylinders. We have piloted snowmobiles with such engine during the last years, so we can say that we really liked its reliability, its fuel efficiency and its capabilities at any speed. It fits perfectly the S-TX 146 DX.
The SRViper S-TX 146 DX has Yamaha YVXC clutches that provide one of the most reliable and robust clutching systems of the industry. It was effective and reliable. The Hayes Performance braking system of this snowmobile, combined with the track of 146 in./370,8 cm, is very efficient.
The SRViper S-TX 146 DX is built on the SRV chassis of 146 in./370,8 cm, an evolution of the chassis of 141 in./358,1 cm. It distinguishes itself from other Yamaha platforms by its lightness and because the pilot is located closer to the snowmobile centre of gravity. This way, SRViper models are easier to handle and more comfortable mostly on uneven terrain.
It is equipped with Tuner II skis with deep keels that help to improve handling on trails by reducing darting. Each keel has its own wear-bar and, moreover, Yamaha offer 4 different types of bars to suit your personal preference.
In matter of suspension, the front one is a SRV equipped with high pressure gas shocks and springs. At rear, the Dual Shock SR 146 suspension is also equipped with high pressure gas shocks. A suspension that satisfied us in all trail conditions.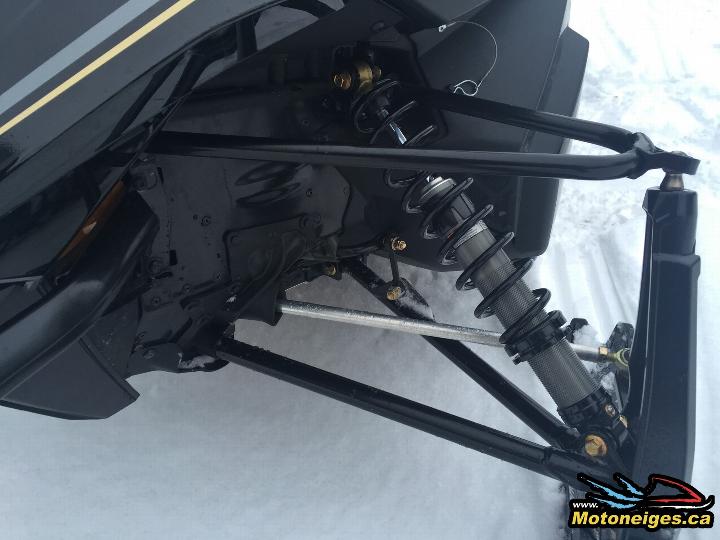 The steering position is one of the most comfortable on the market. Effectively, we can take many positions depending on our style of riding, from a very forward position in aggressive riding to a rear seated position in smooth riding. These different positions for our legs allow us to enjoy long-distance rides without fatigue. Due to the handlebar height, we can pilot standing up very easily when required and transition is made naturally.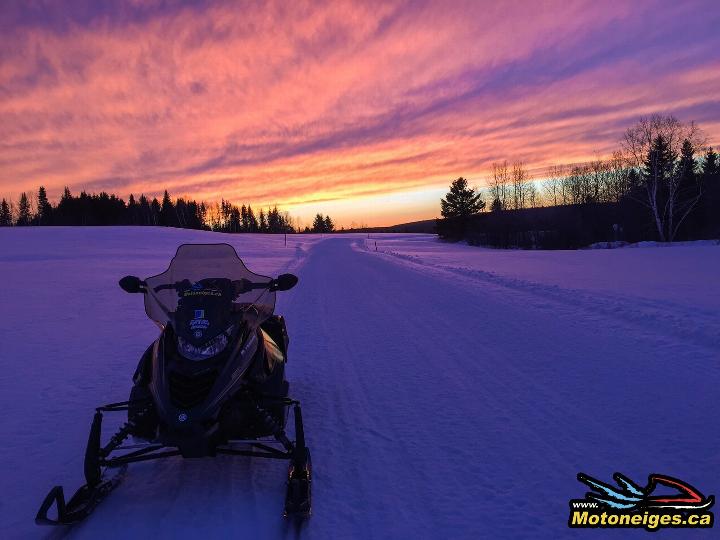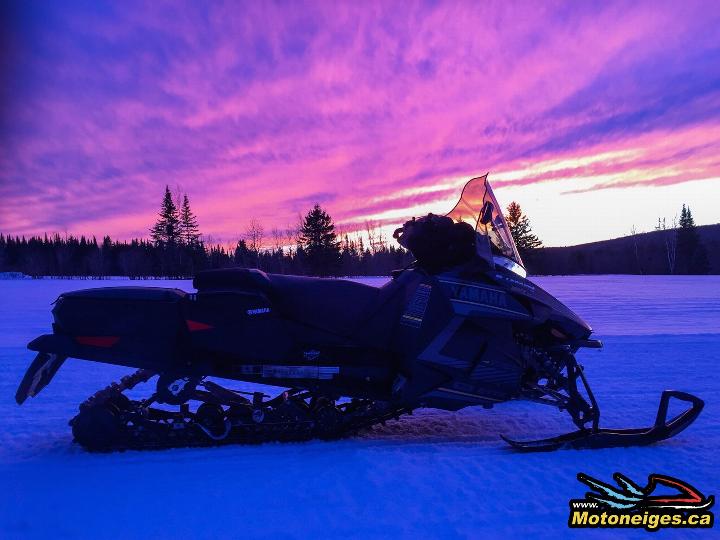 To recap, this snowmobile is really designed for fans of long-distance rides. Yamaha has really hit the bull's eye in this matter. It is comfortable, reliable, versatile and very well adapted to the Québec market. We have been very impressed by this snowmobile all season long. We strongly recommend the 2016 Yamaha SRViper S-TX 146 DX.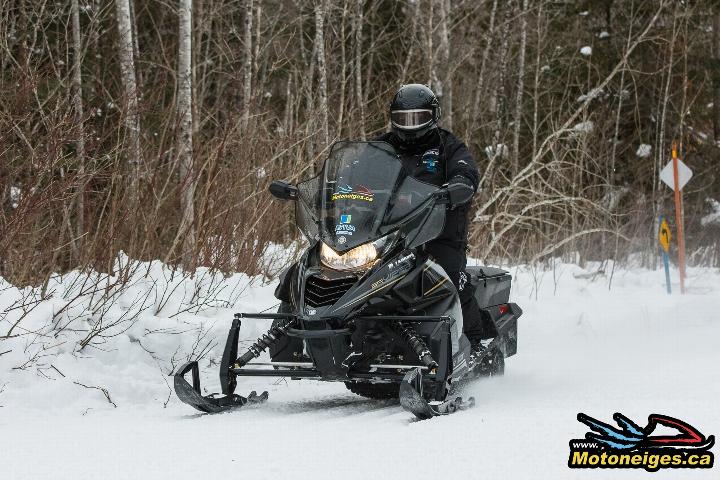 We take this opportunity to thank our partner Yamaha Canada and the 5 Stars Yamaha dealer involved in this trial, P. Labonté & Fils in Mont-Joli https://www.plabonte.com/actions/showHome .

You can read all the other articles about this snowmobile on this site www.SledMagazine.com and www.facebook.com/SledMagazine .